About us
It all started with the idea of simplifying processes in the automotive industry. Today, we are one of the world's leading suppliers of automated guided vehicles and autonomous mobile robotics. This is how we combine our experience with the trends of the future.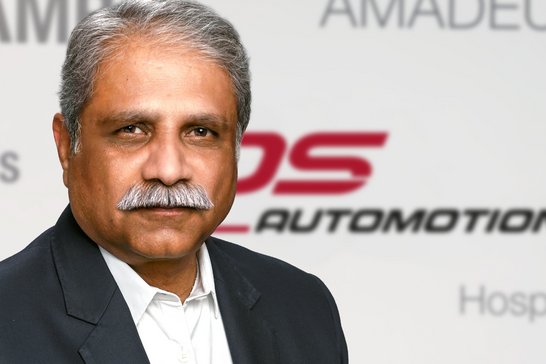 This is what we stand for
With our innovative products and comprehensive services, we increase the efficiency and competitiveness of our customers. With a tireless spirit of innovation, we develop products and customised solutions that are not only reliable but always at the cutting edge.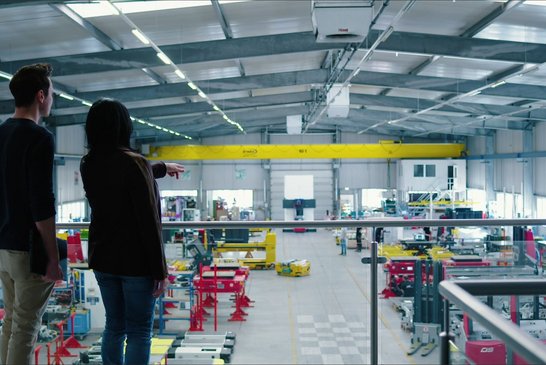 What we want to achieve
As in the field of automated guided vehicles, DS Automotion is also striving to become the solution leader in the field of autonomous mobile robots for applications in in-plant logistics and assembly.
Building on this, the core technologies in the area of fleet control and vehicle software are being continuously developed with the focus on increasing the competitiveness and efficiency of our customers.
This is important to us
We meet each other tolerantly with a basic attitude of goodwill and trust. We are interested in each other's opinions, ideas and feelings and strive to understand each other. We respect the uniqueness of each individual and promote open and authentic behaviour. We are committed to performance and goal-oriented action. We are open to change and willing to try new things. We seek cooperation and put overall success before individual success. We feel responsible for our own actions and for helping to shape our future.
As one of the leading manufacturers of automated guided vehicles and autonomous mobile robots, we offer automated transport and assembly solutions to our customers worldwide. We set ourselves the standard of increasing the competitiveness and autonomy of our customers with our products and services. Our nearly 40 years of experience with AGVs and our drive to always find the best ways to make new technologies work for us and our customers help us to do this.

In dealing with our more than 260 employees, it is important to us not only to offer them an exciting and promising working environment, but also to provide them with the appropriate means for personal development and independent work.
History
DS Automotion
First AGV system delivered to automotive customer
First automated forklift truck developed and delivered
First self-developed Linux-based fleet manager implemented
First AGV system with free ranging navigation technology implemented
First self-developed Windows-based fleet manager implemented
First track-guided AGV system with self-developed PLC technology implemented
Development and commissioning of first AGV system with hybrid navigation (contour based and laser navigation)
Commissioning of the first AGV fleet with fuel cell technology
Launch of NAVIOS fleet manager with web-based user interface and included material flow control system
Completion of our in-house product portfolio with the heavy-duty, counterbalanced forklift truck "ARNY"

Skip slider
Our strength is to offer solutions, not just products.
While the automated guided vehicle is an essential part of this solution, there are many other important components, such as our in-house control technology.
DS Automotion has been developing and producing driverless transport systems for almost 40 years. Our team works enthusiastically on new solutions and innovations for the future.
As an innovative technology company, we rely on having the essential technologies, such as navigation and control software, as core competencies in-house.
Jump to slider start