AMADEUS
Classic | Wide | Low | Counter | Grip
Compact stacker with optimized size and numerous variants
Maximum lifting weight of 2,000kg / 4,400 lbs
Maximum lifting height 2,800mm / 110 inch
Maximum speed 1.8m/s / 6 f/s
Smart navigation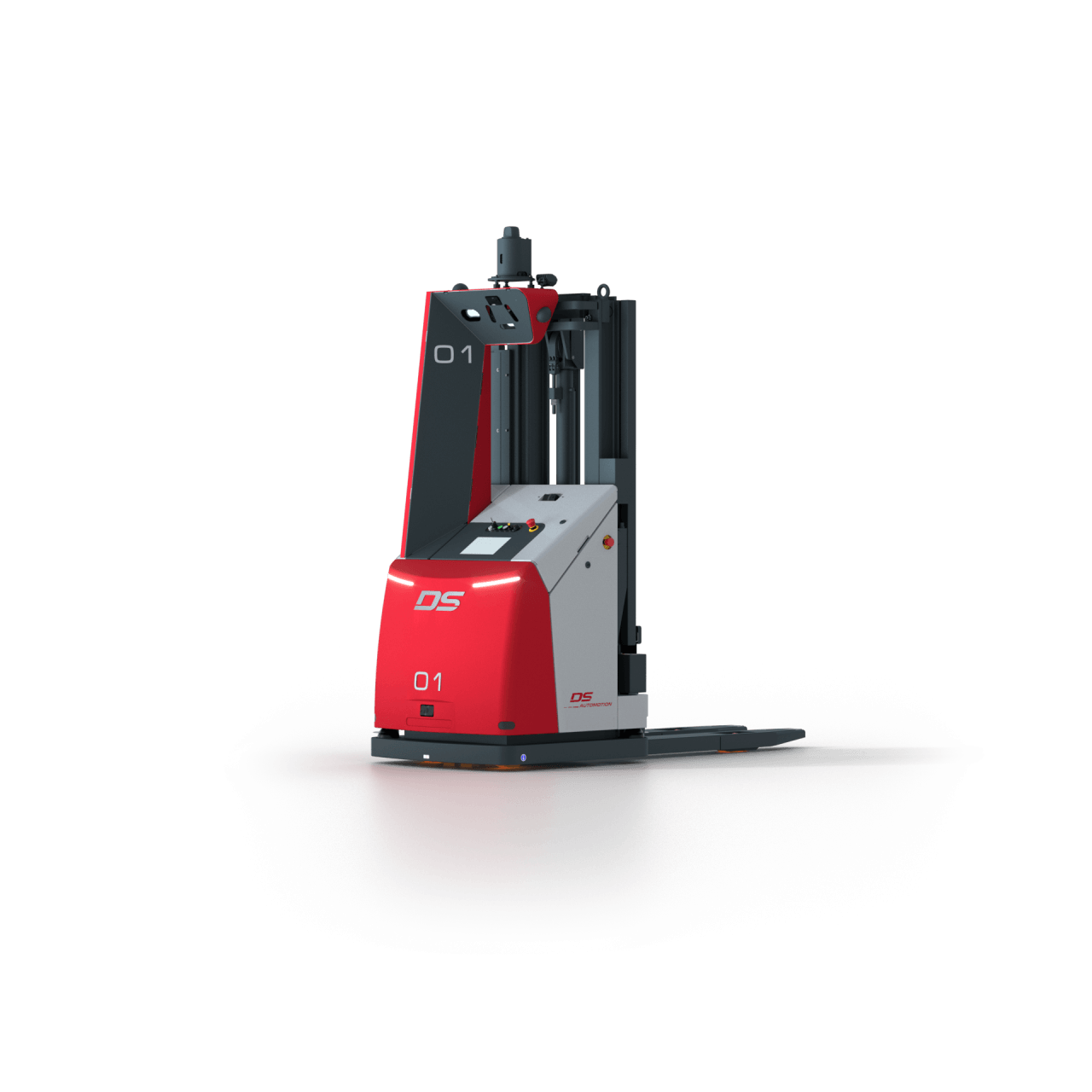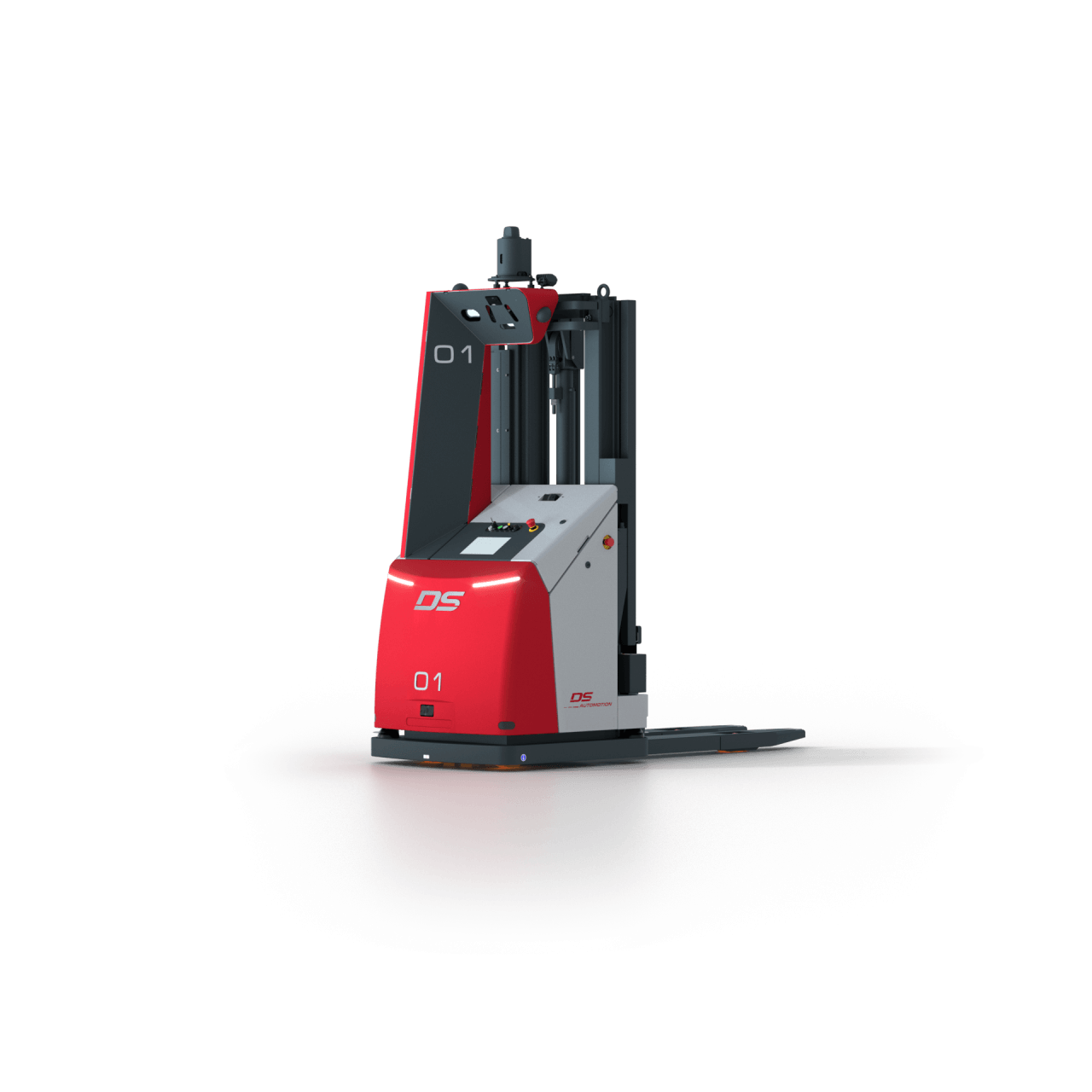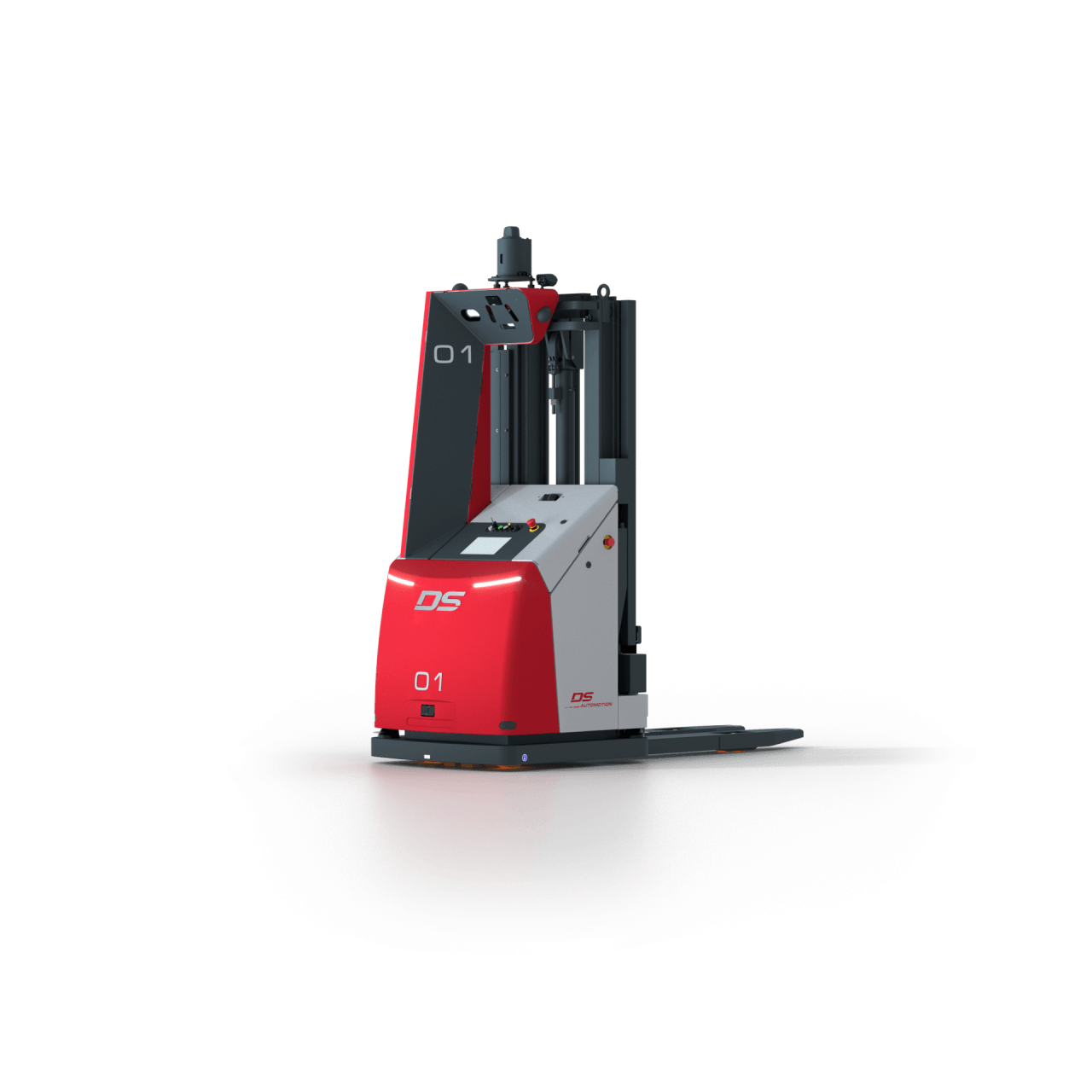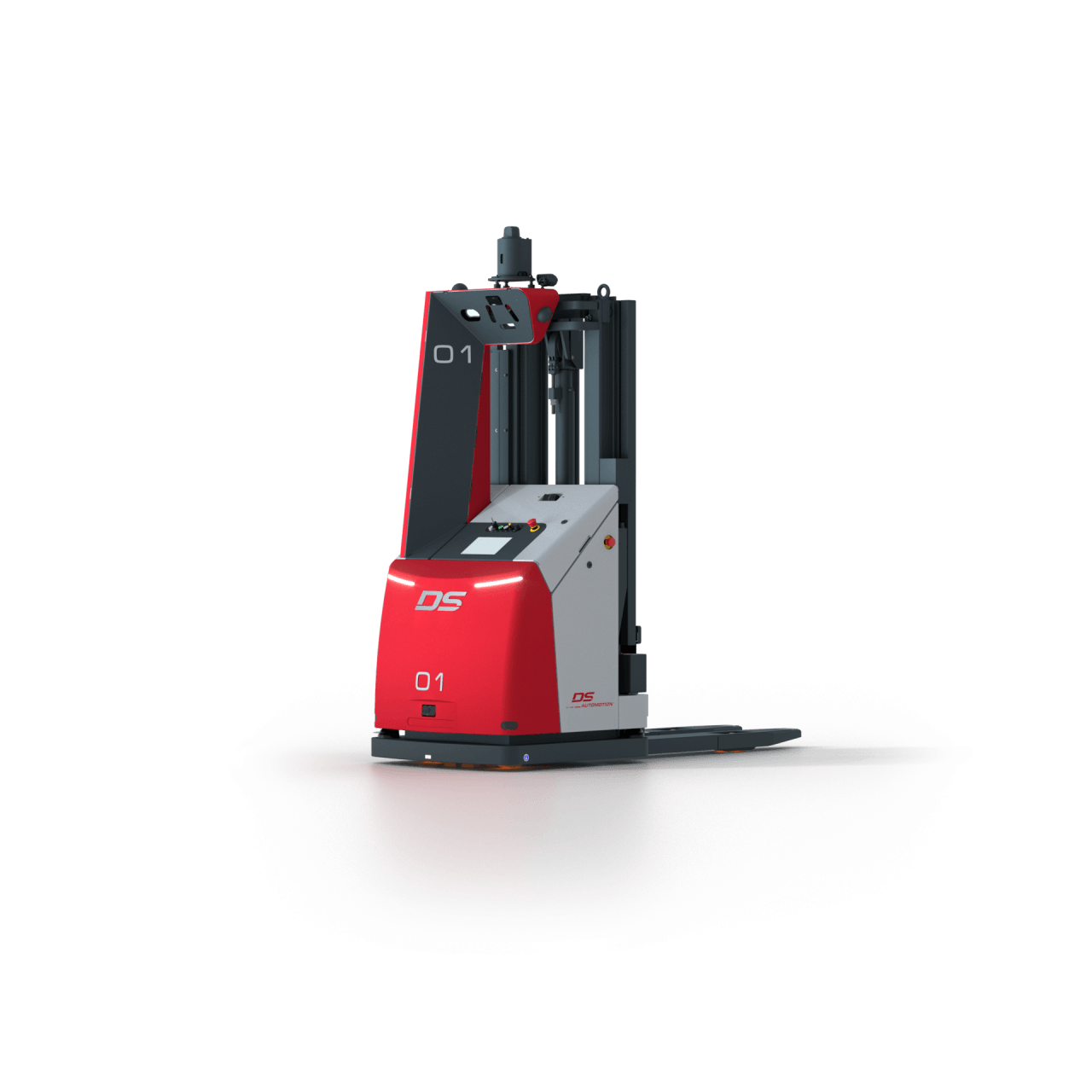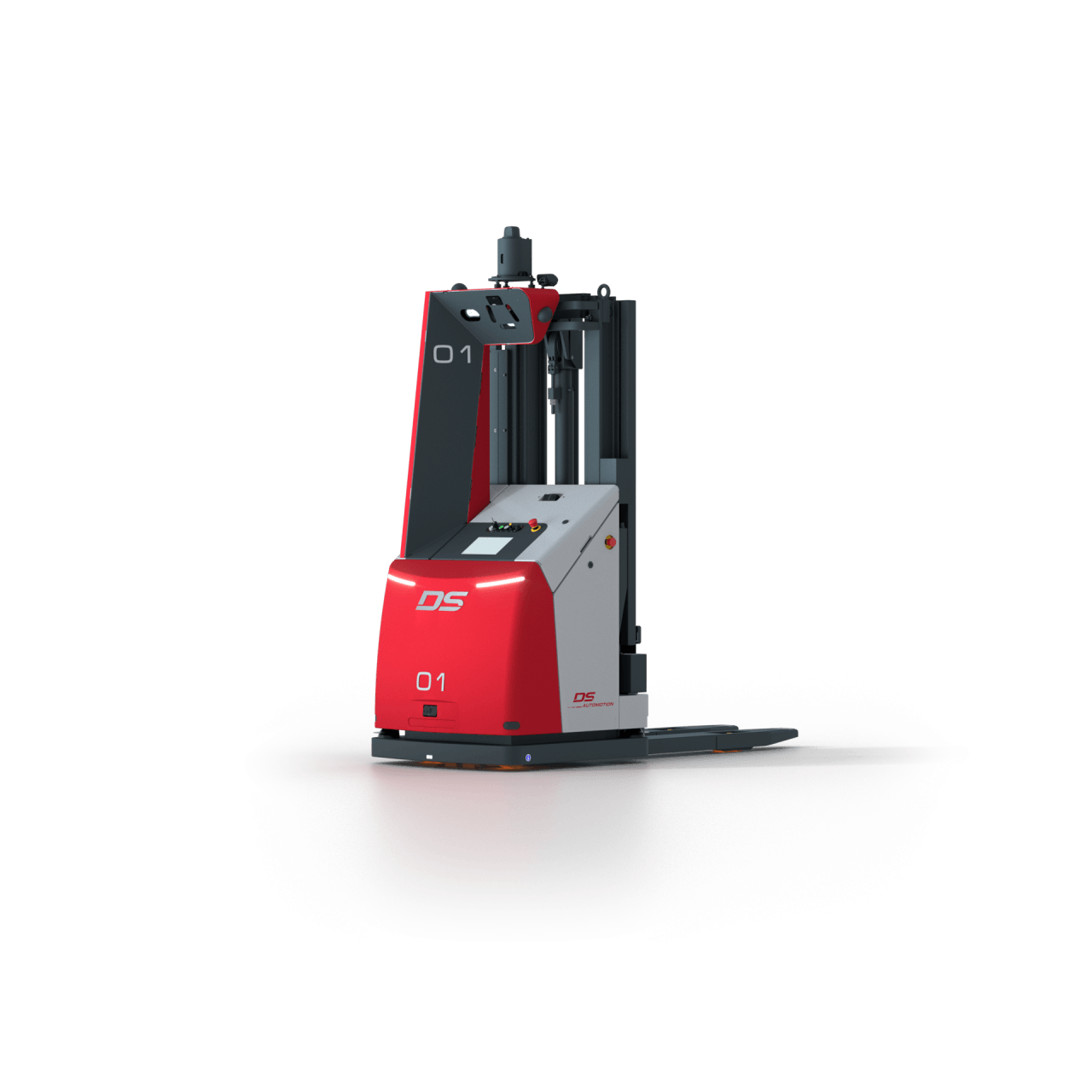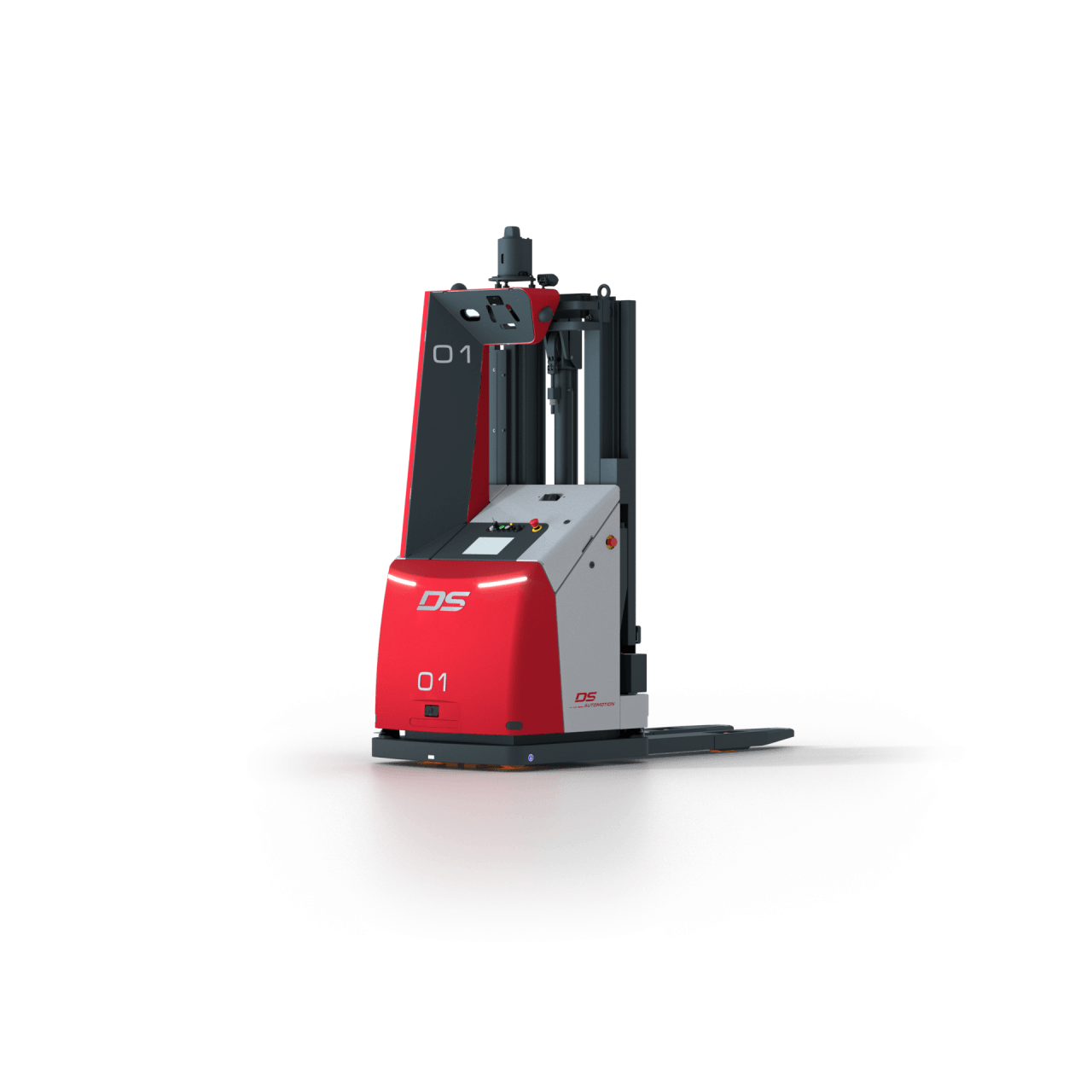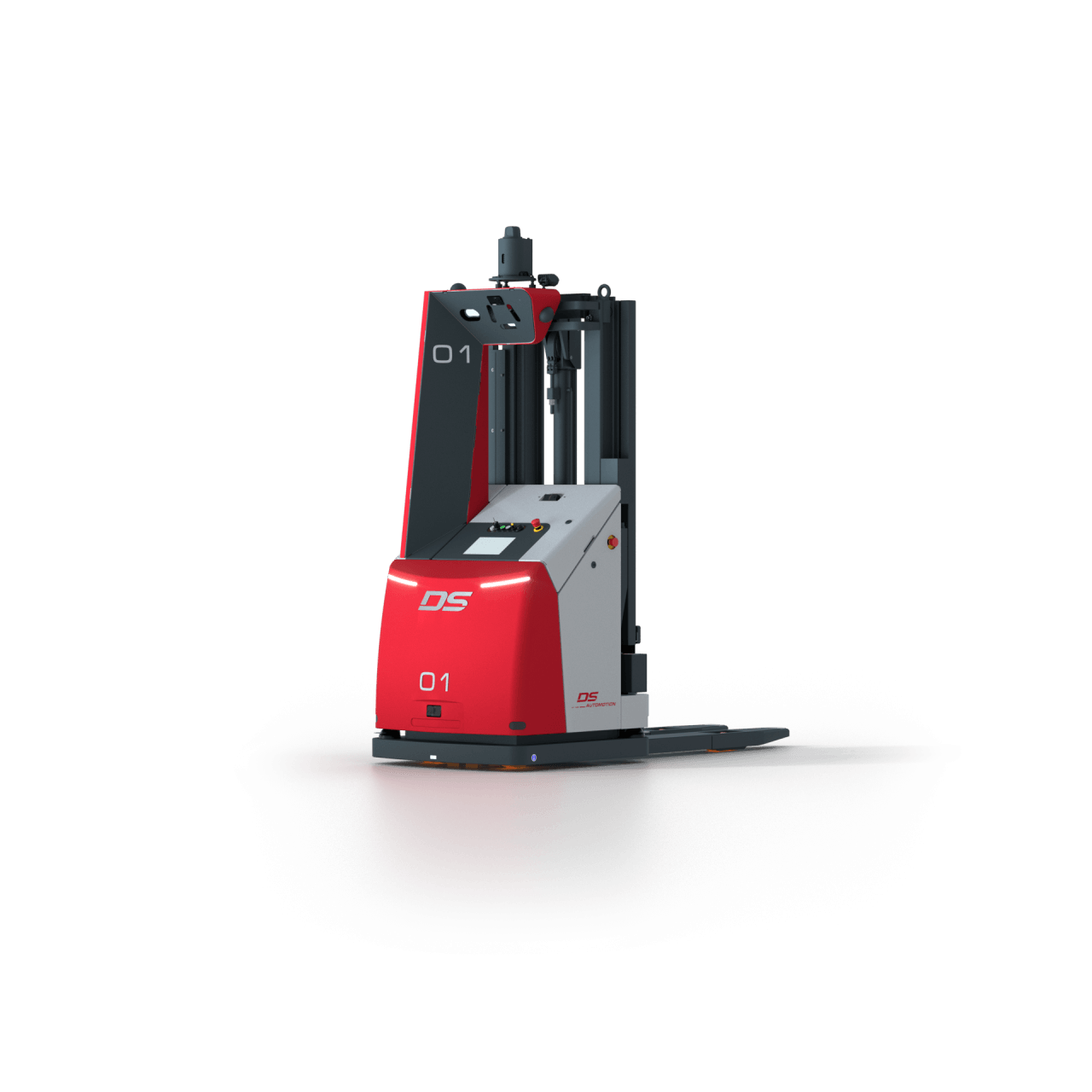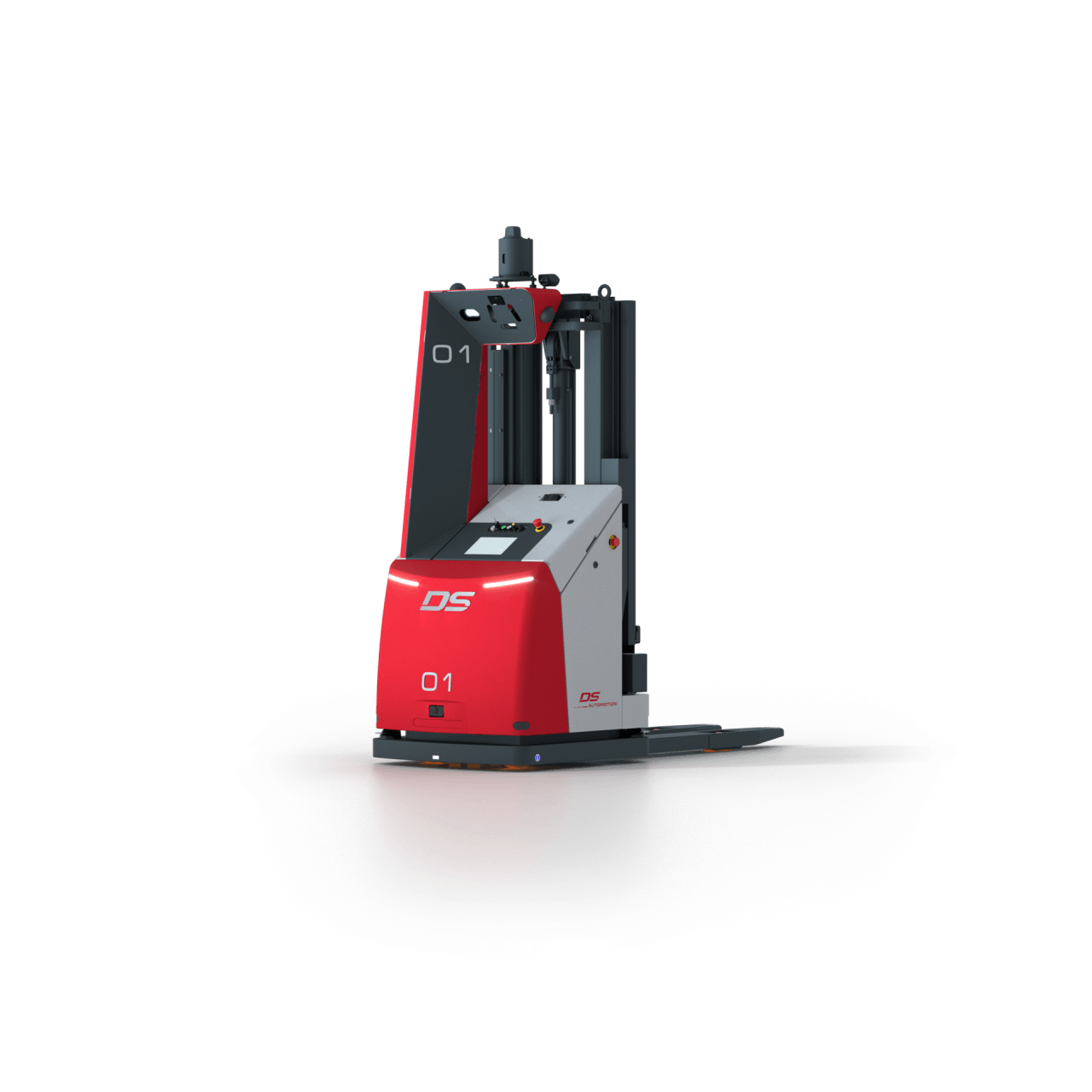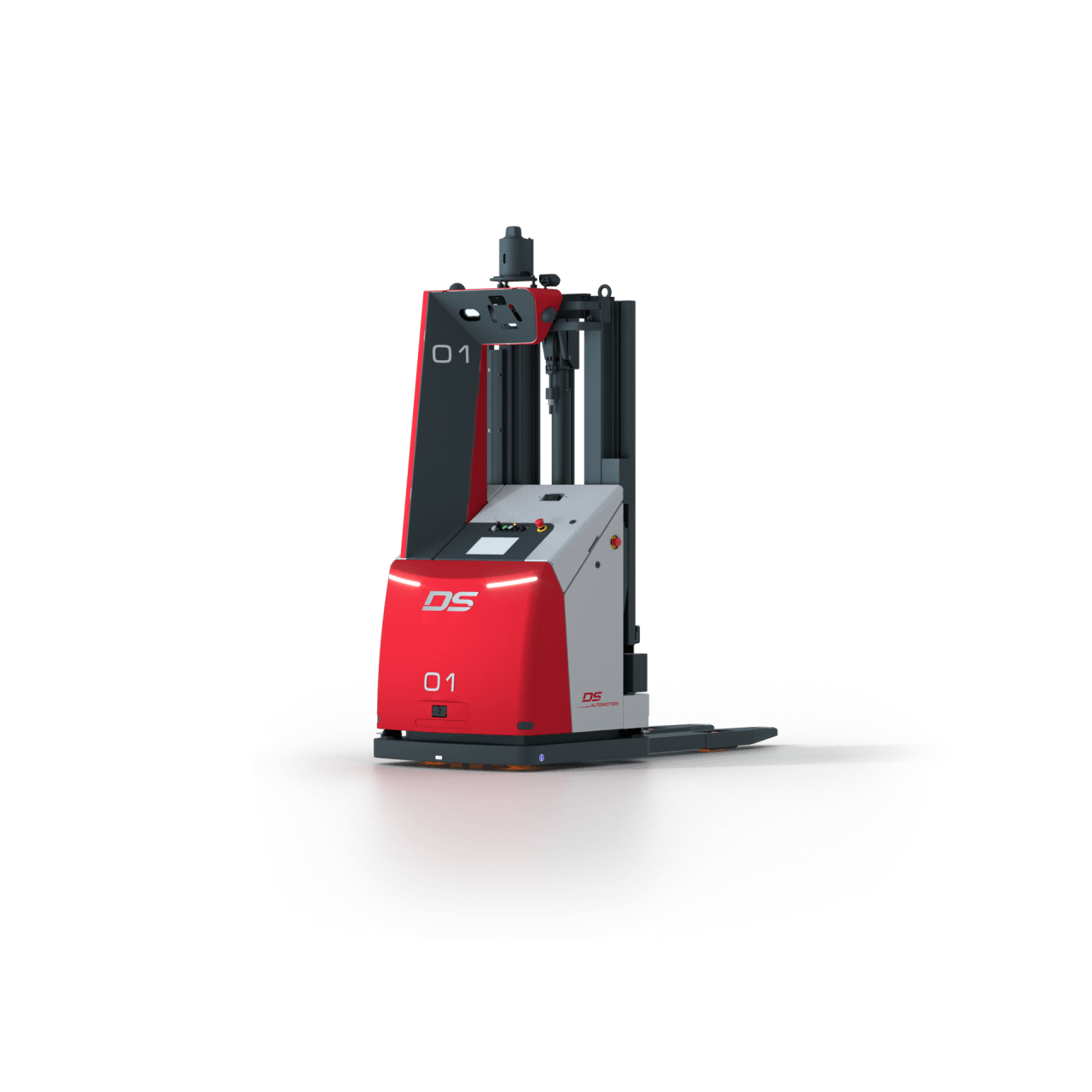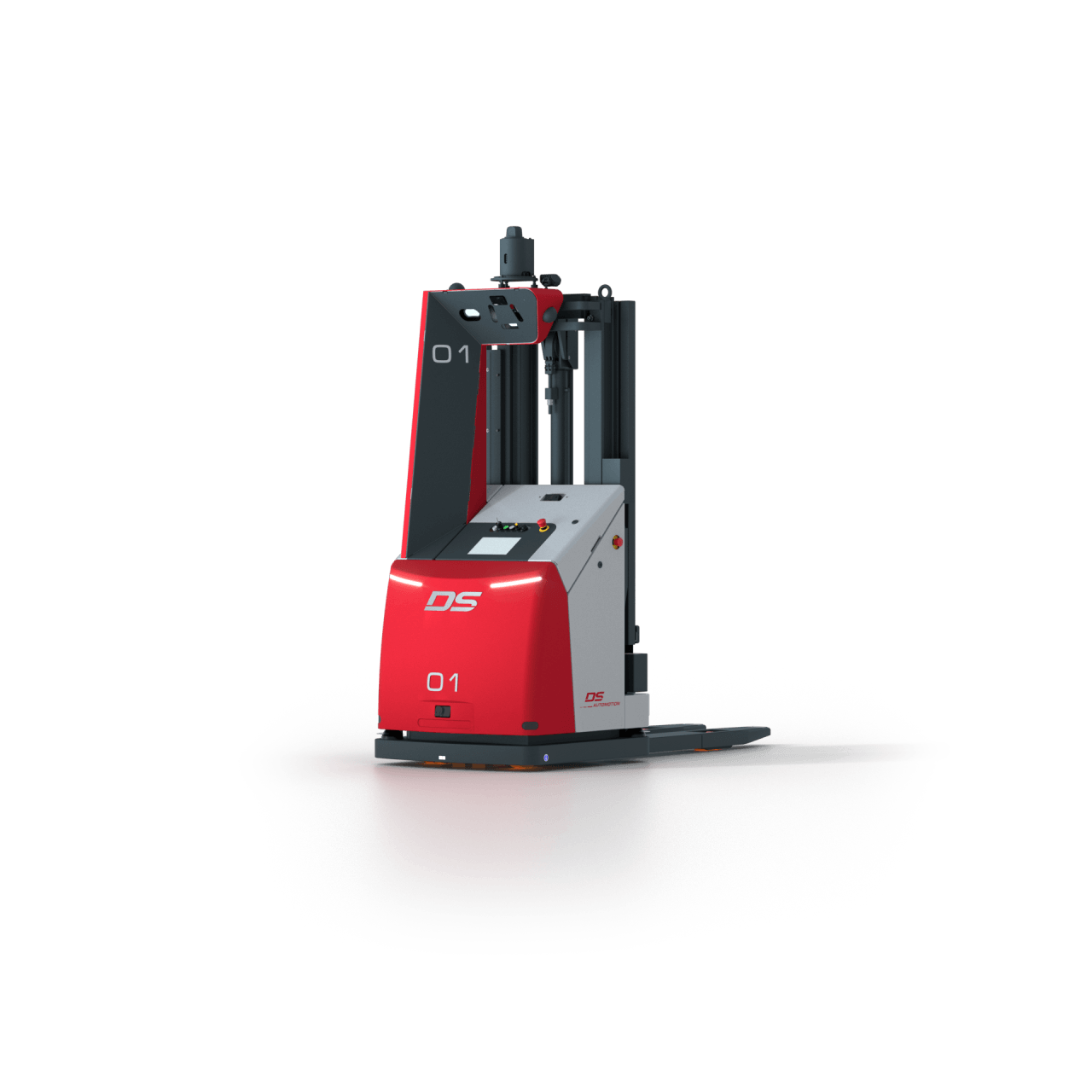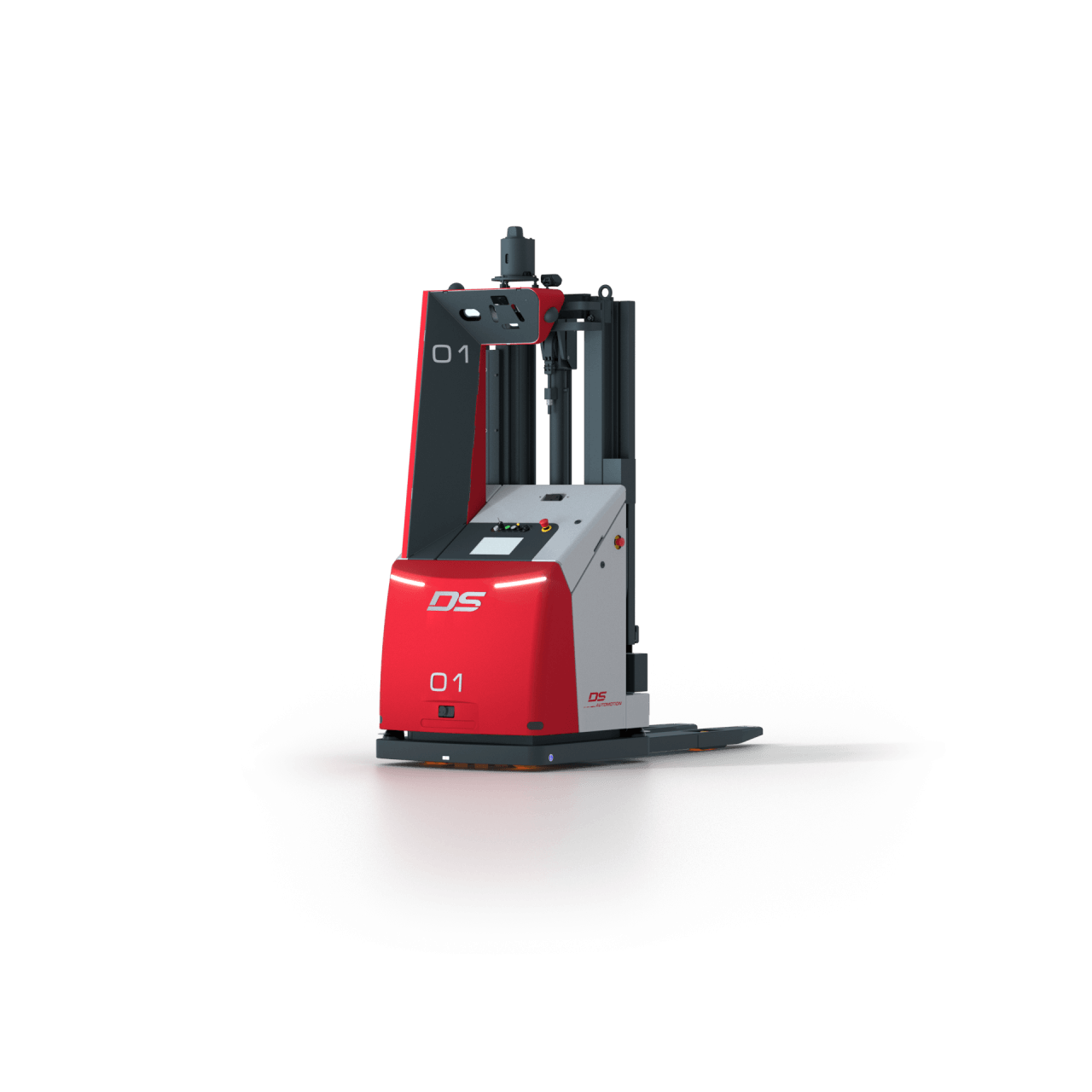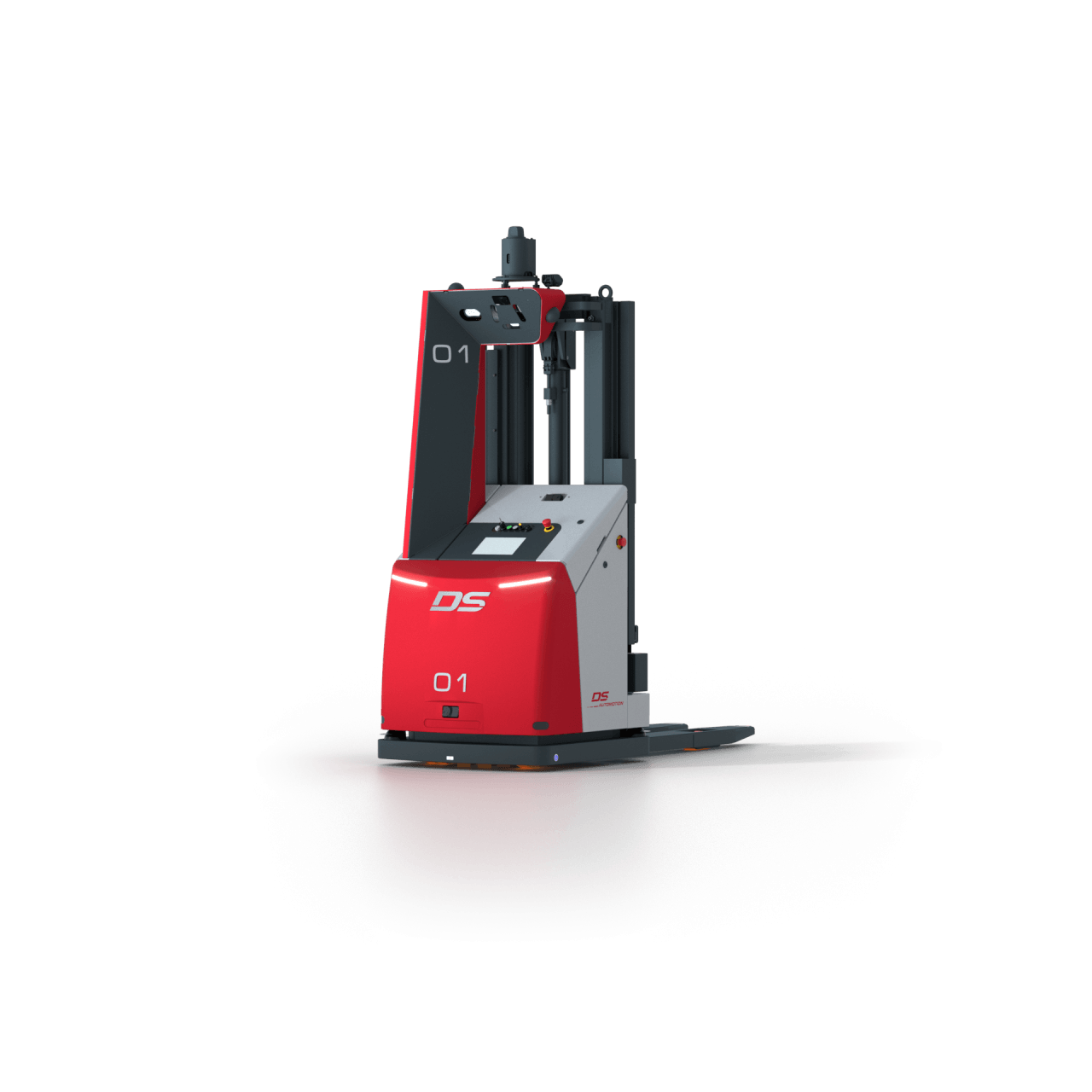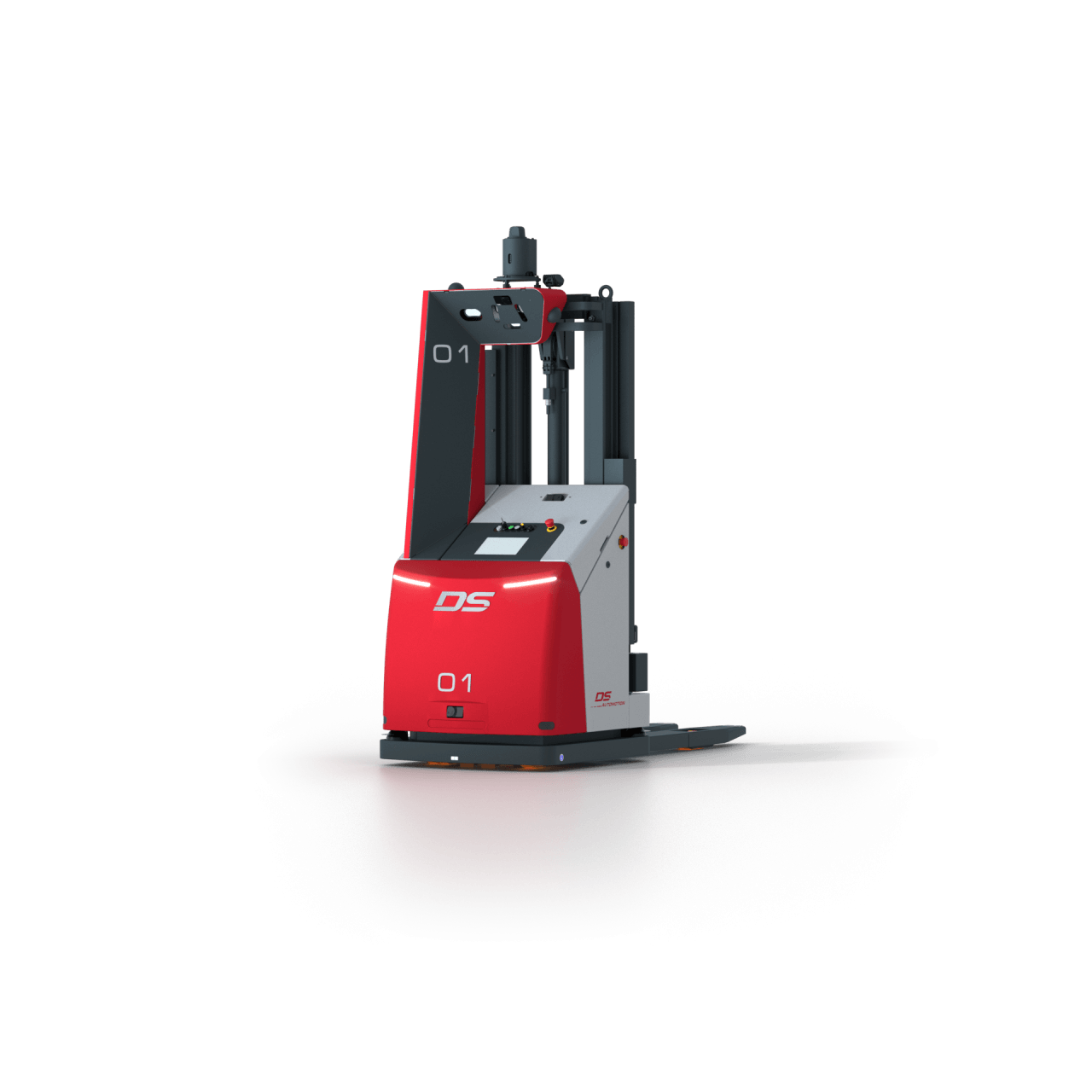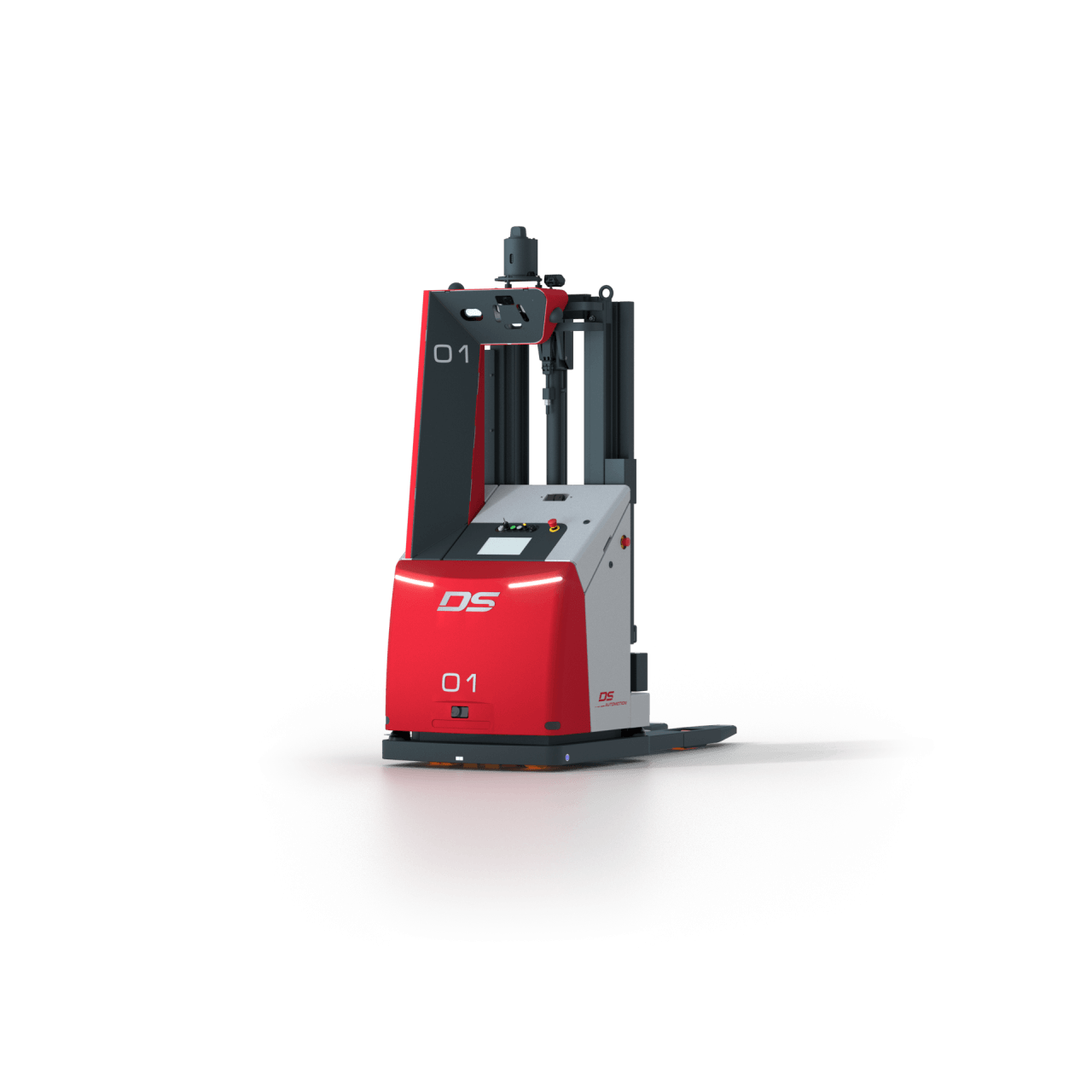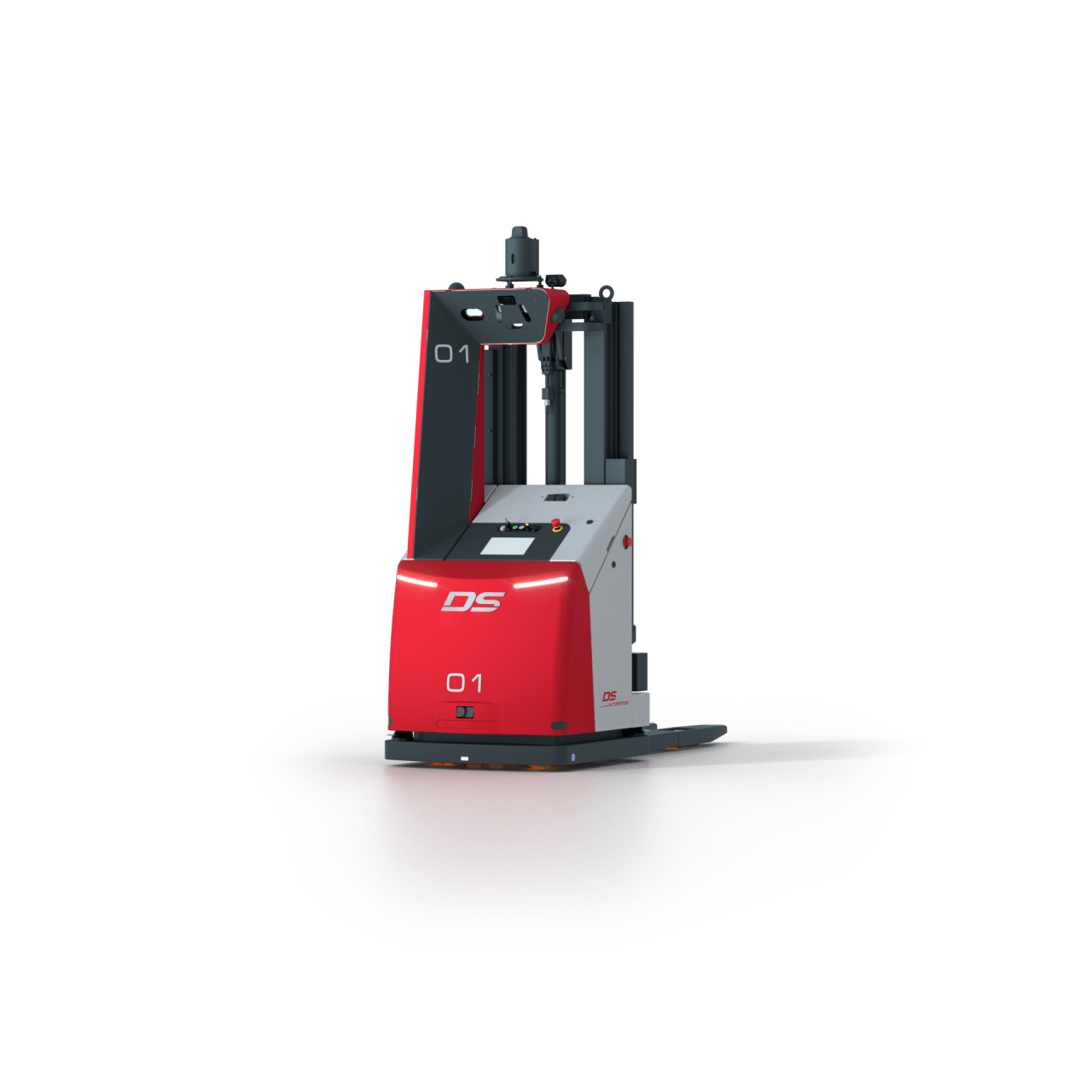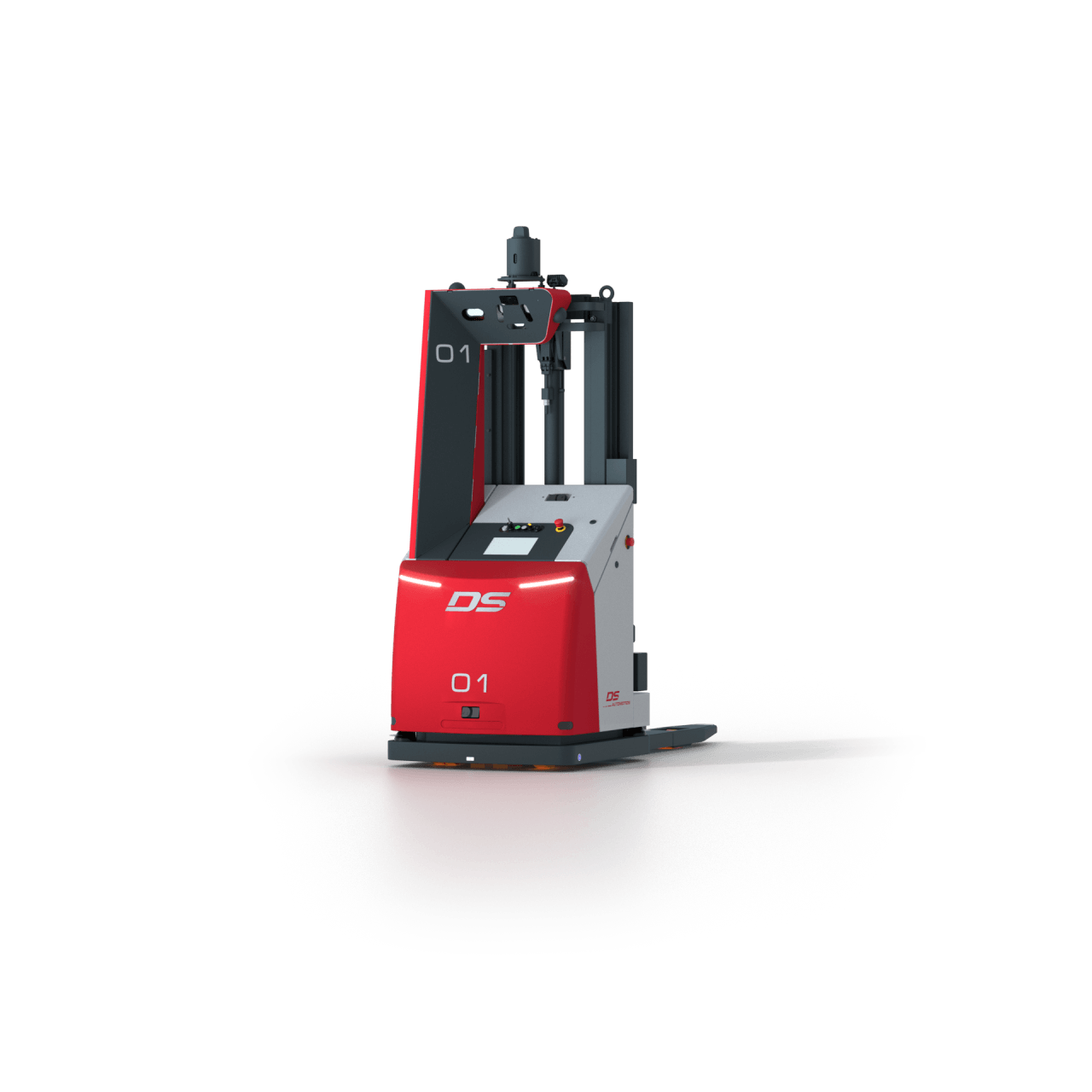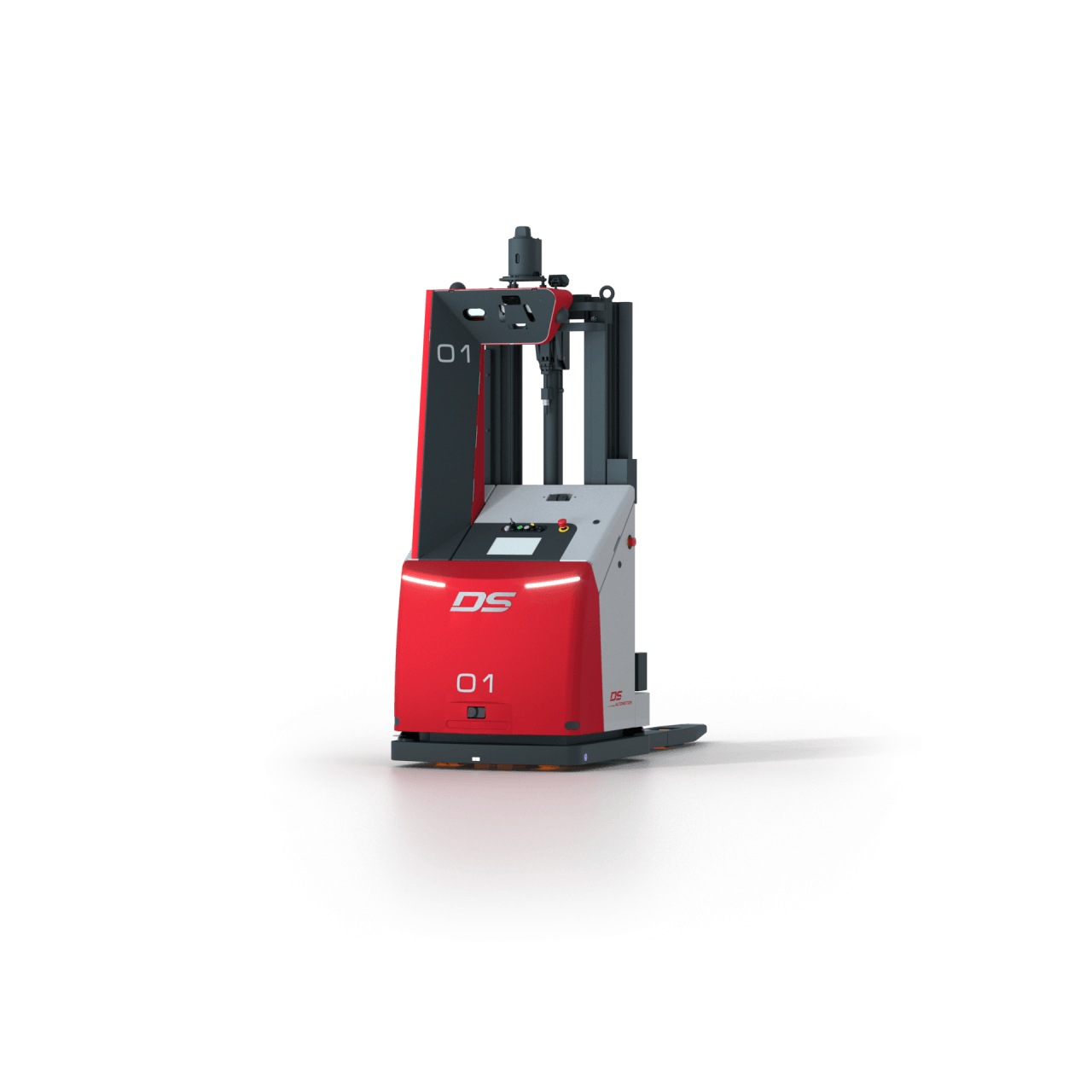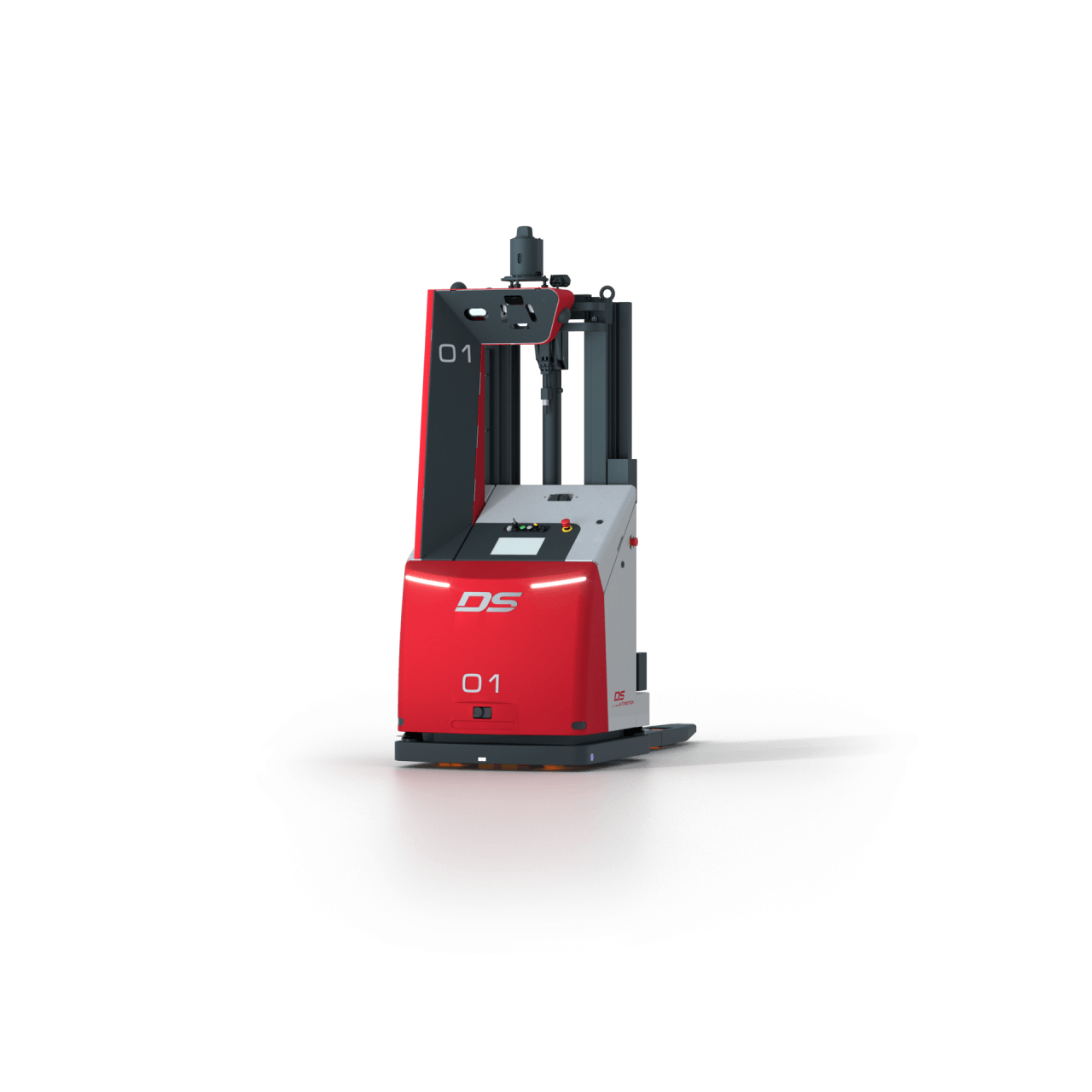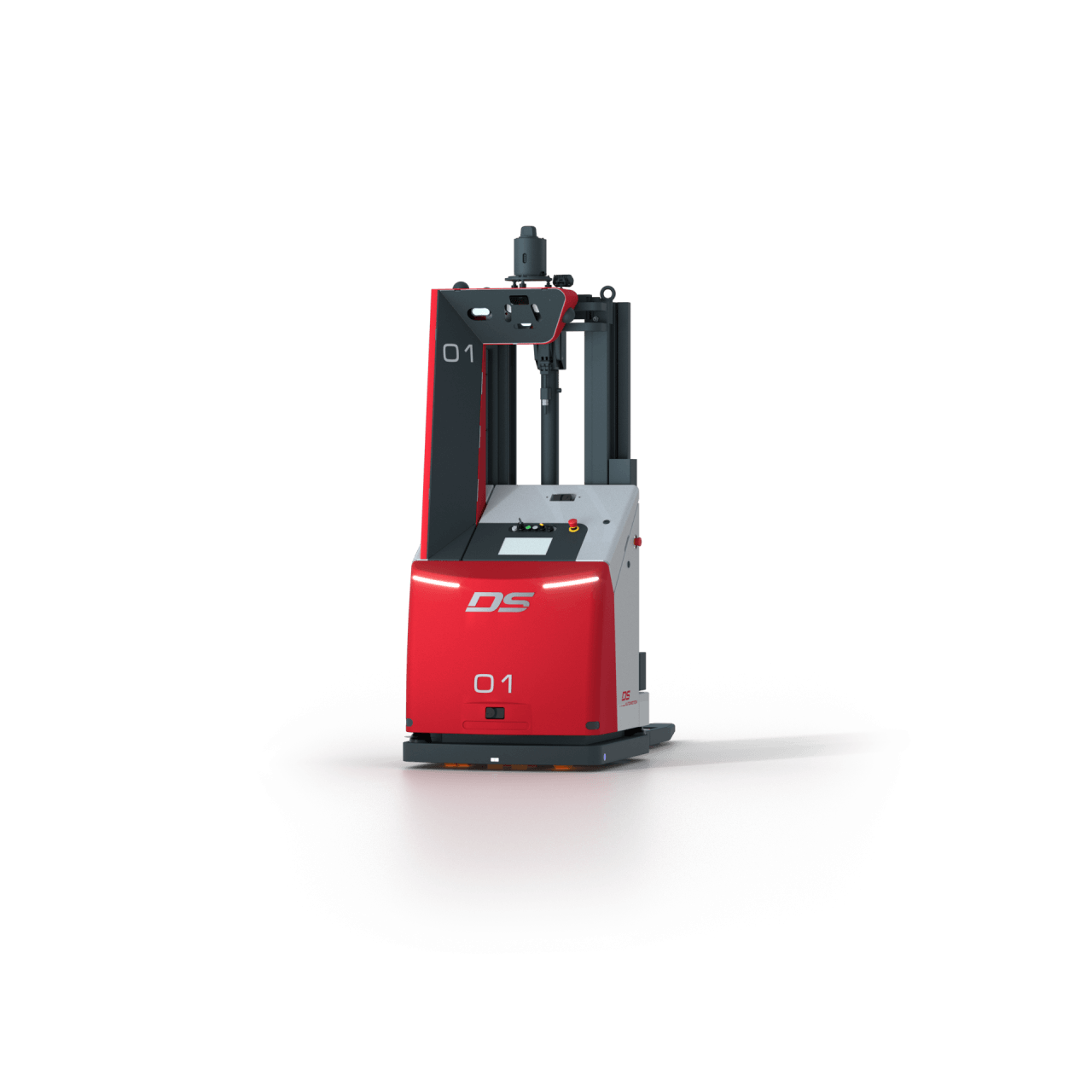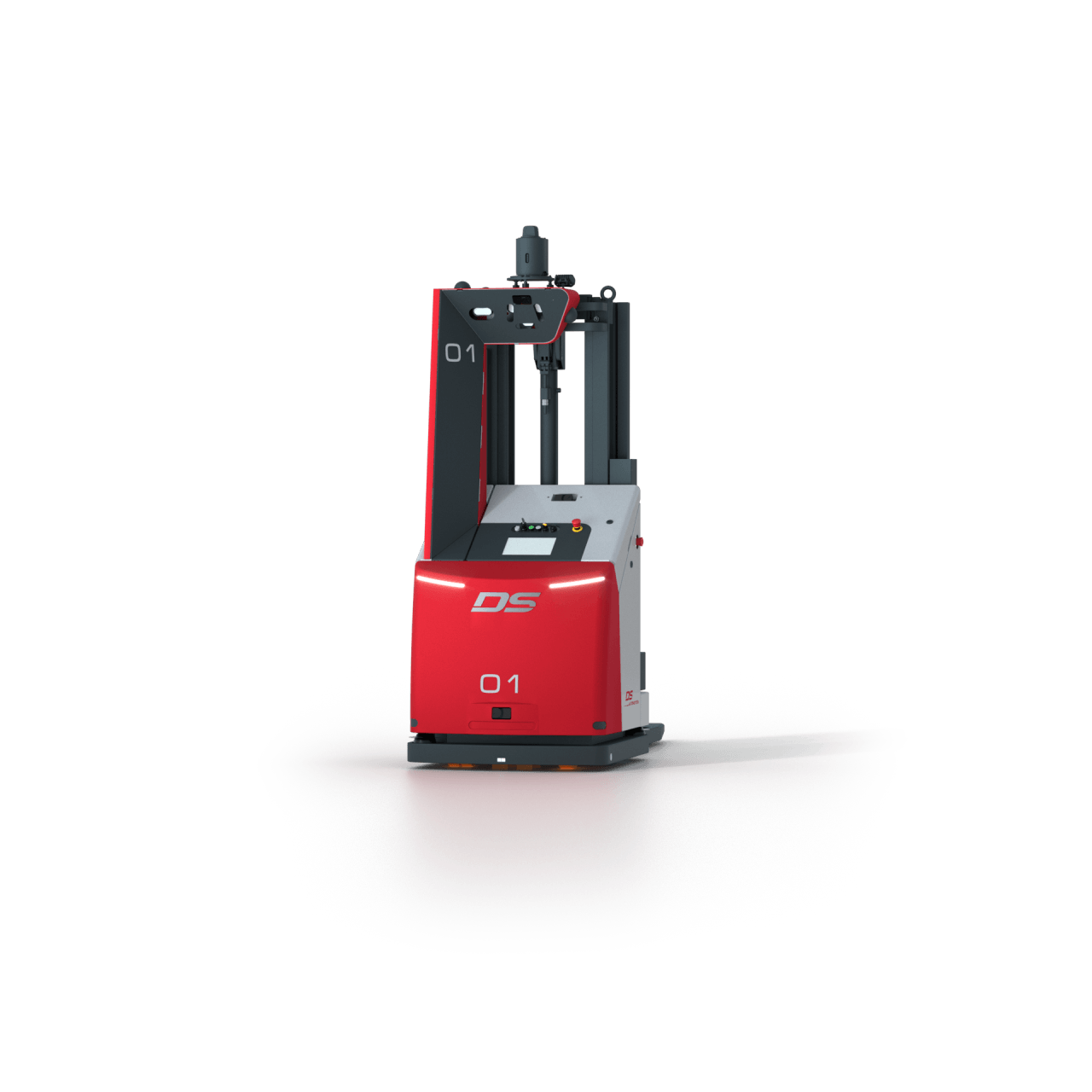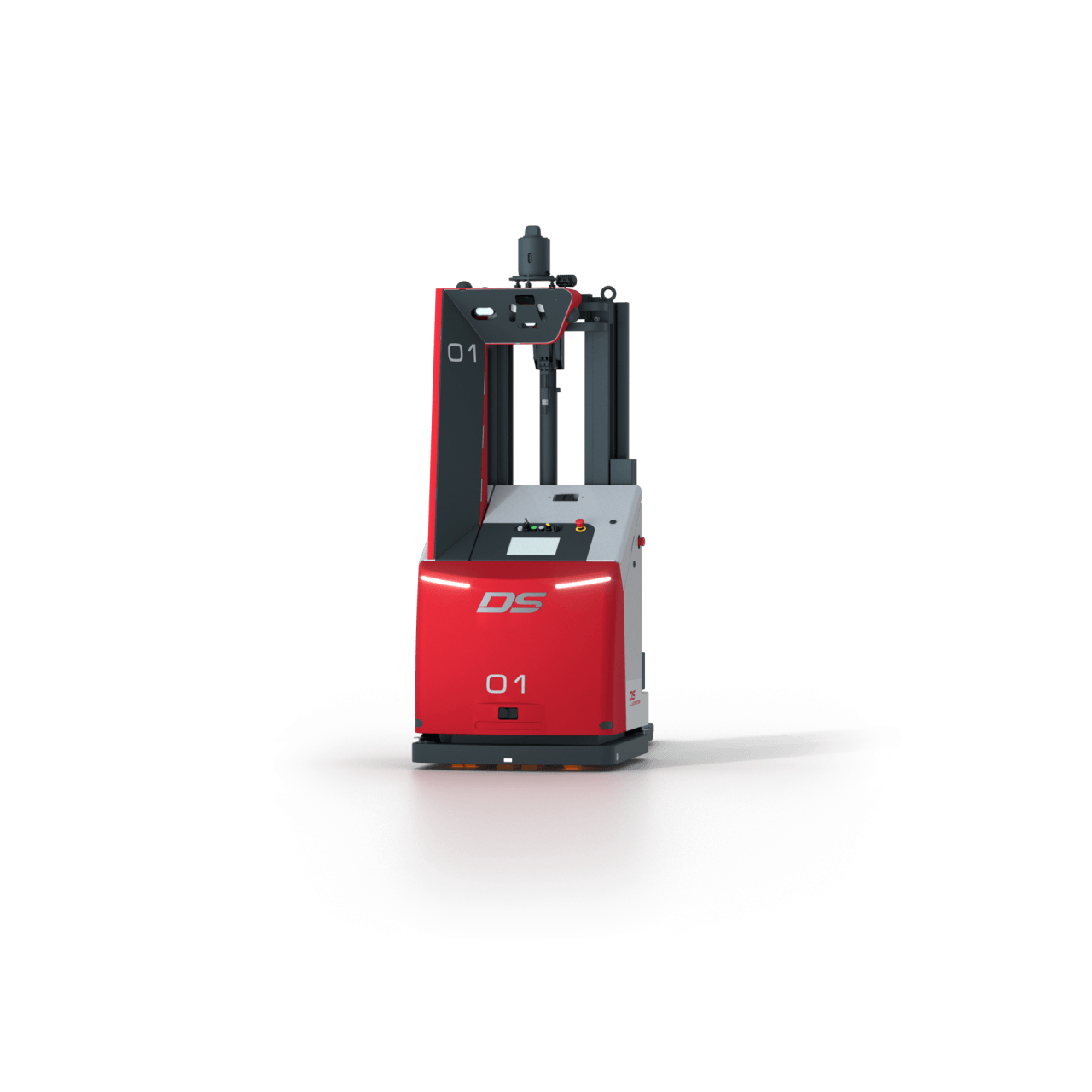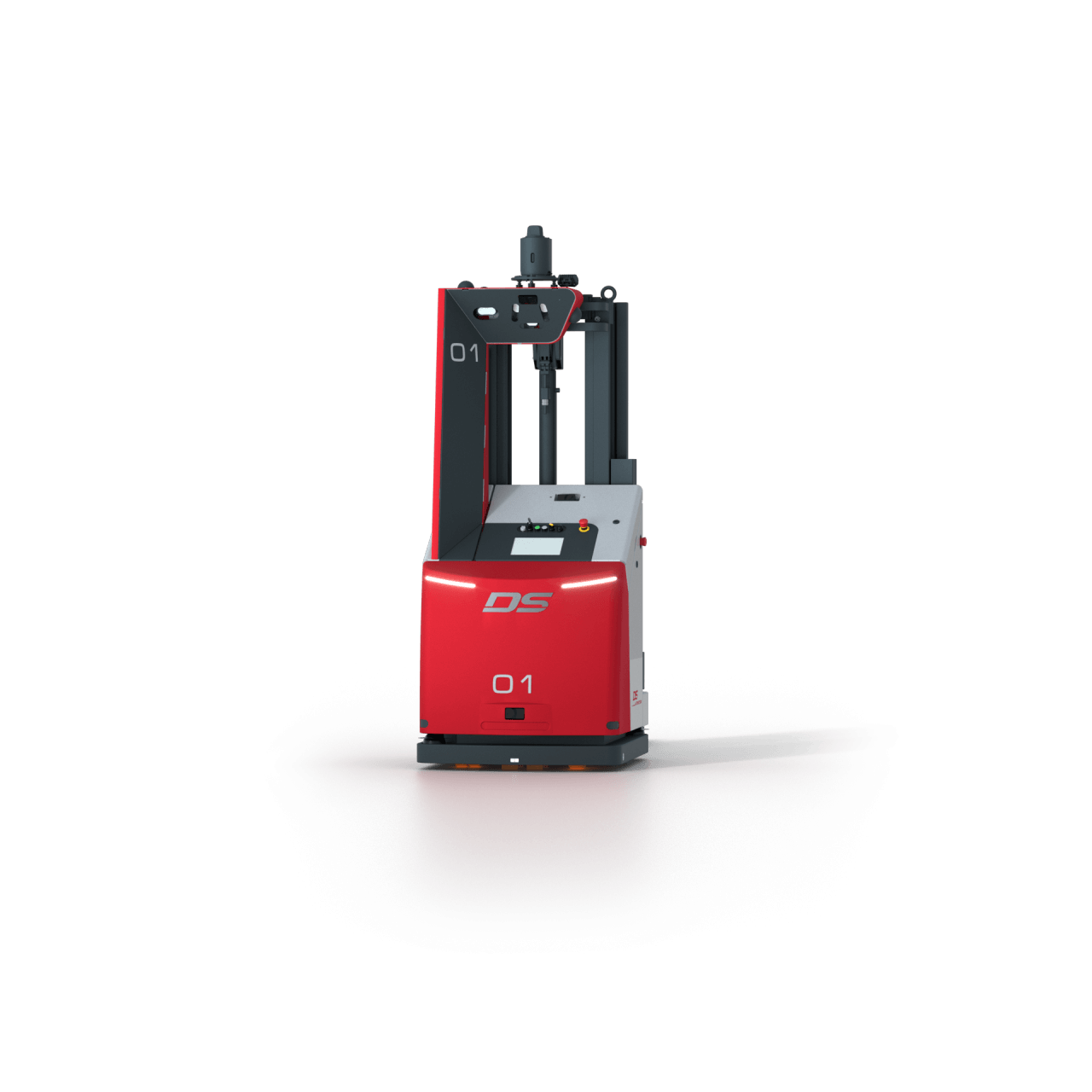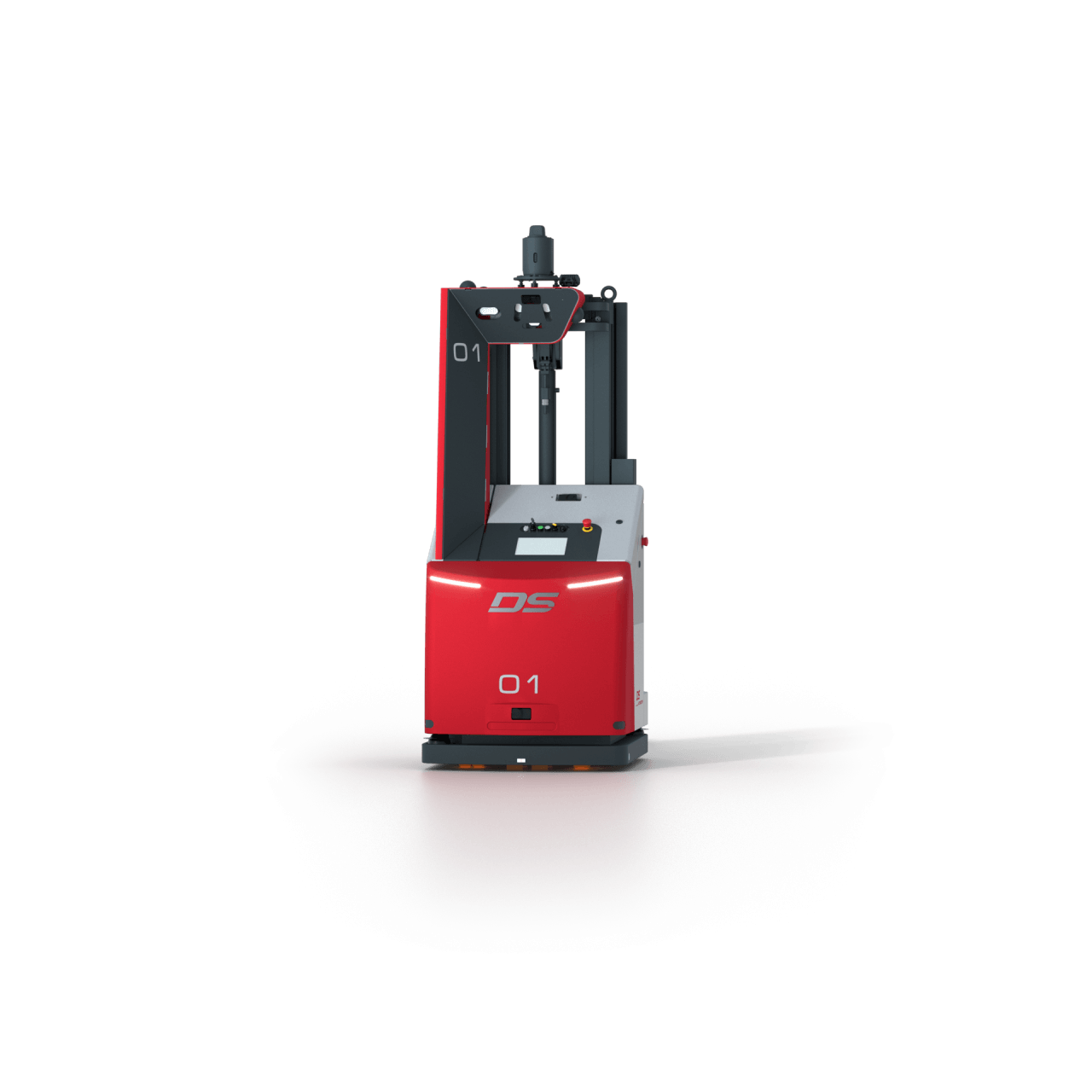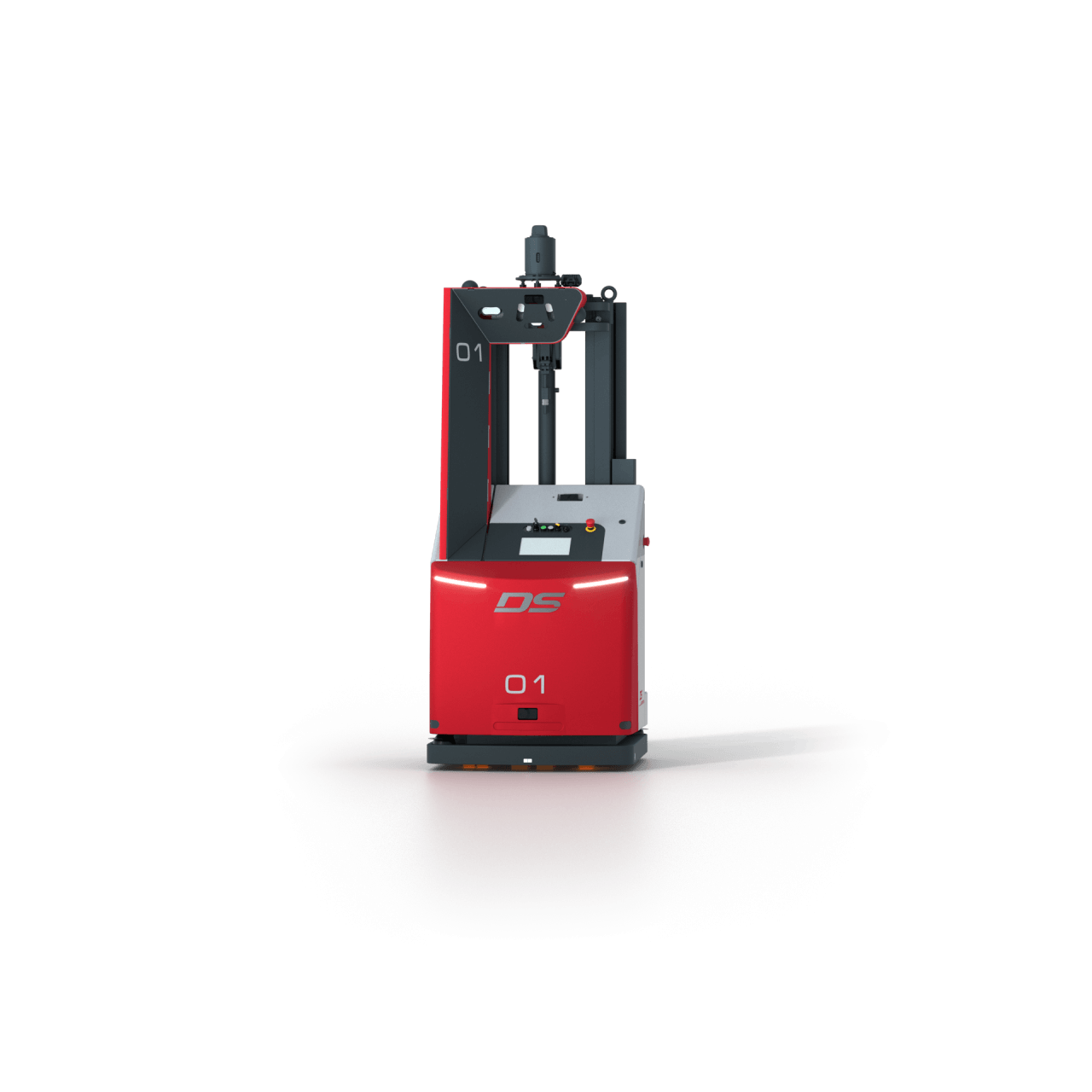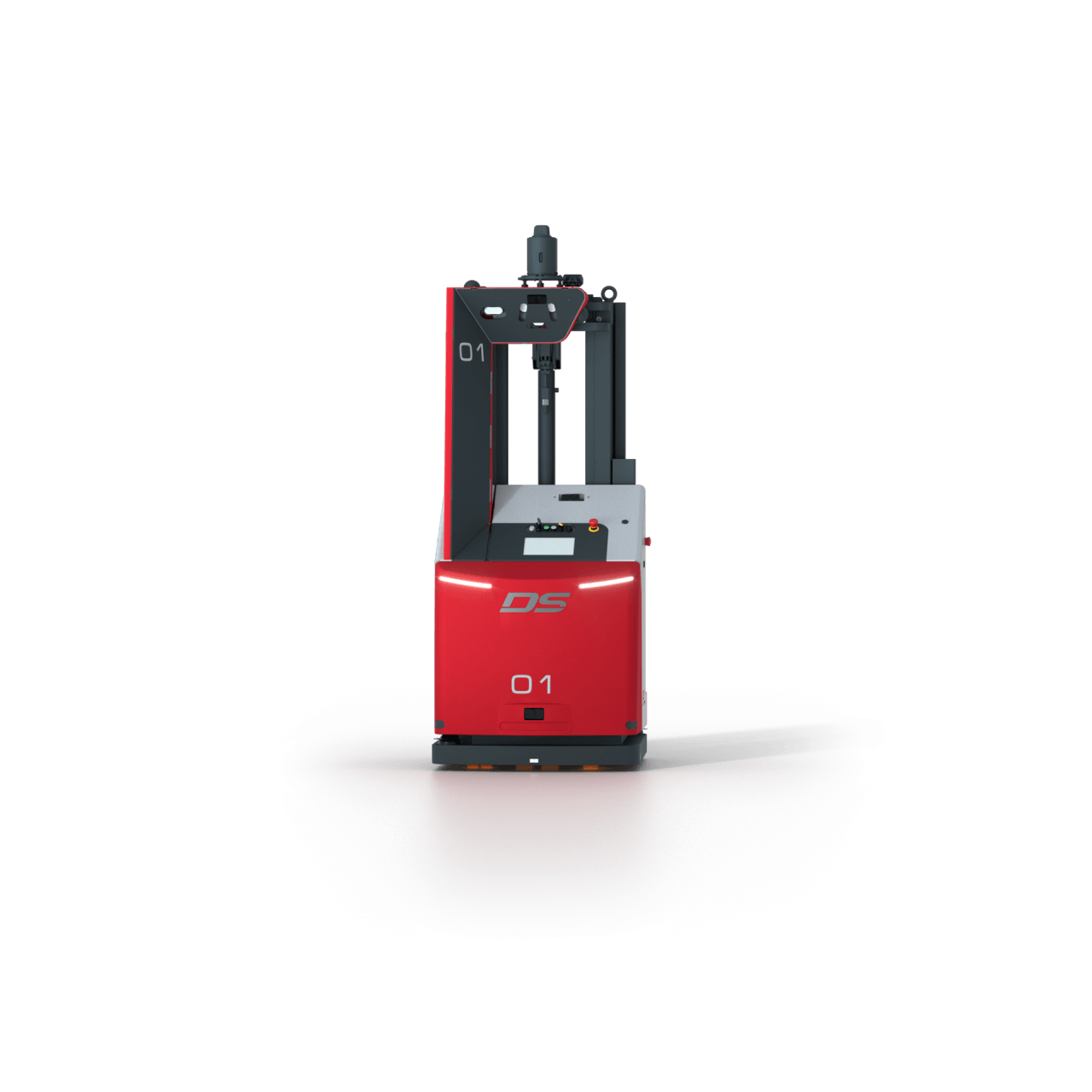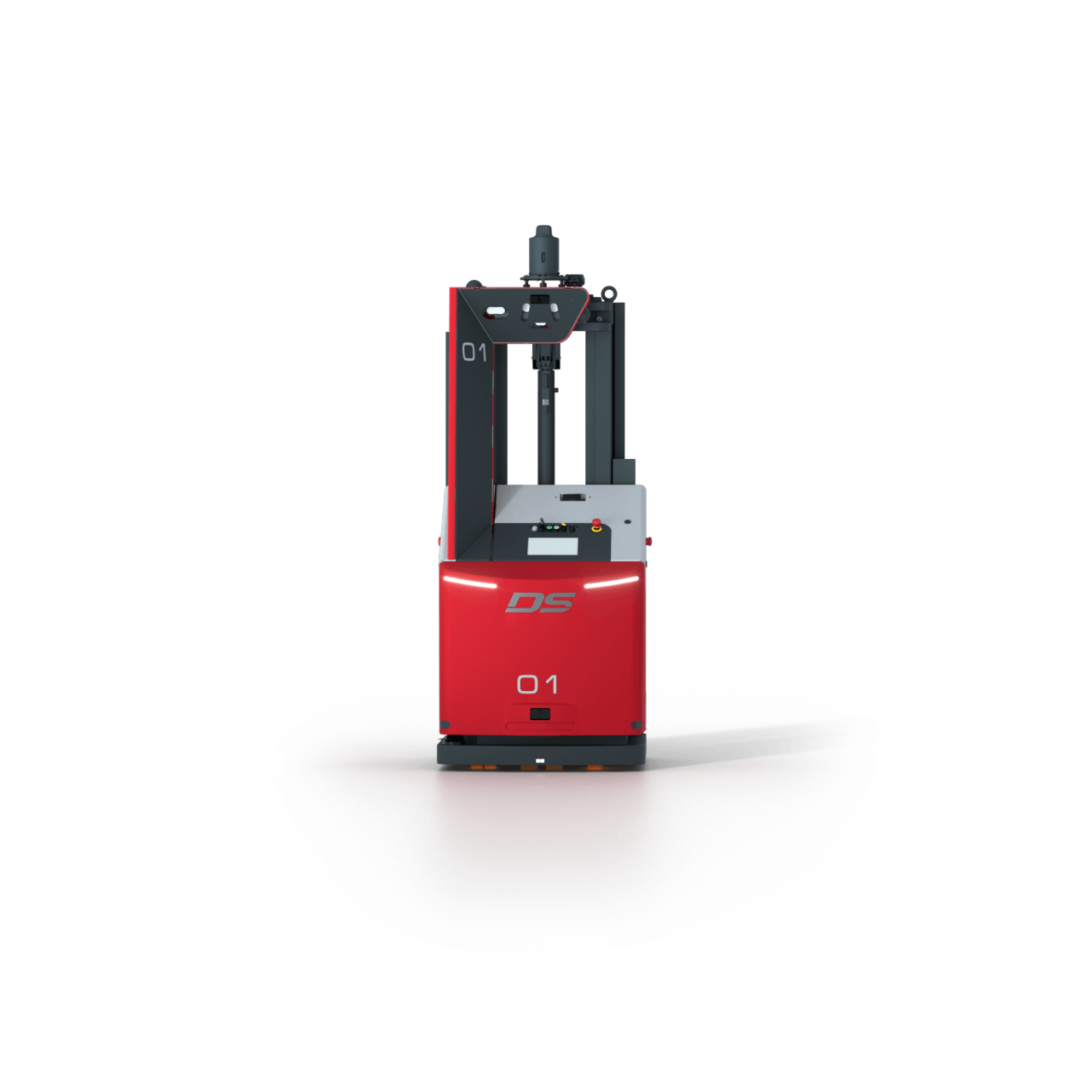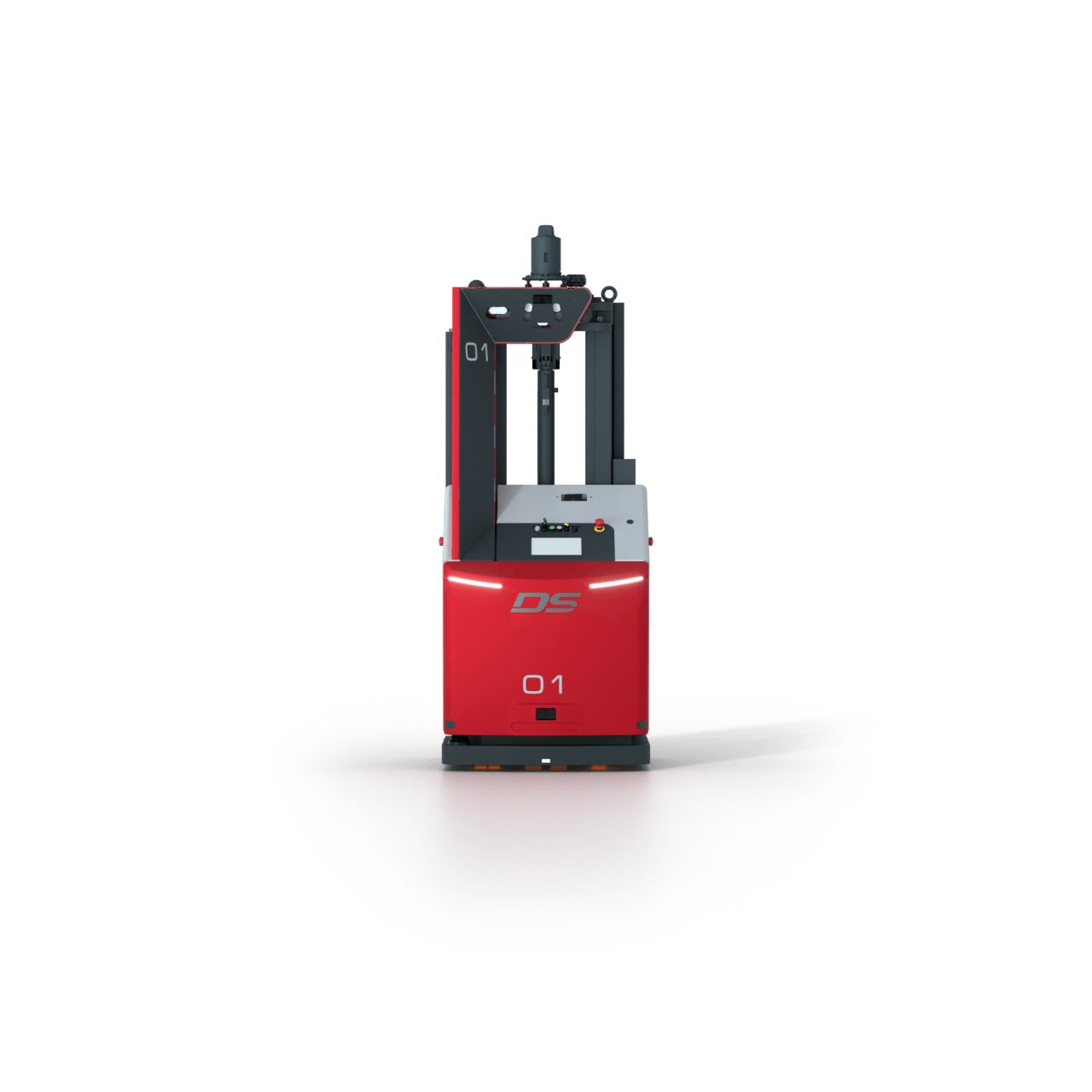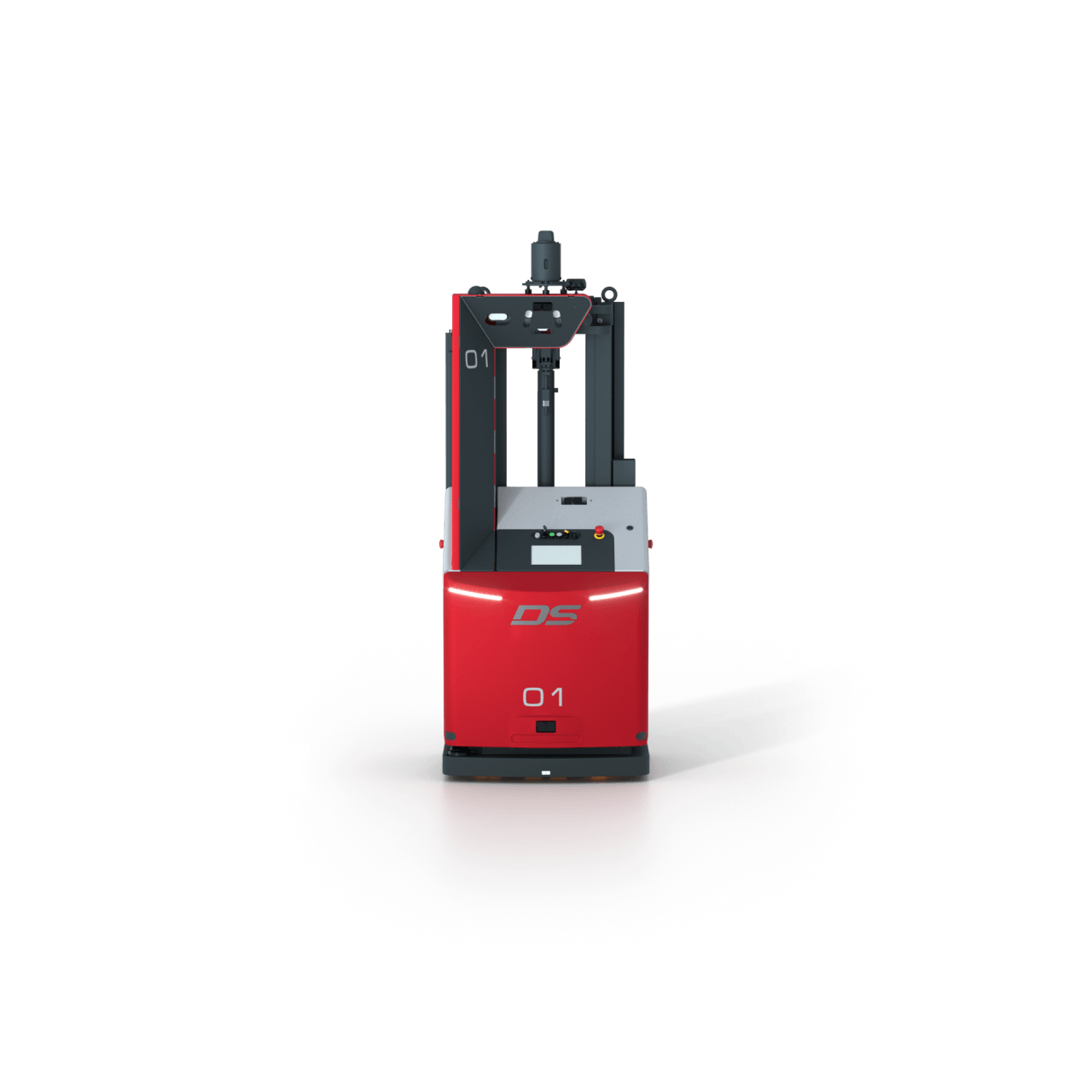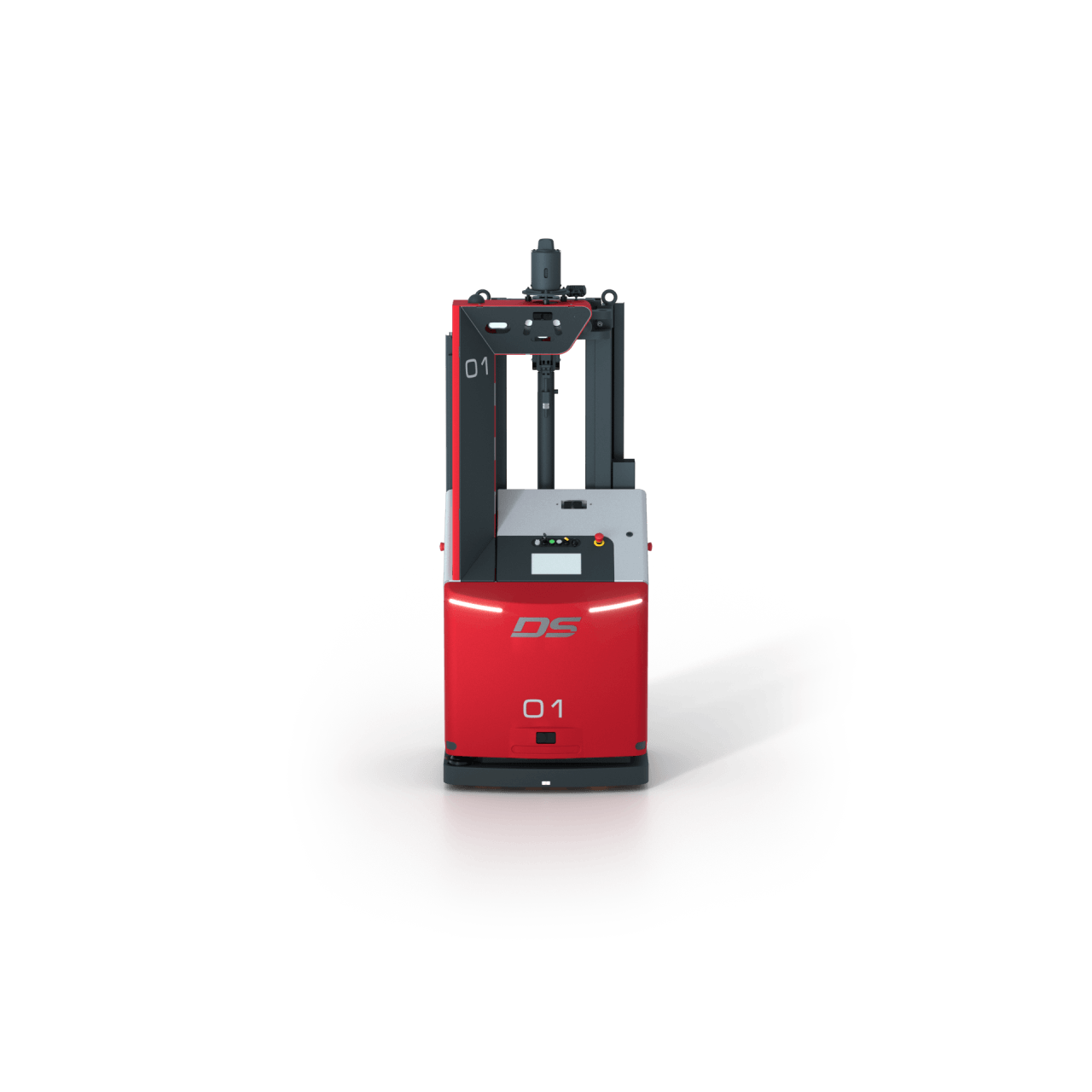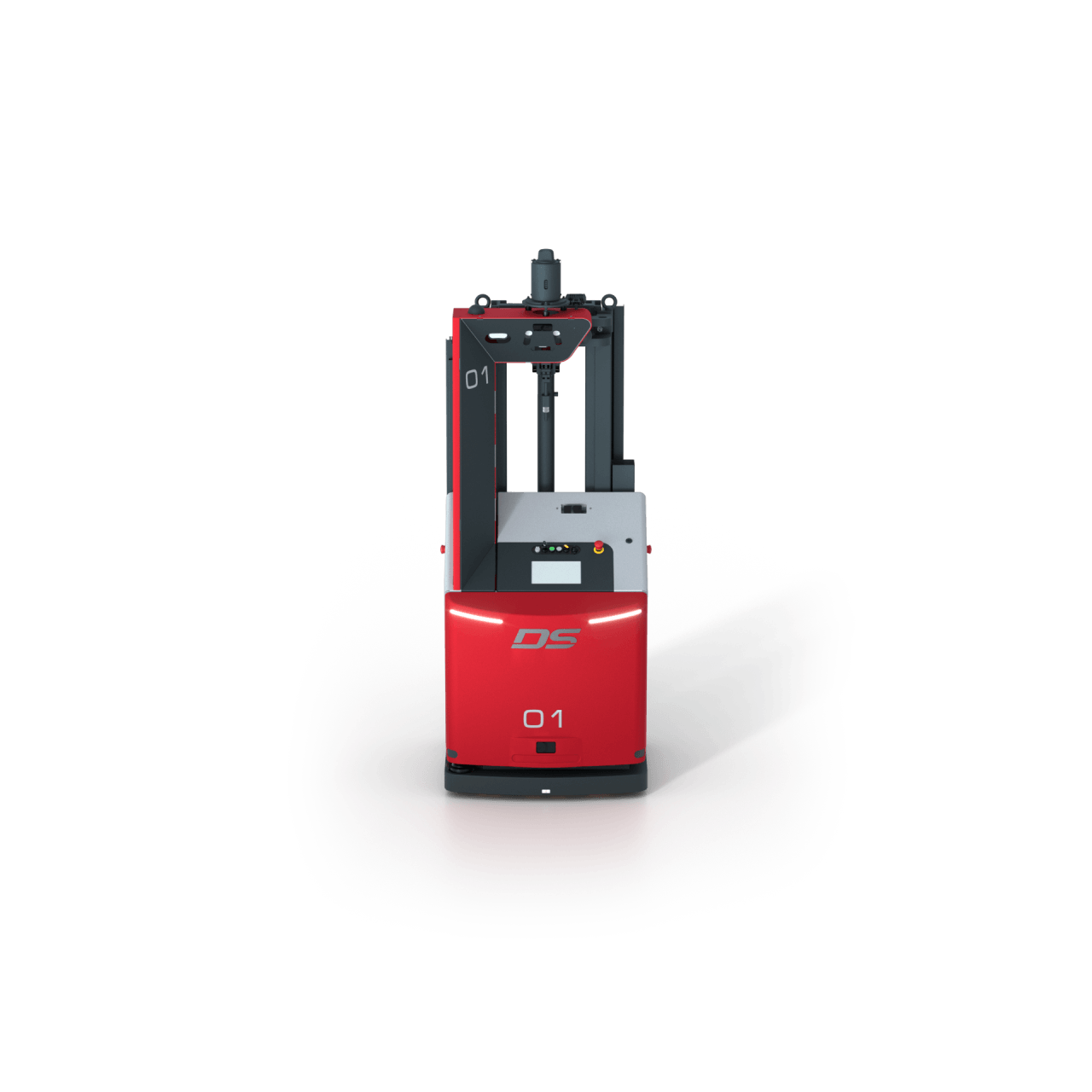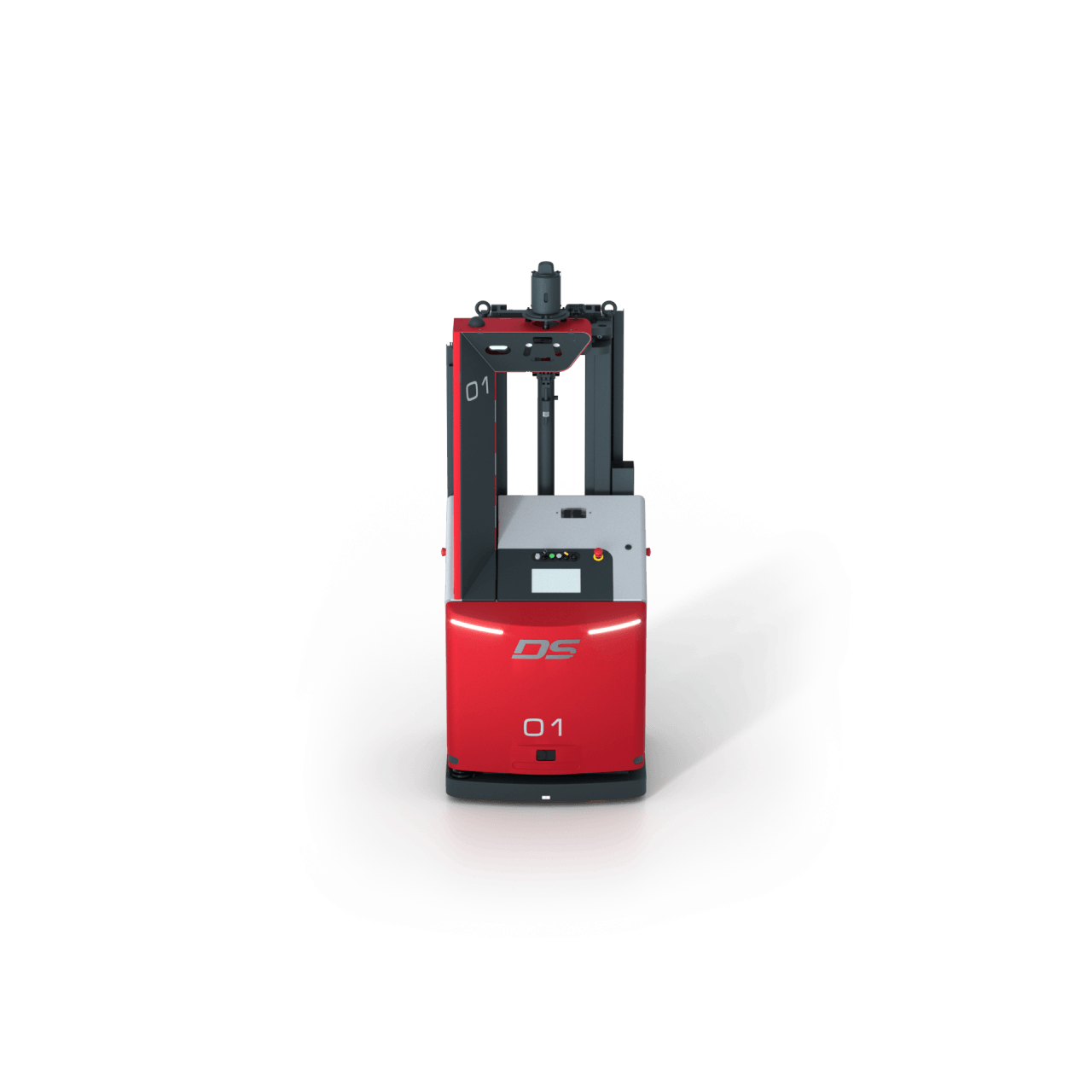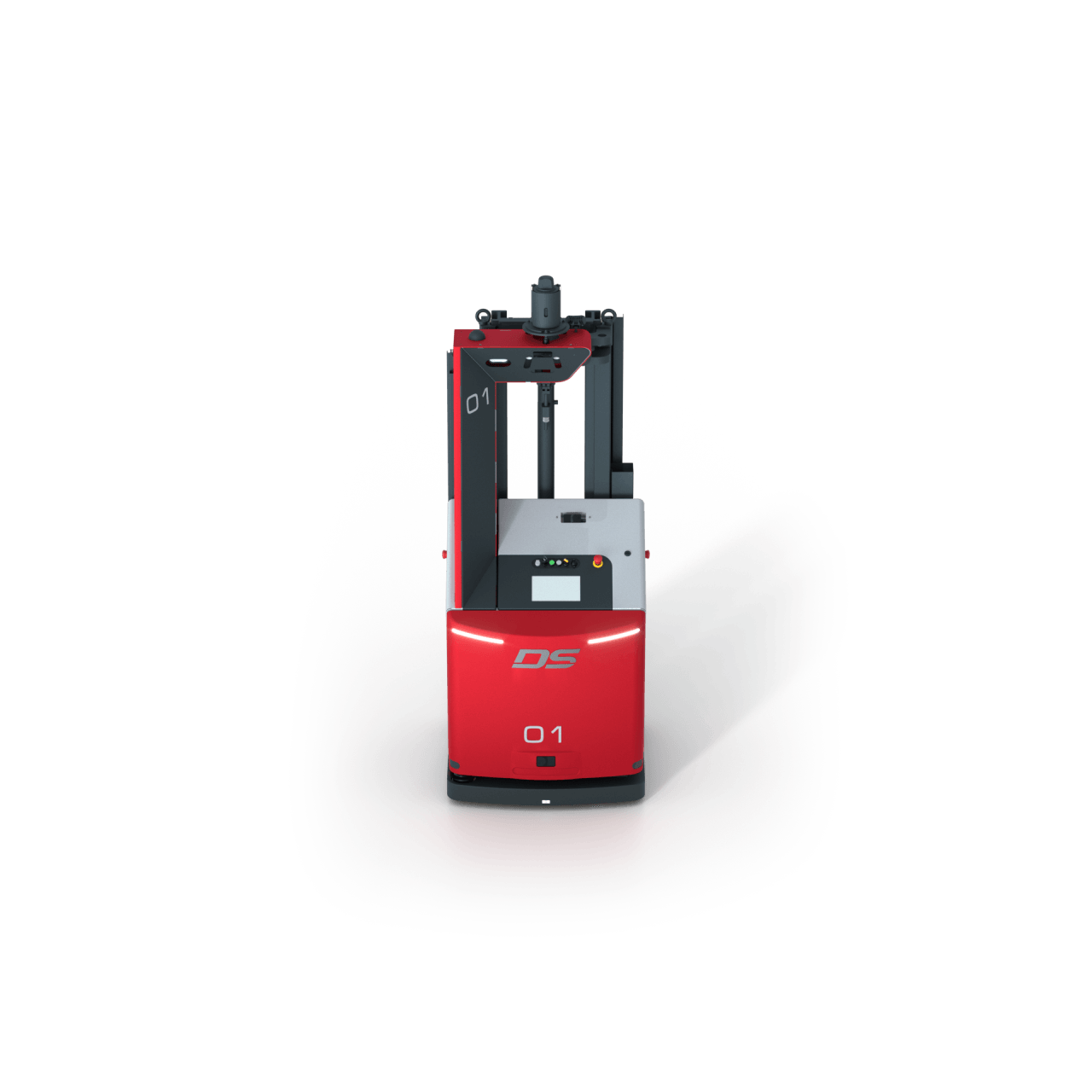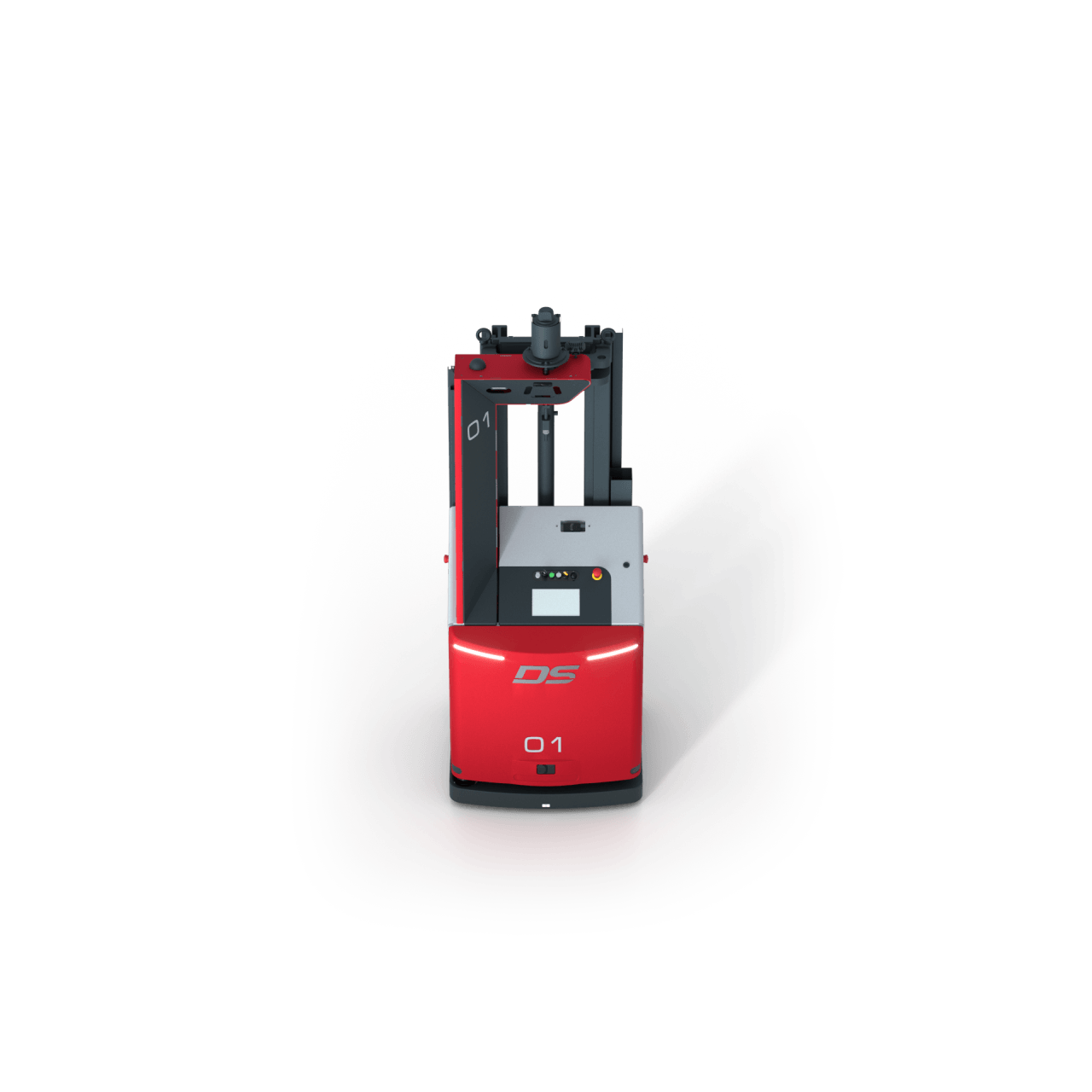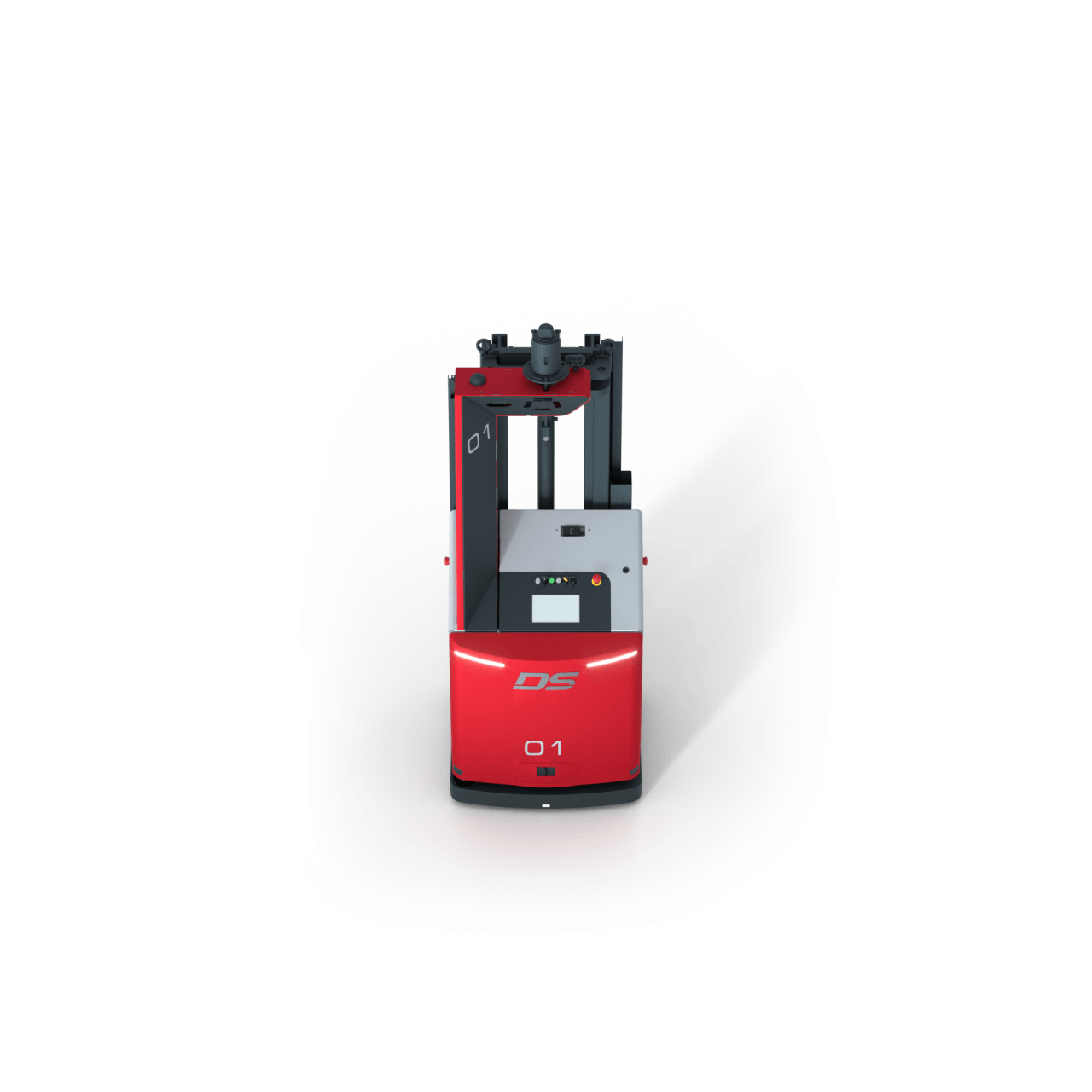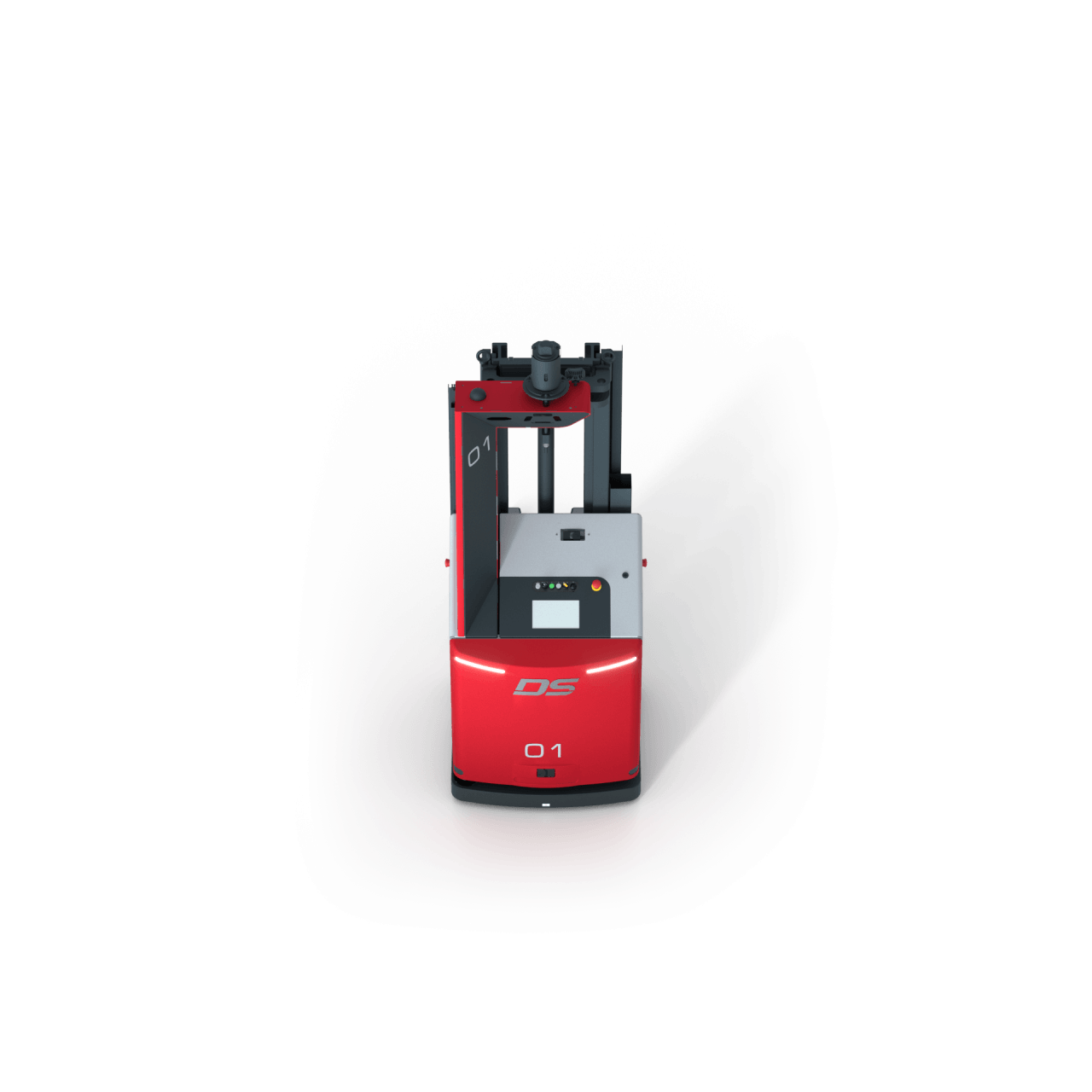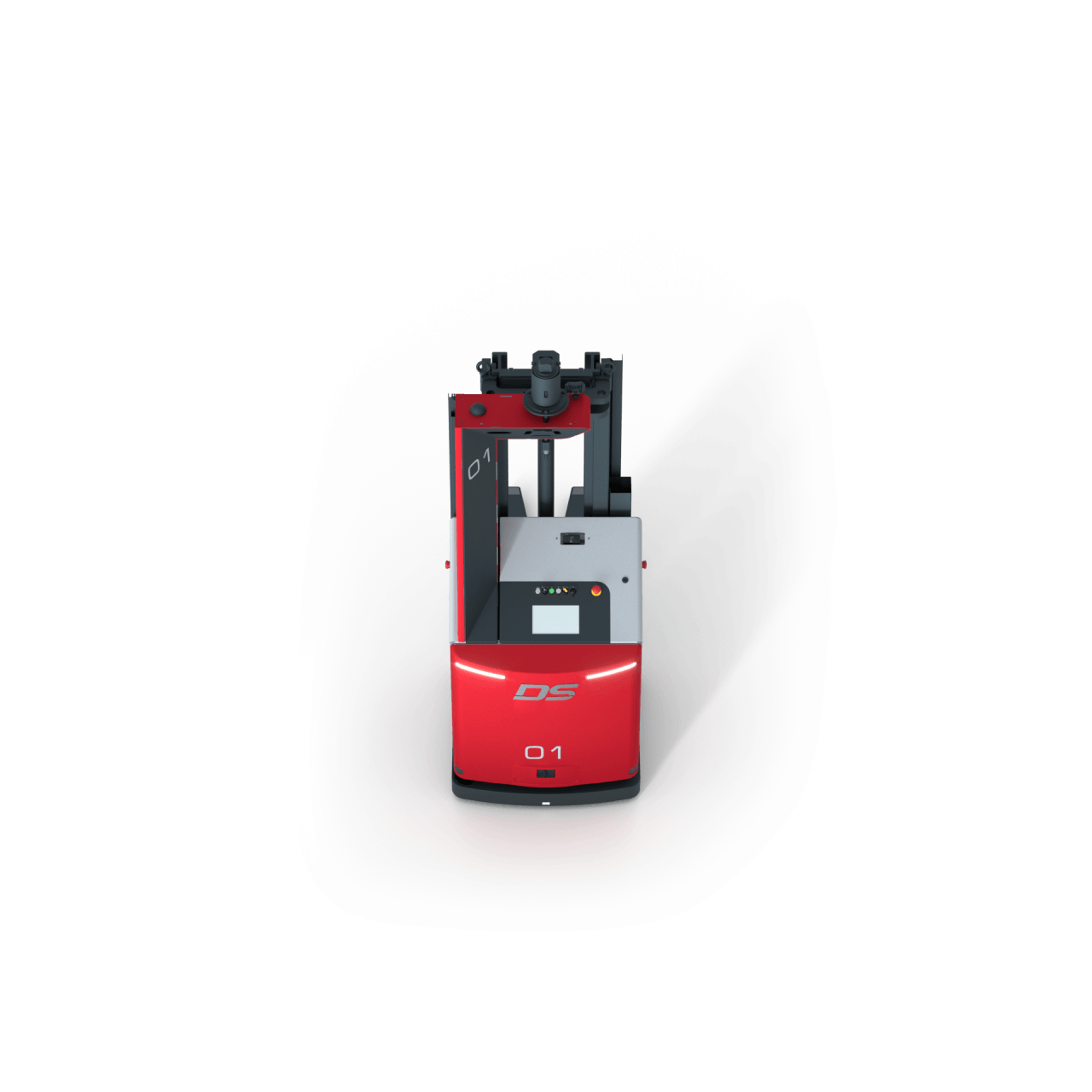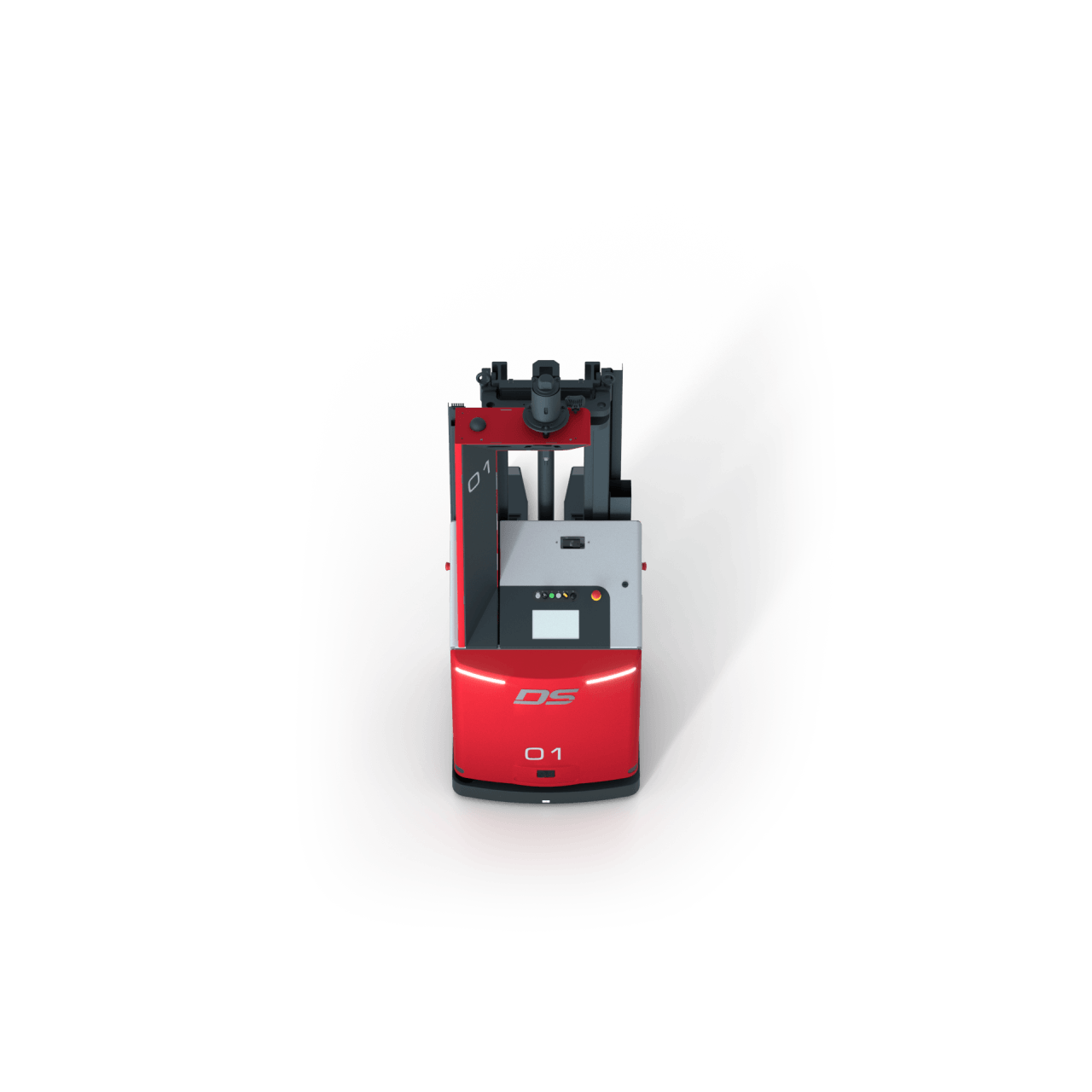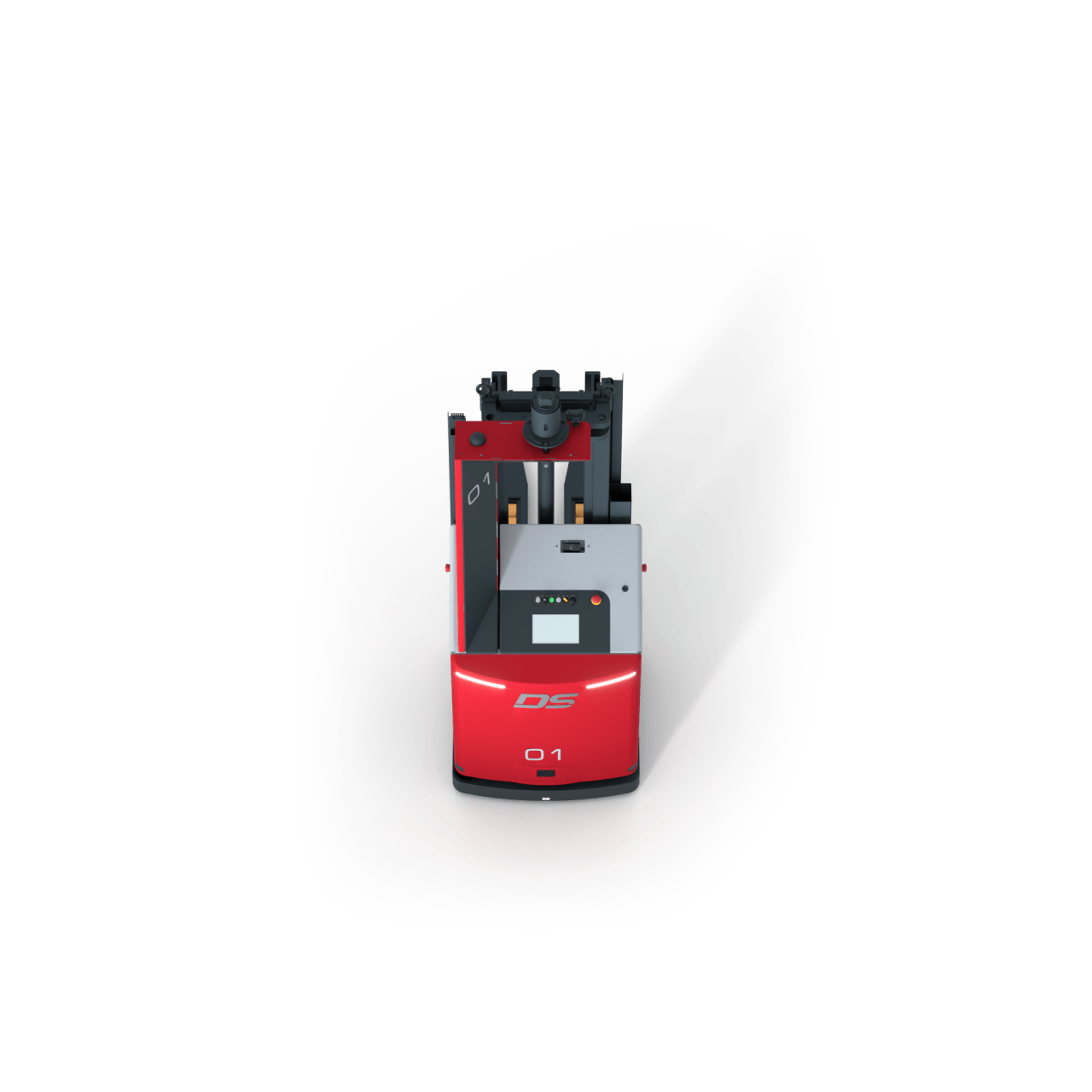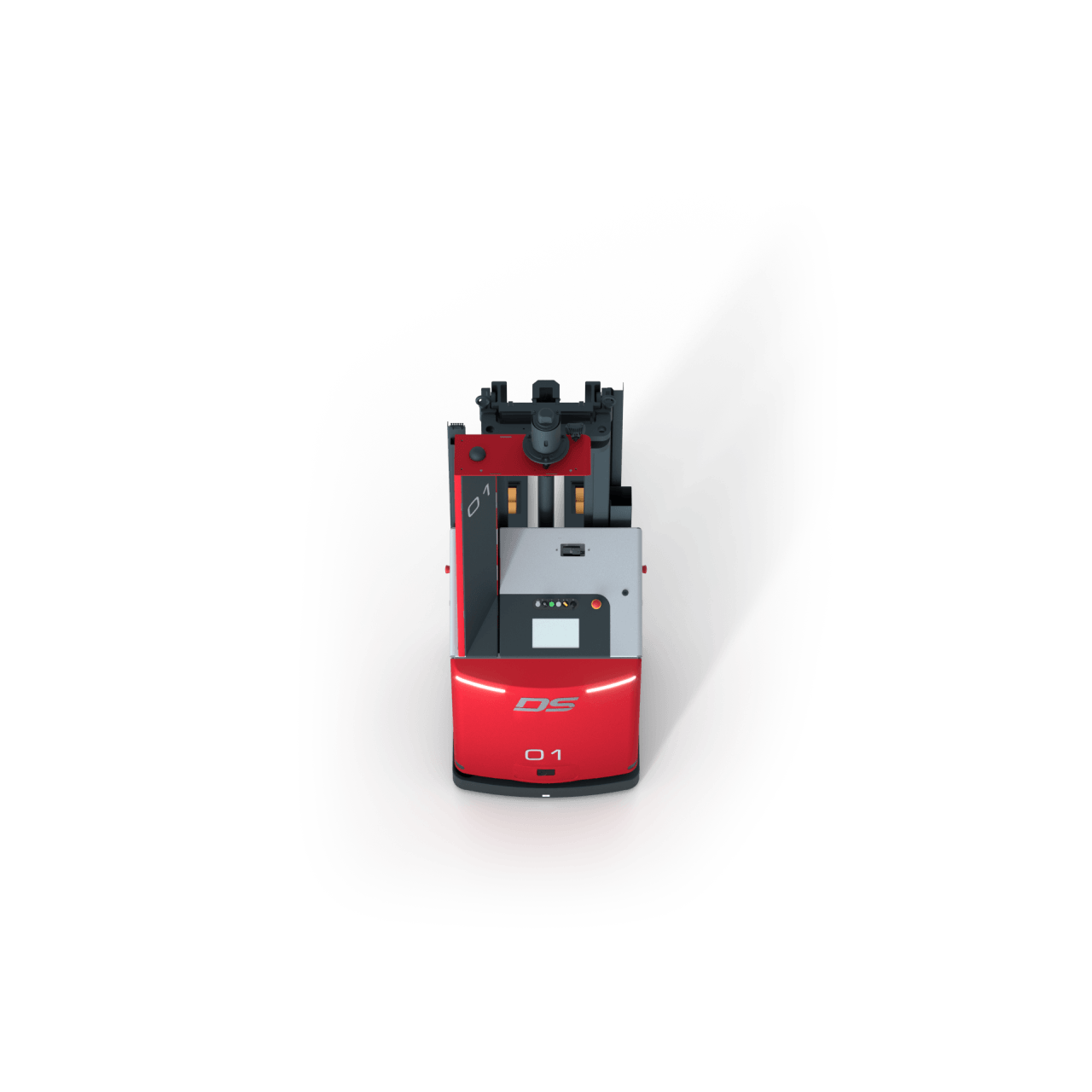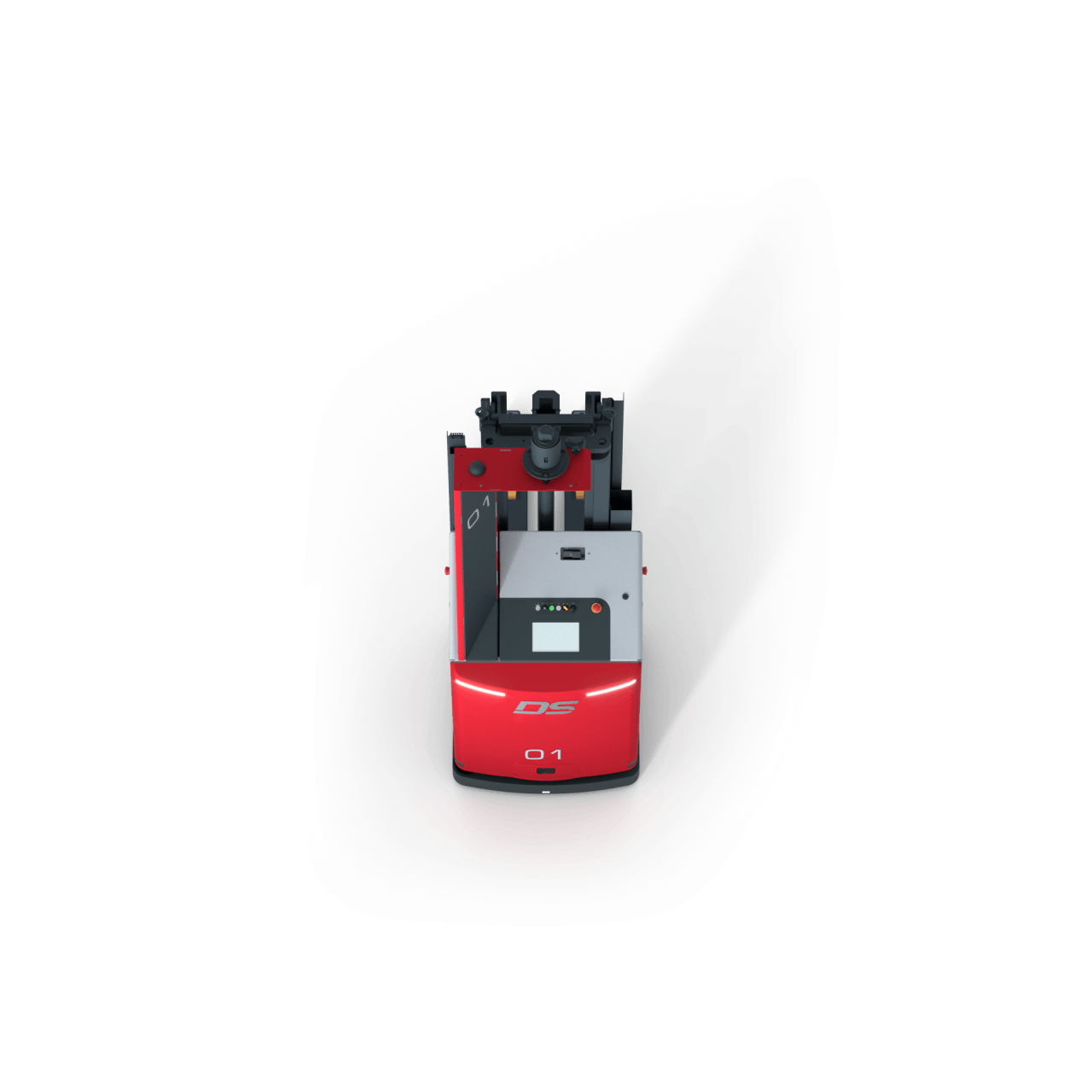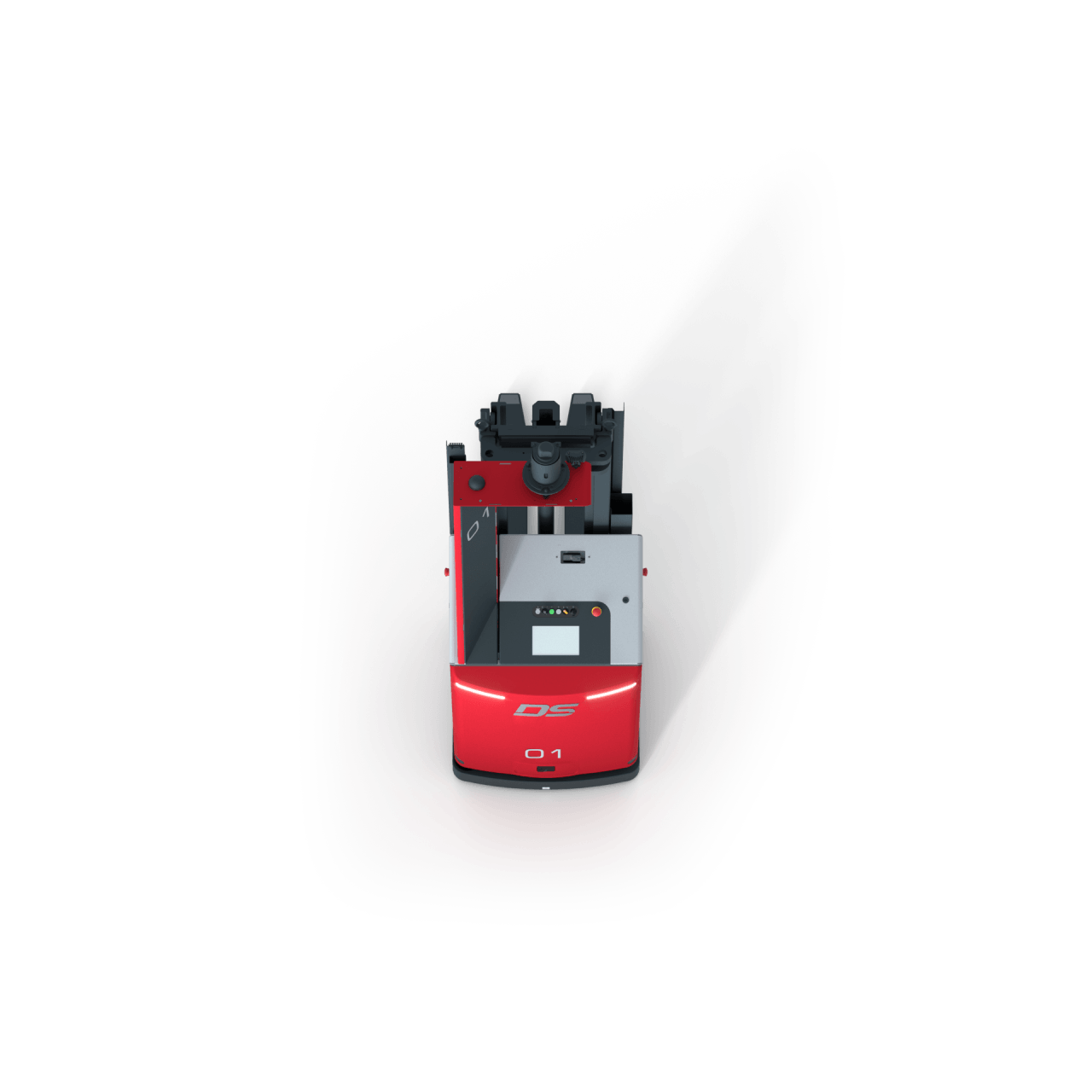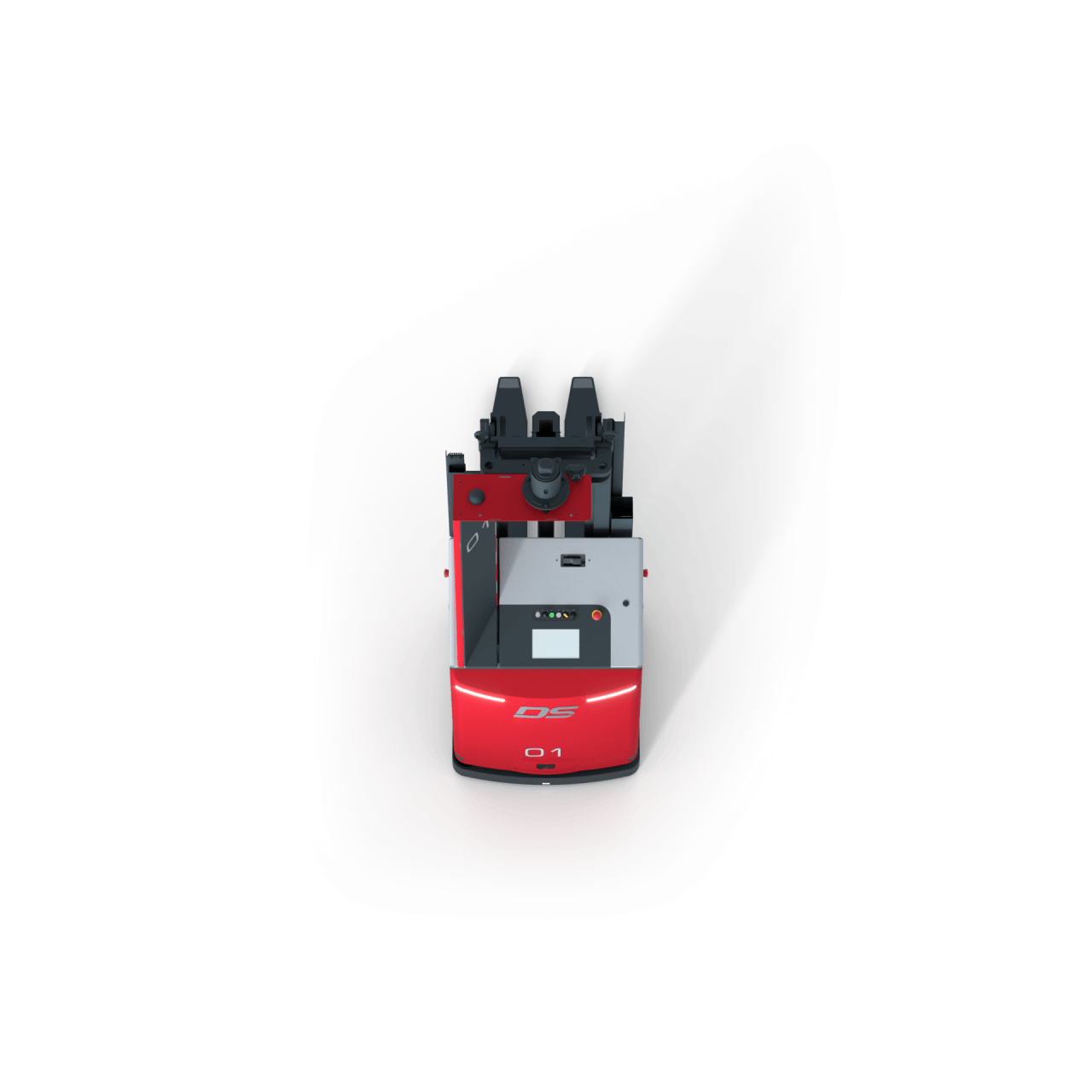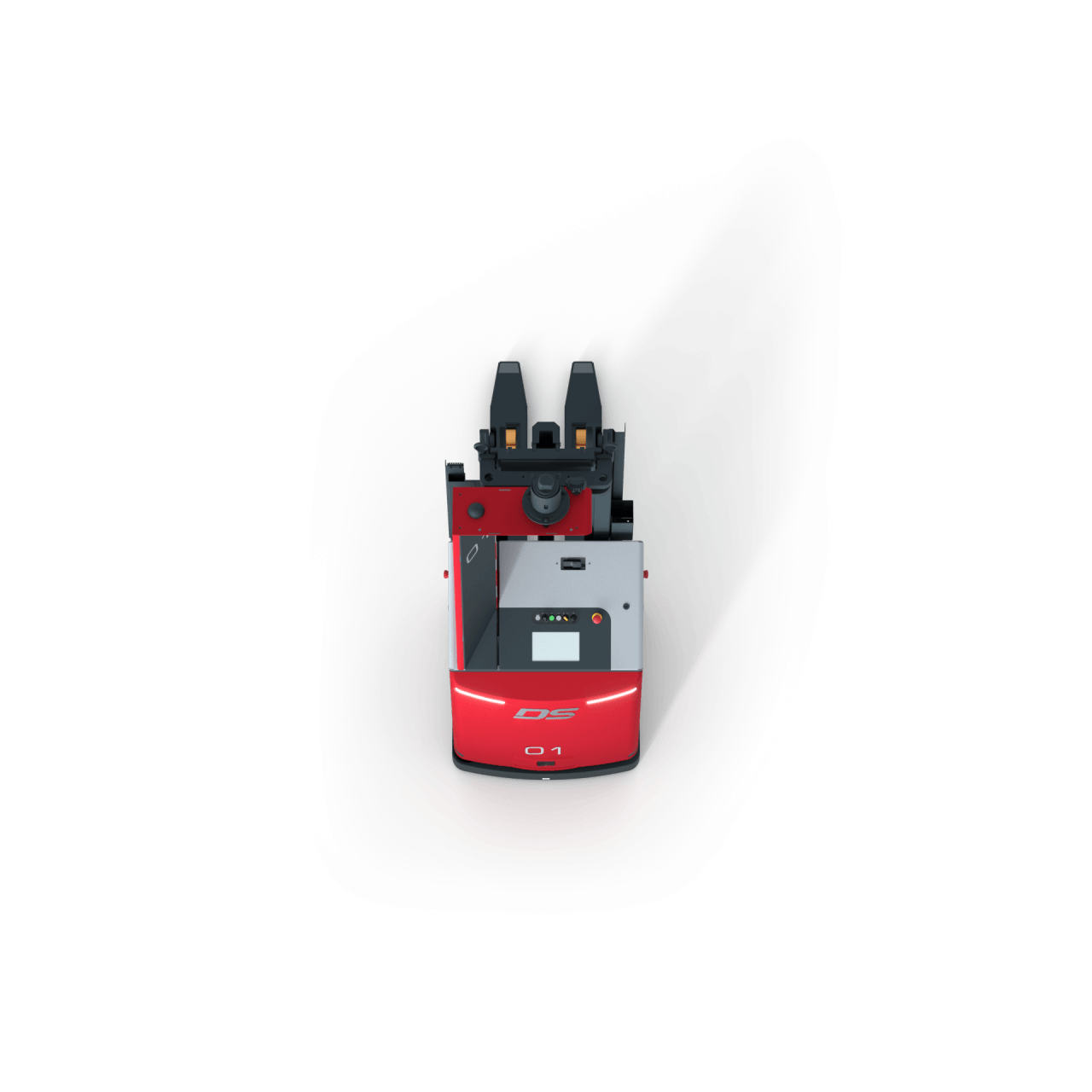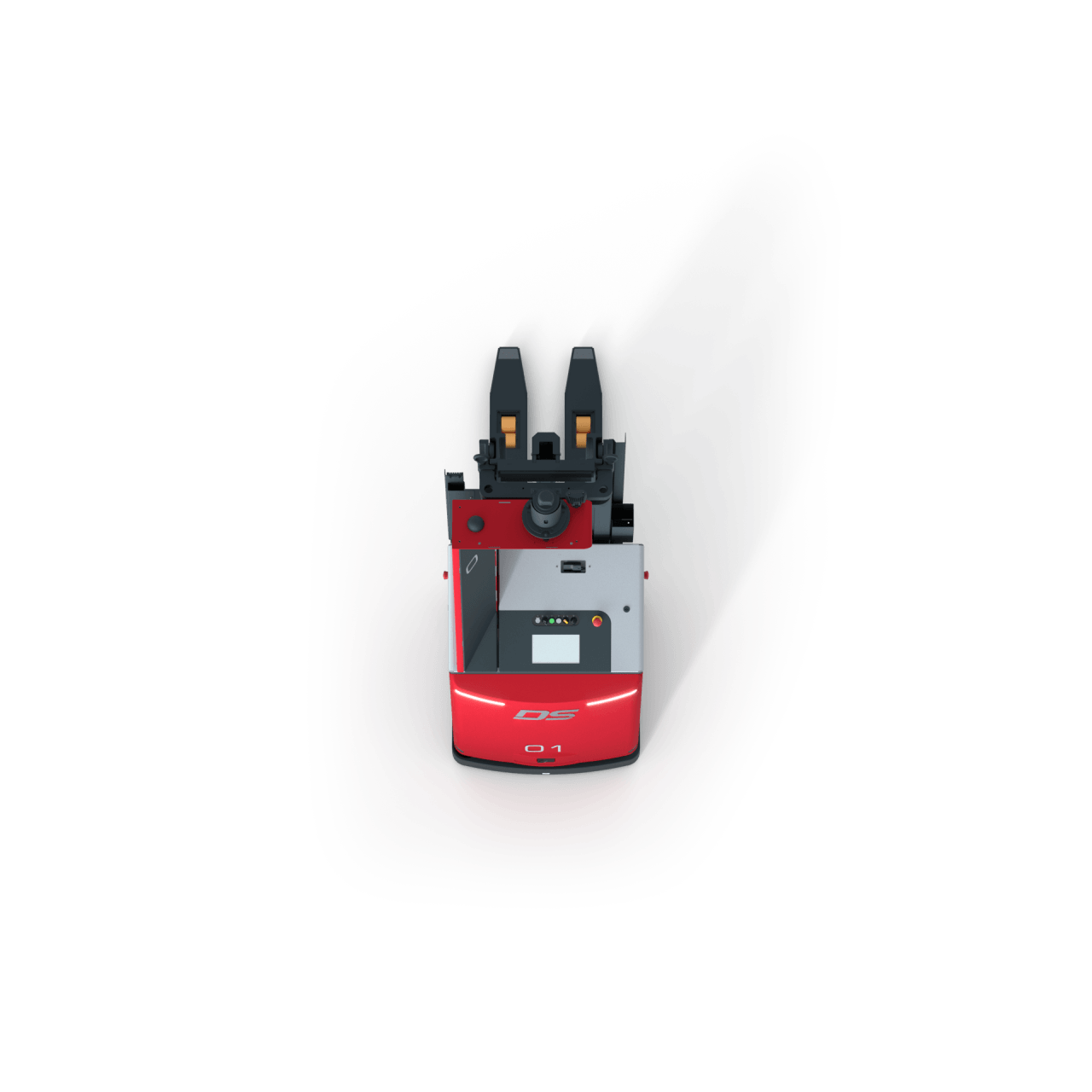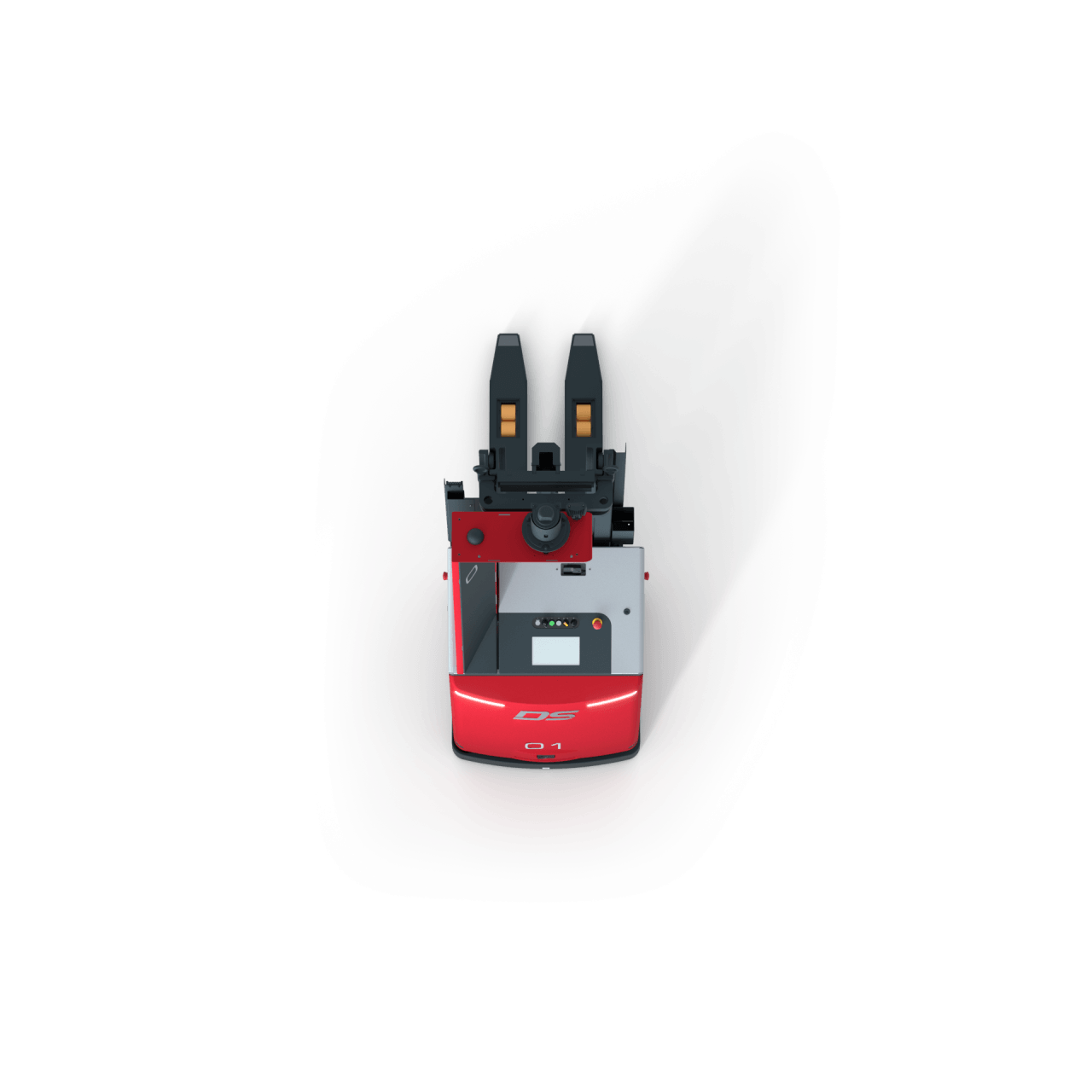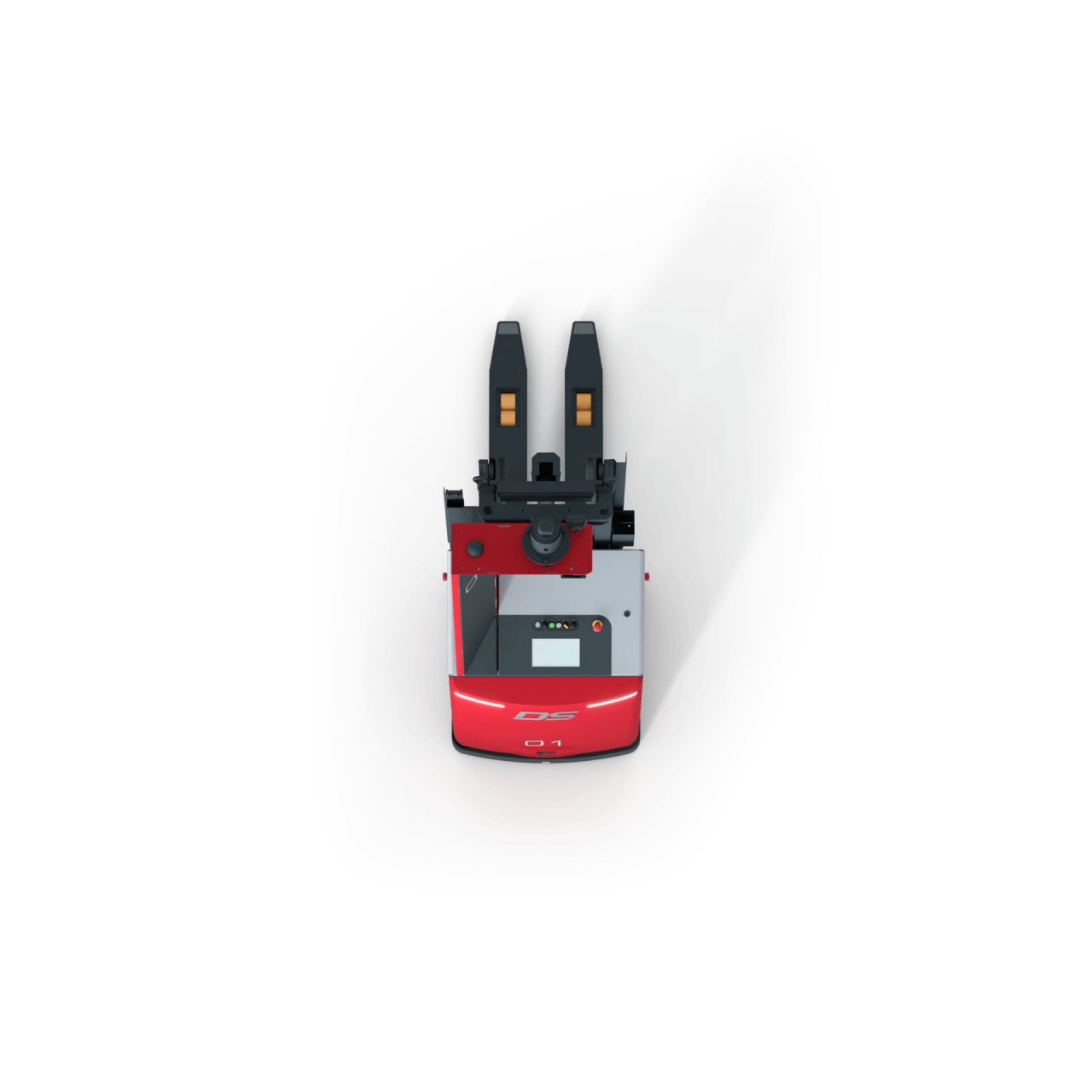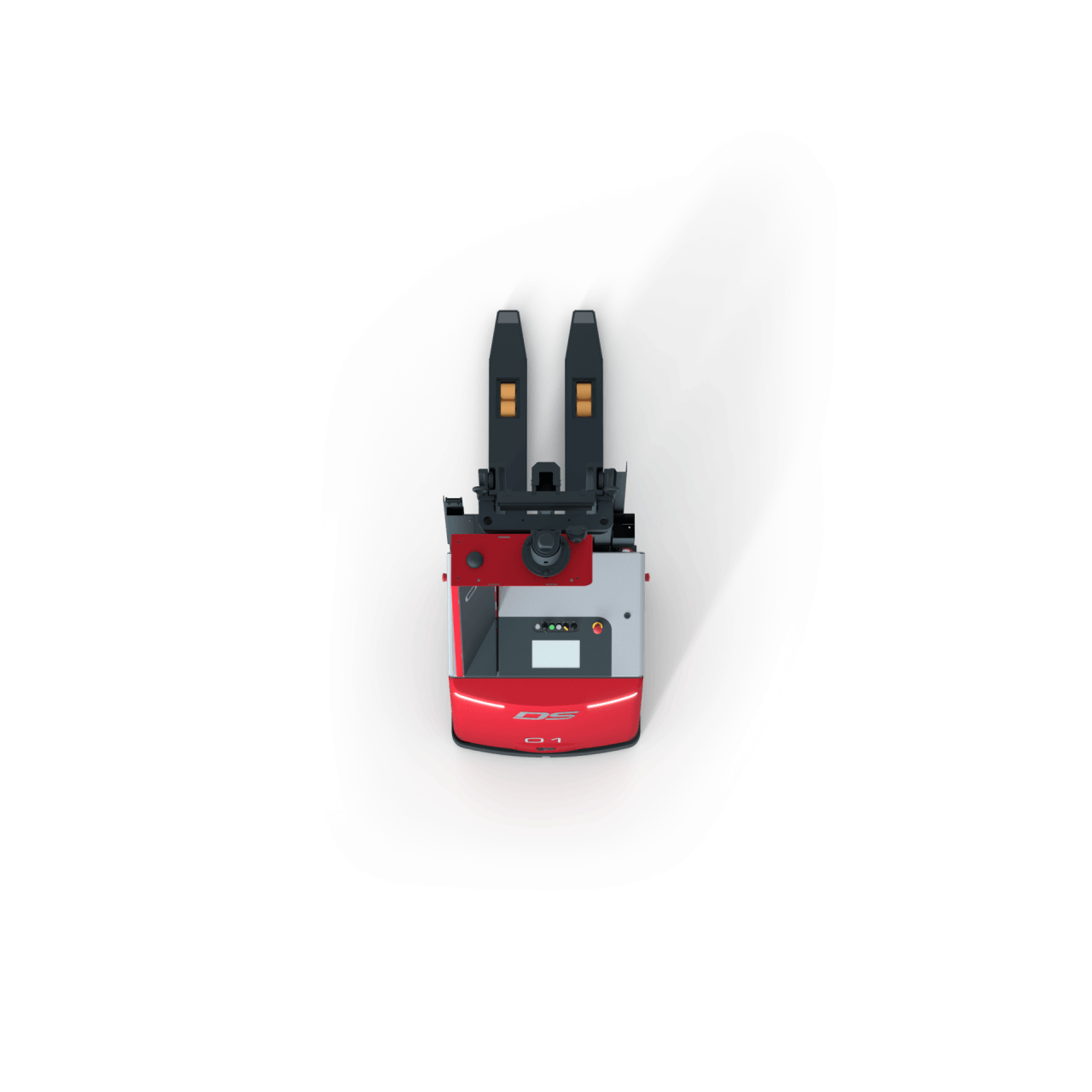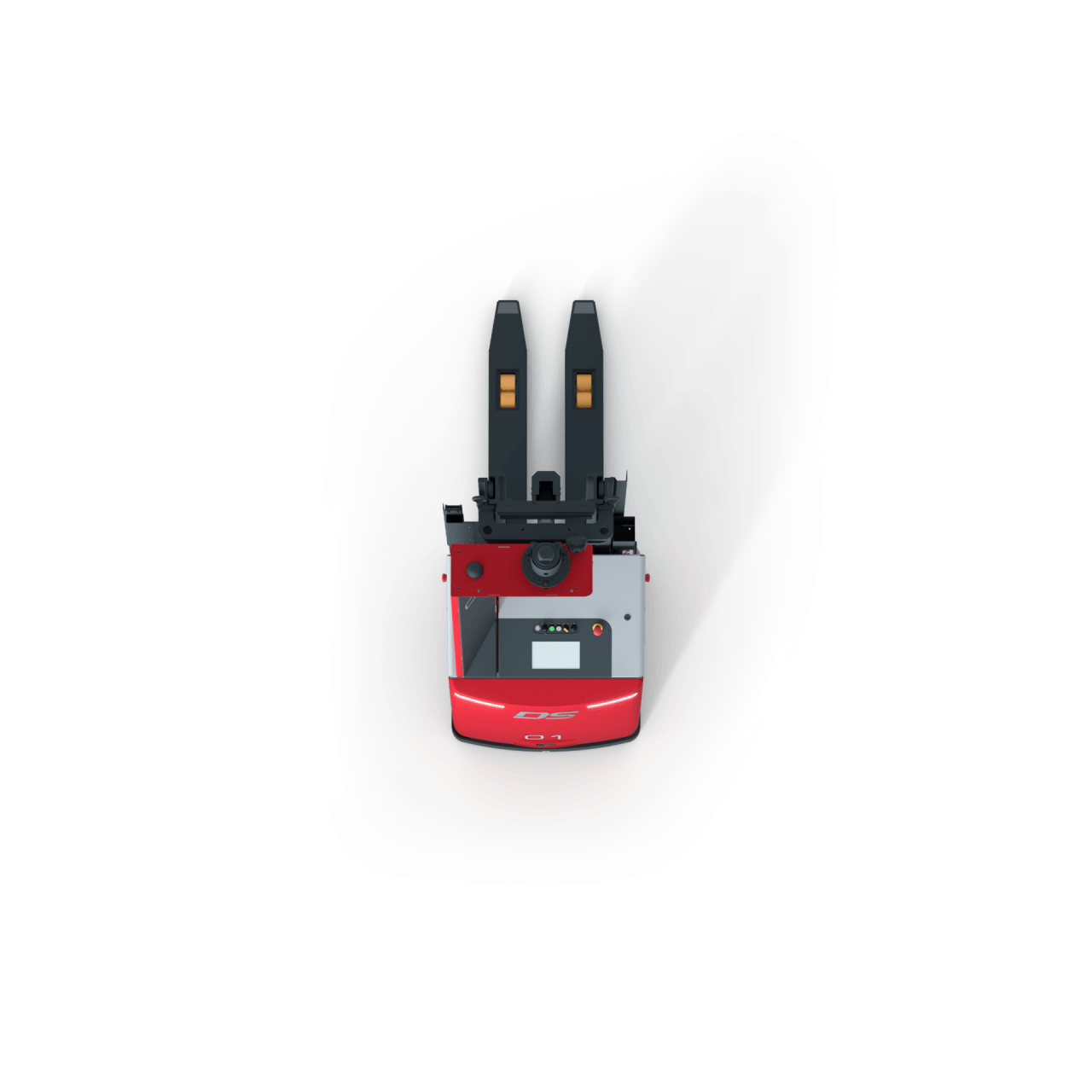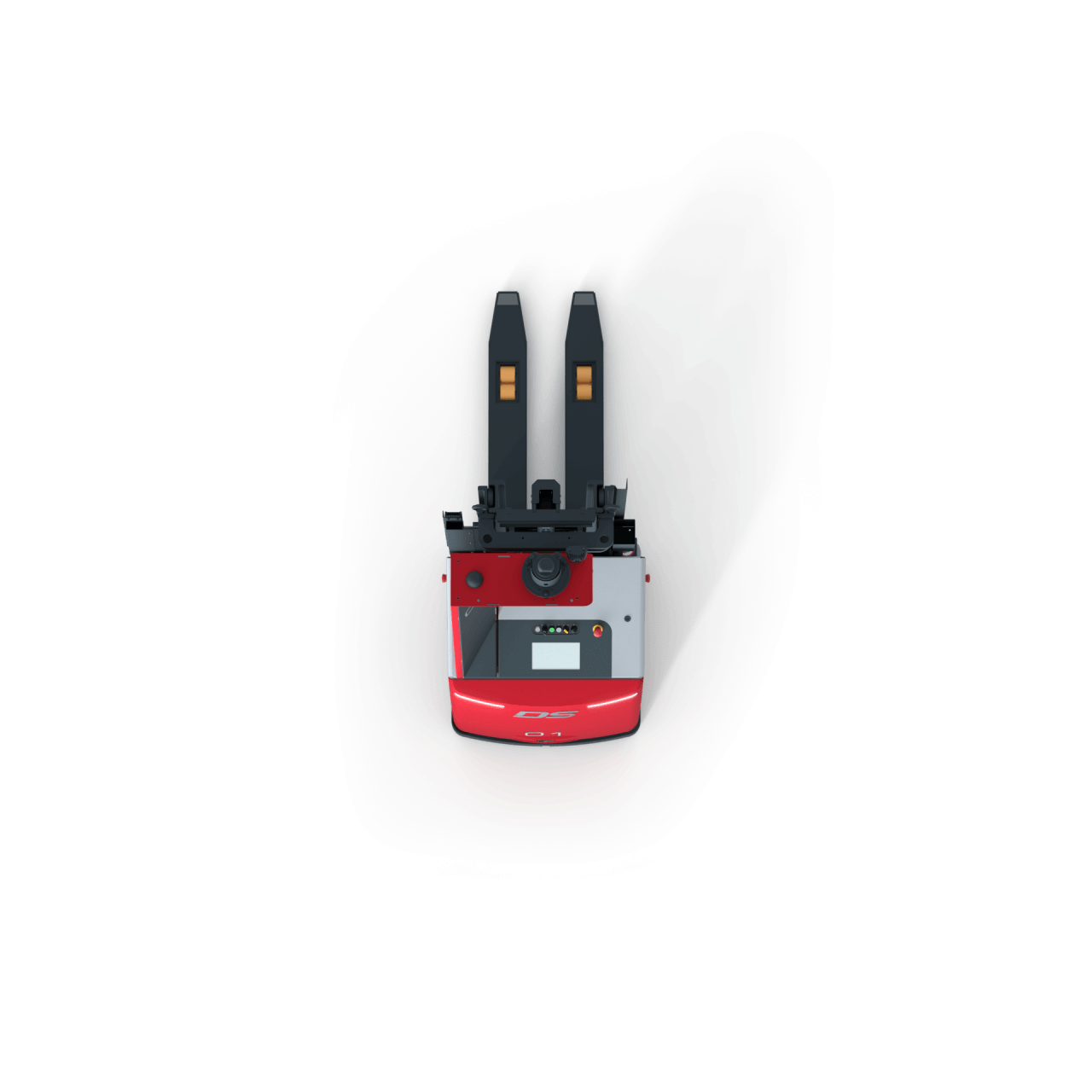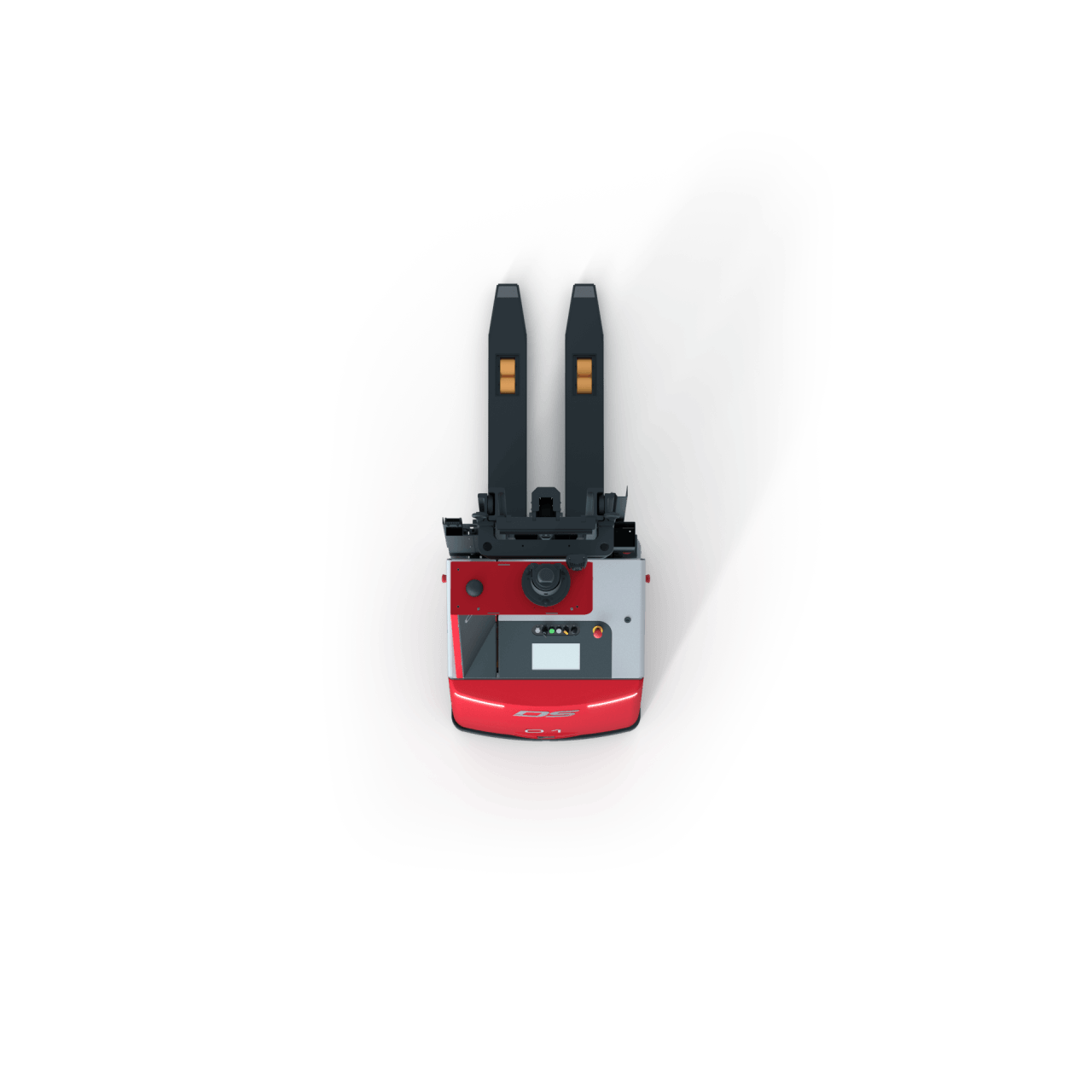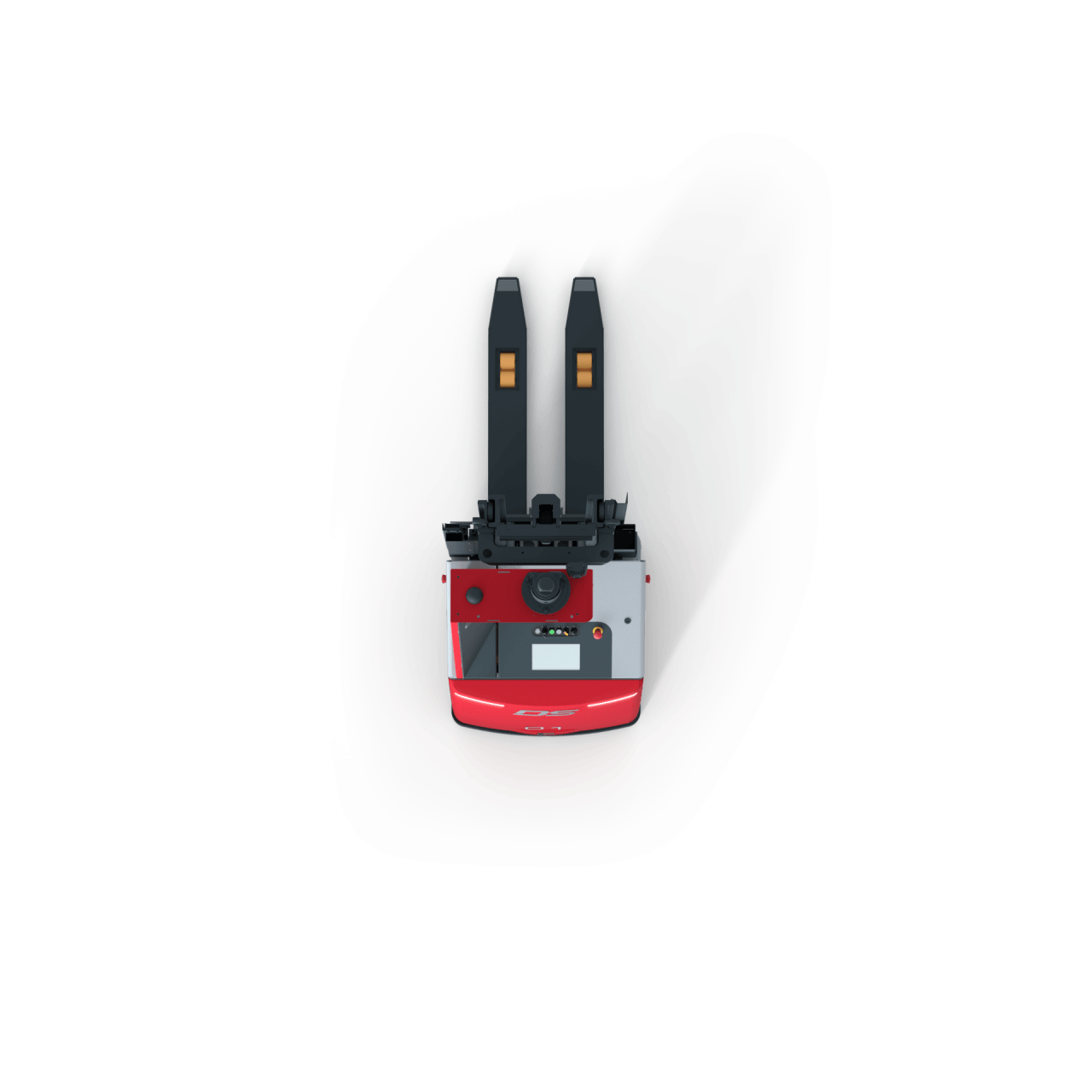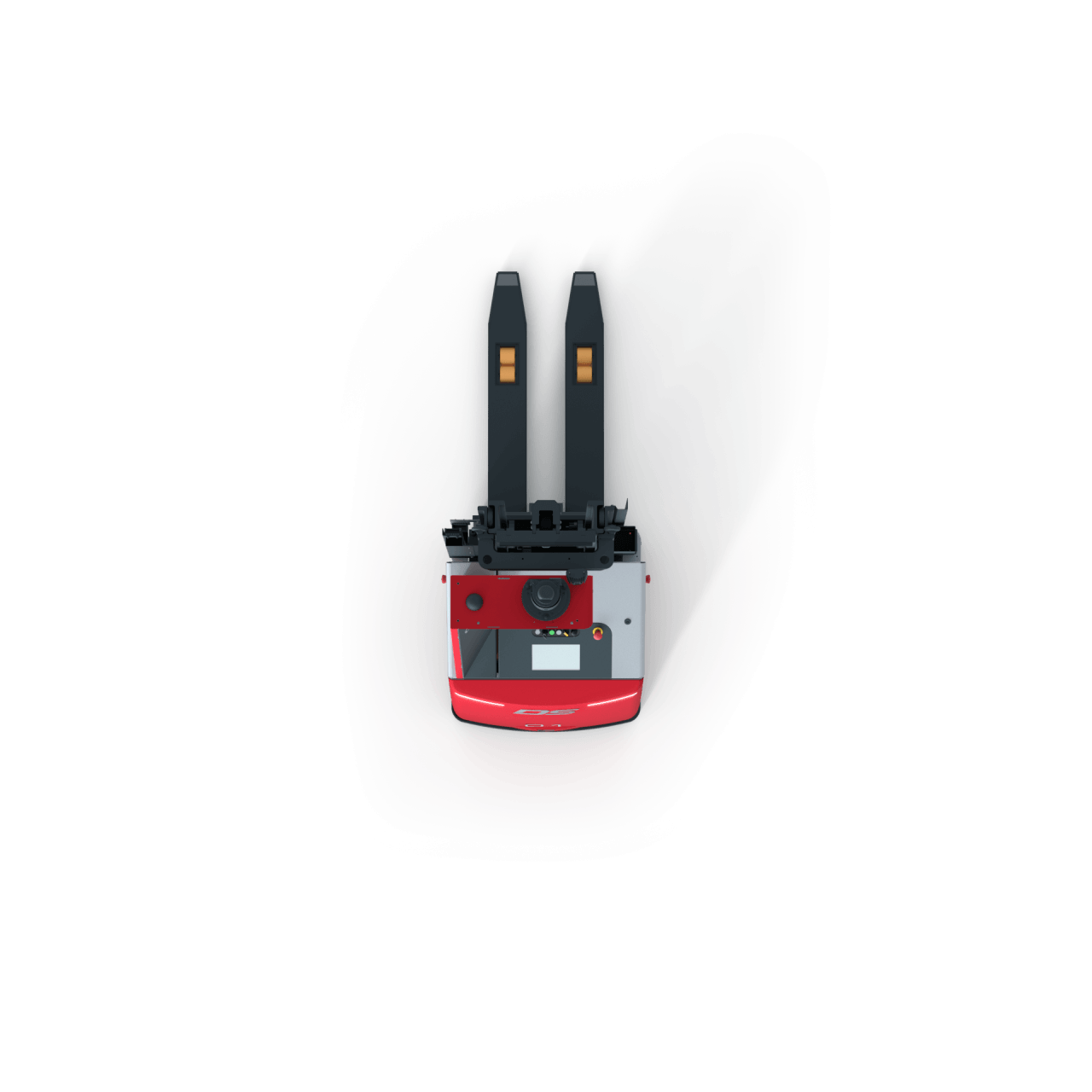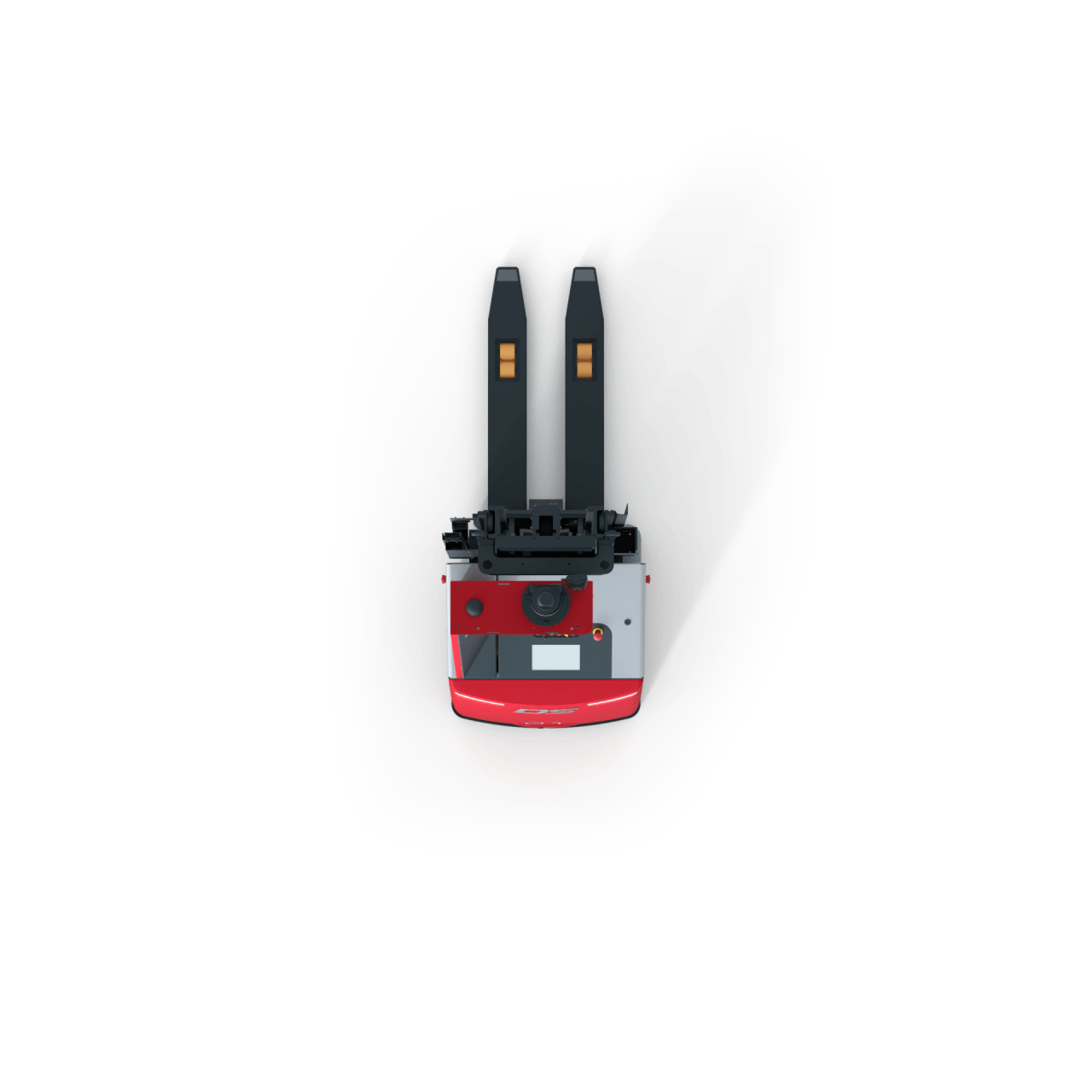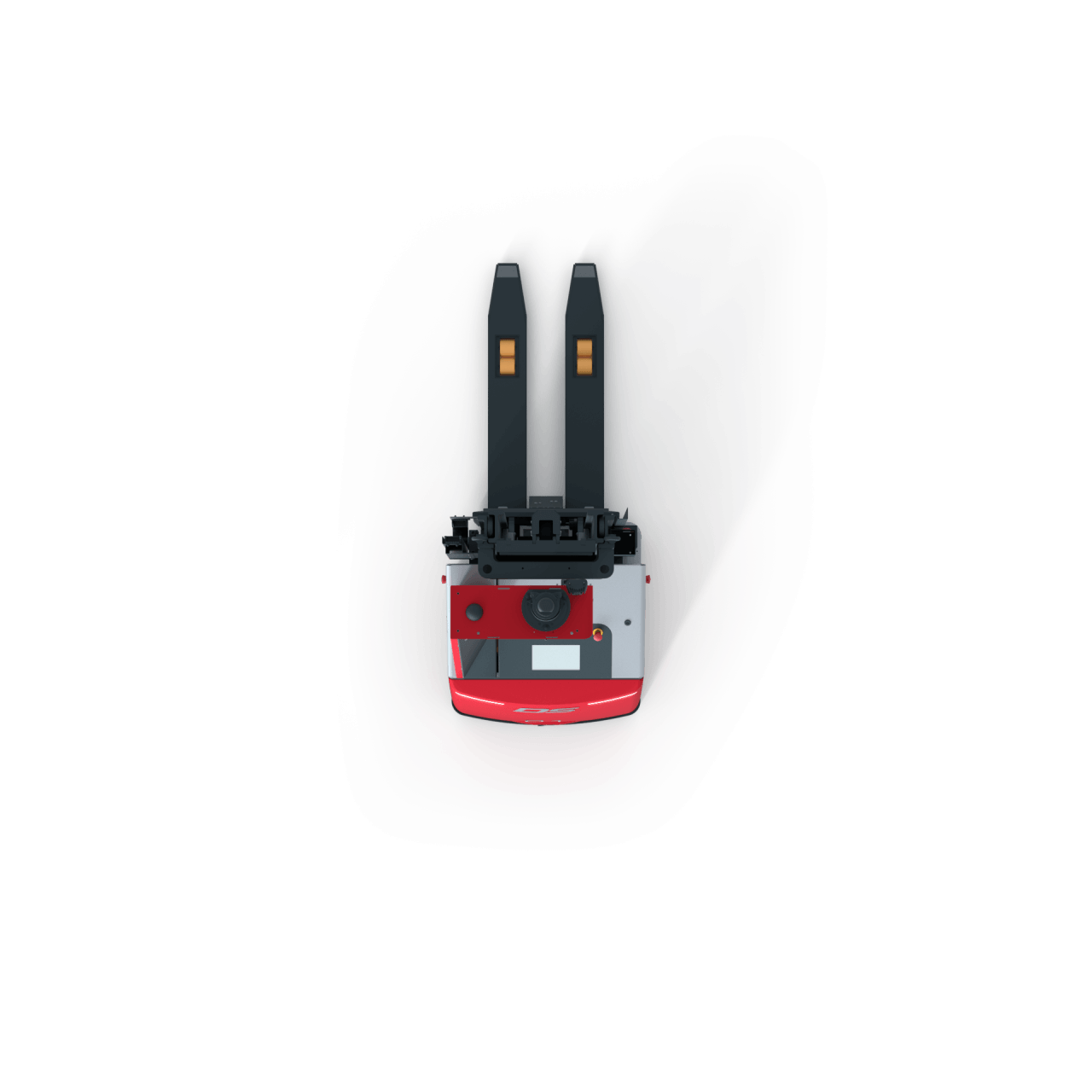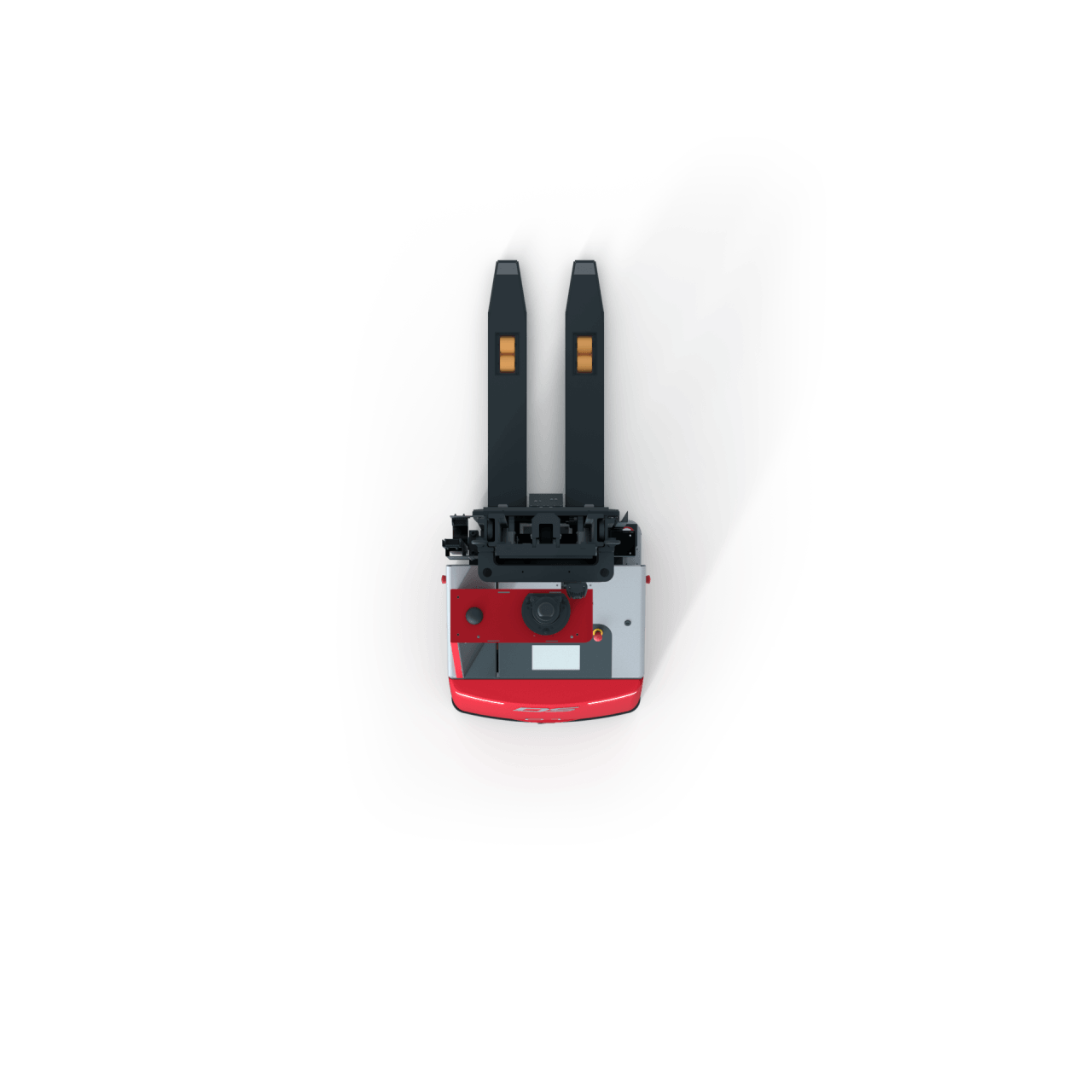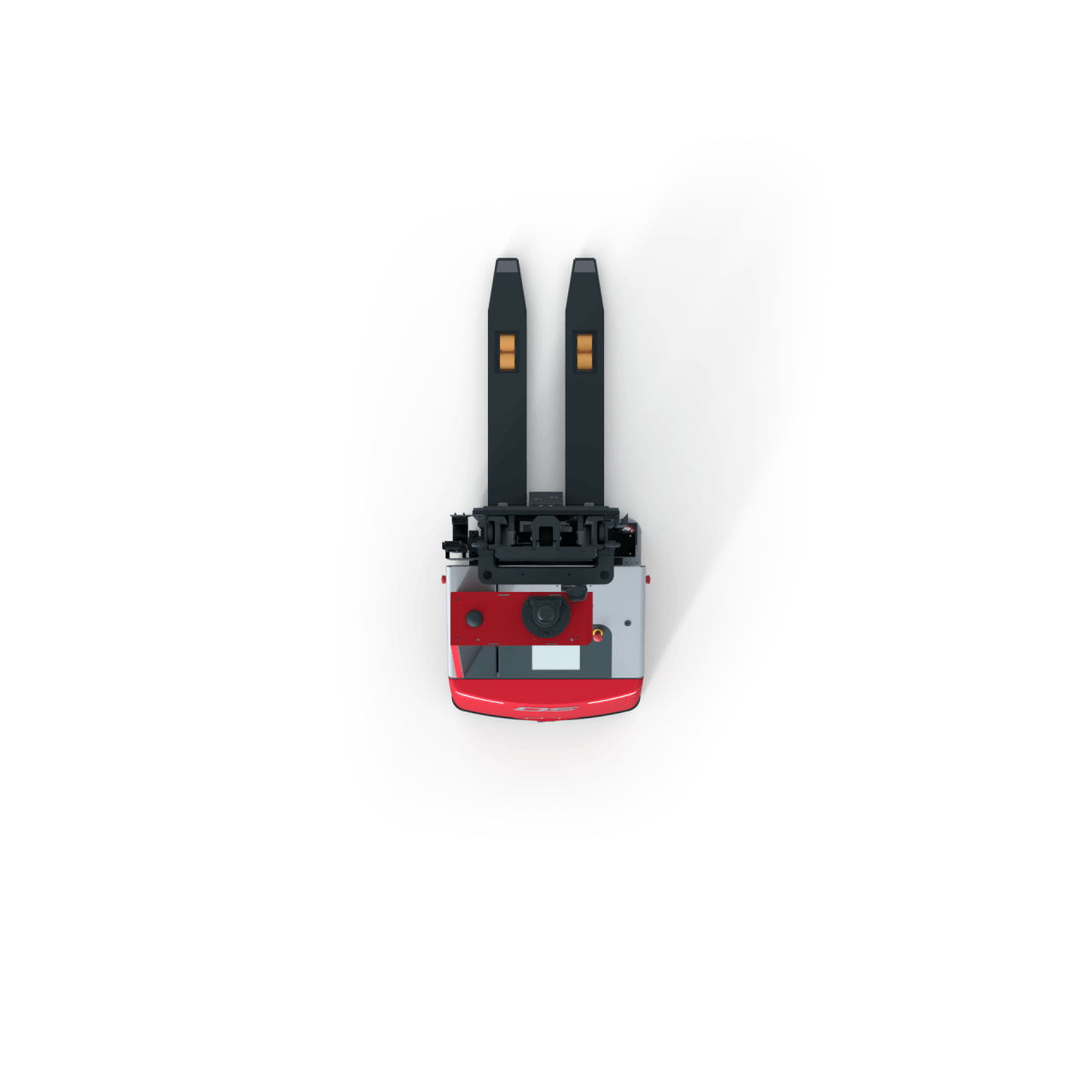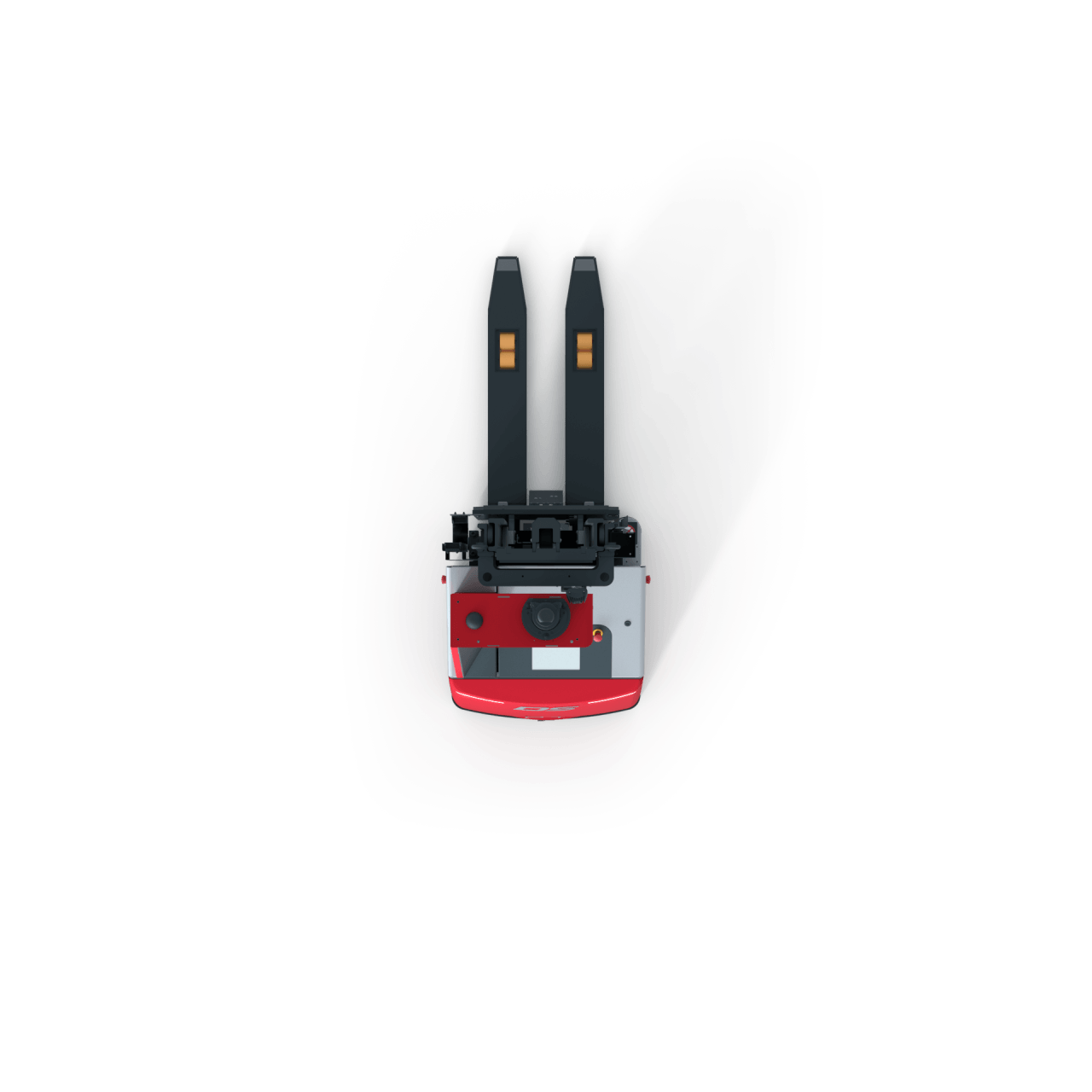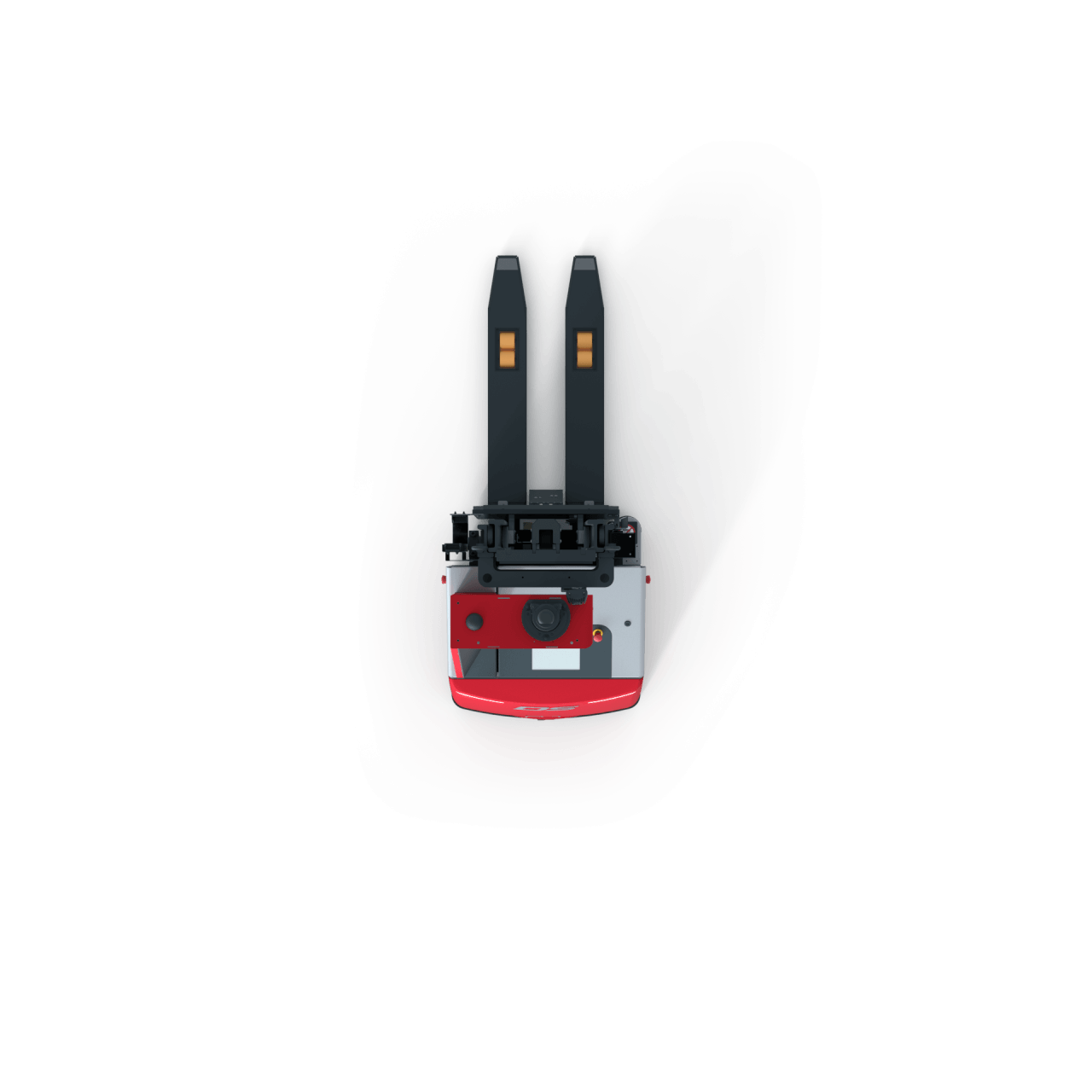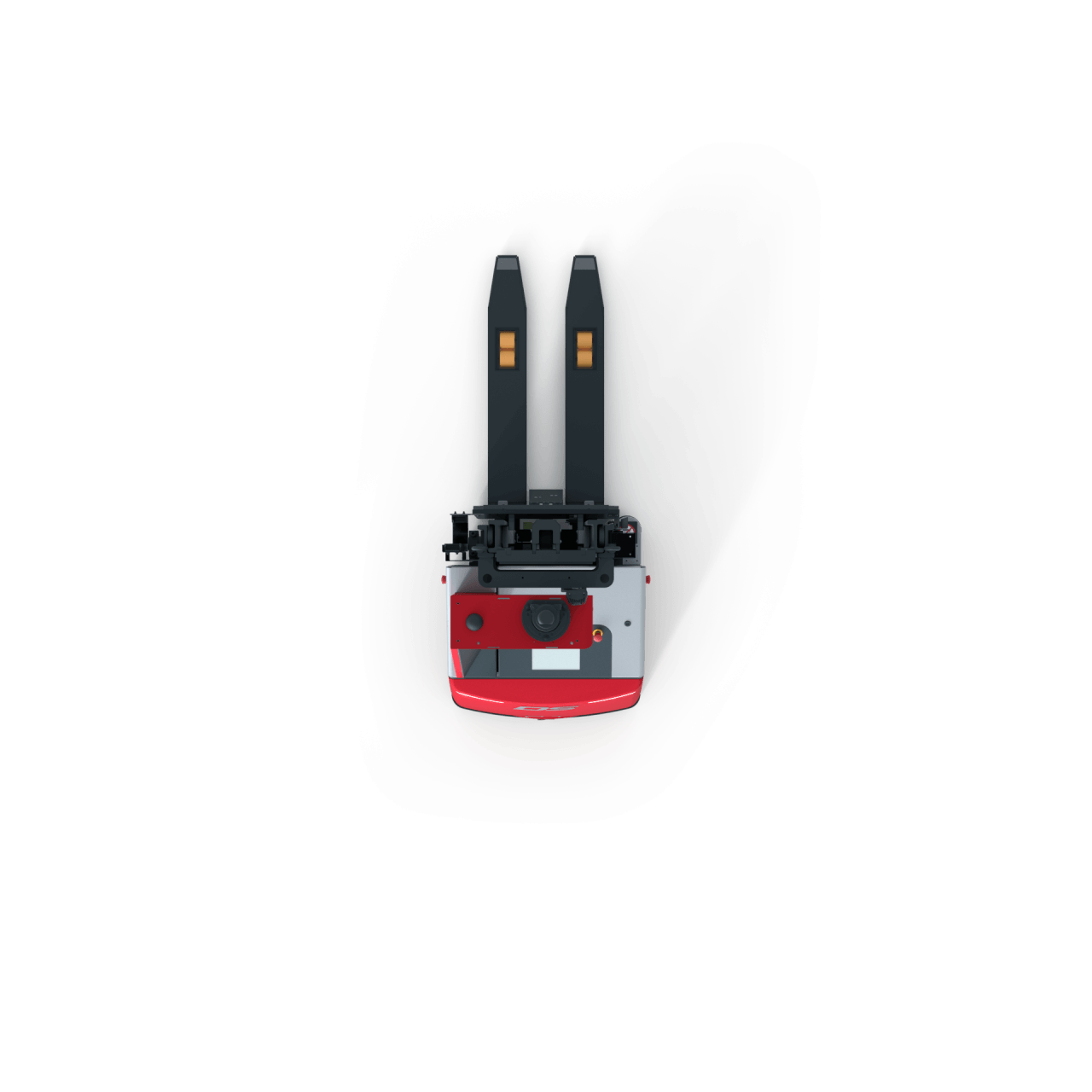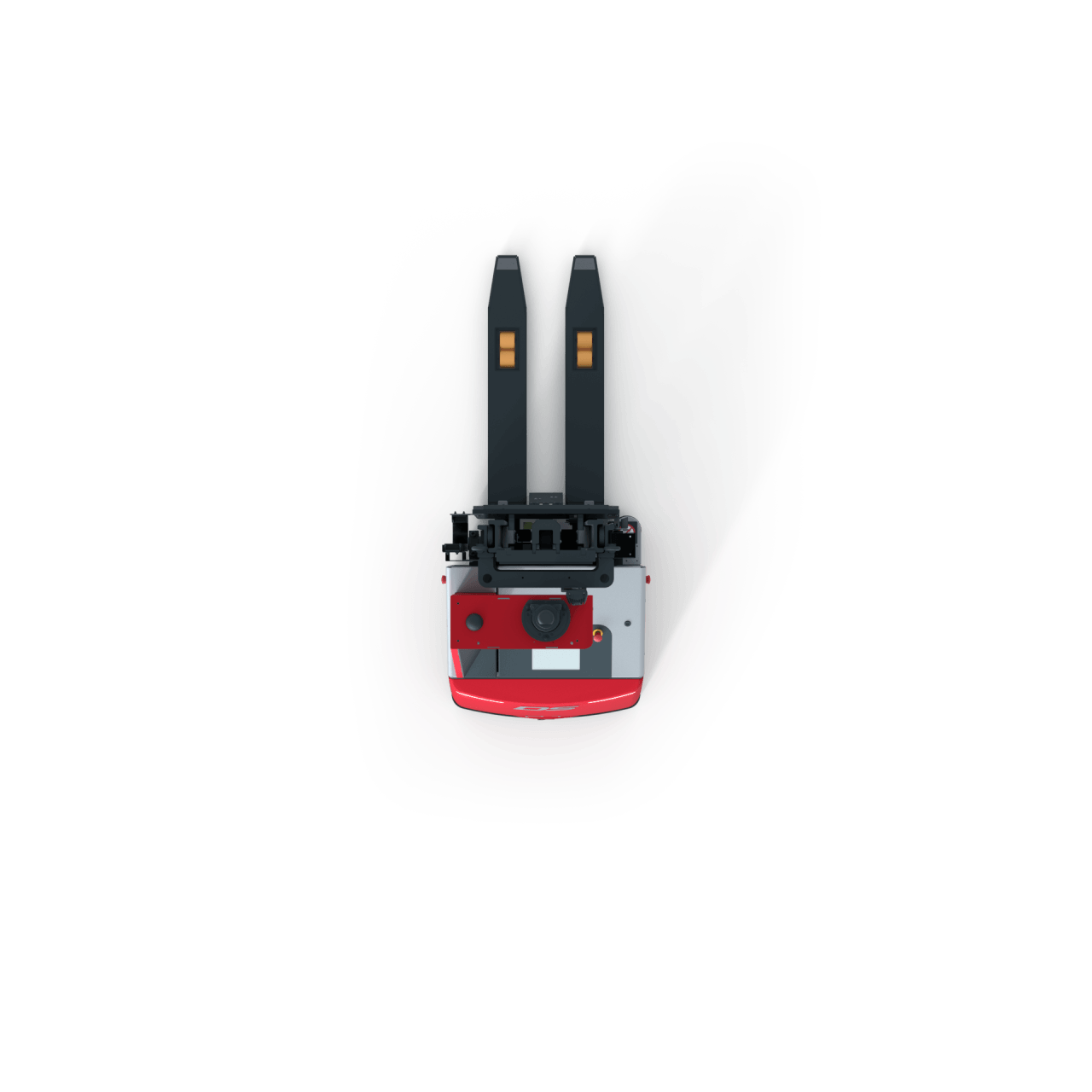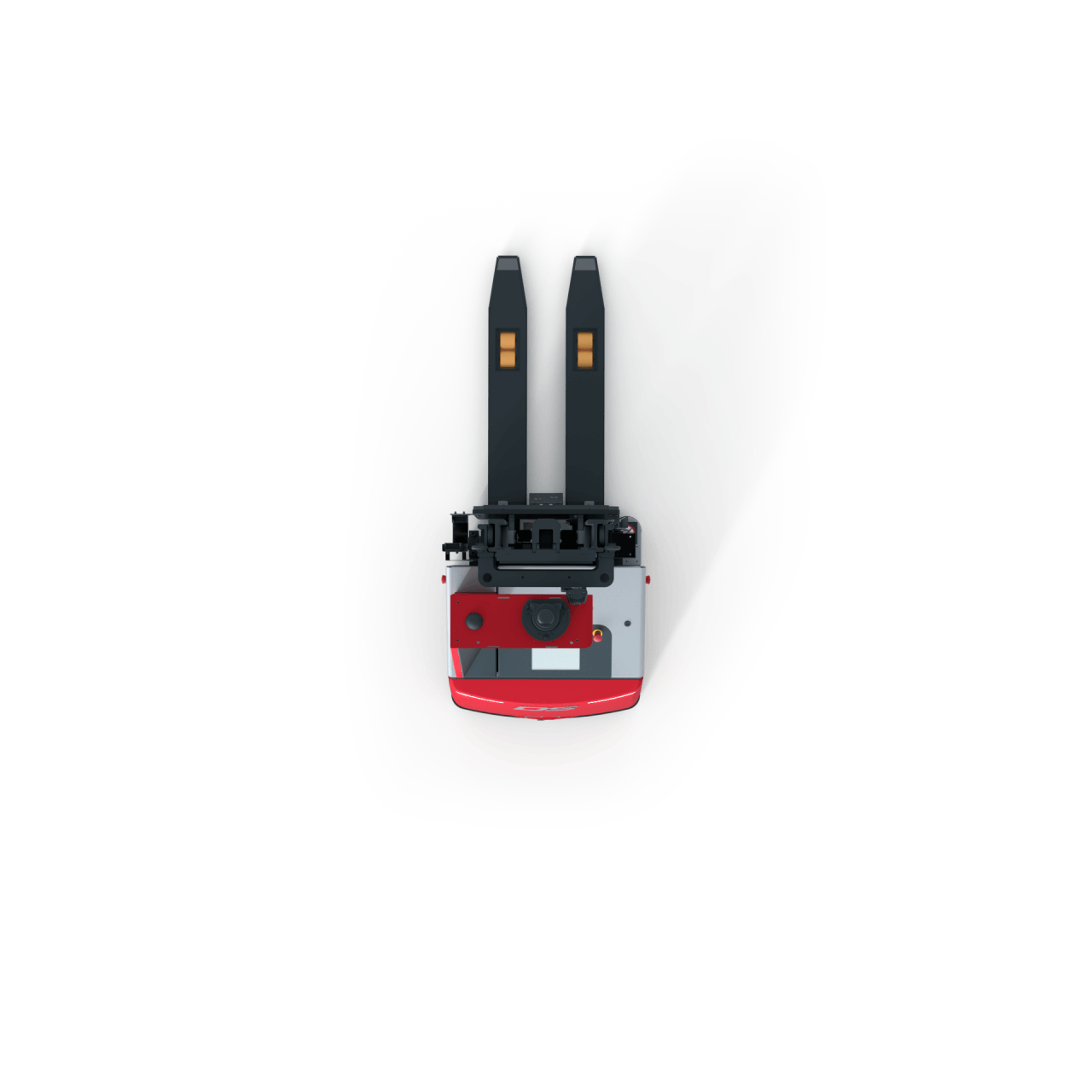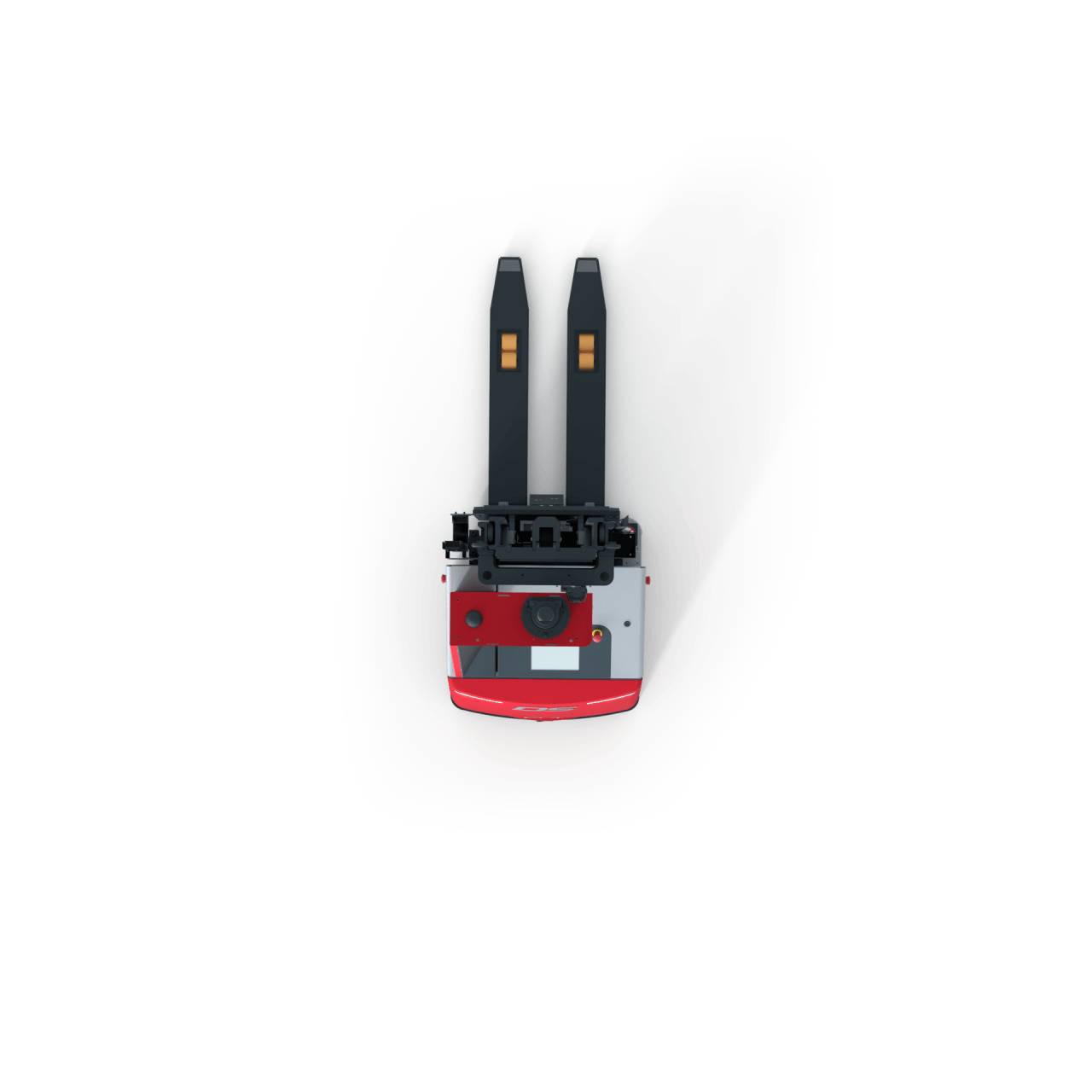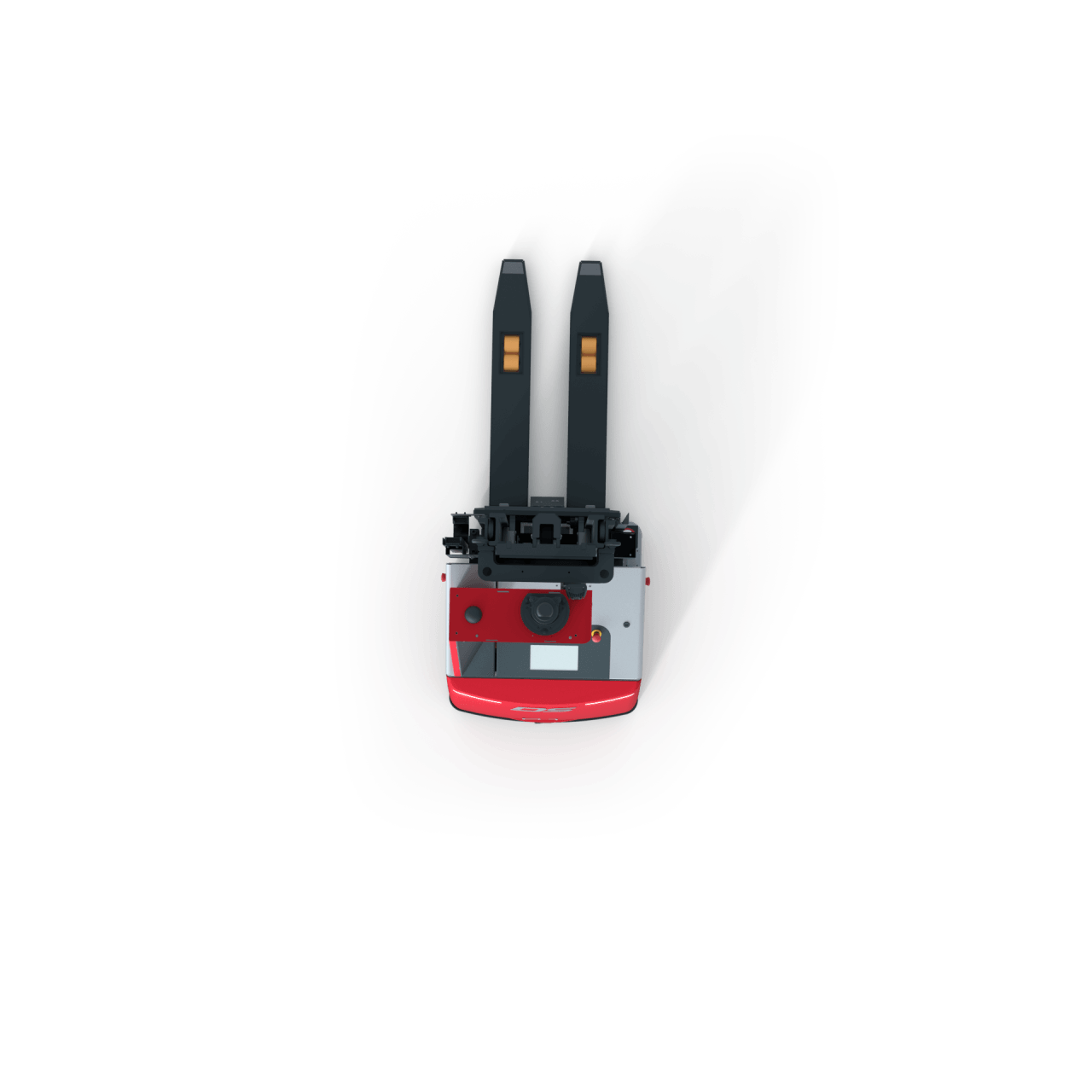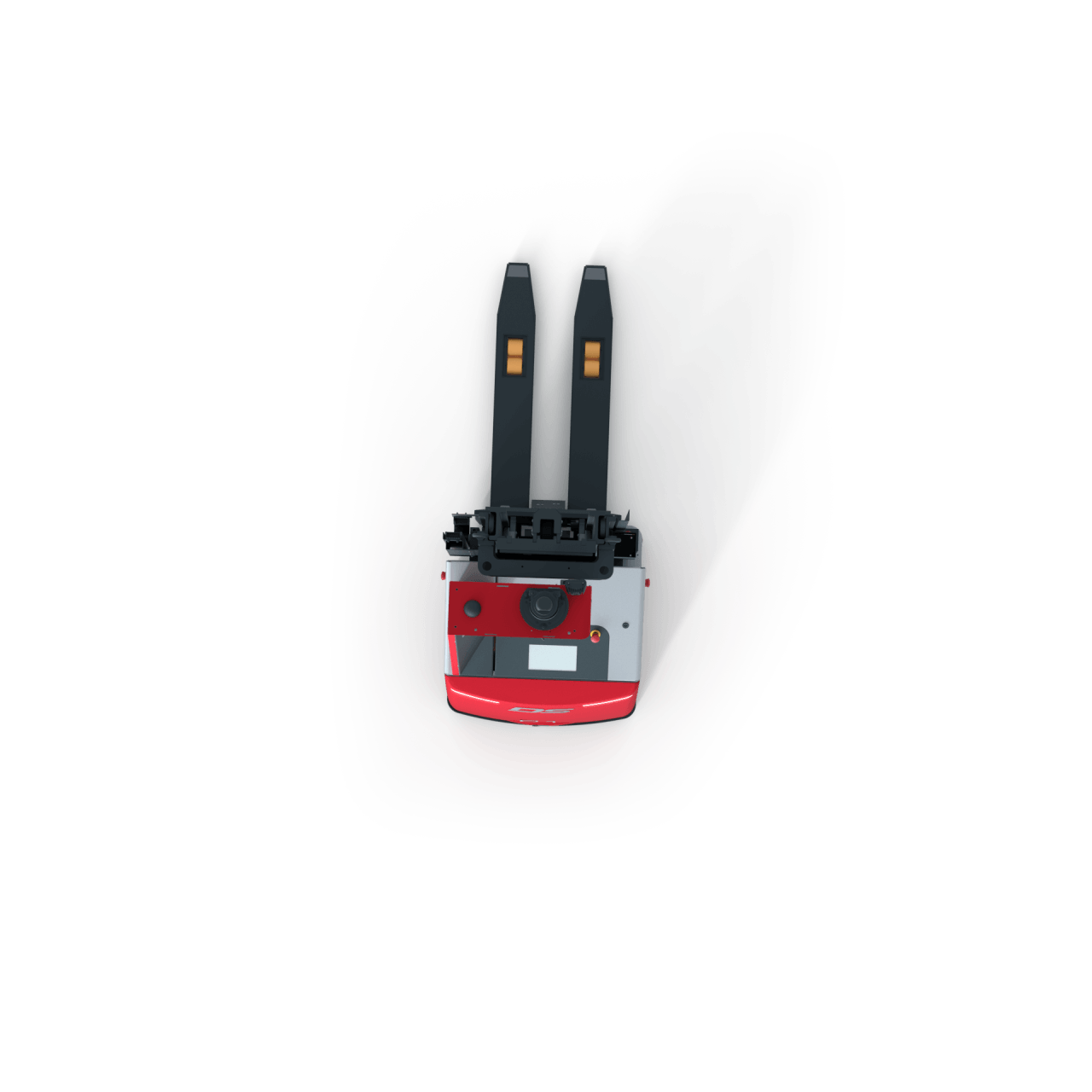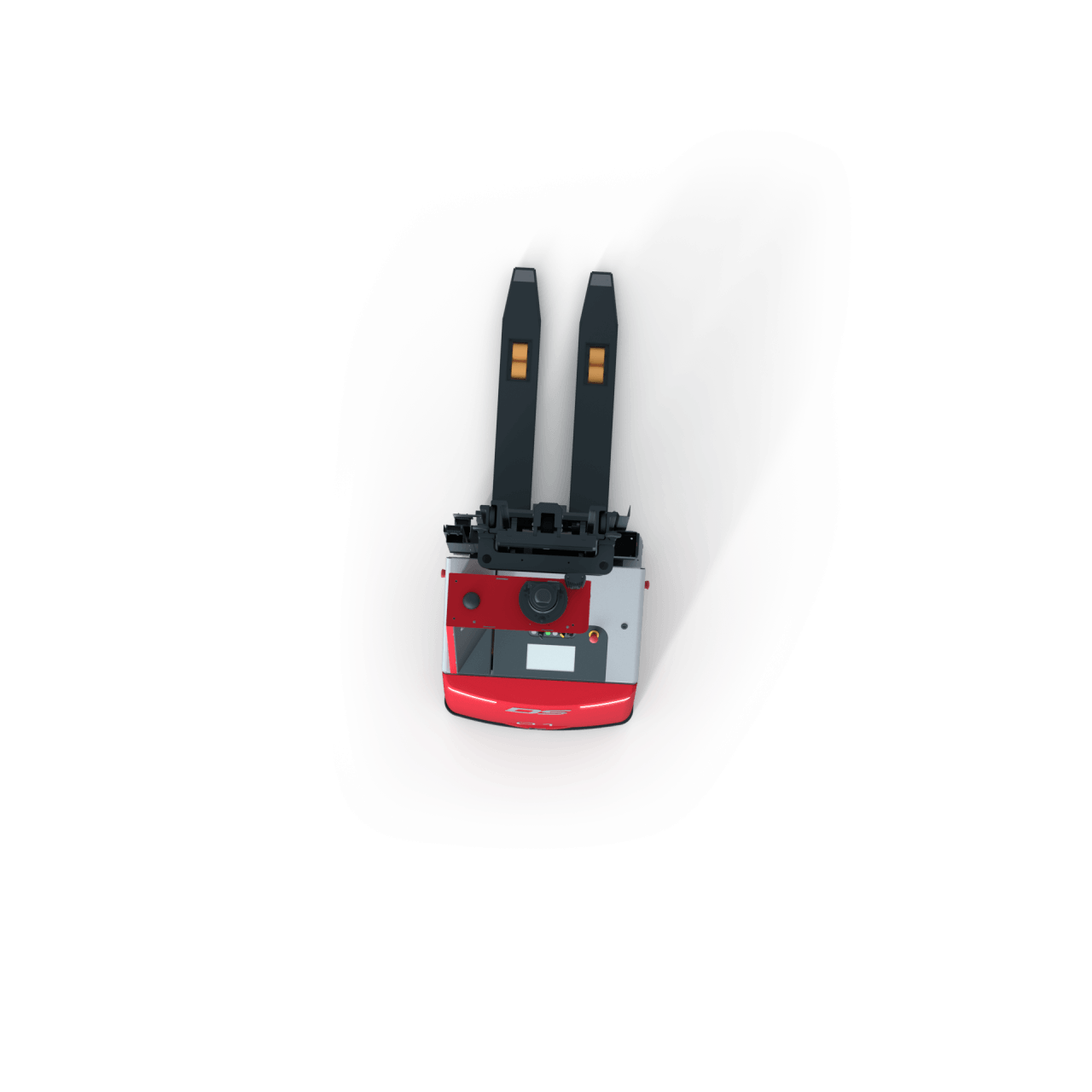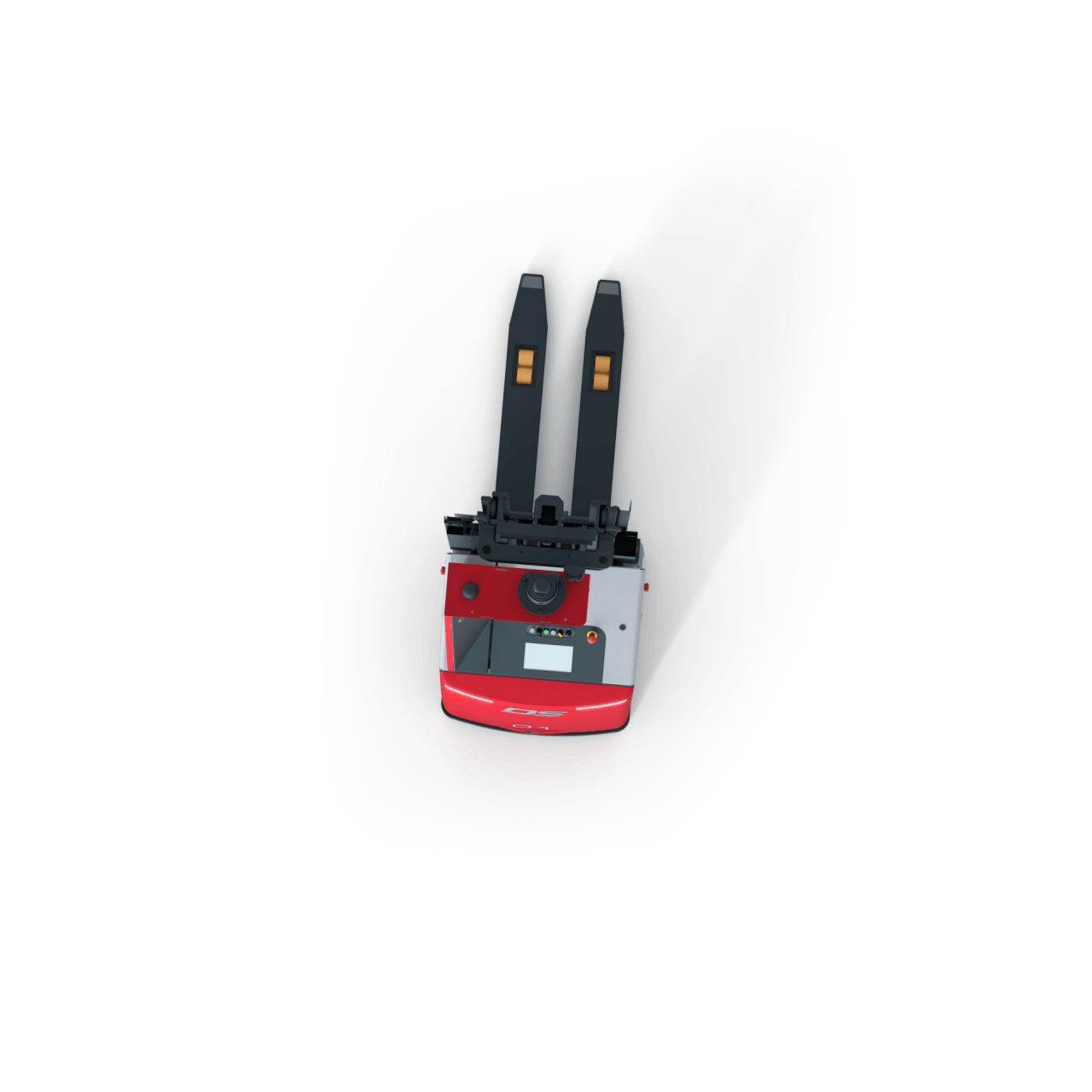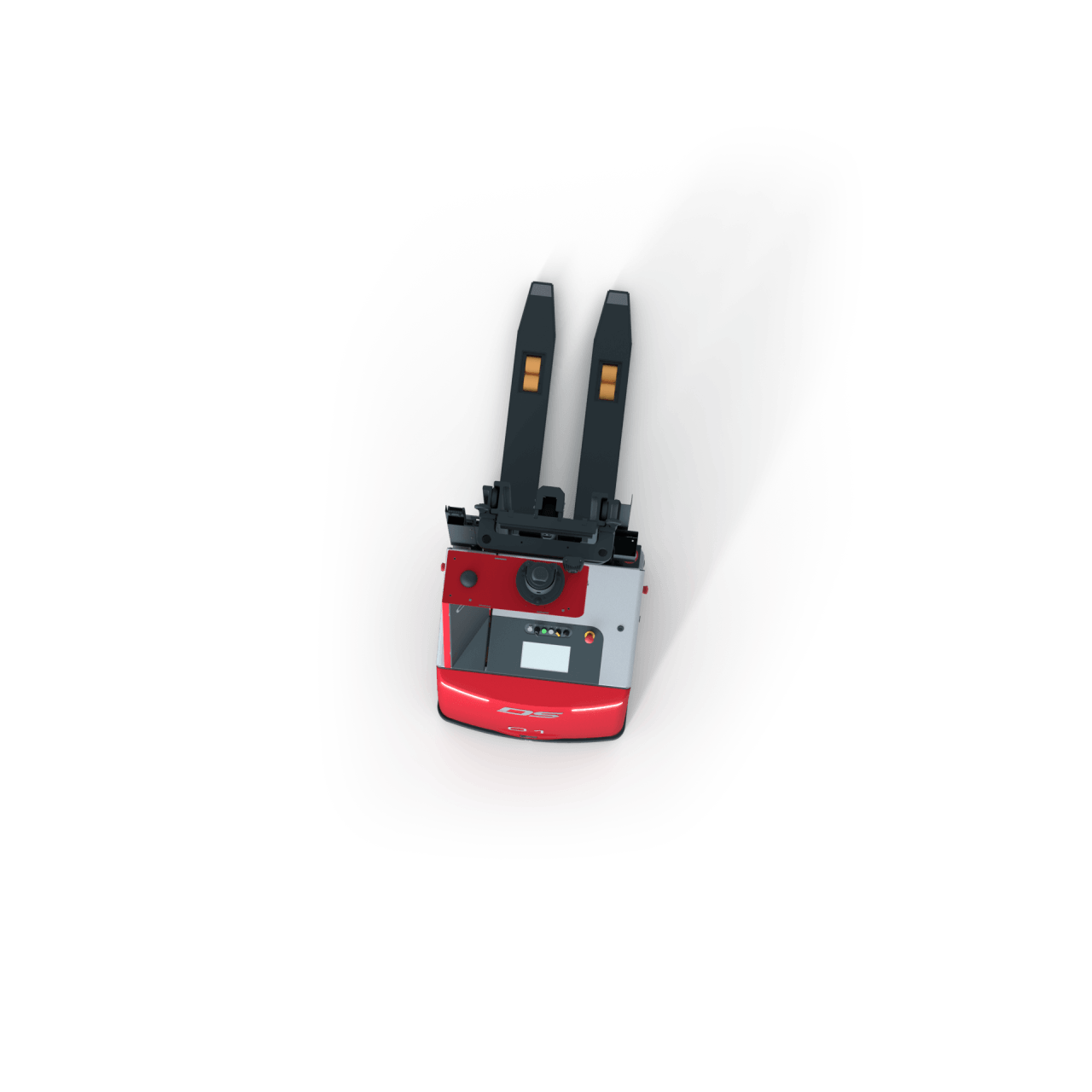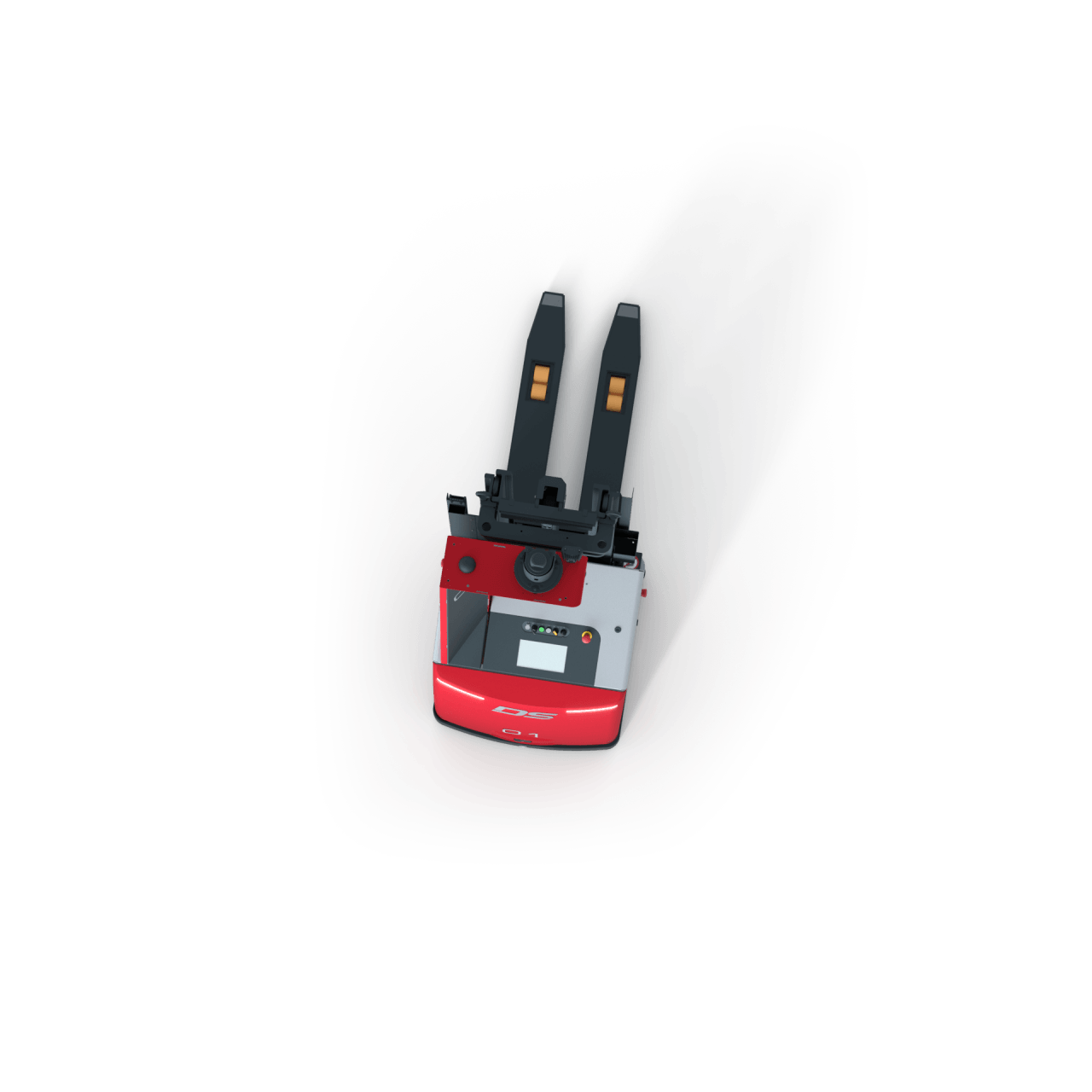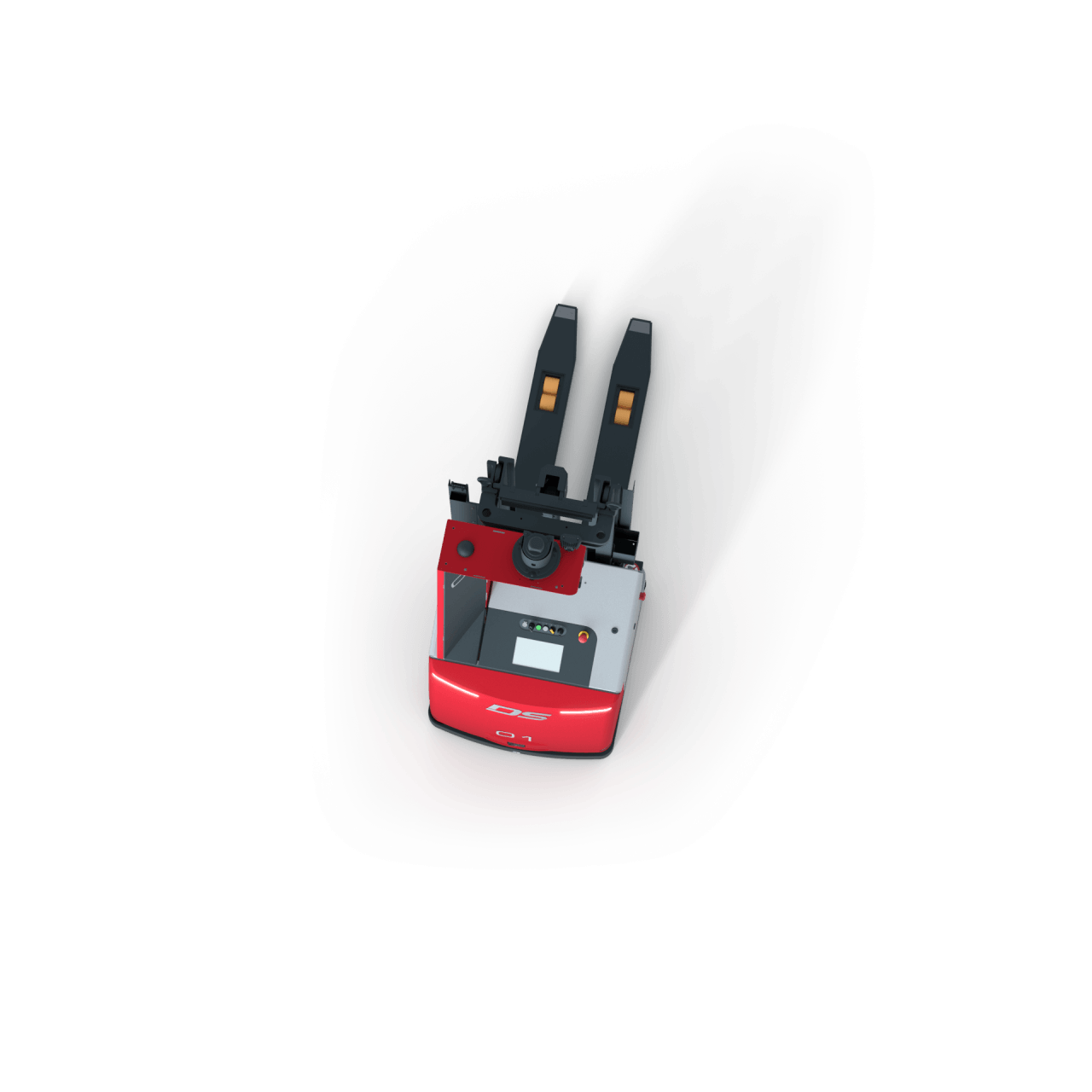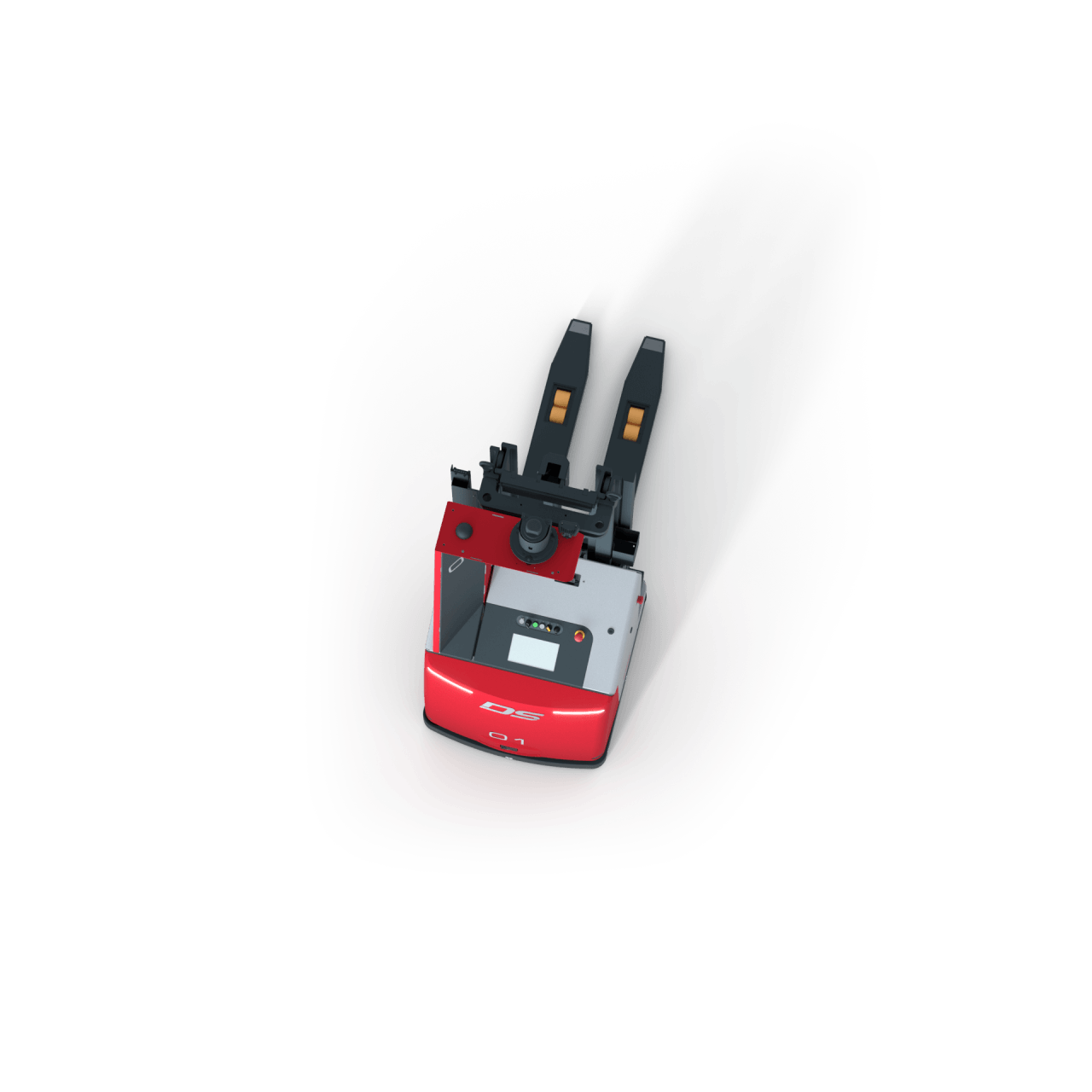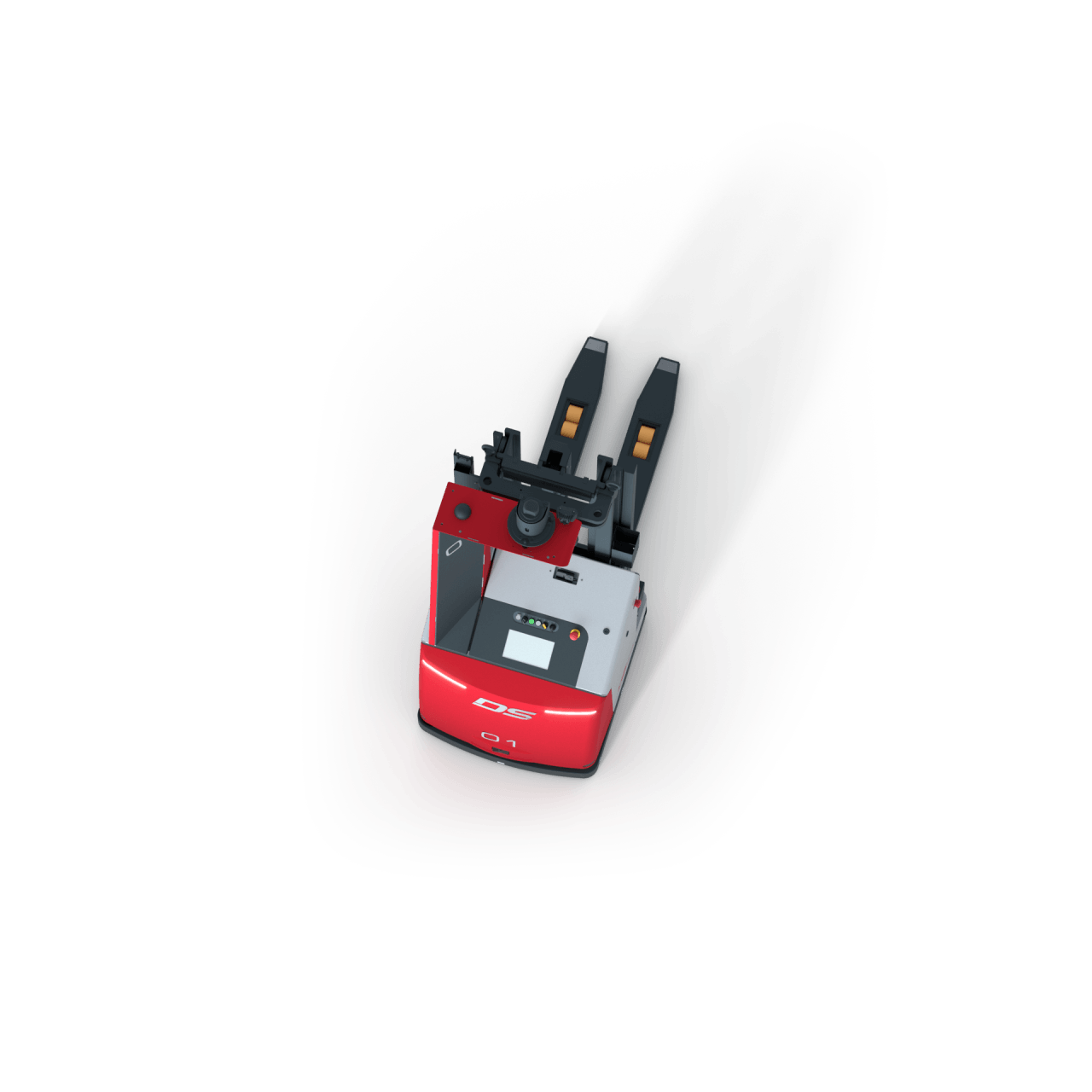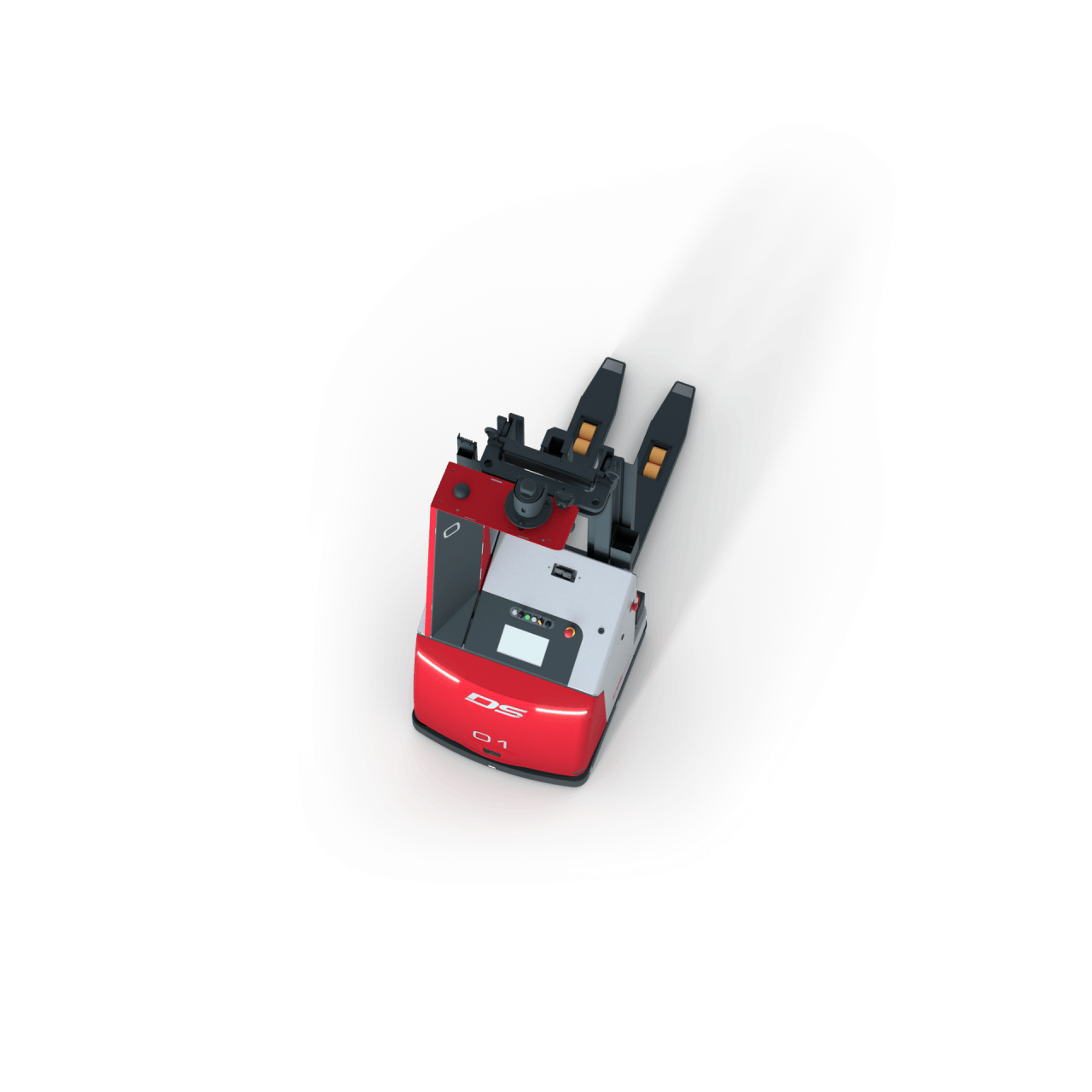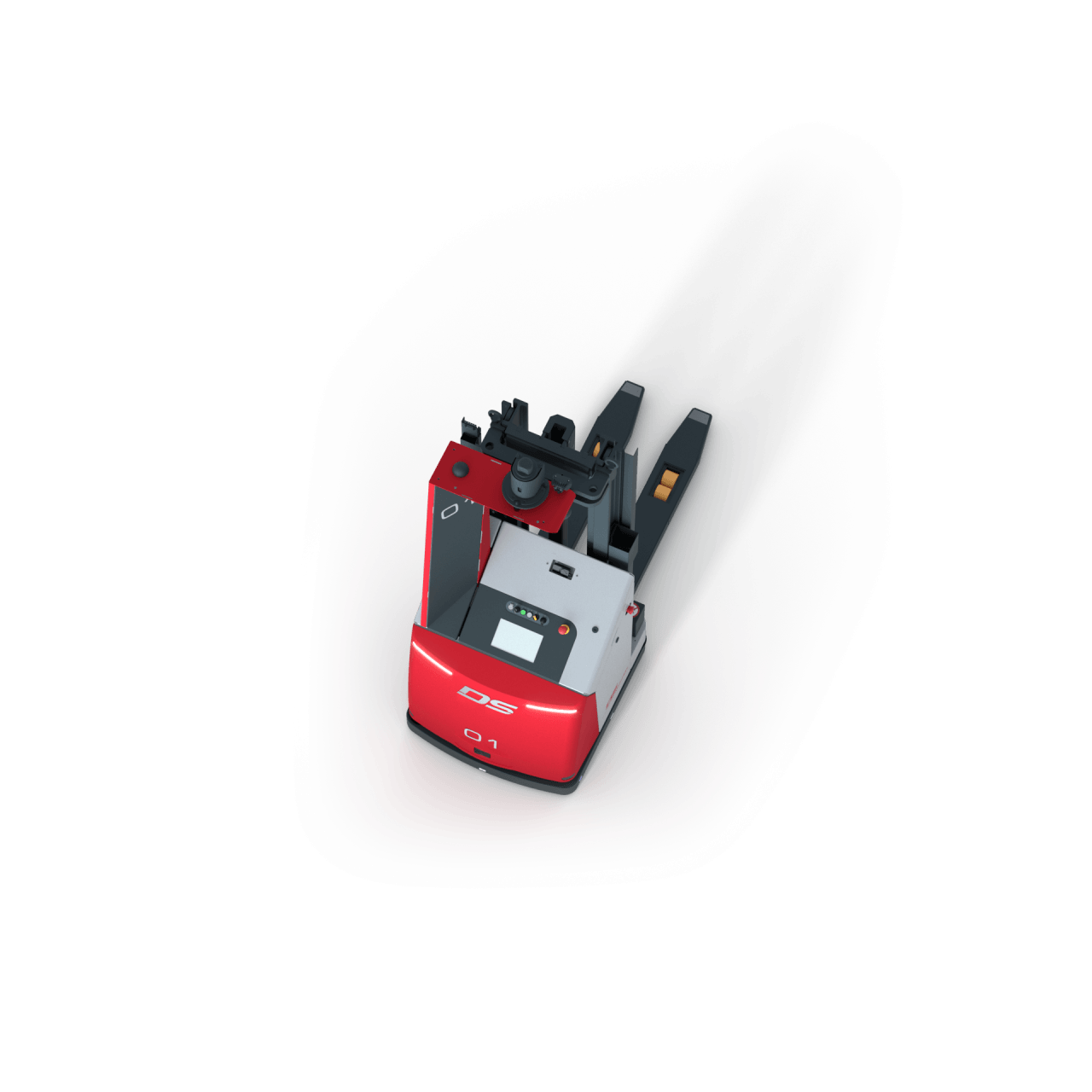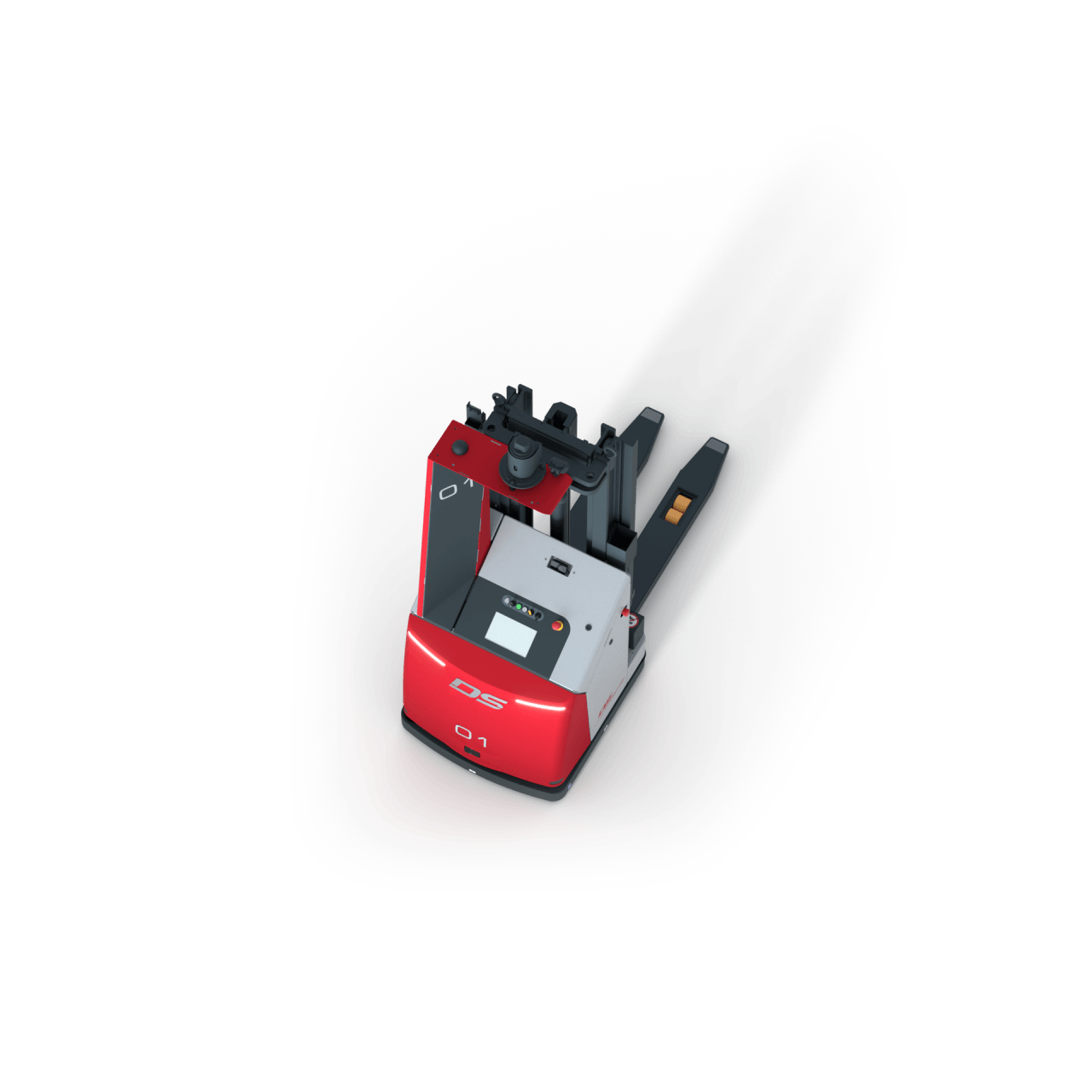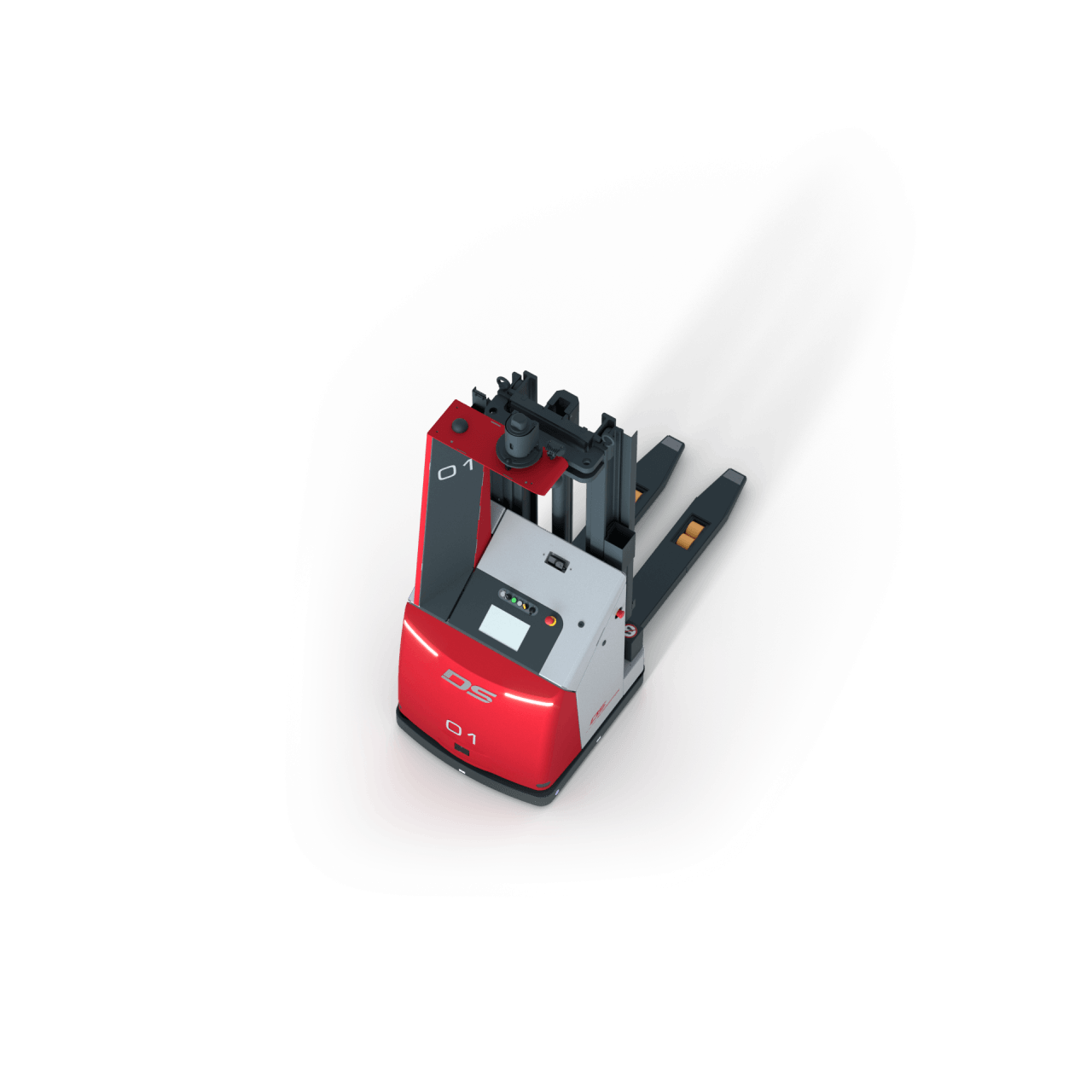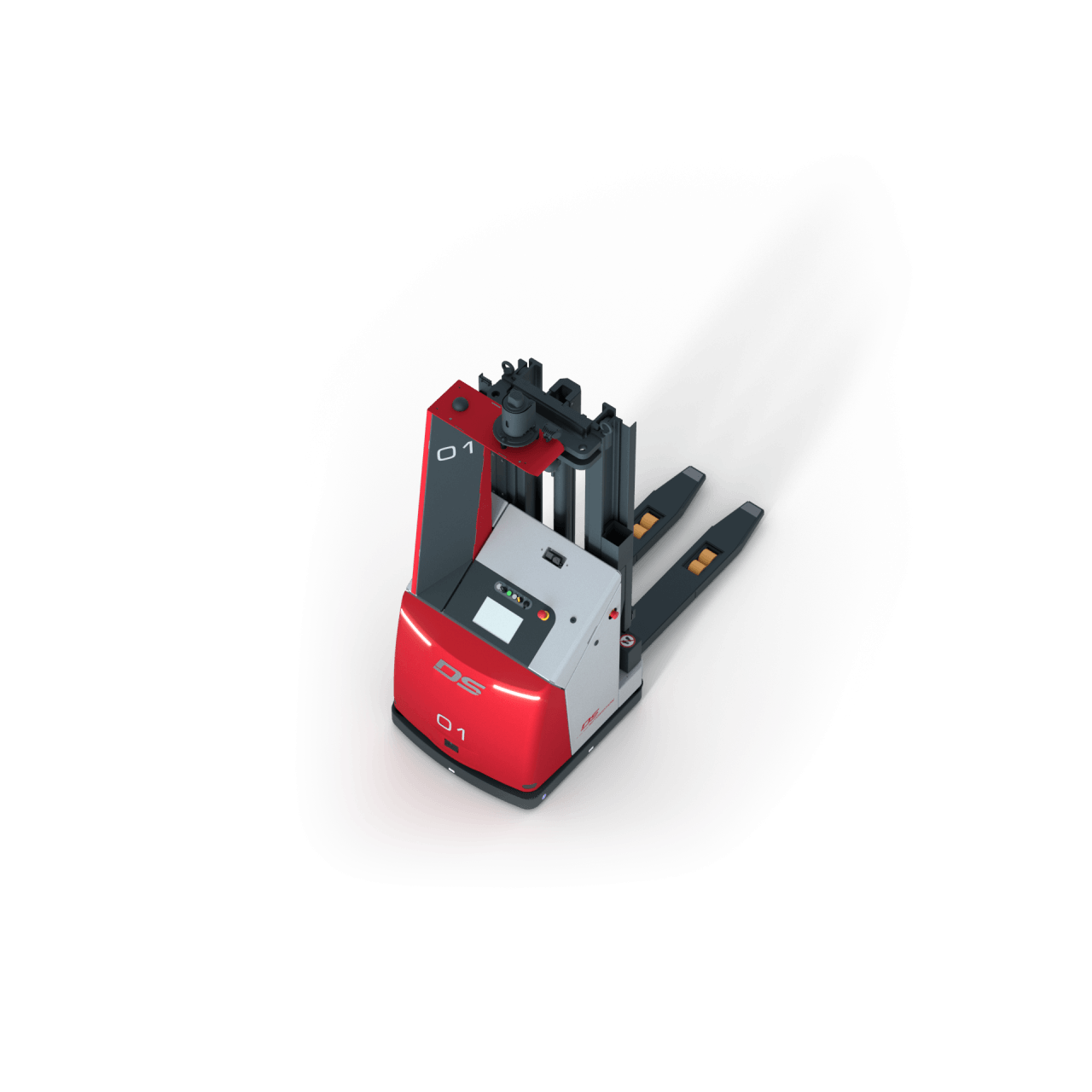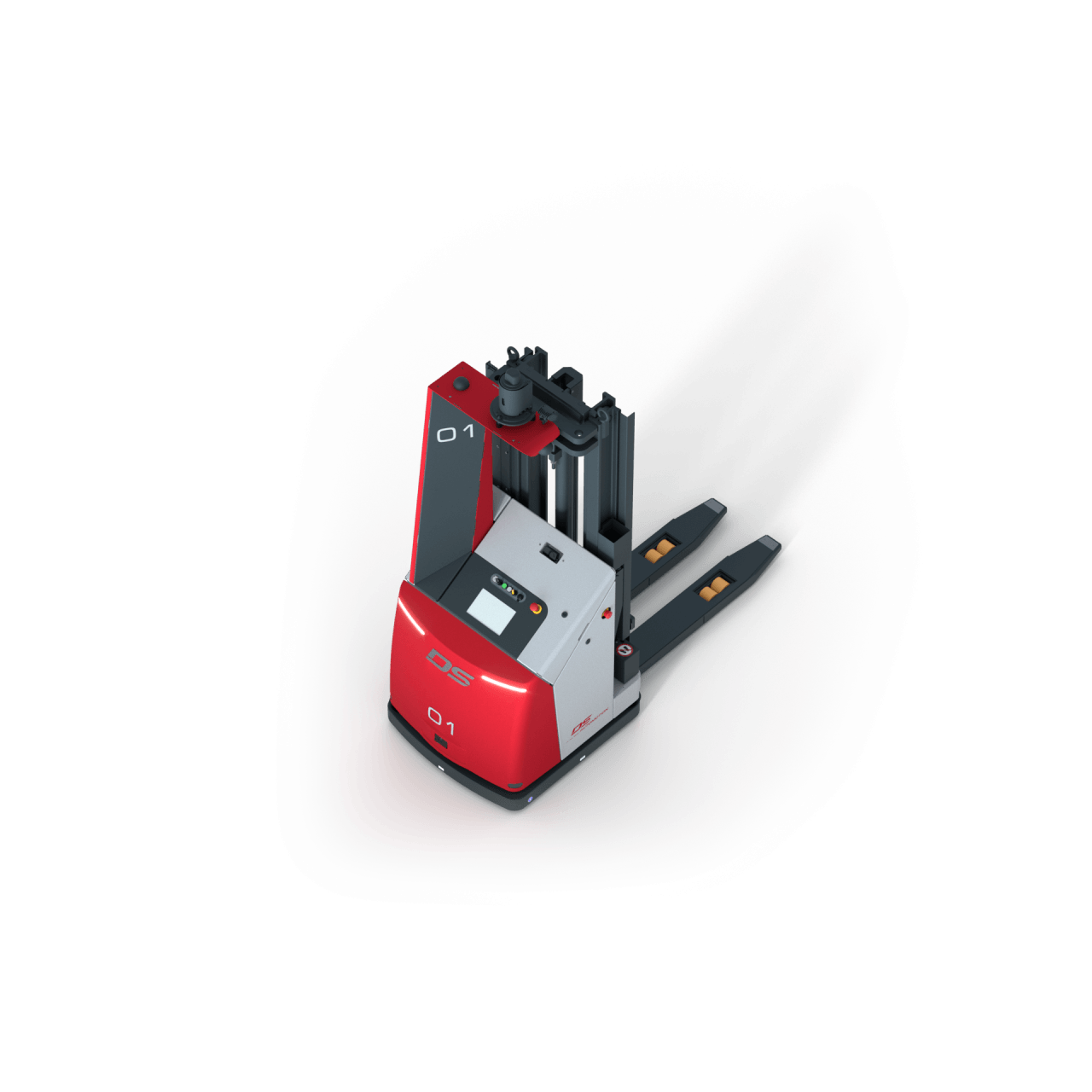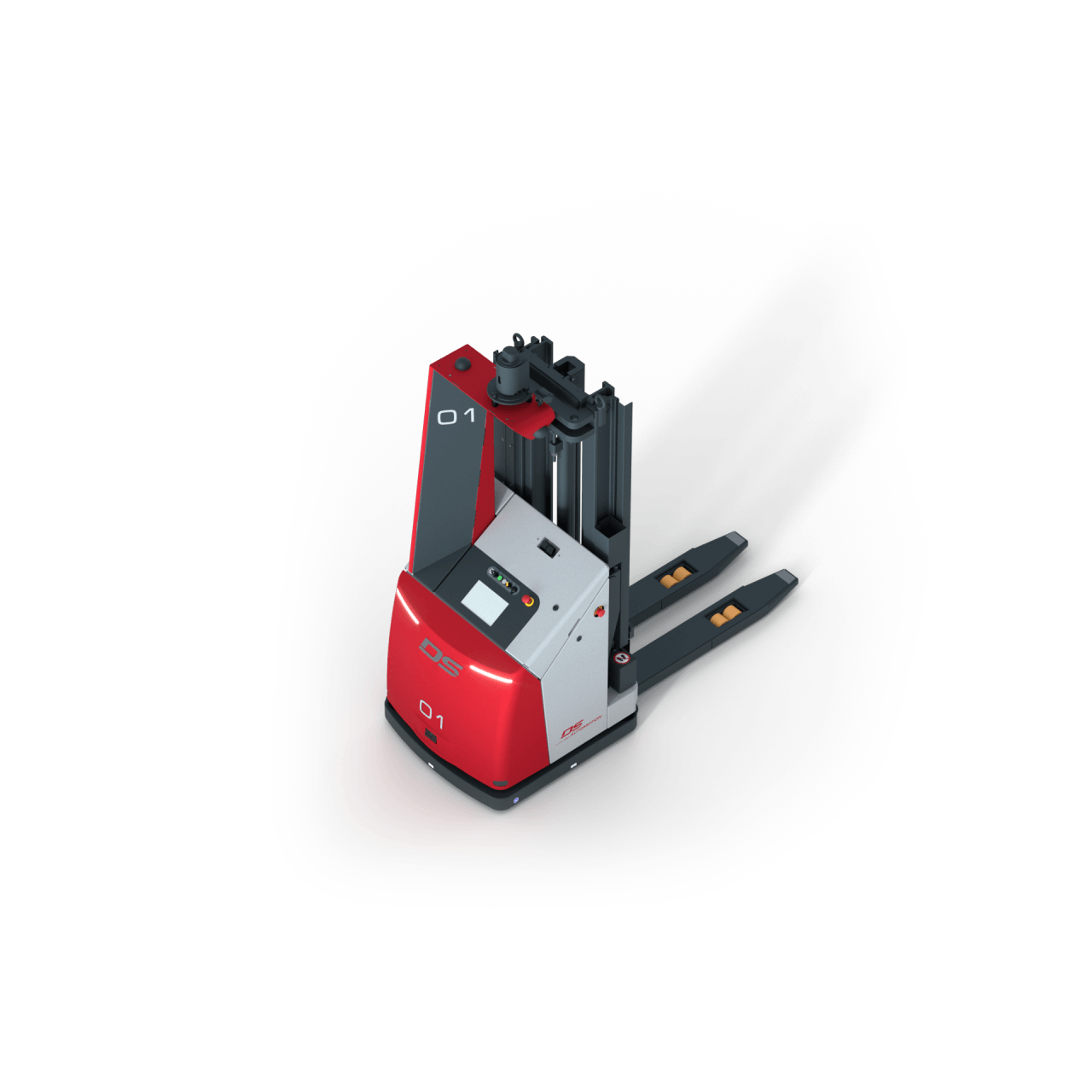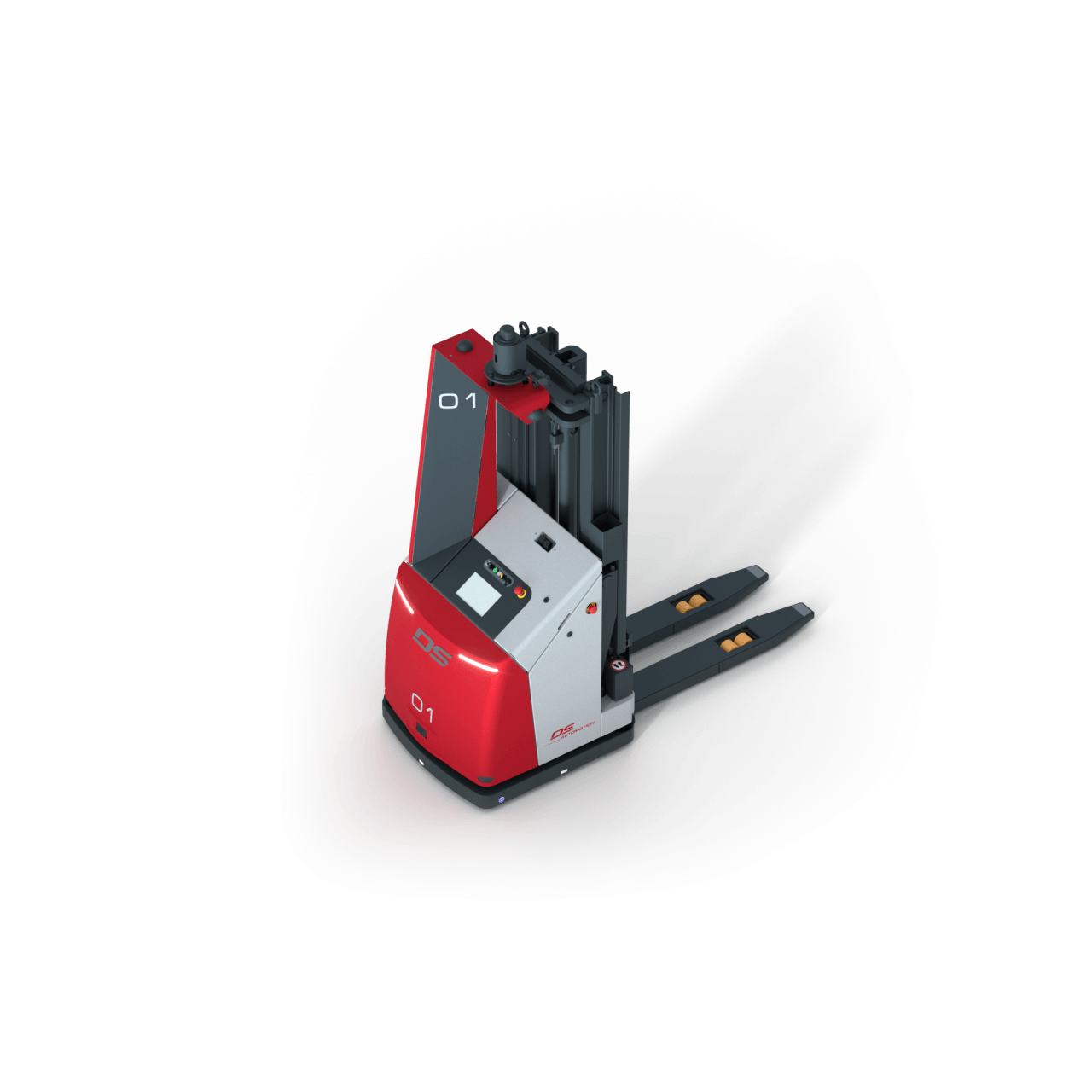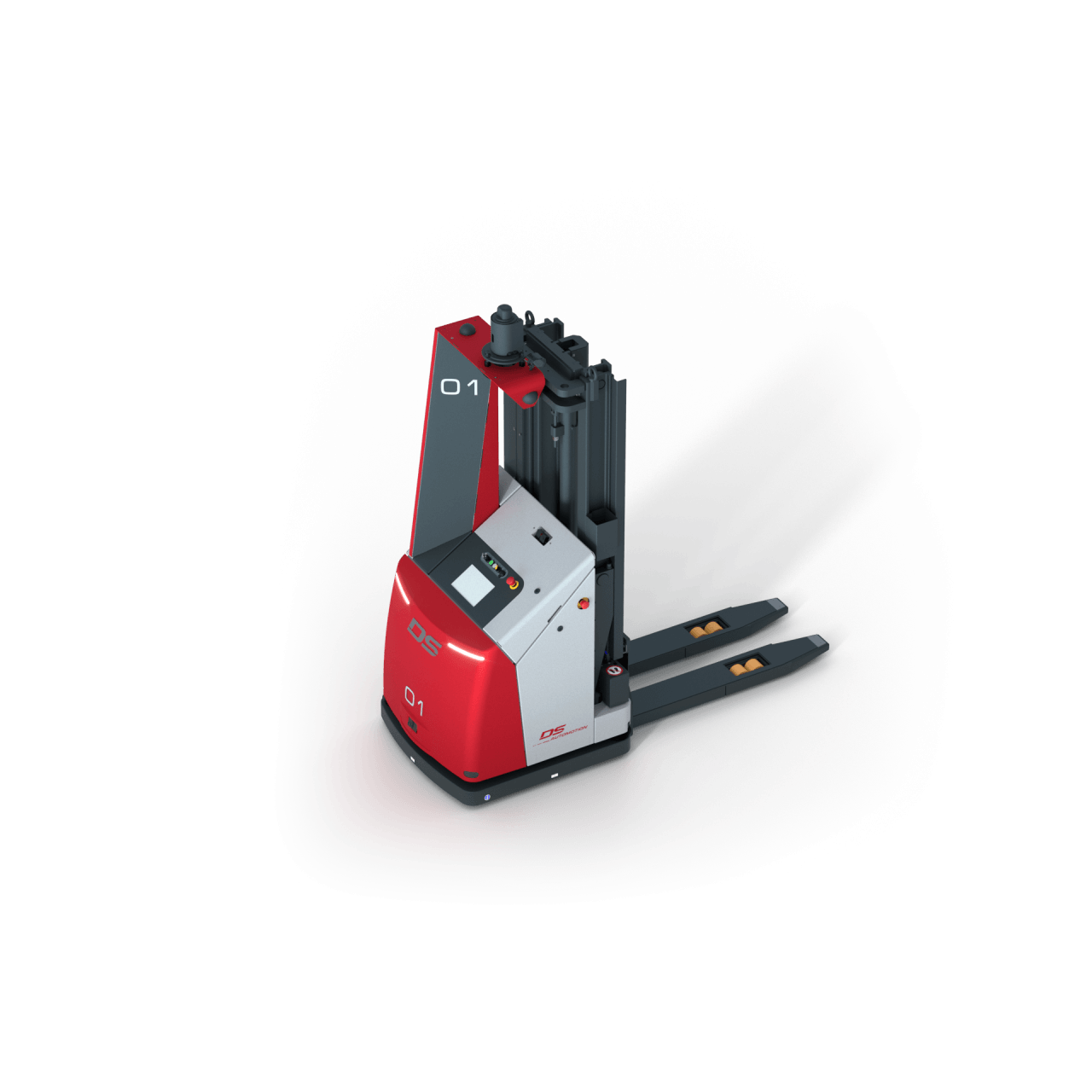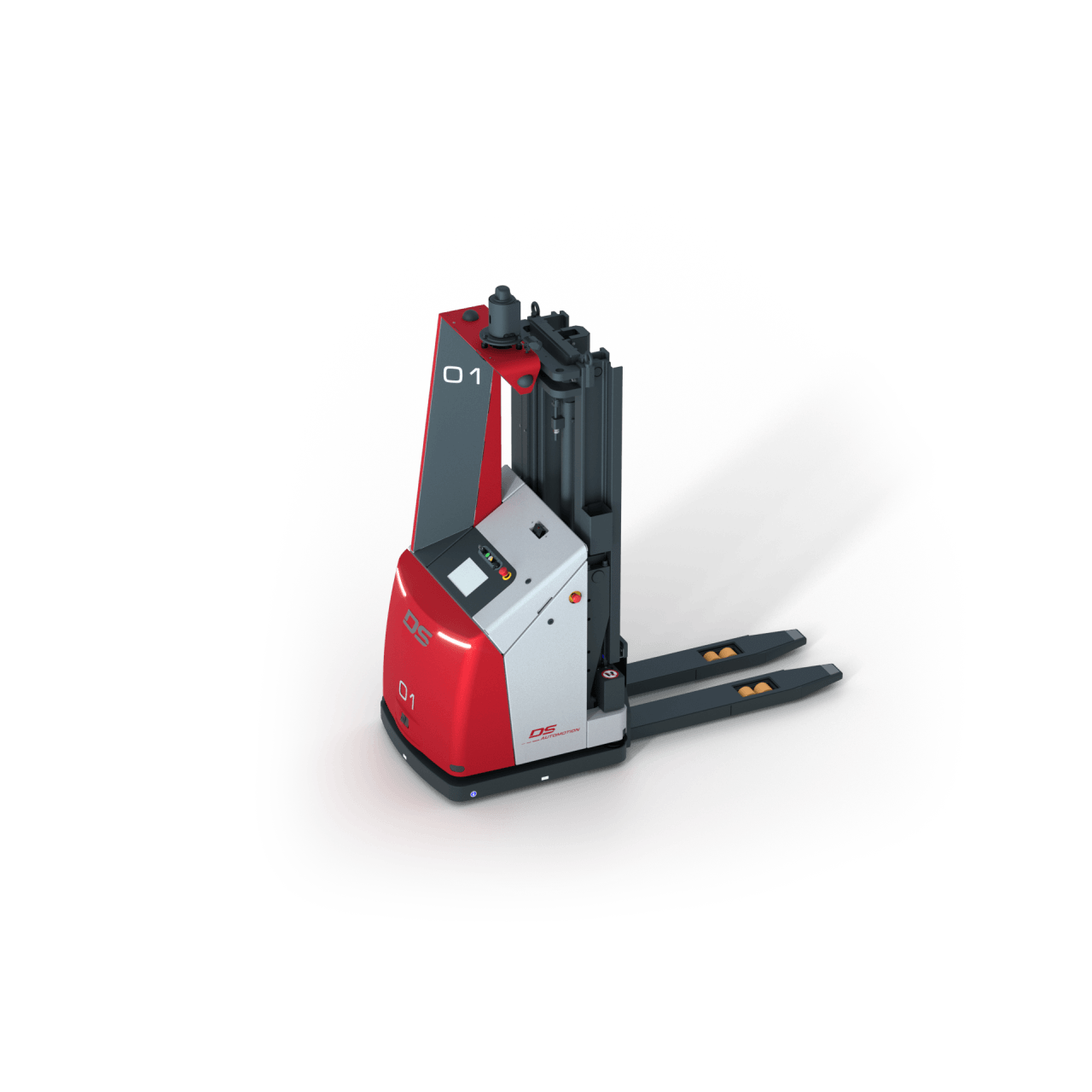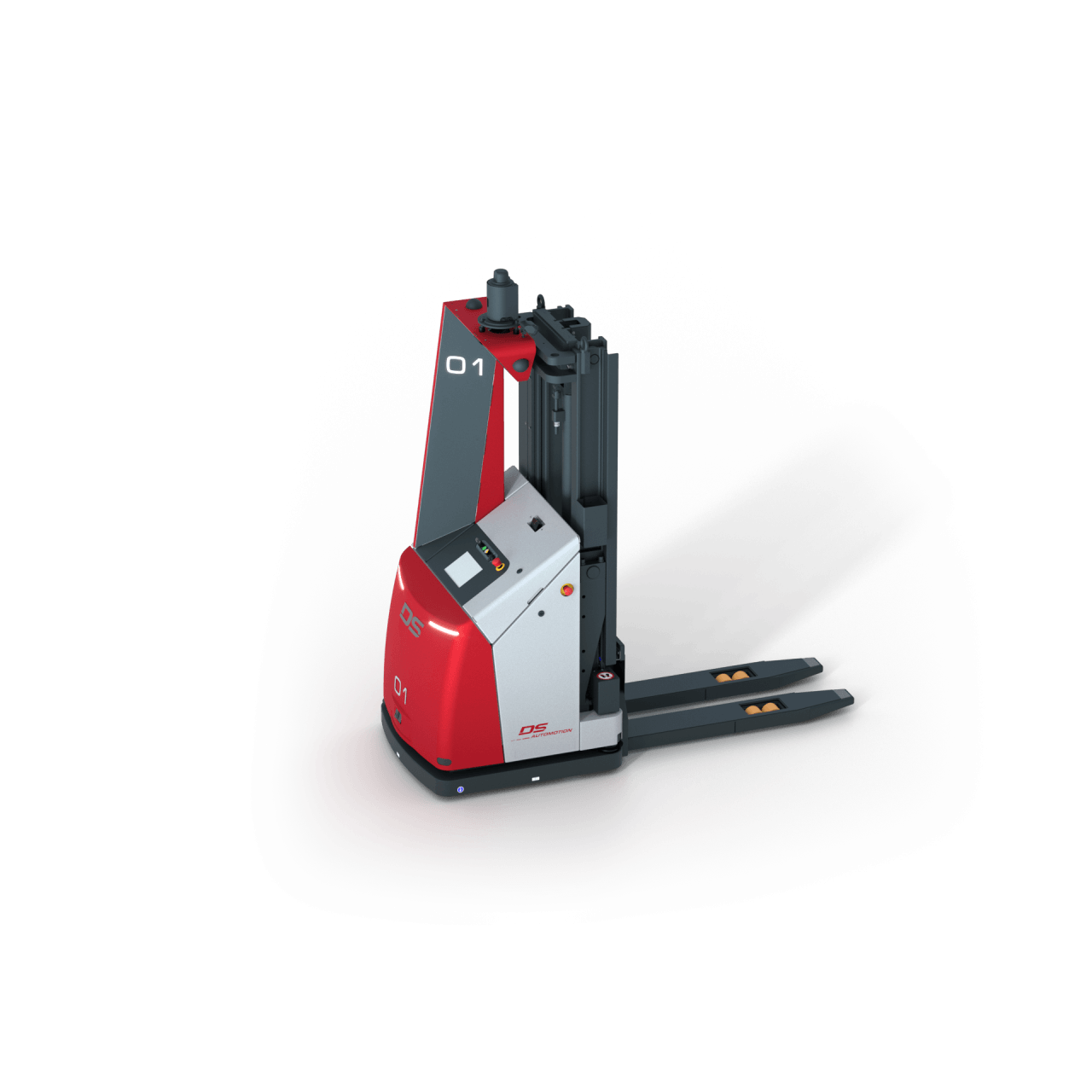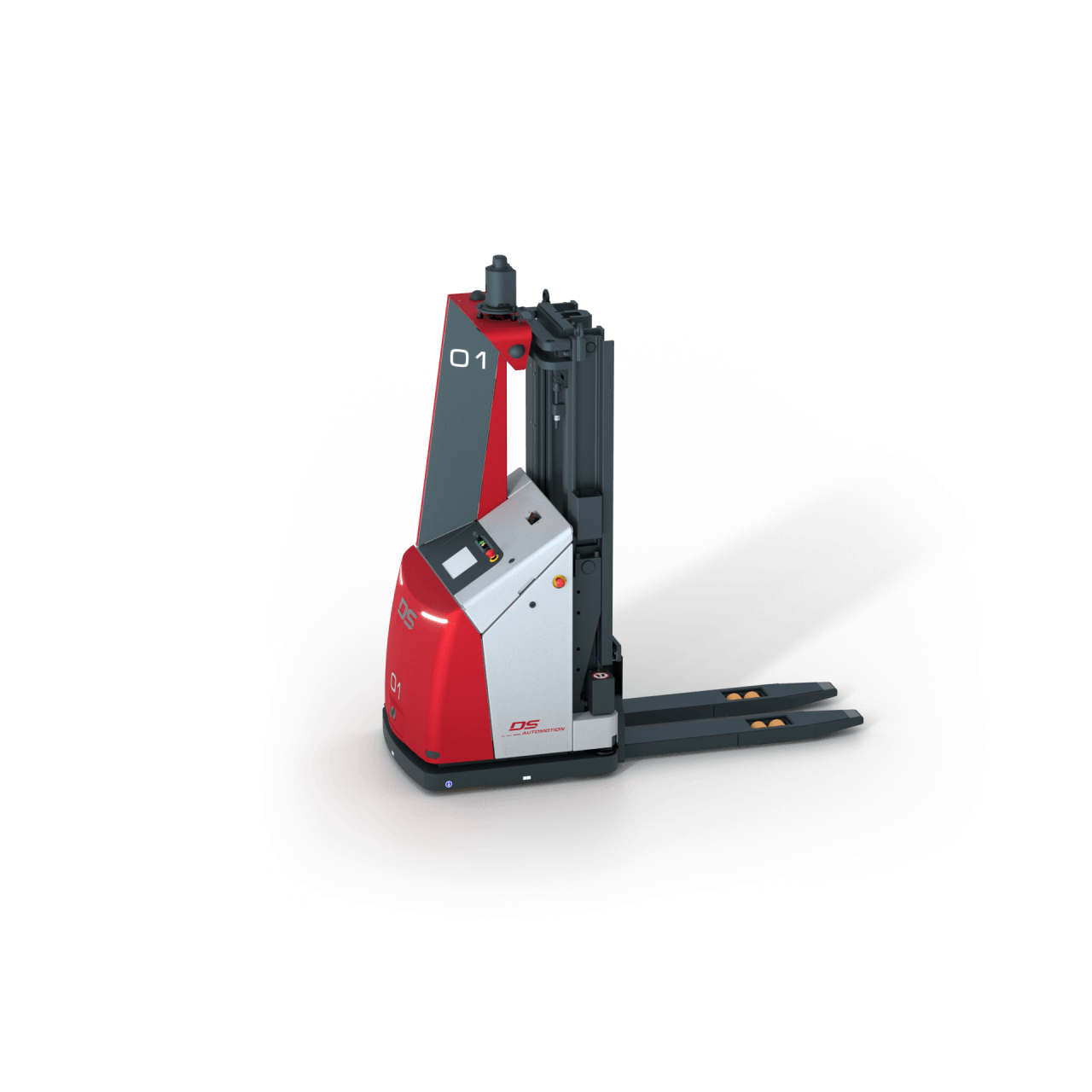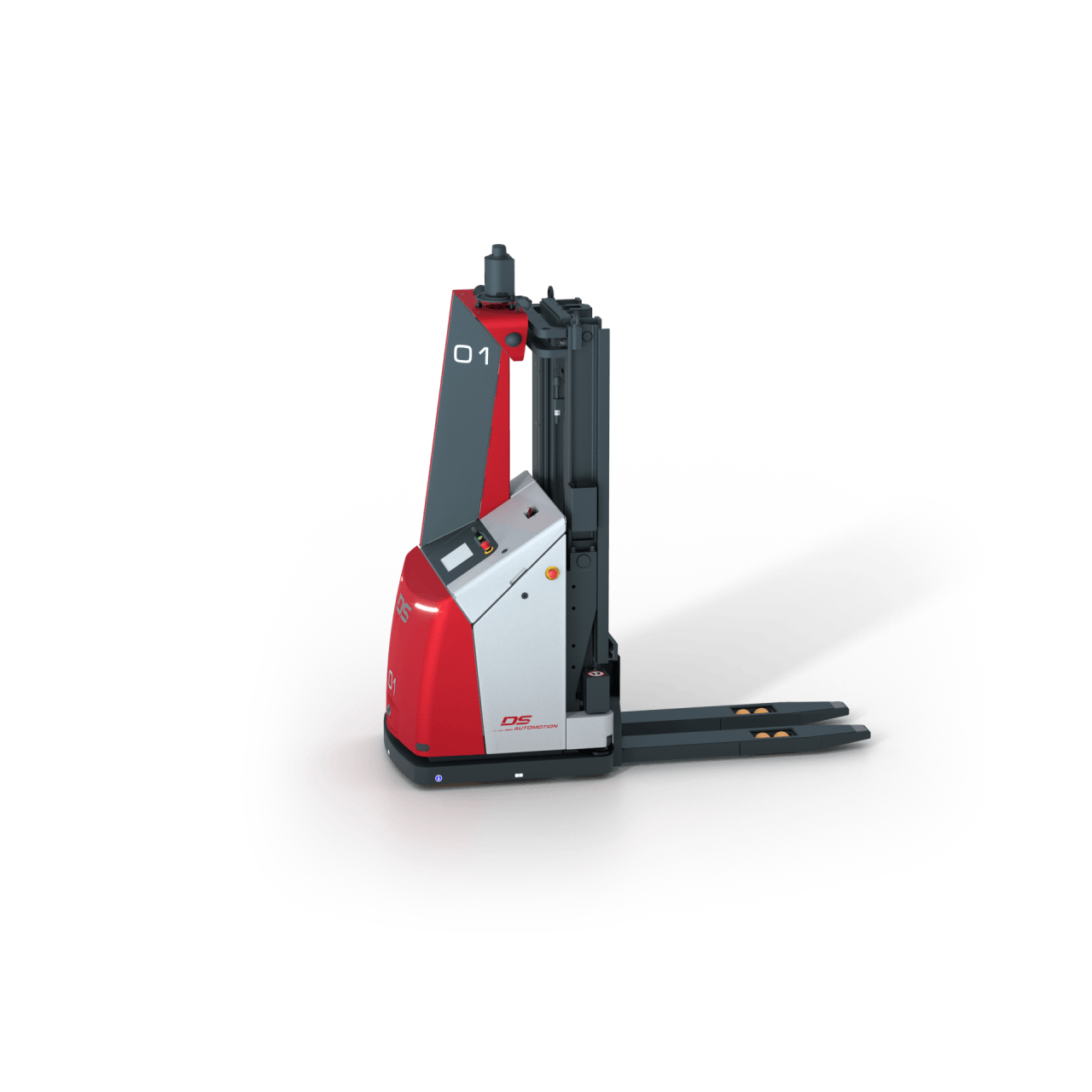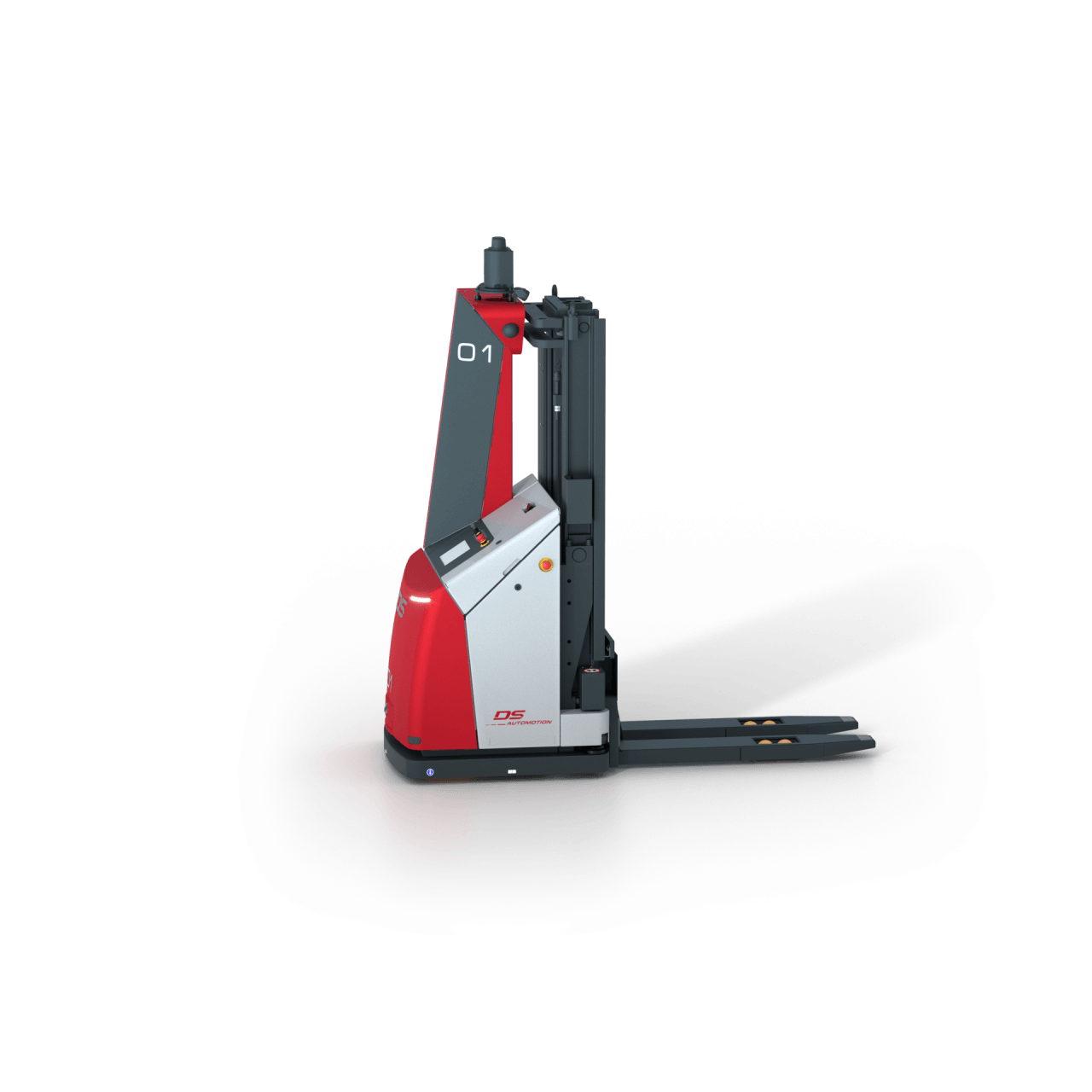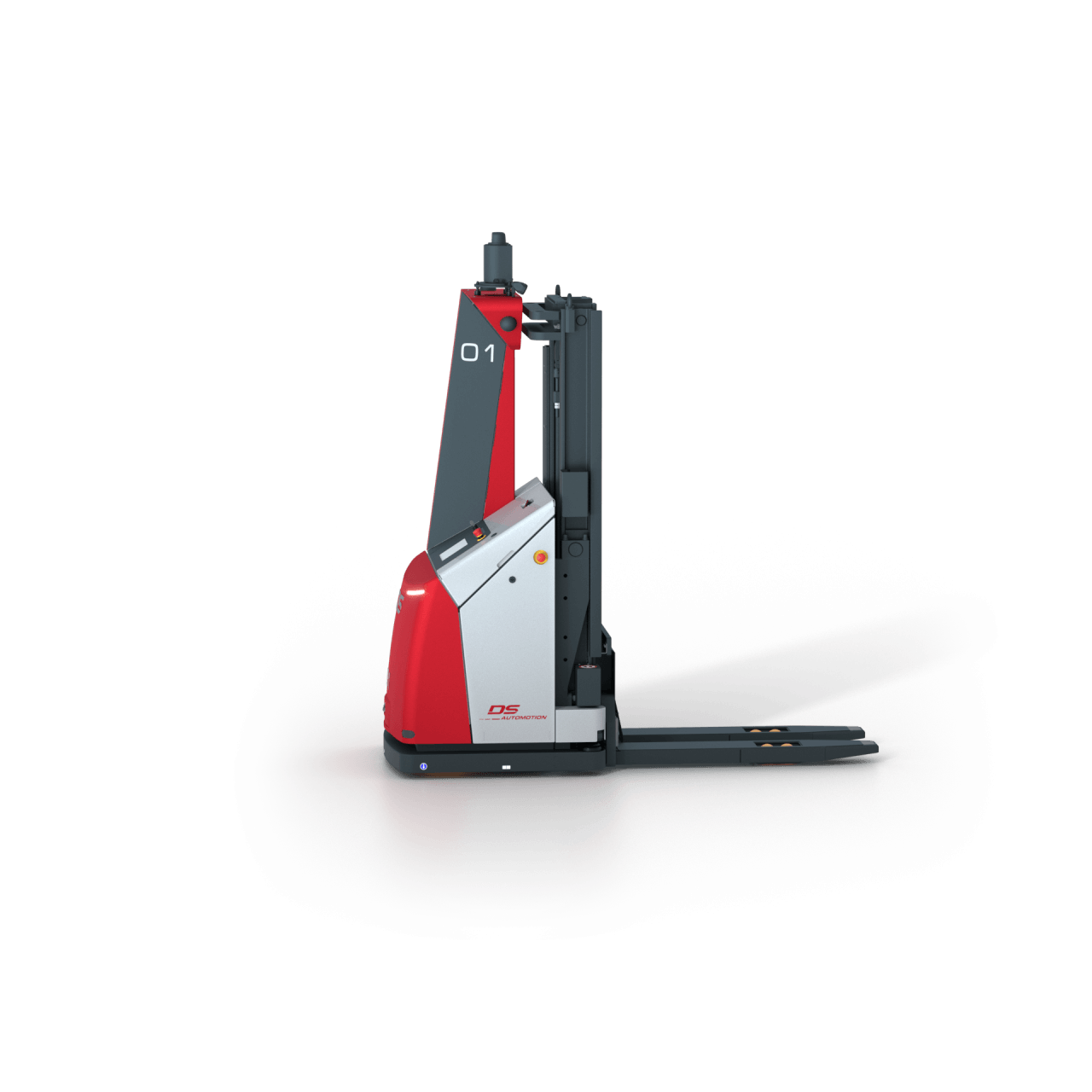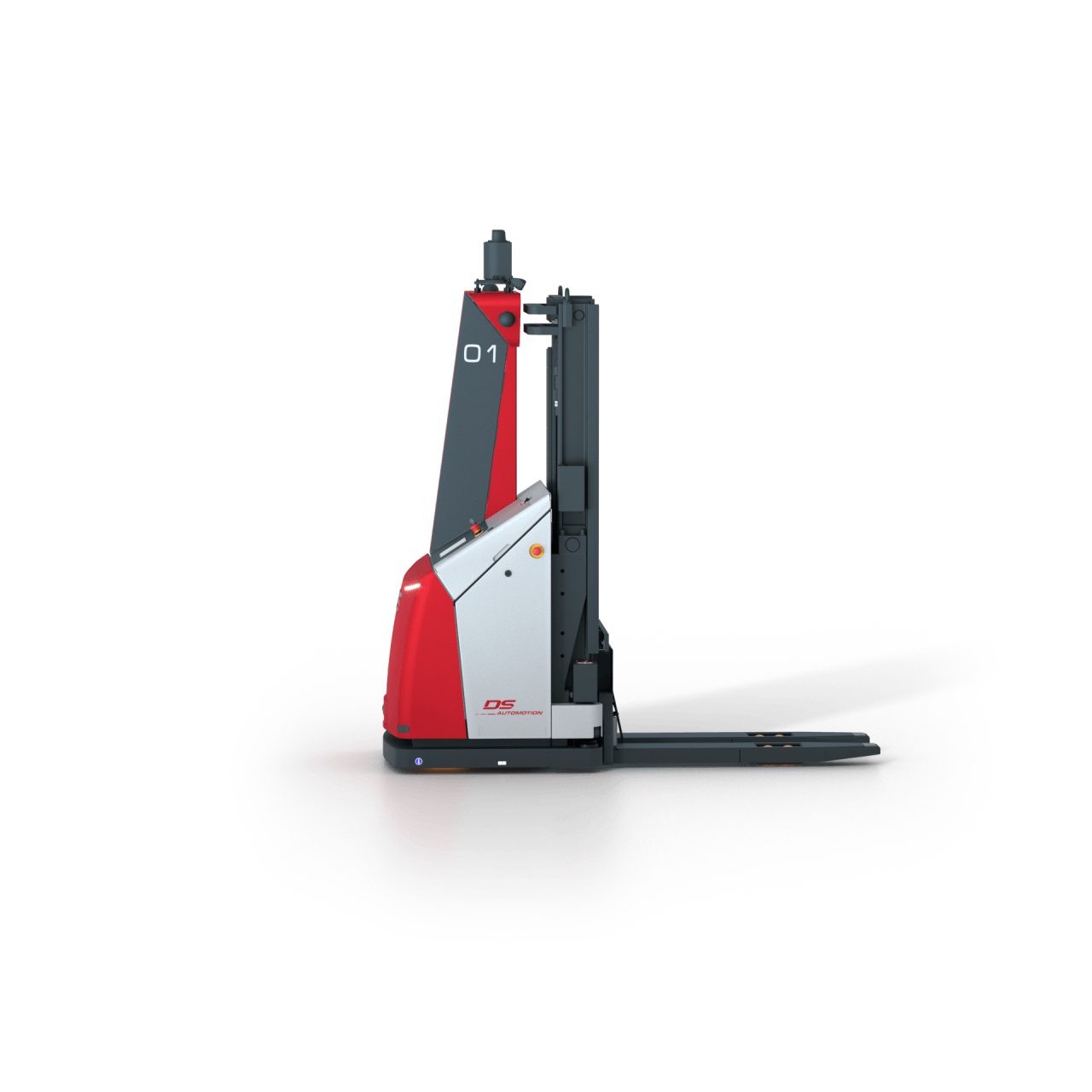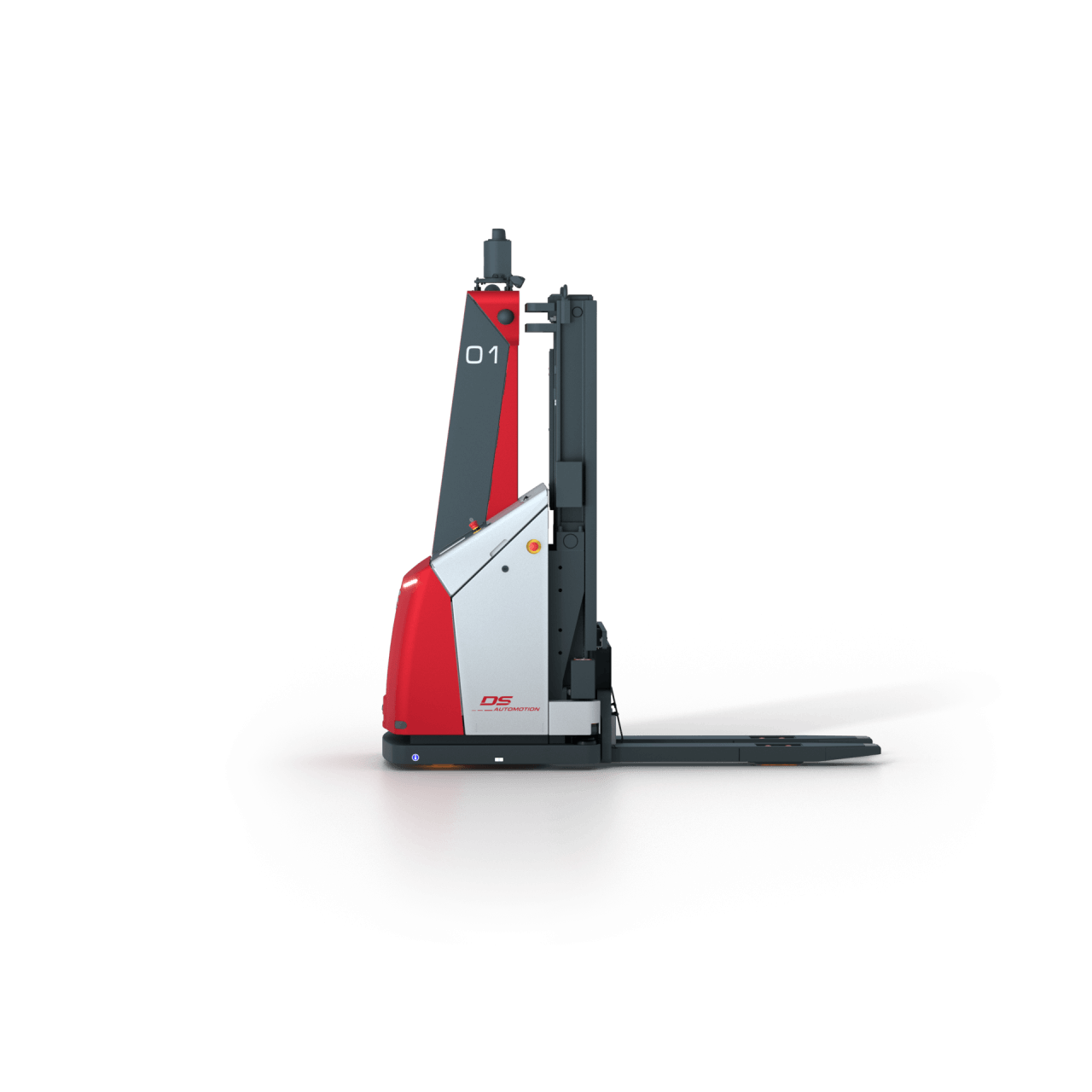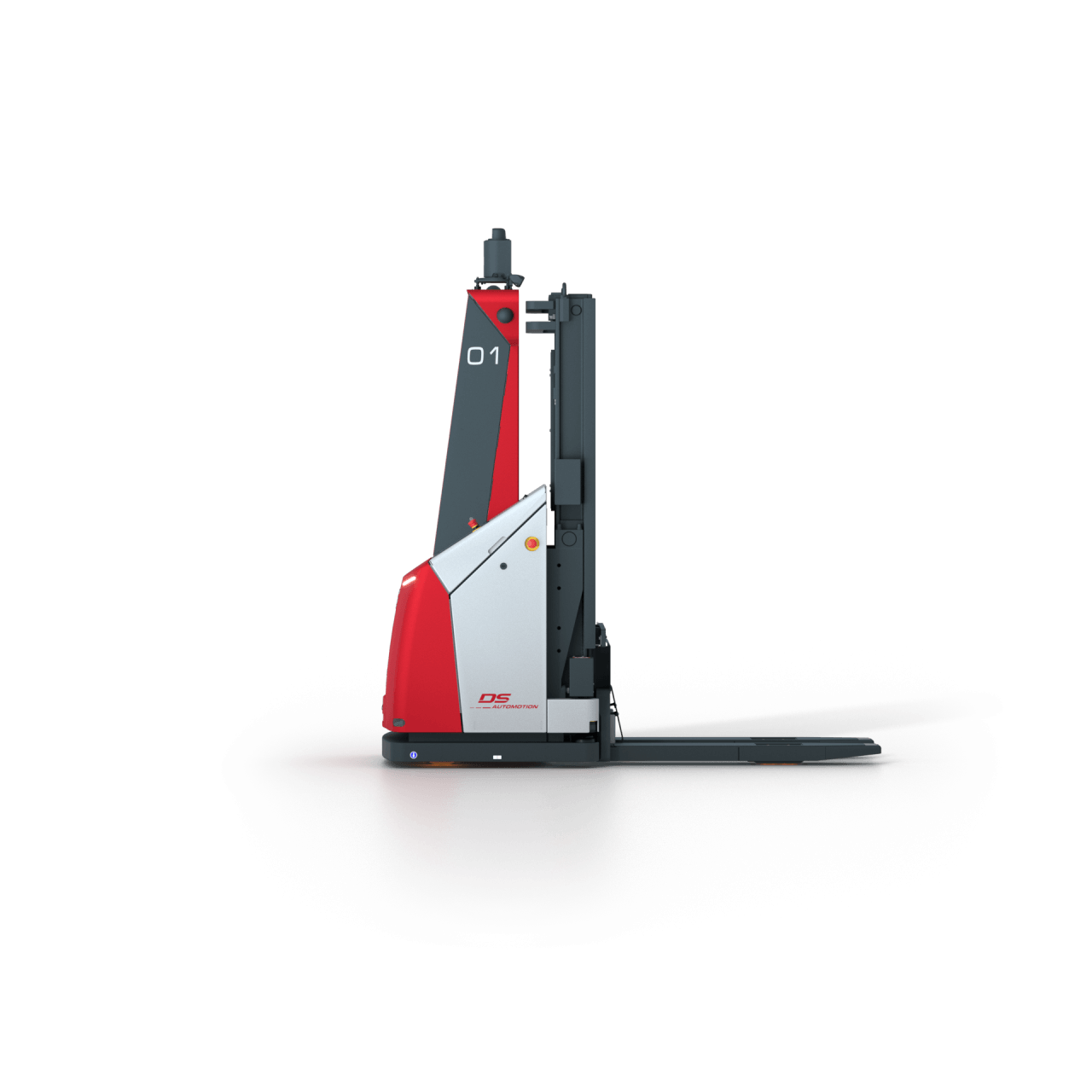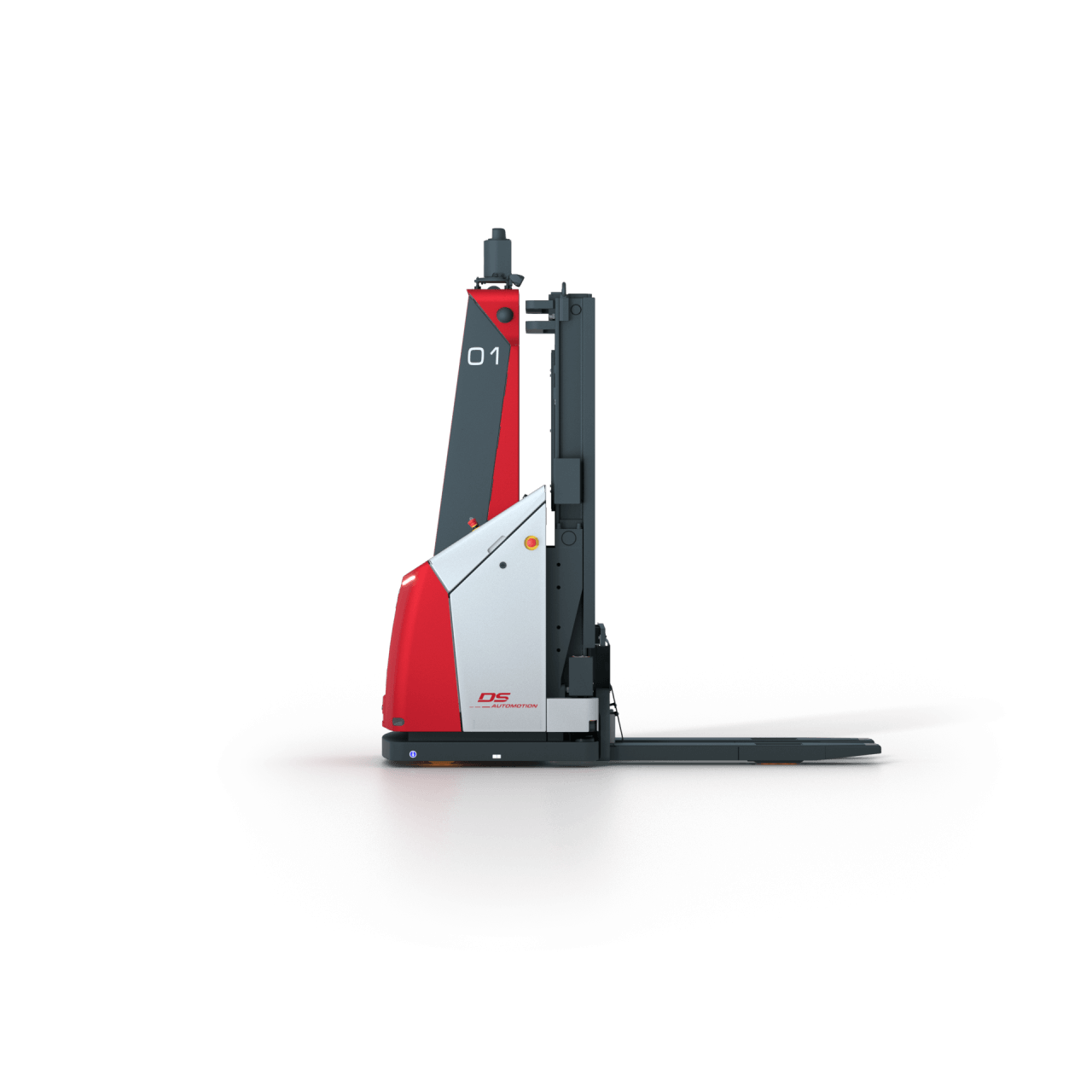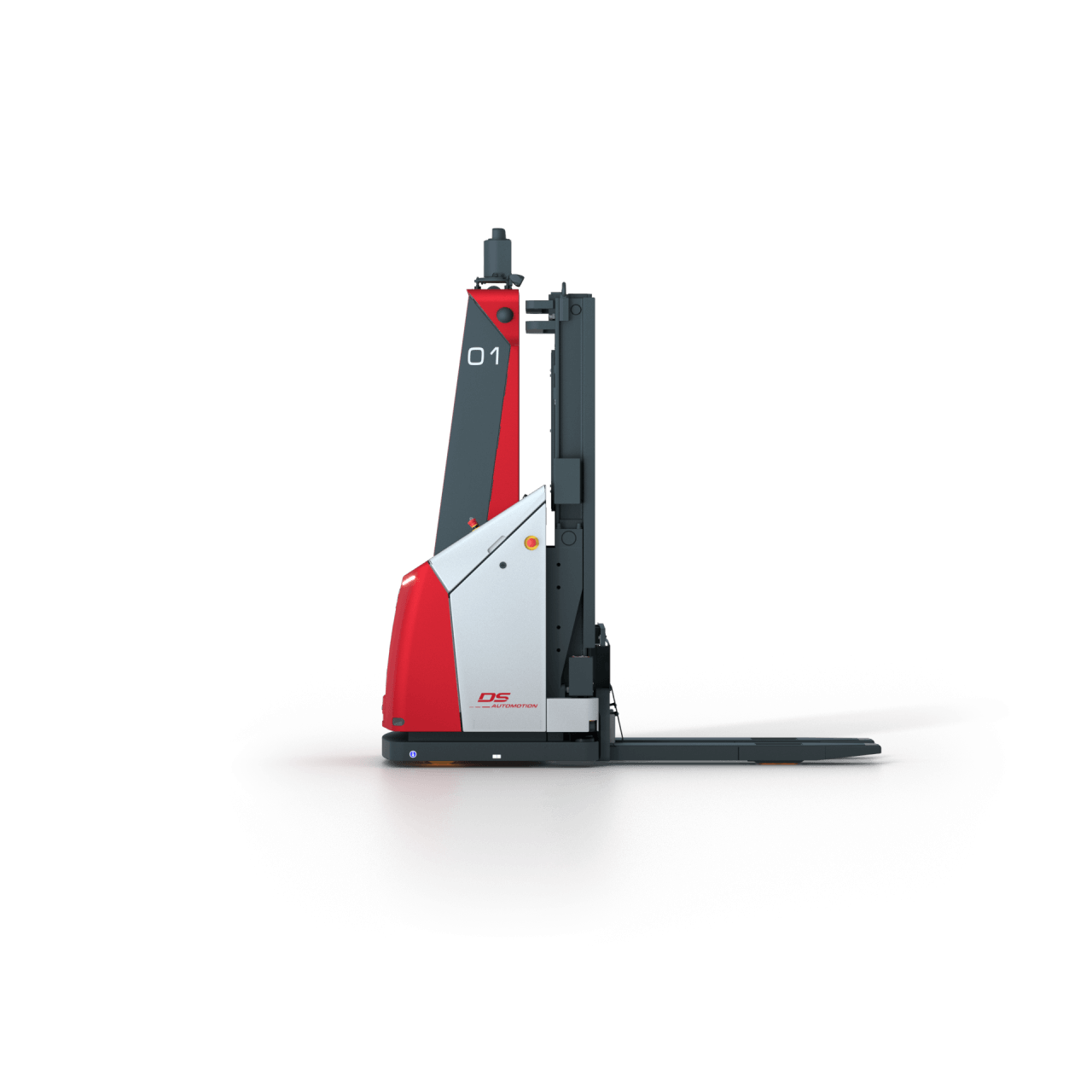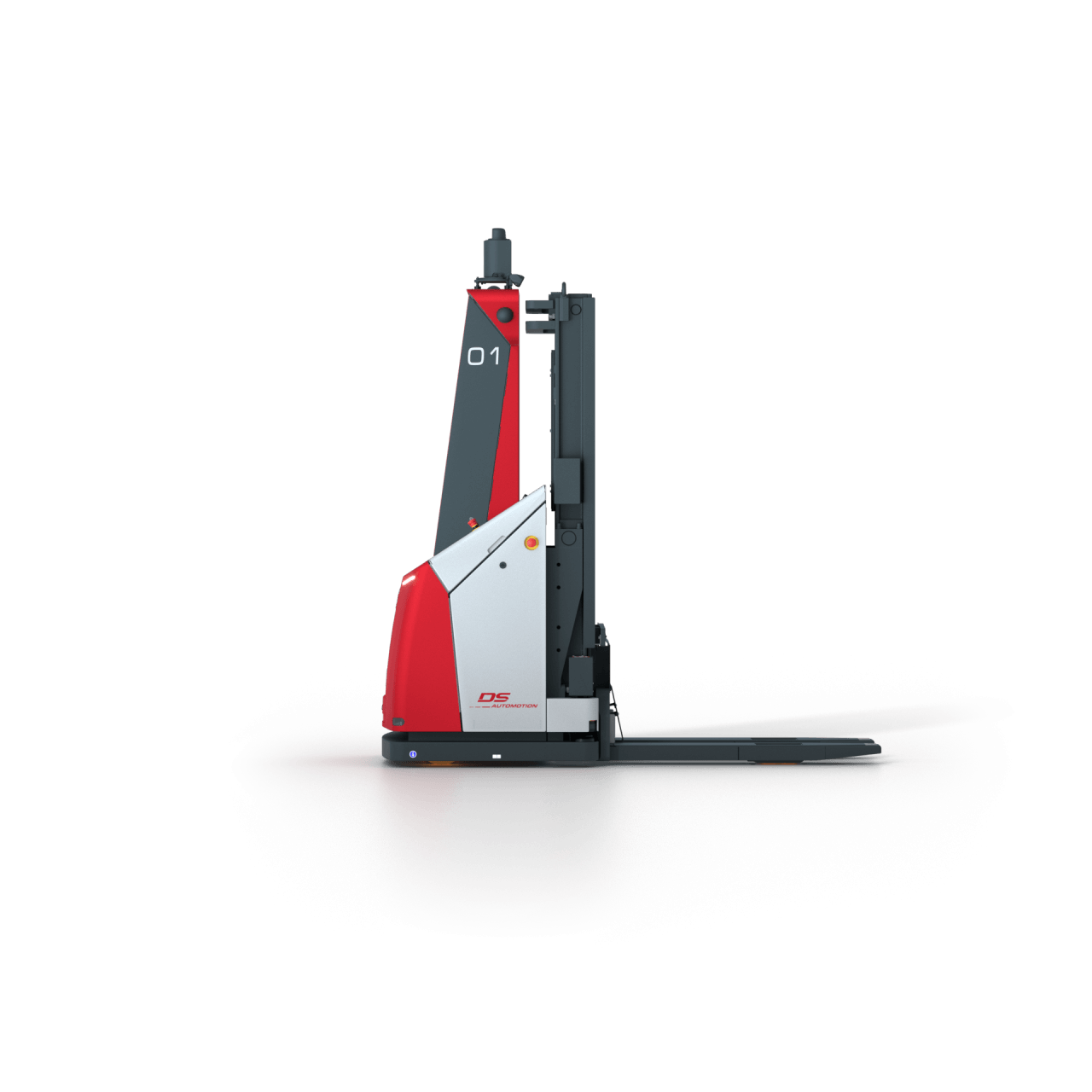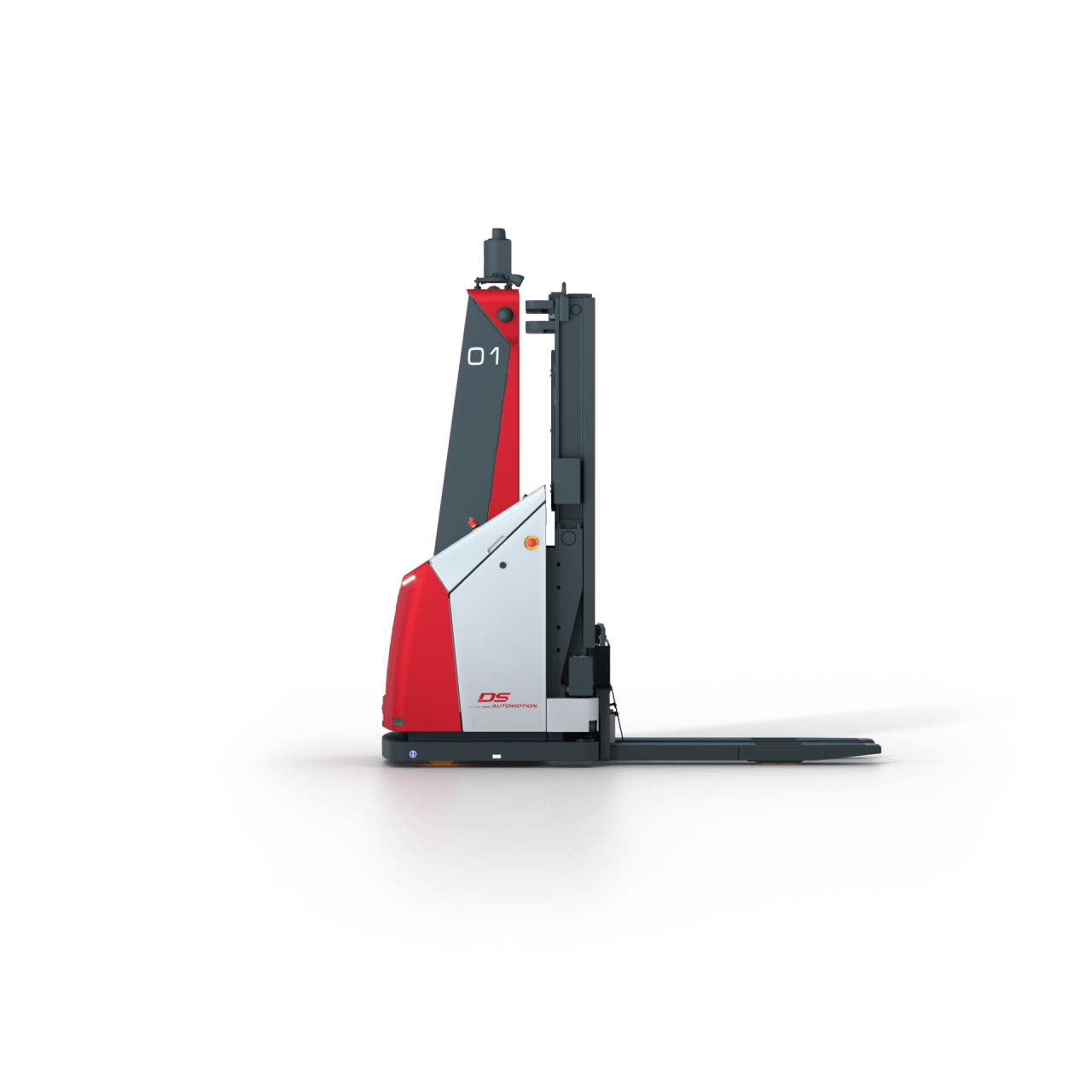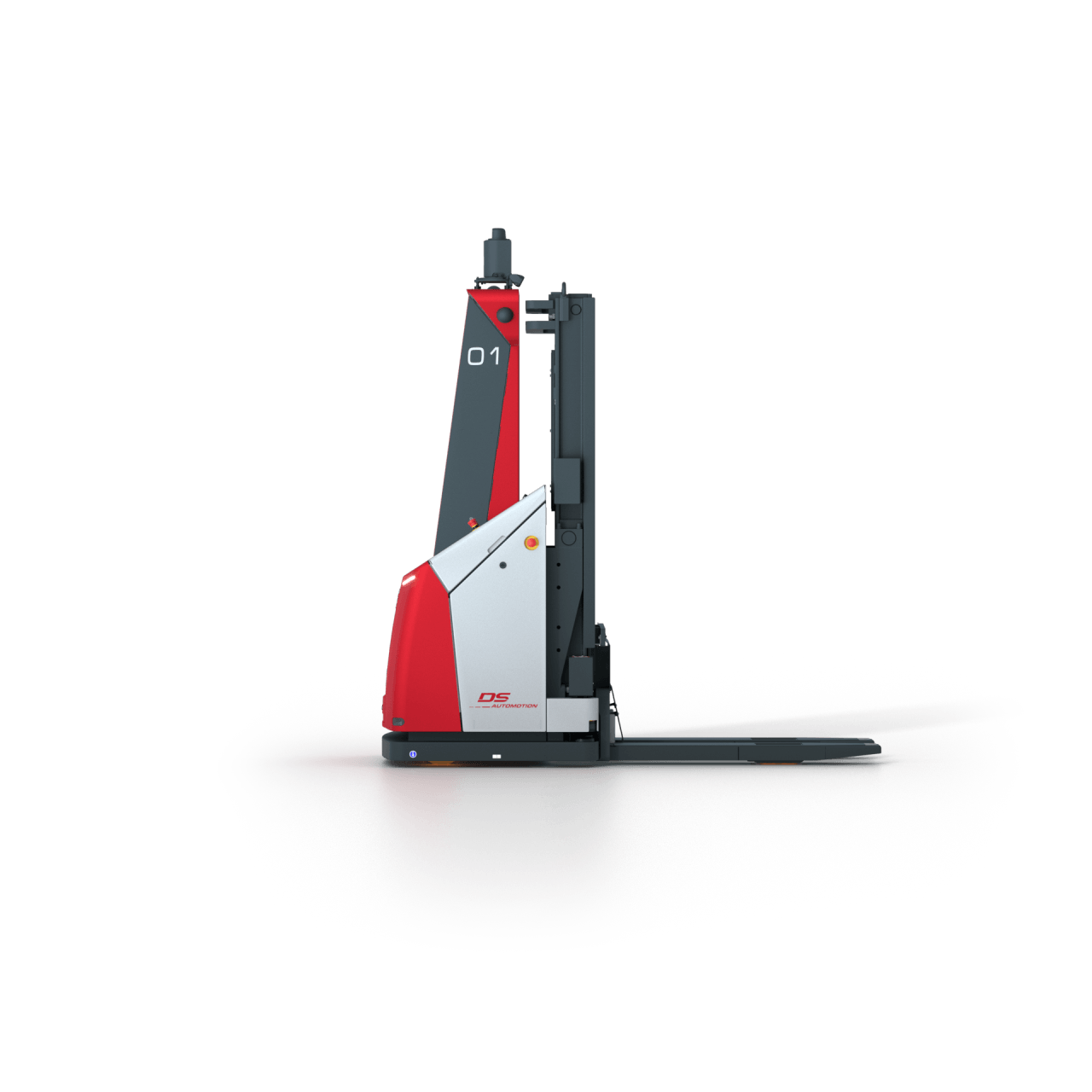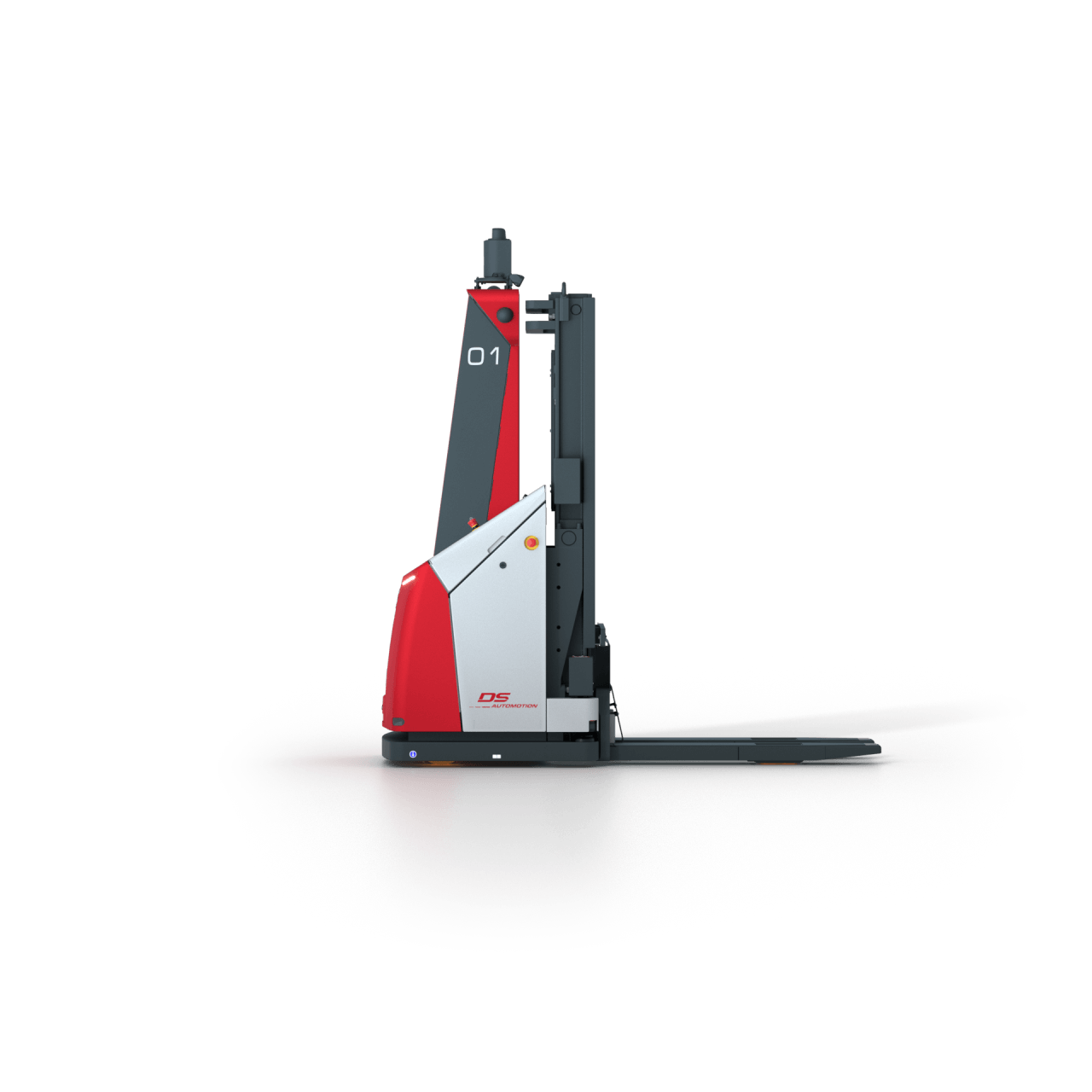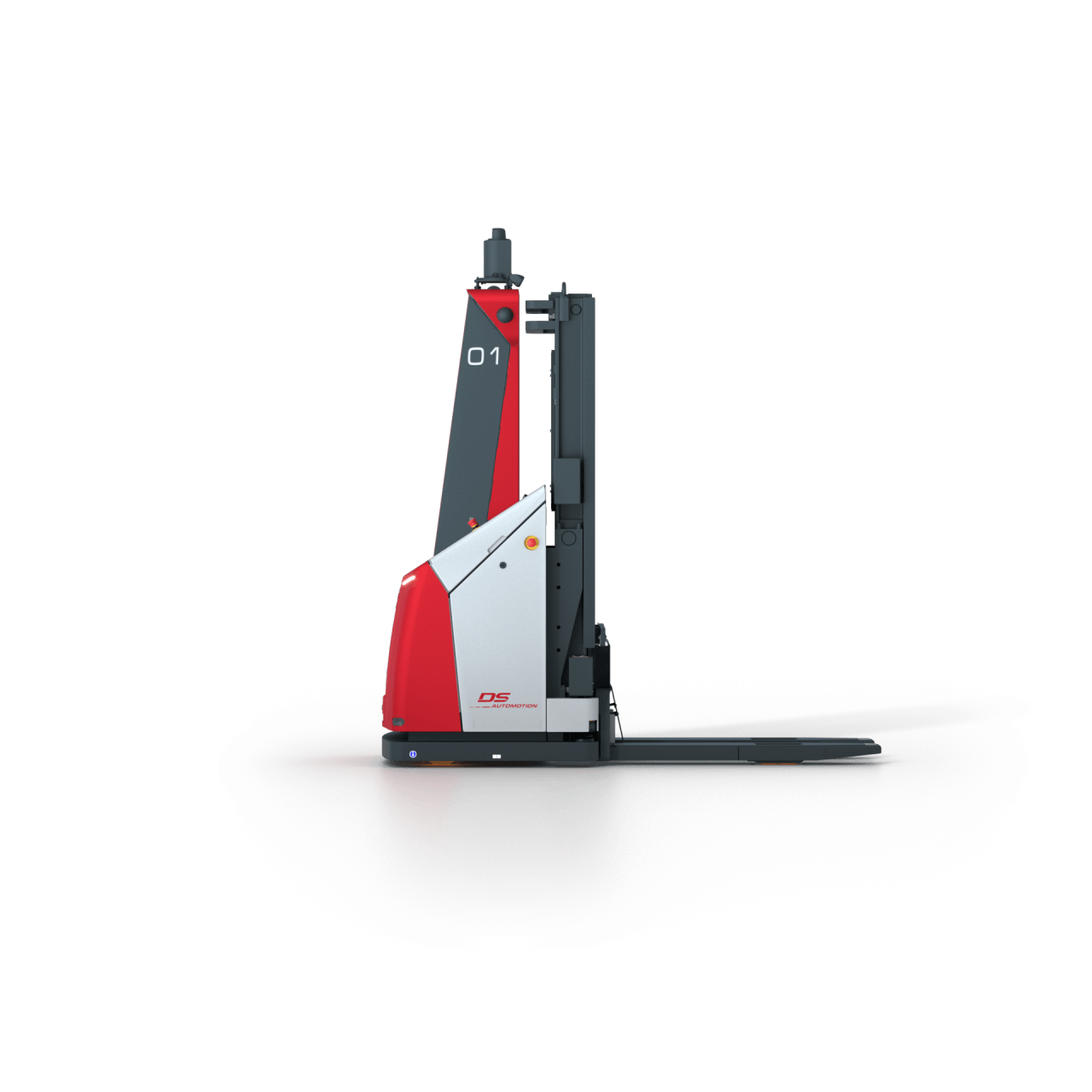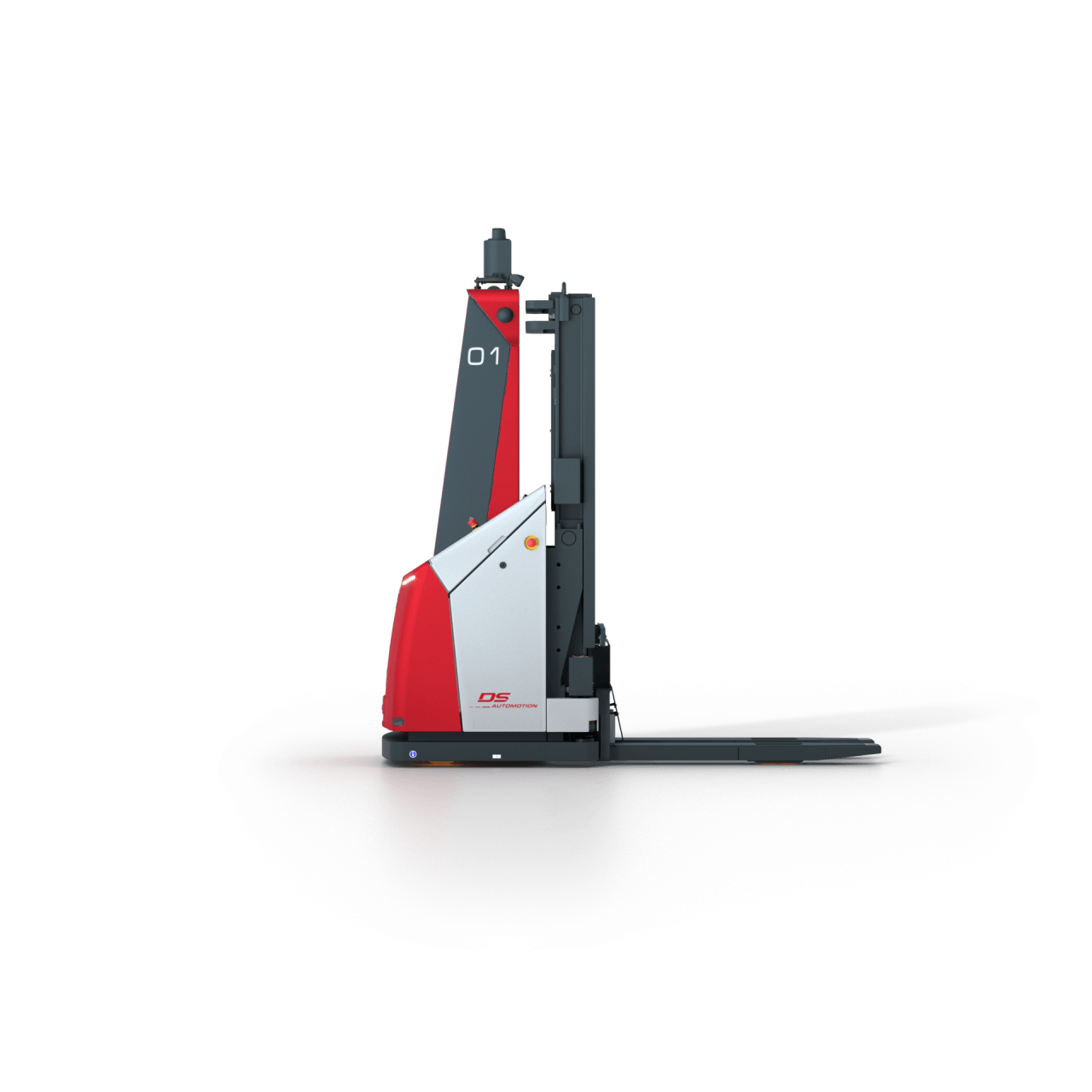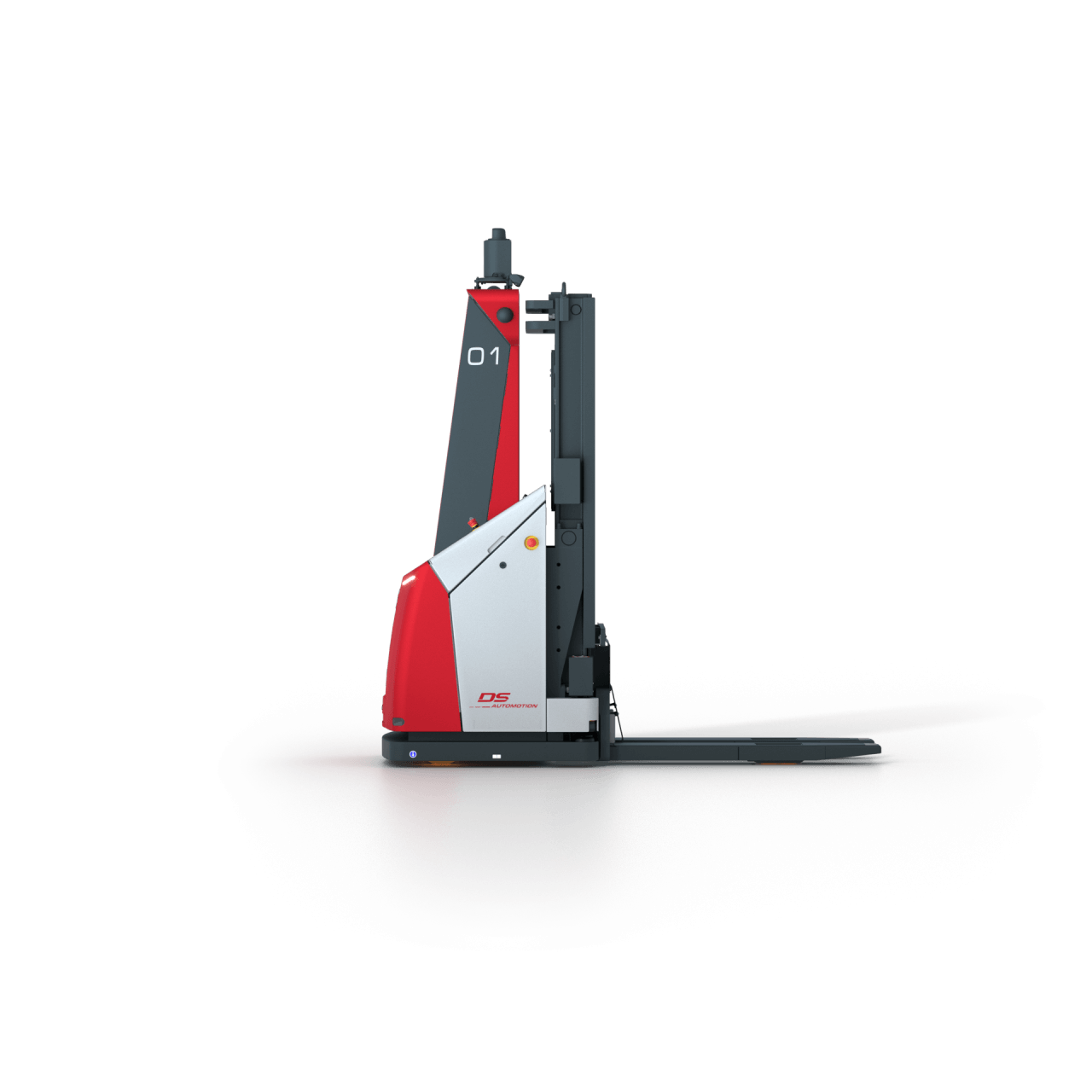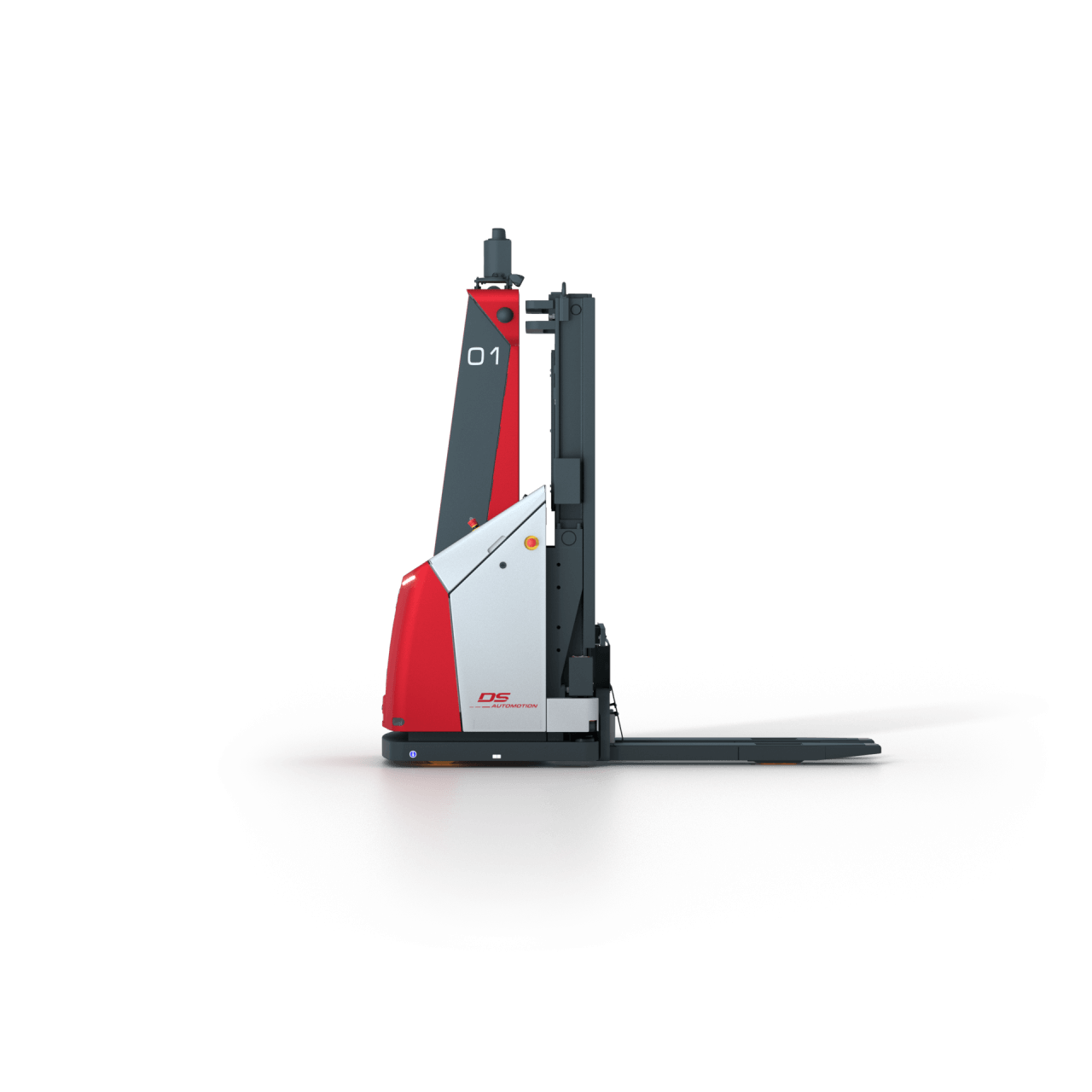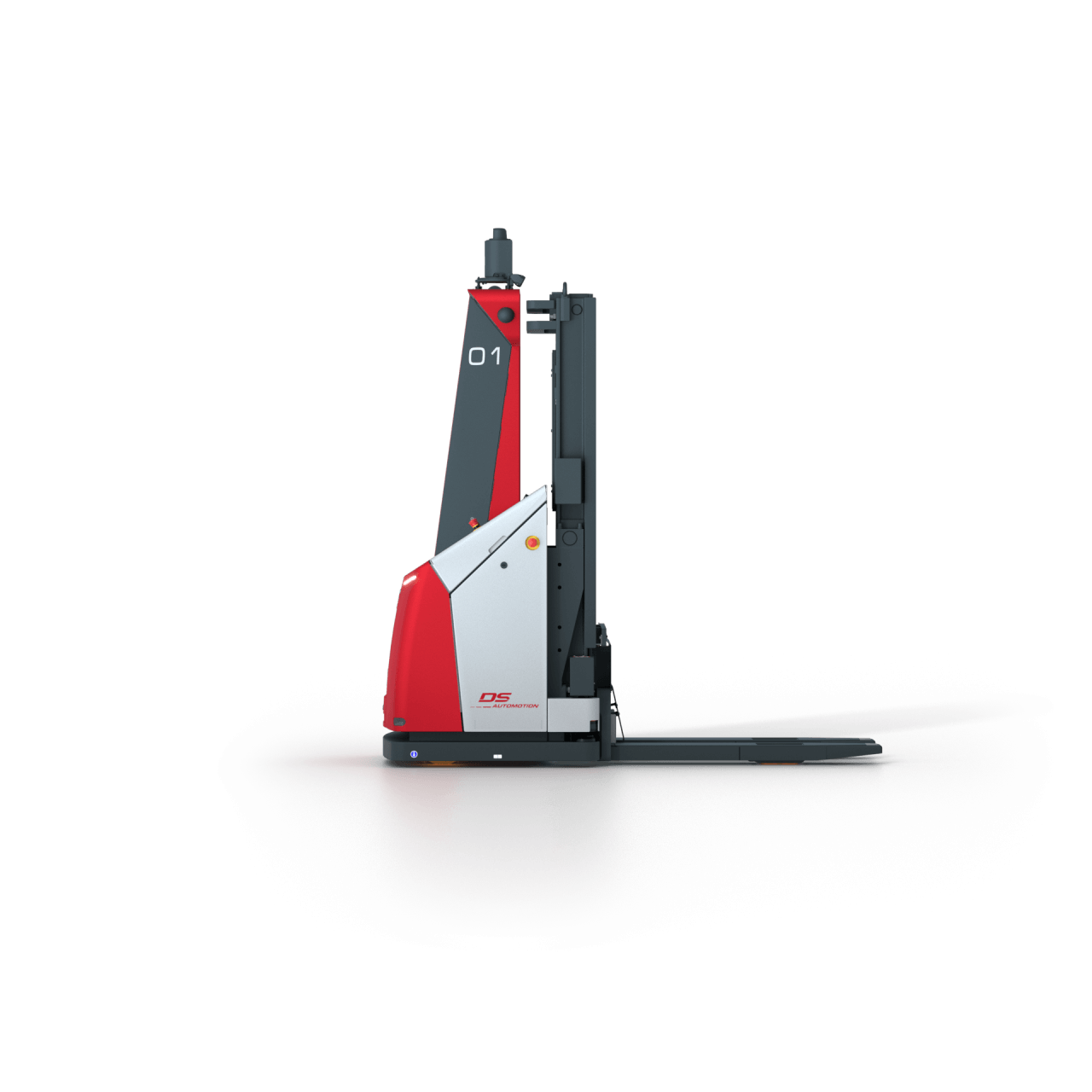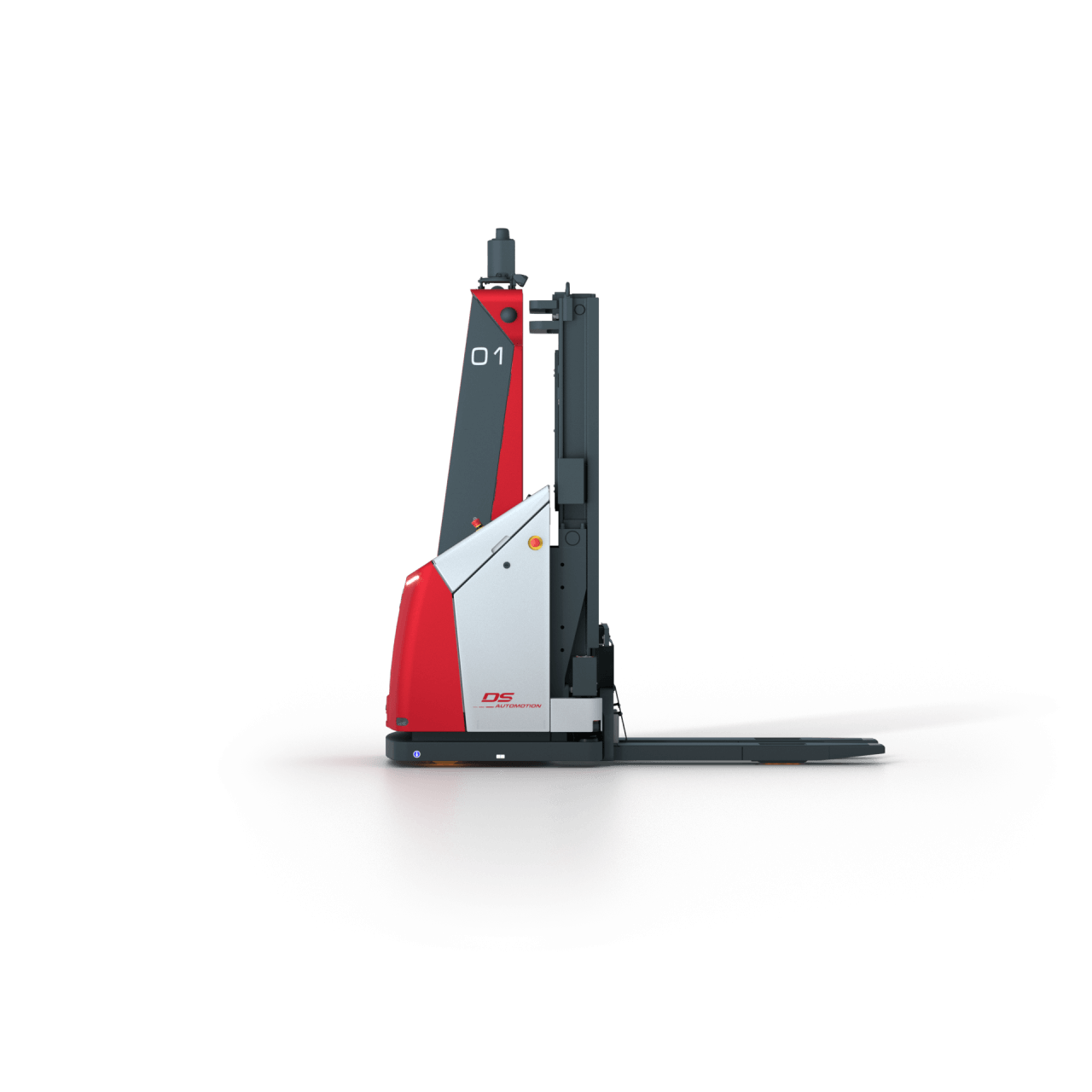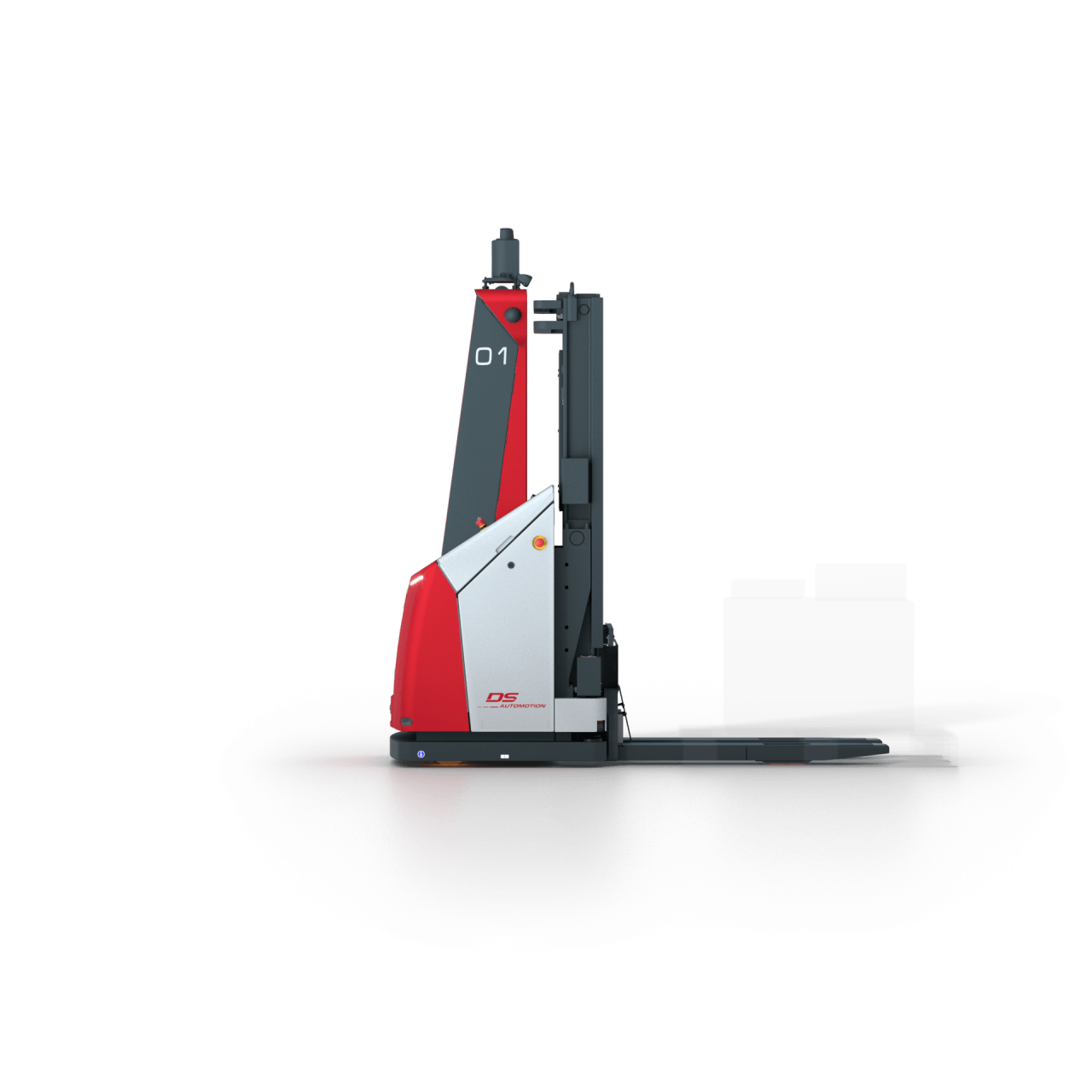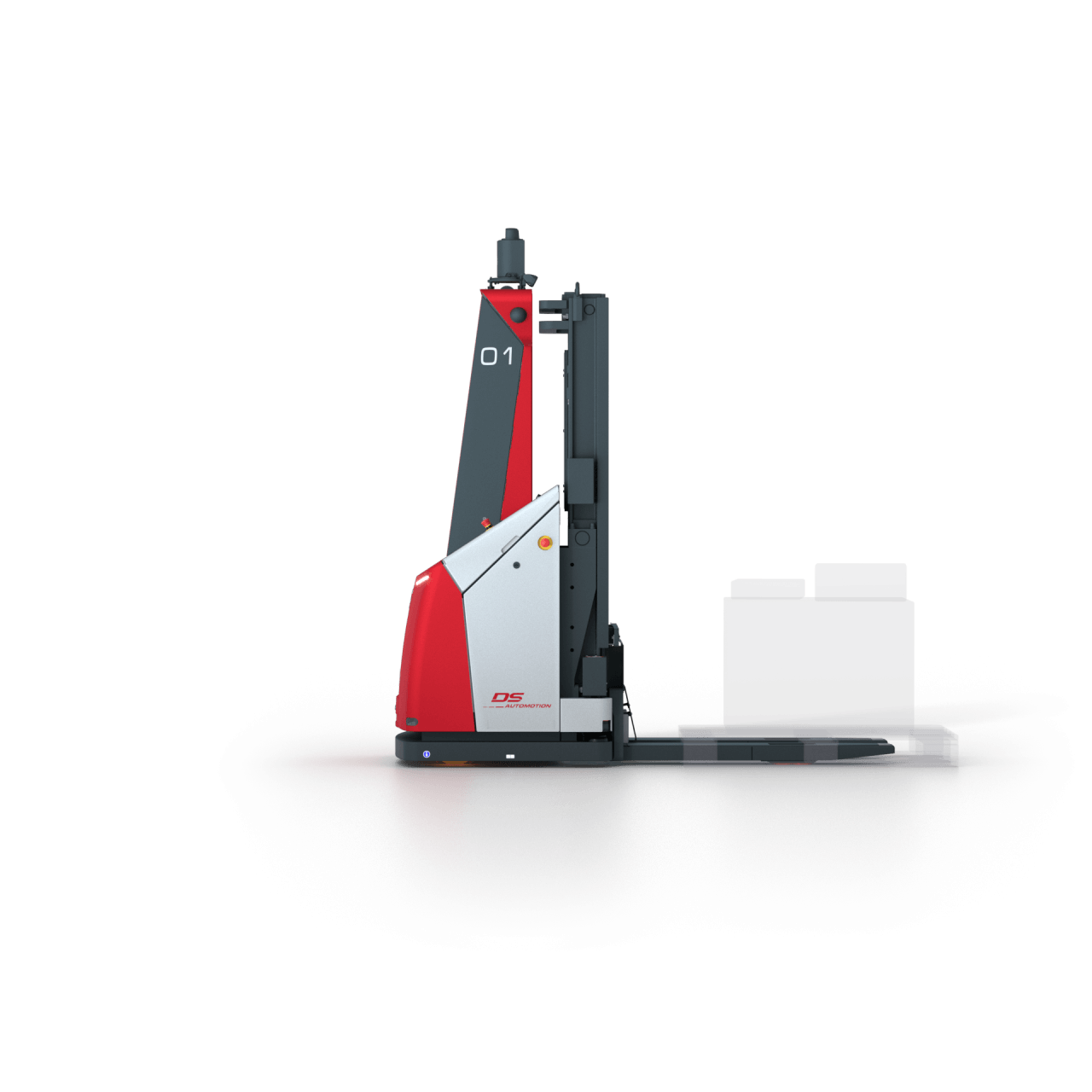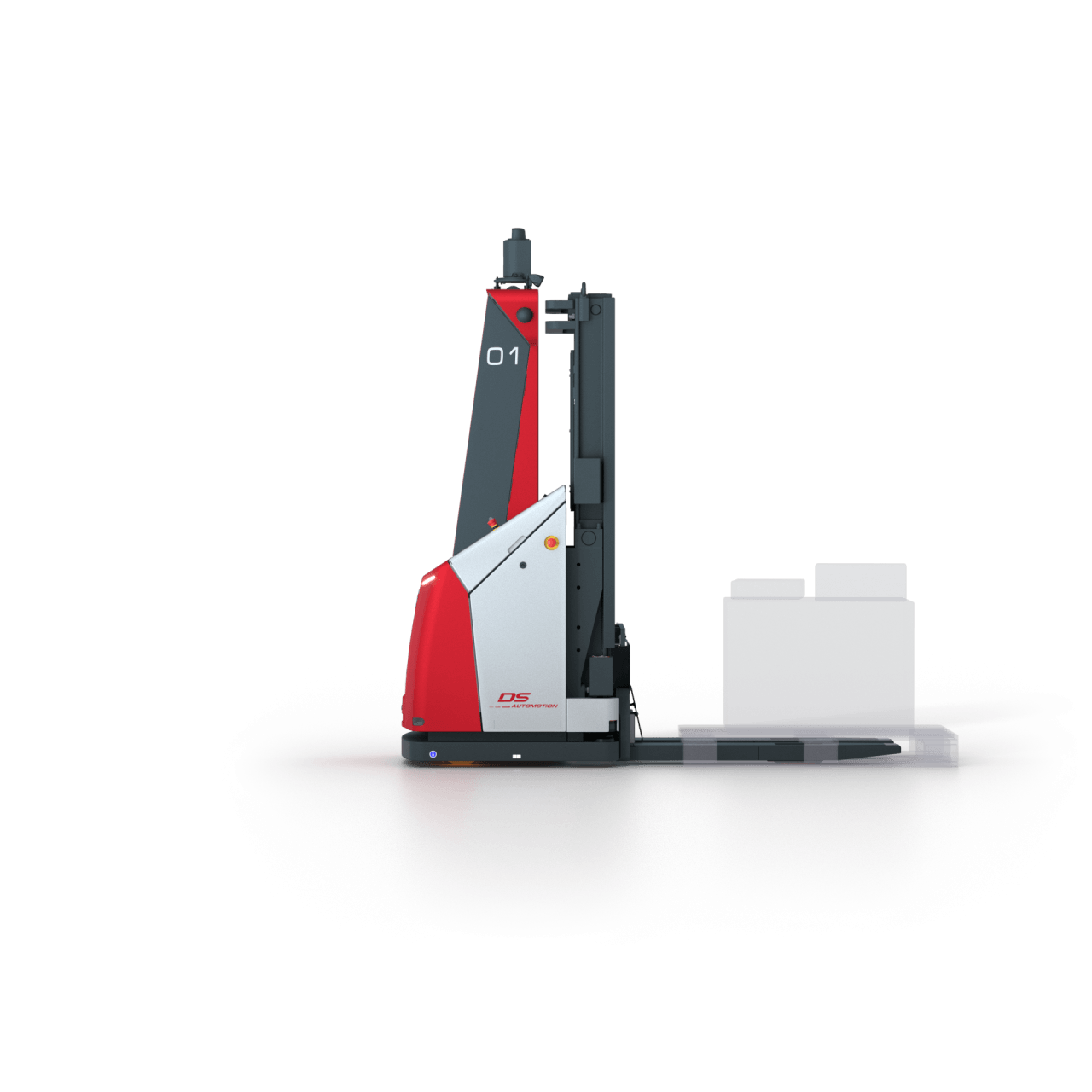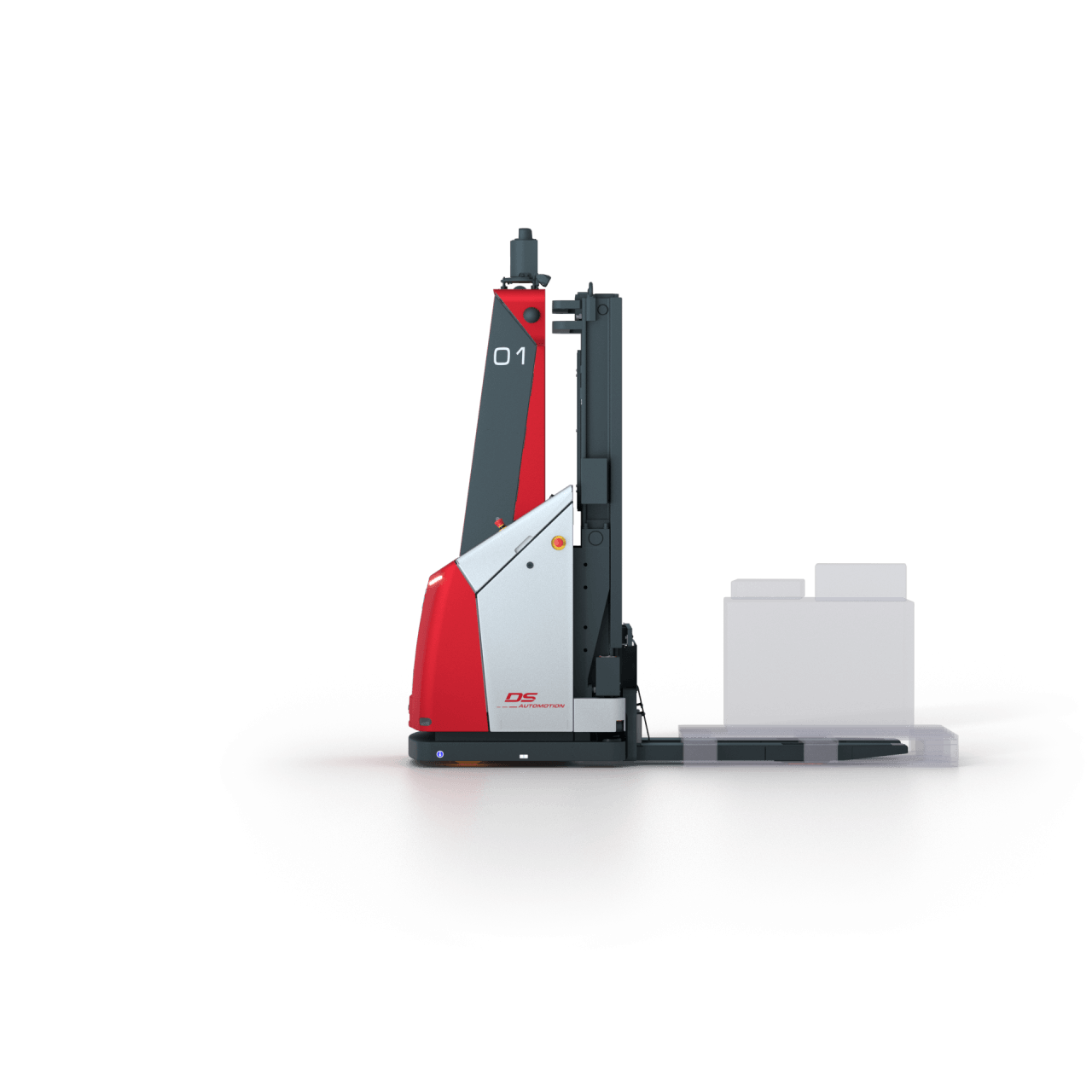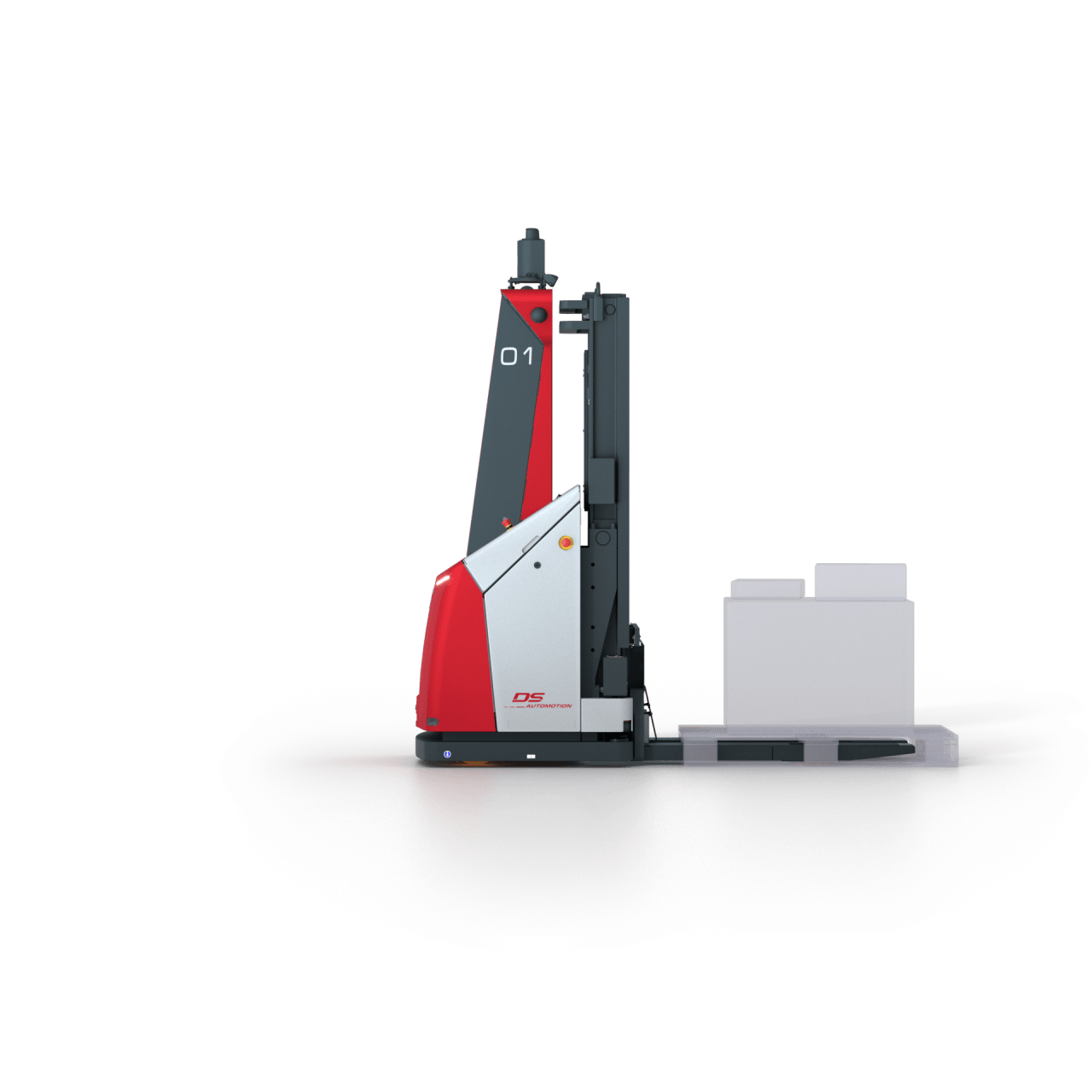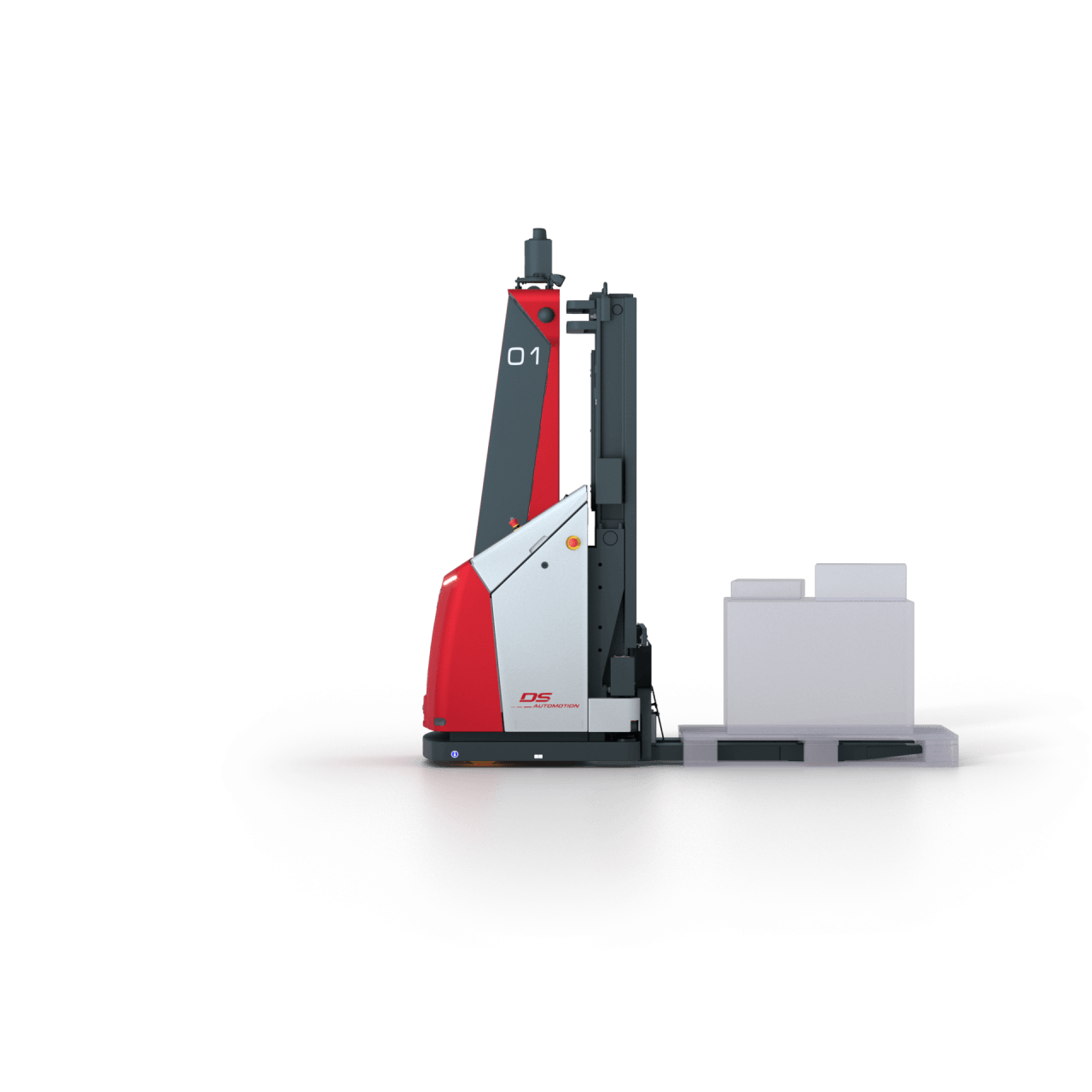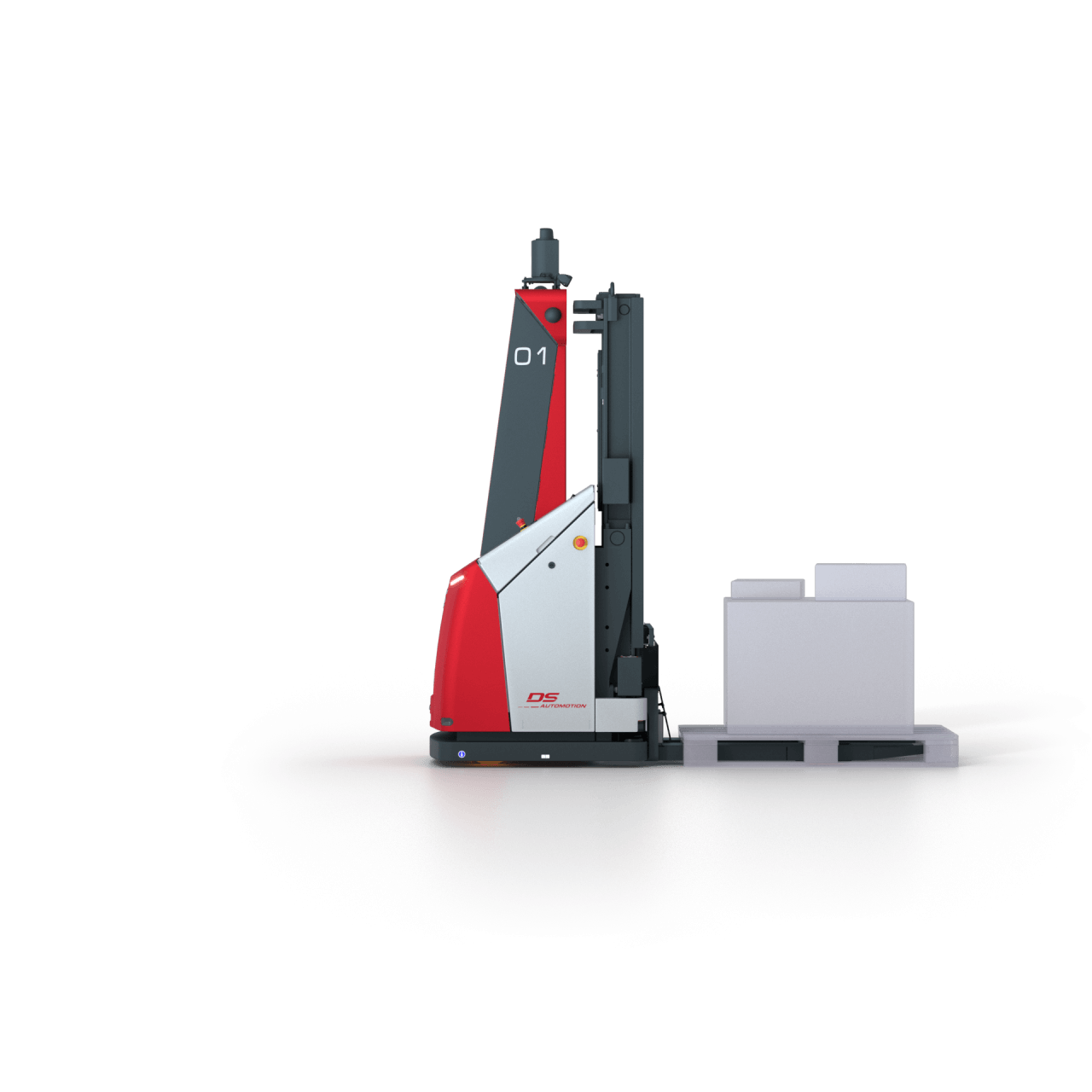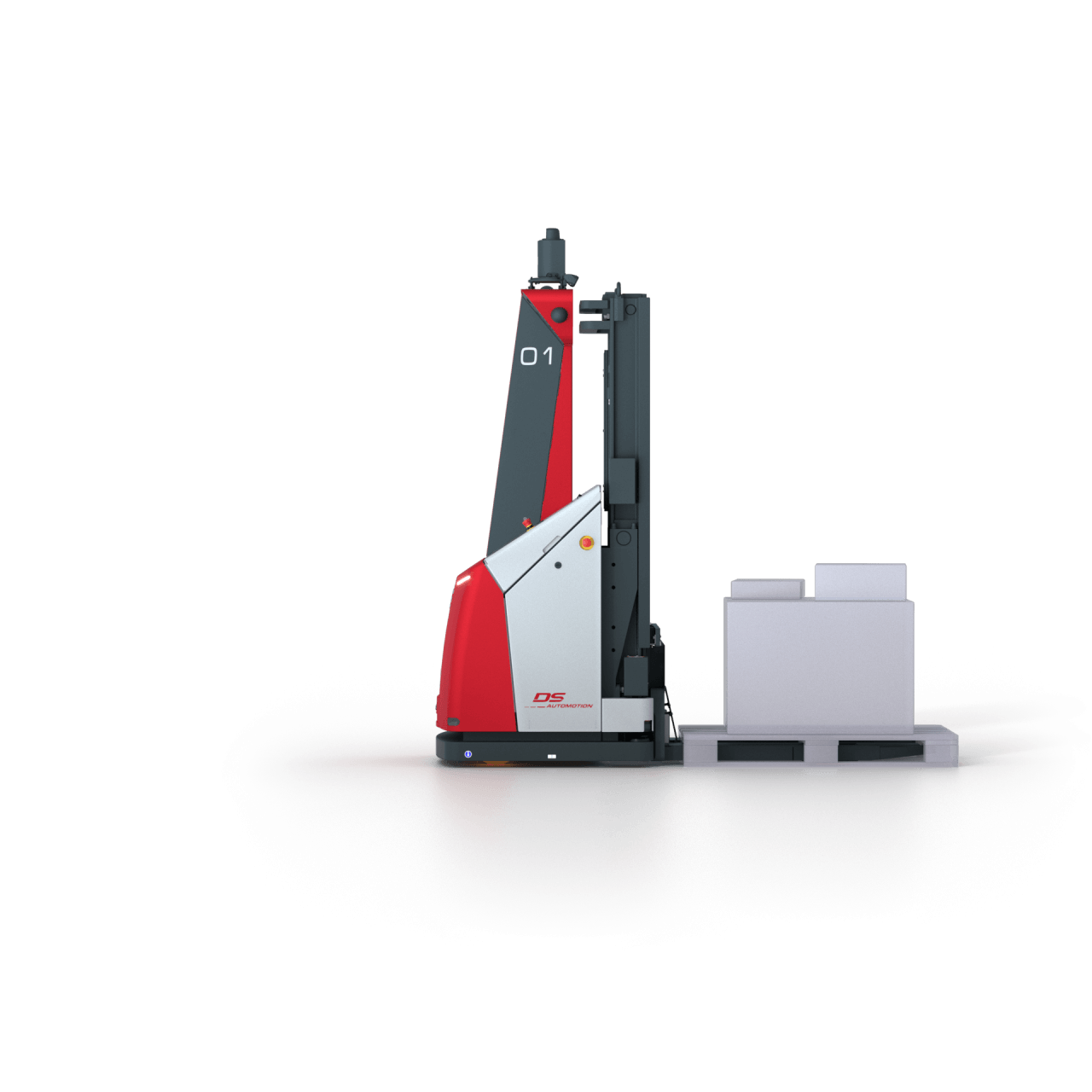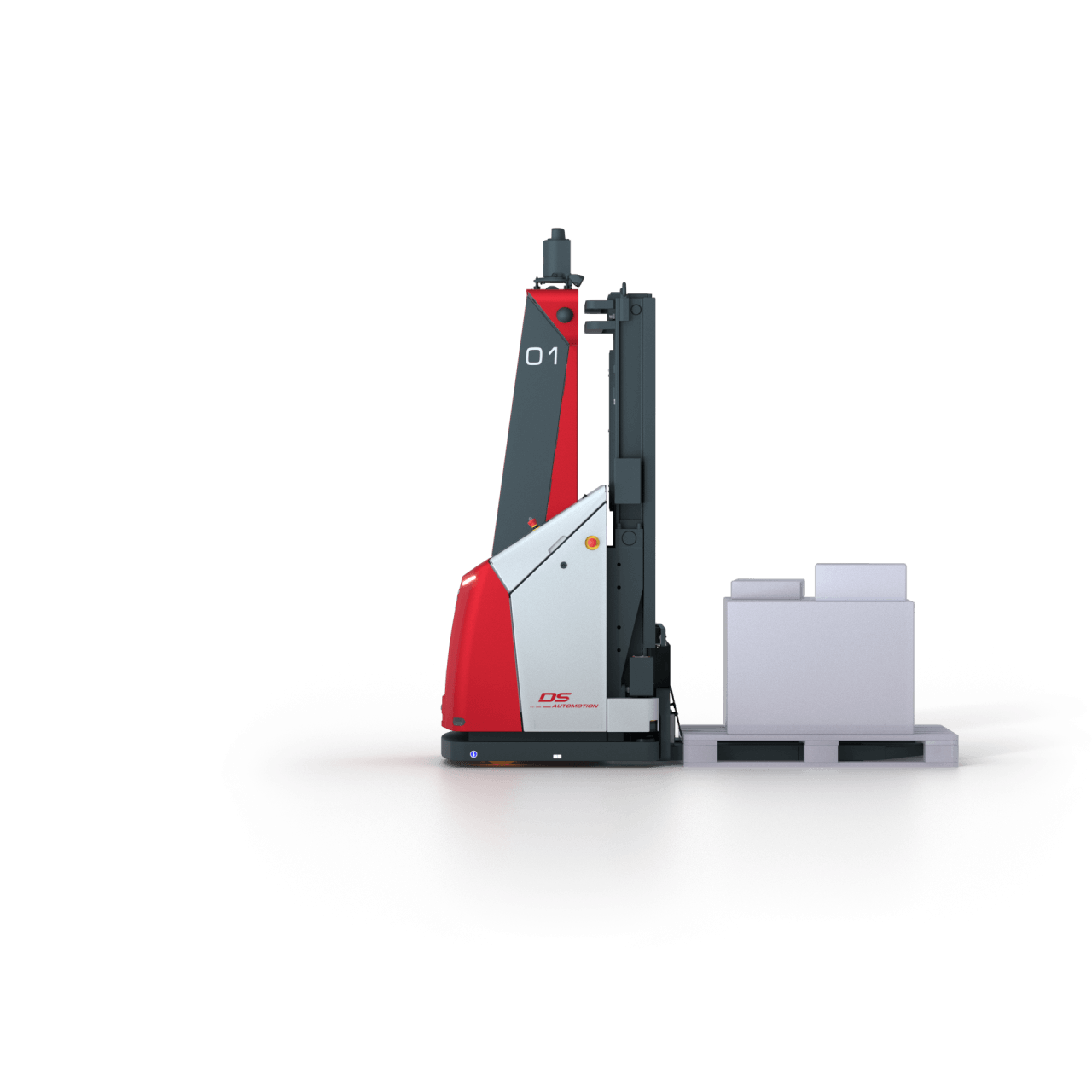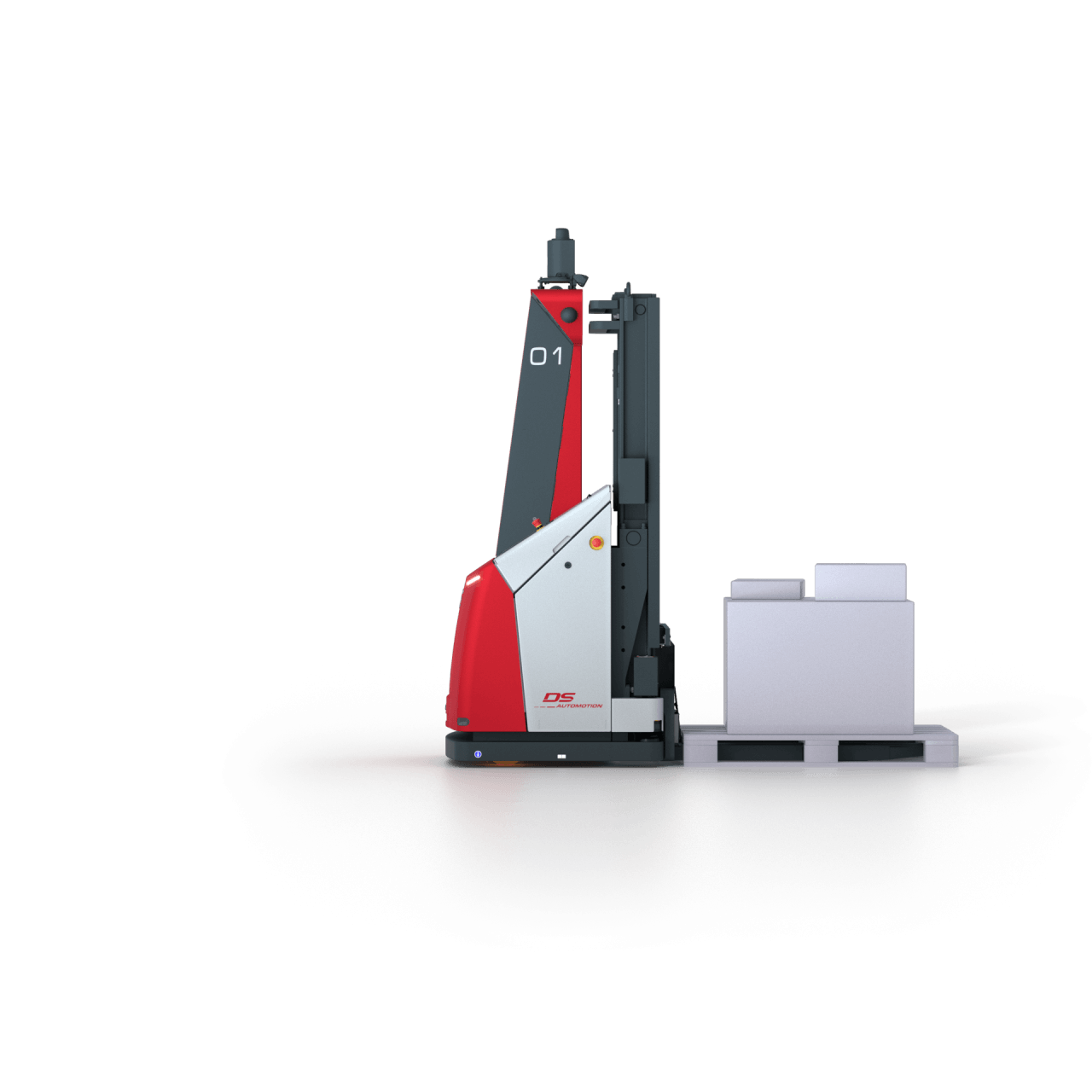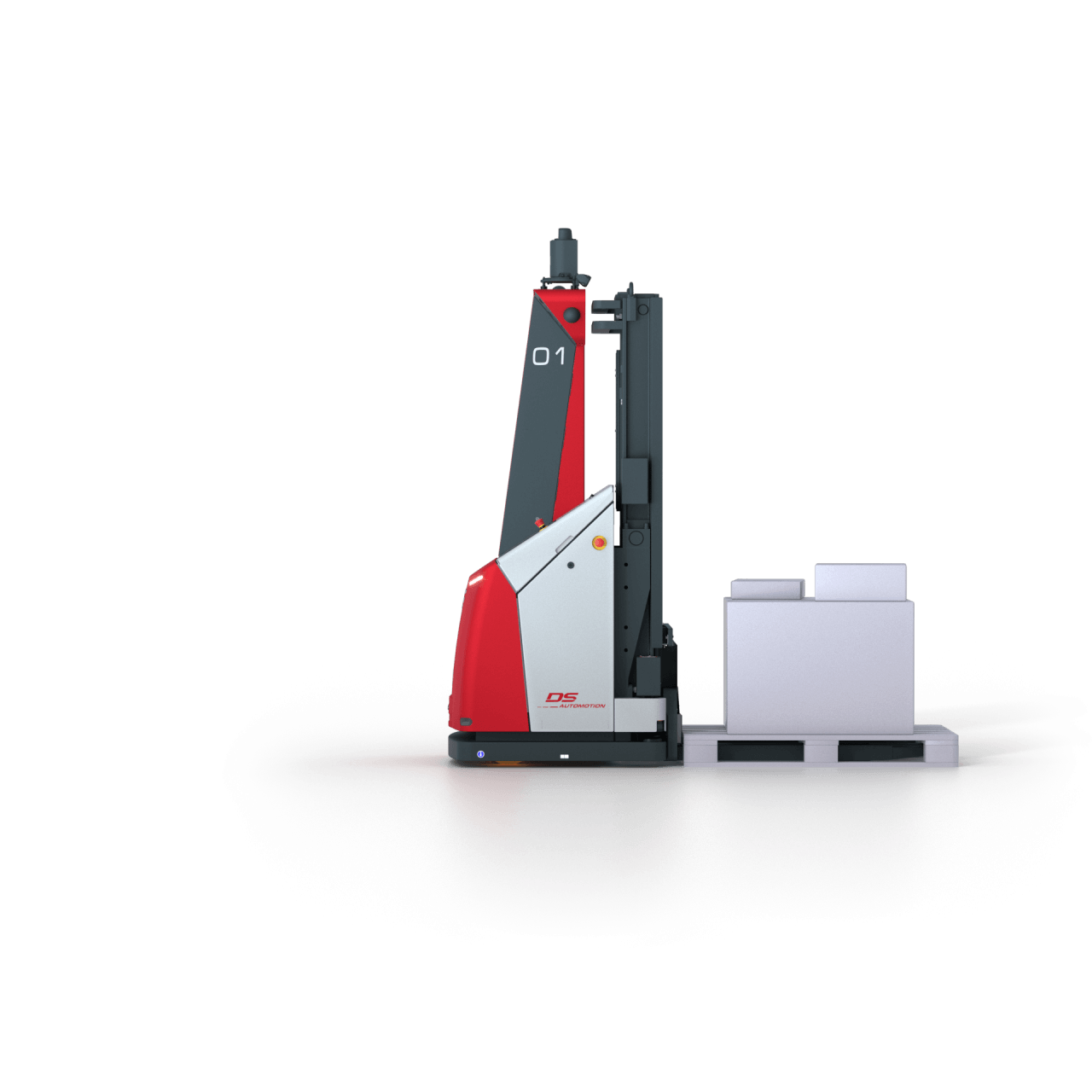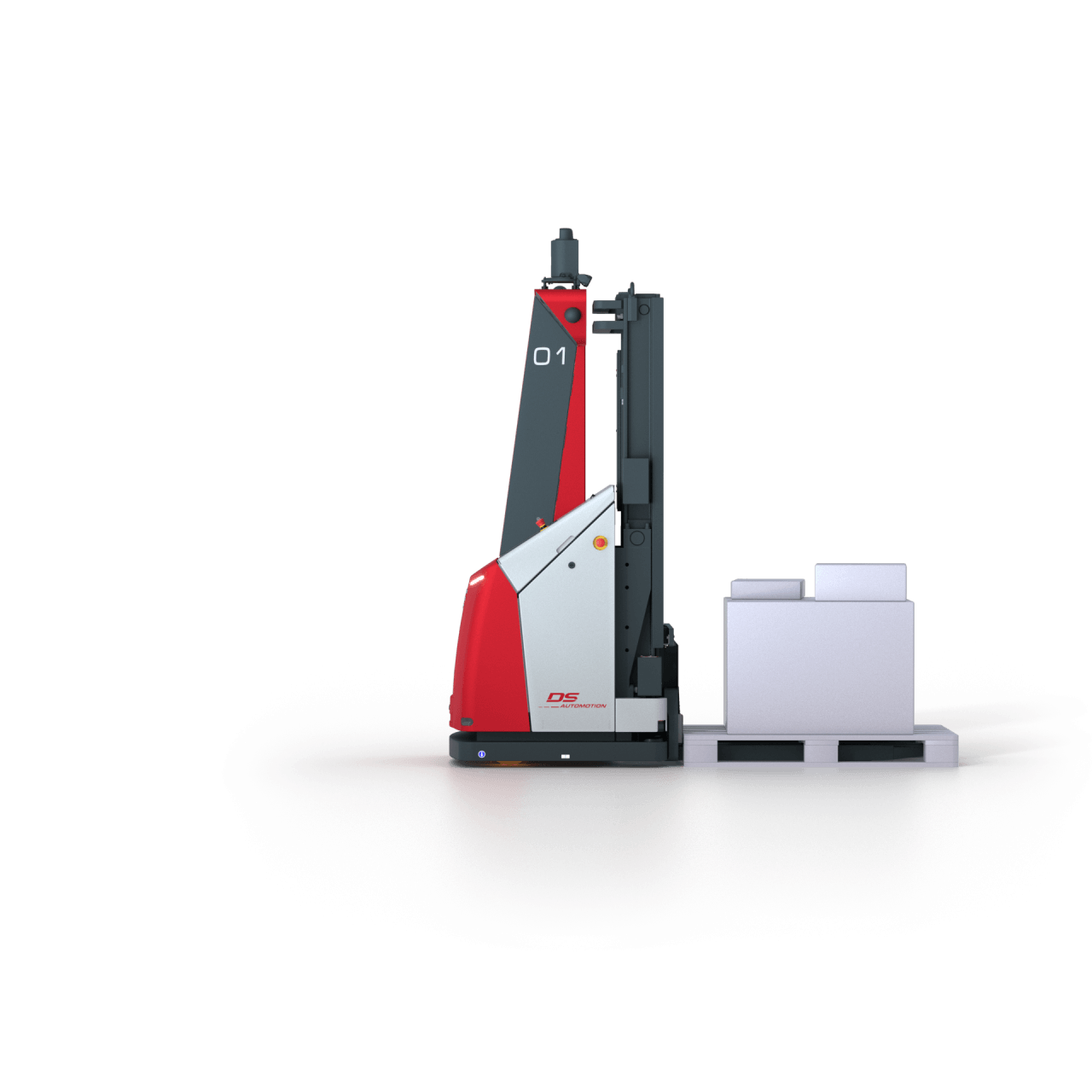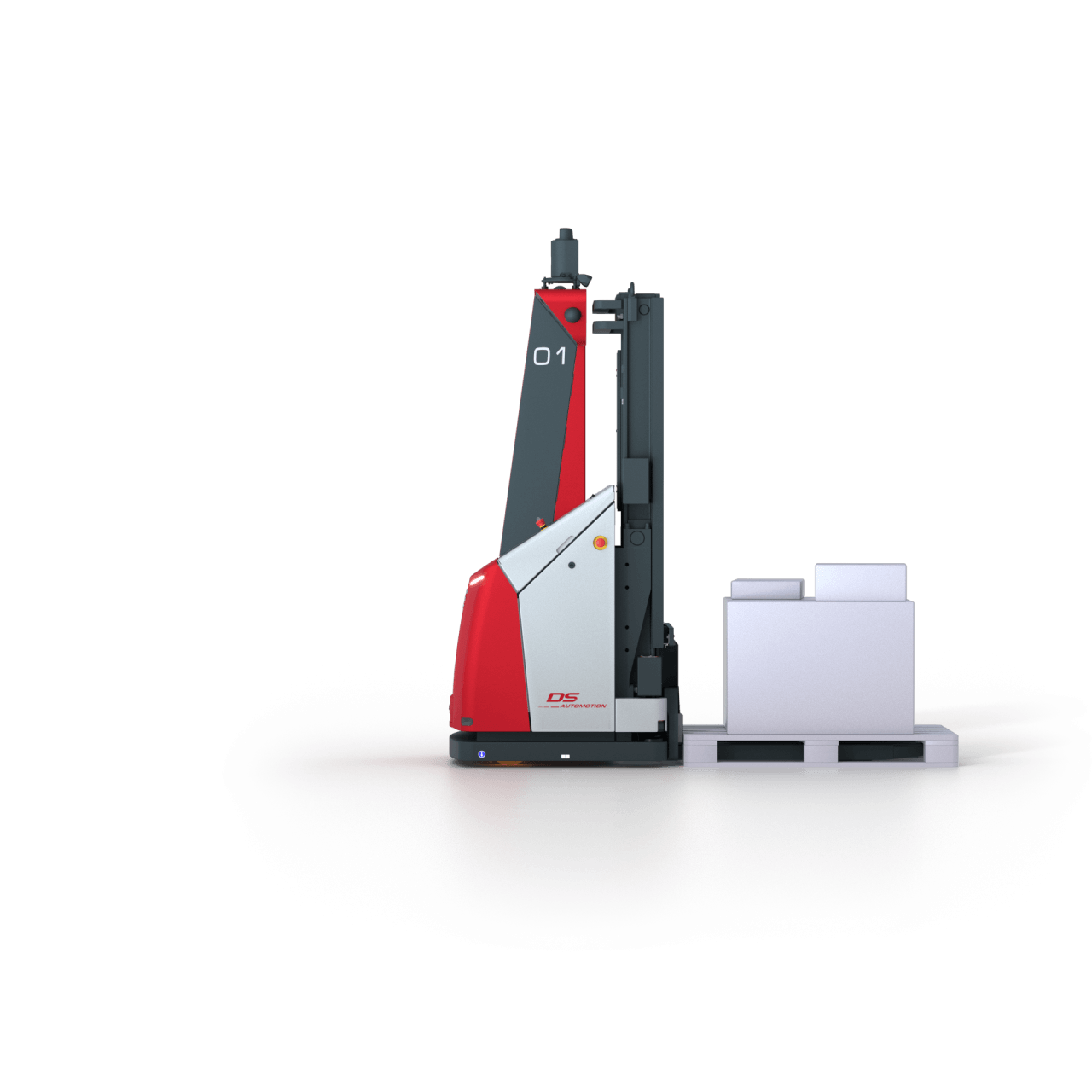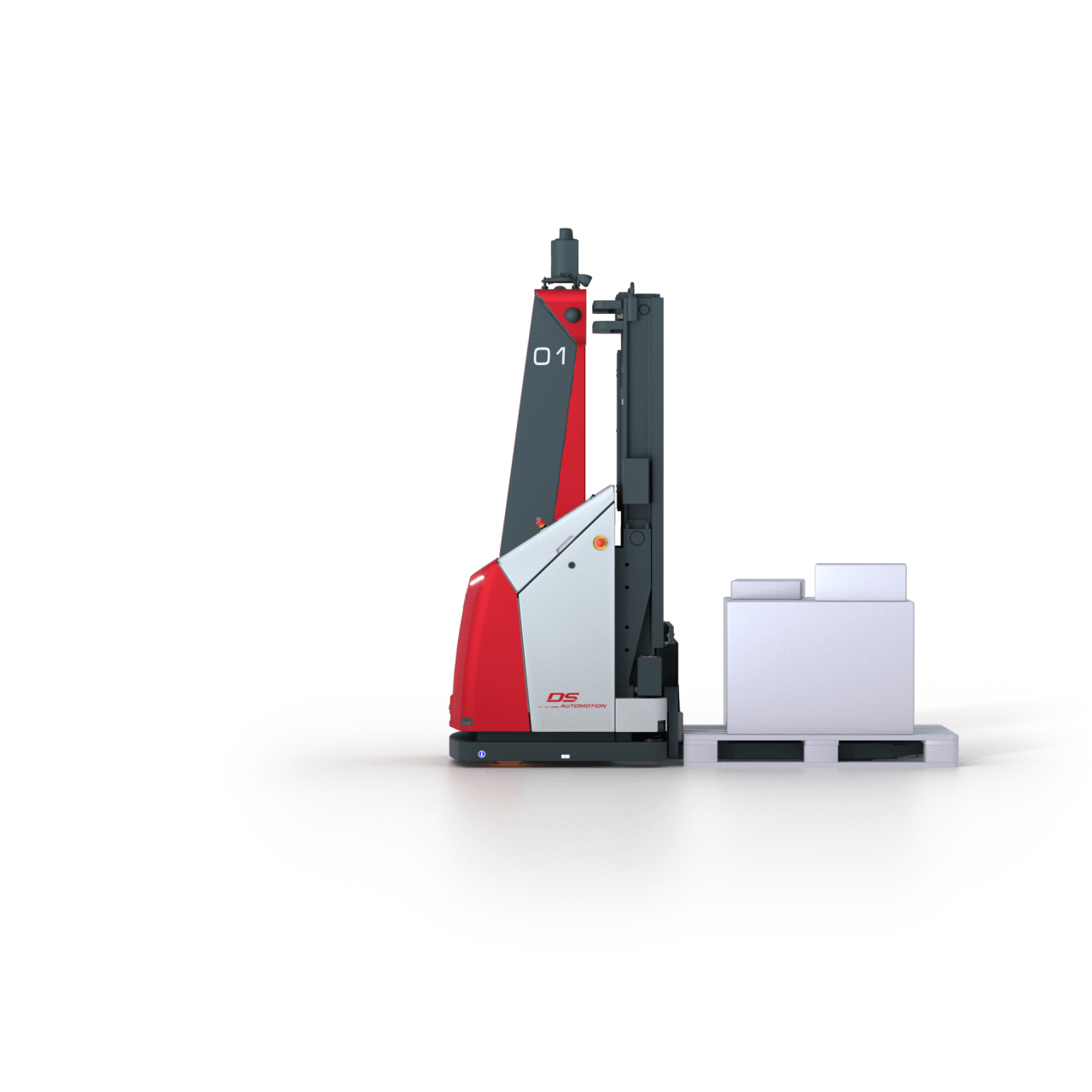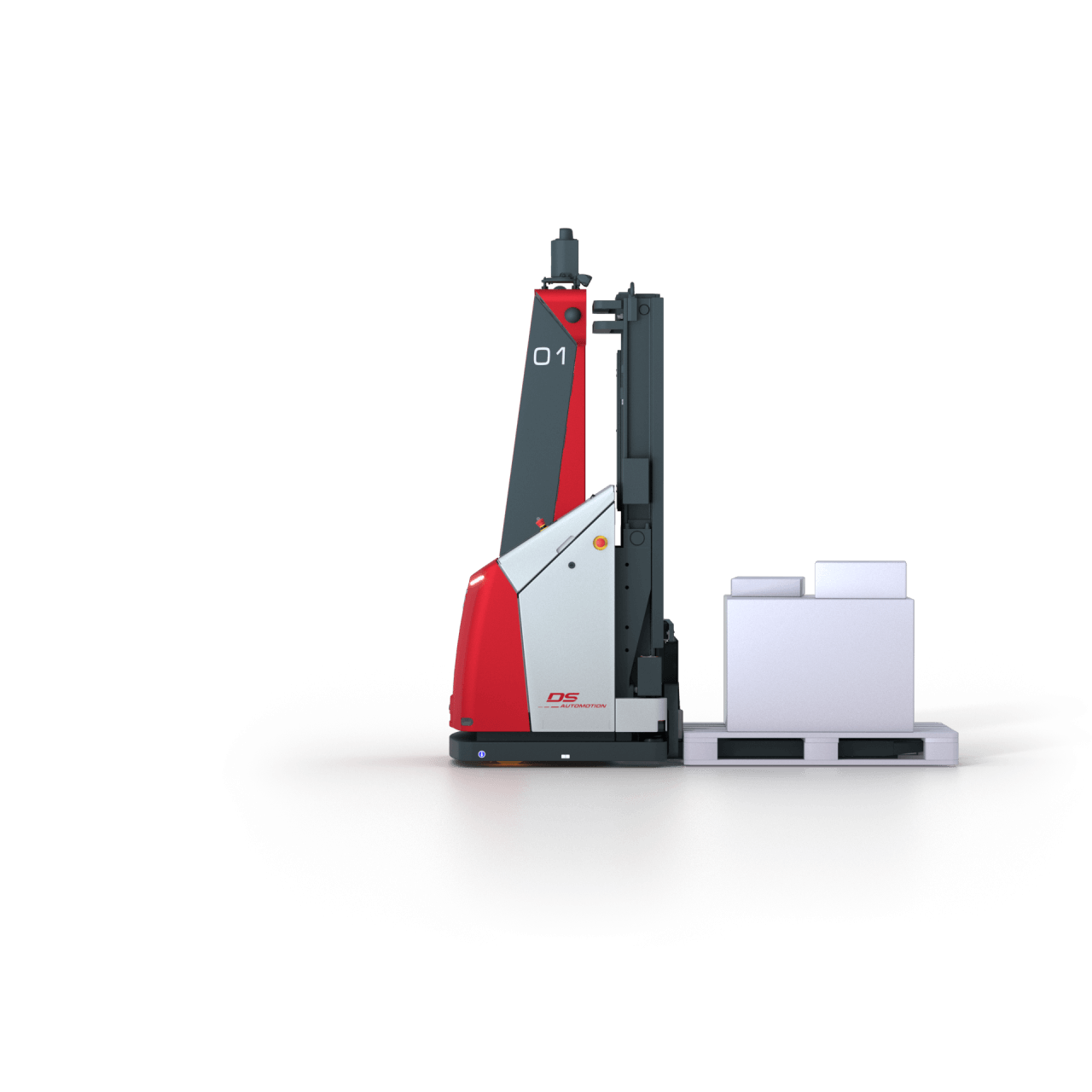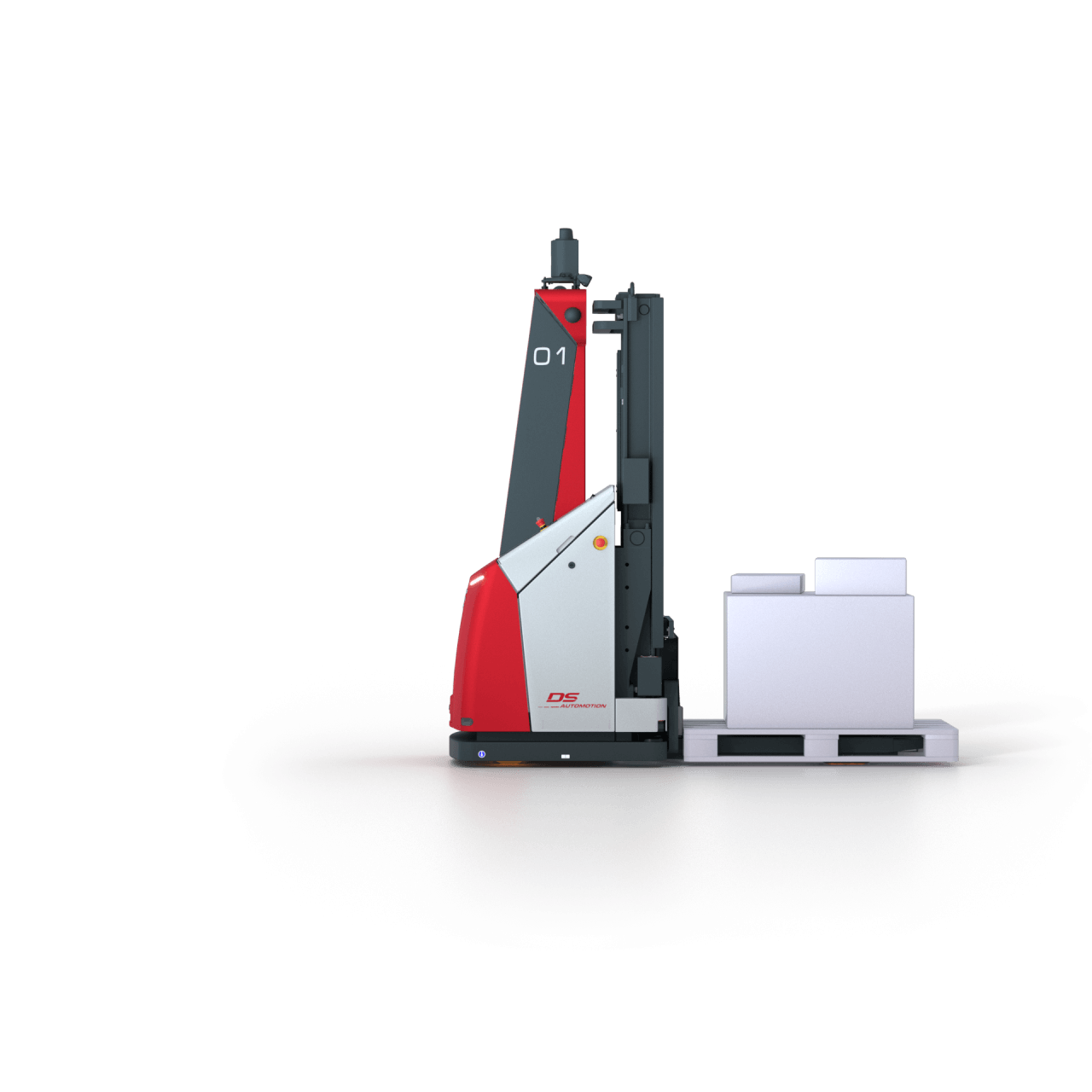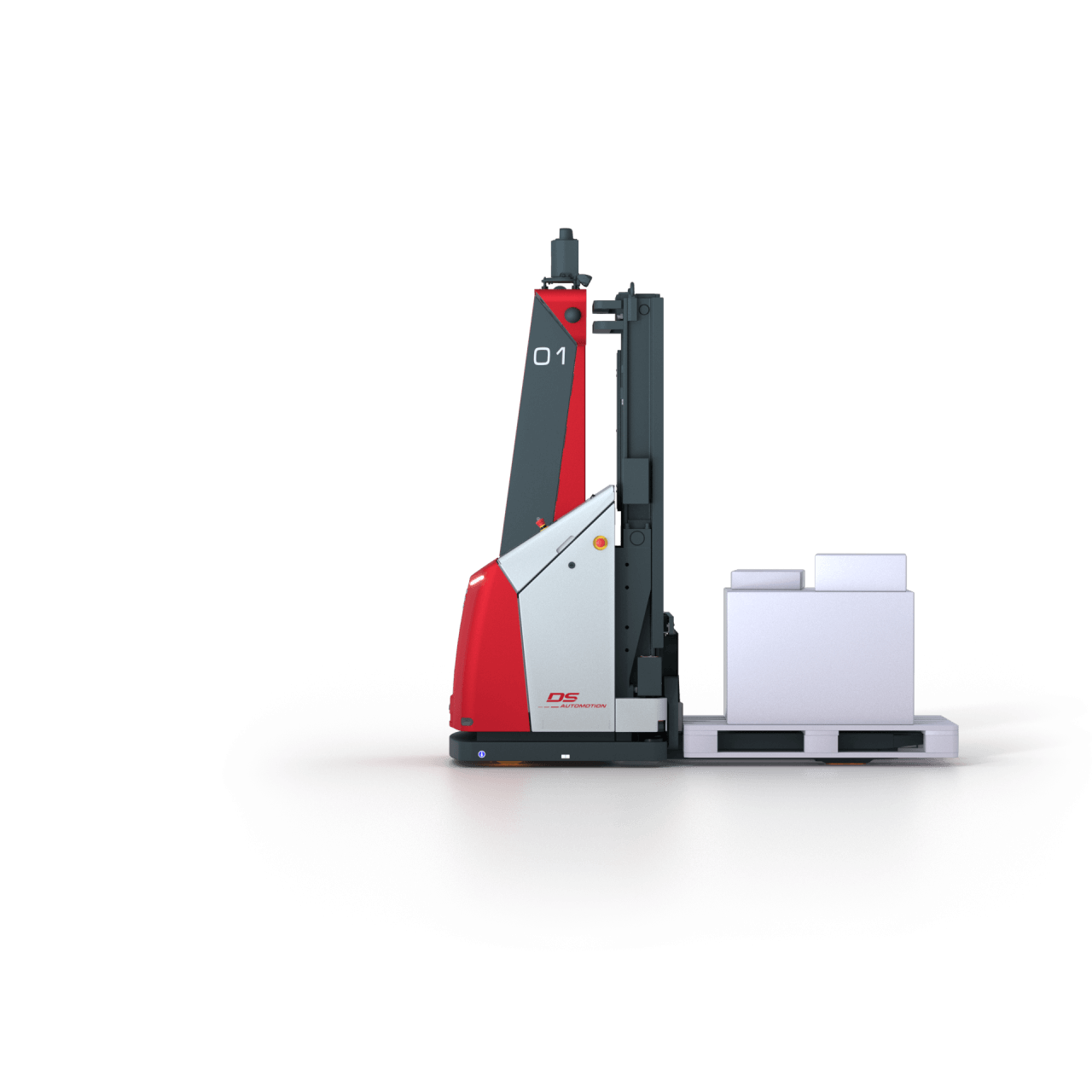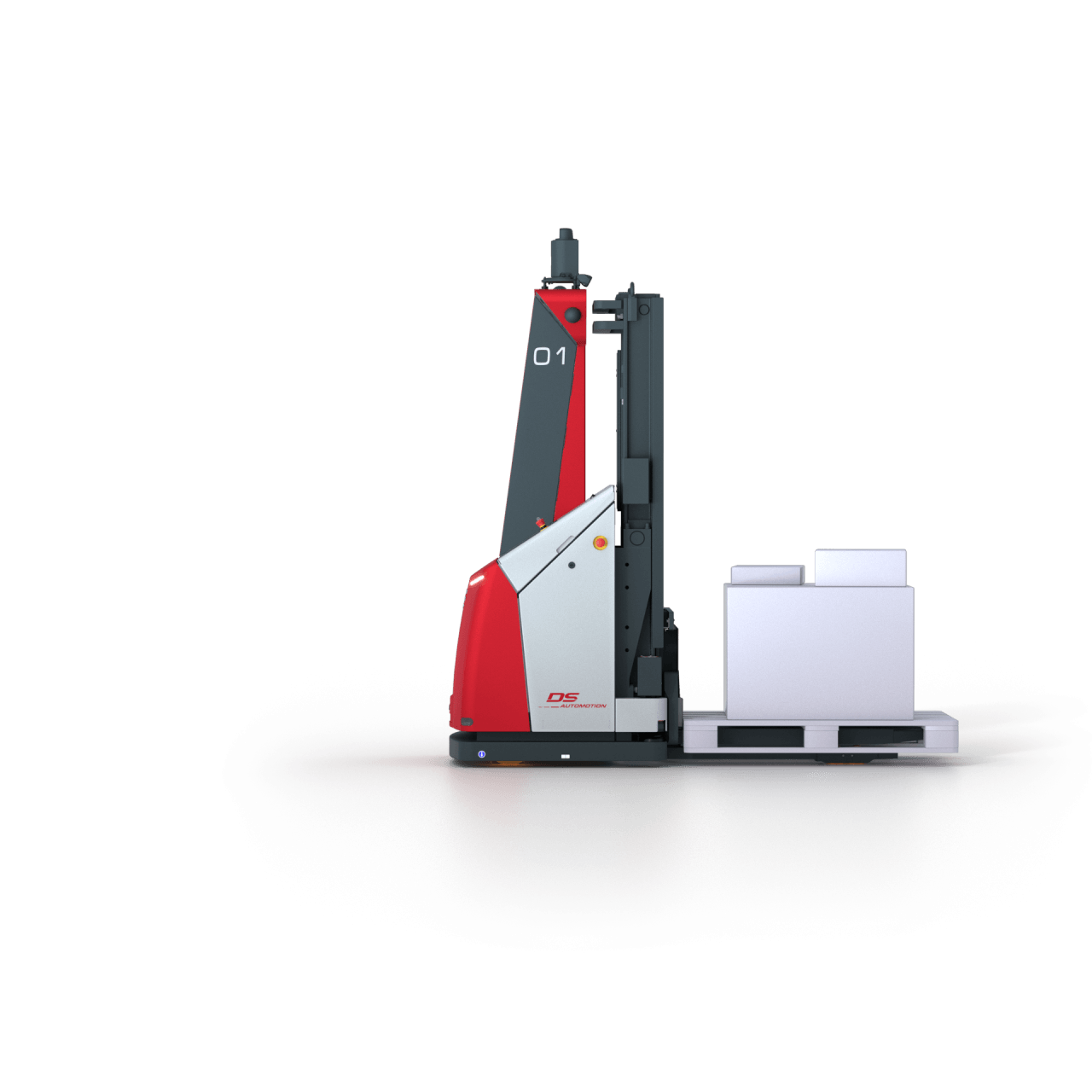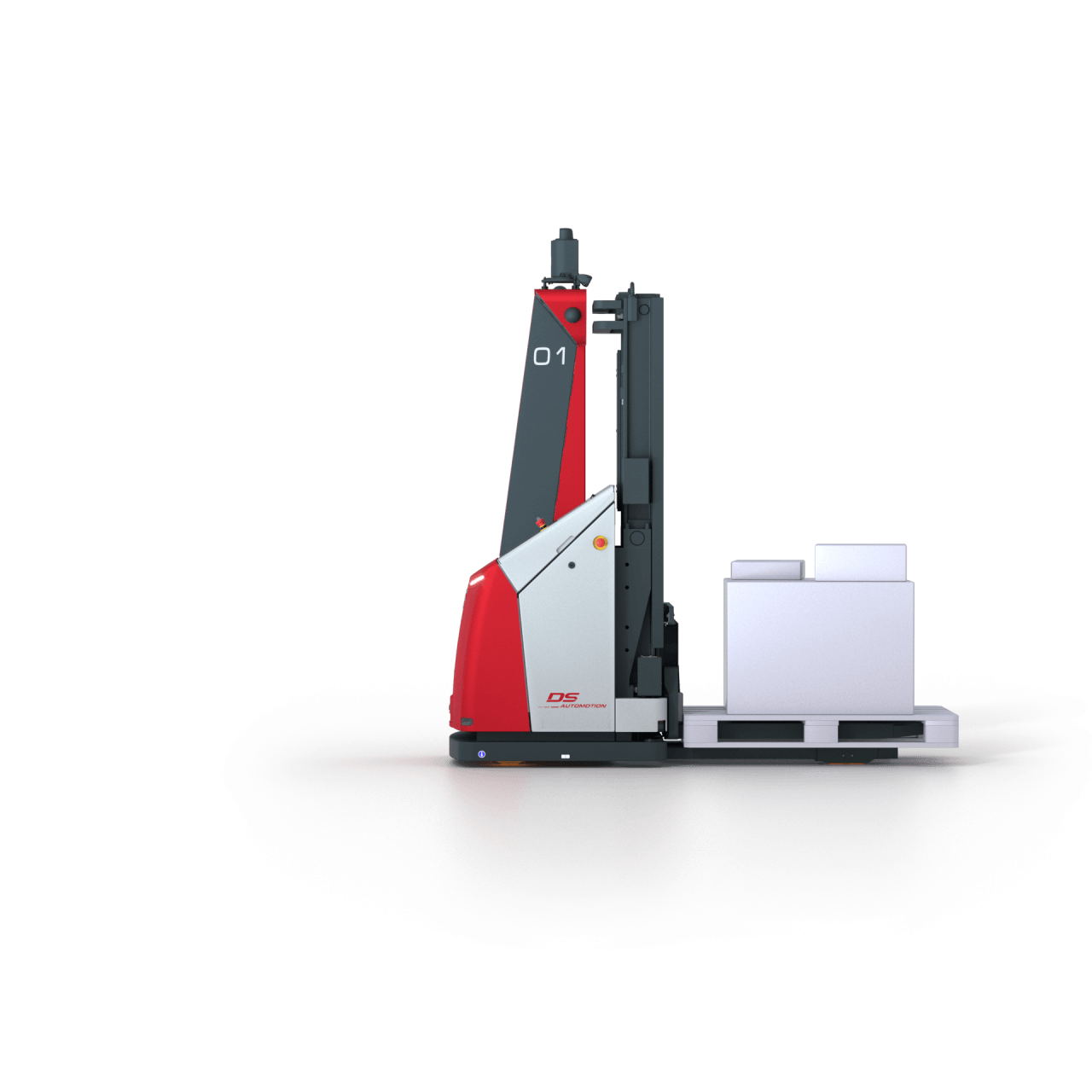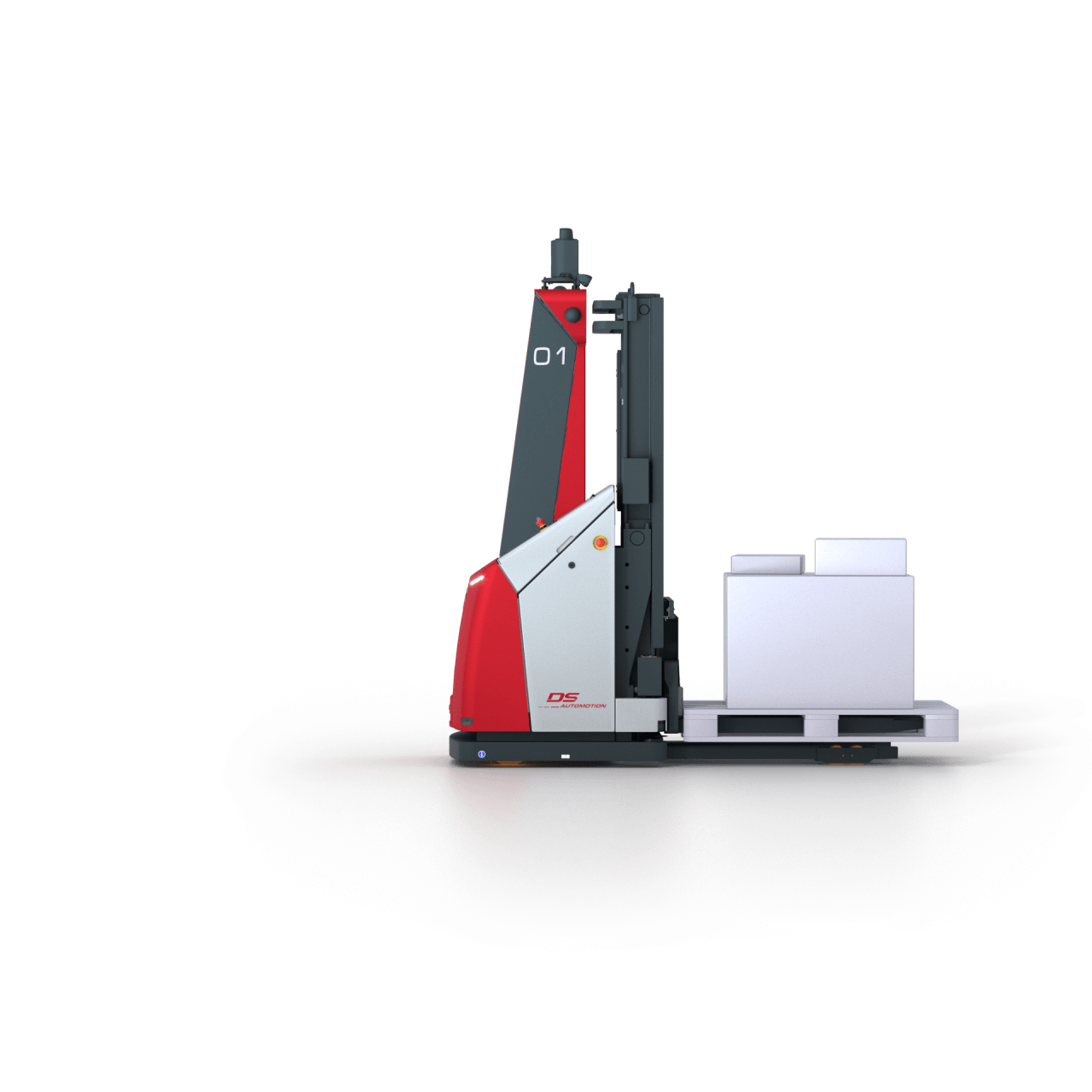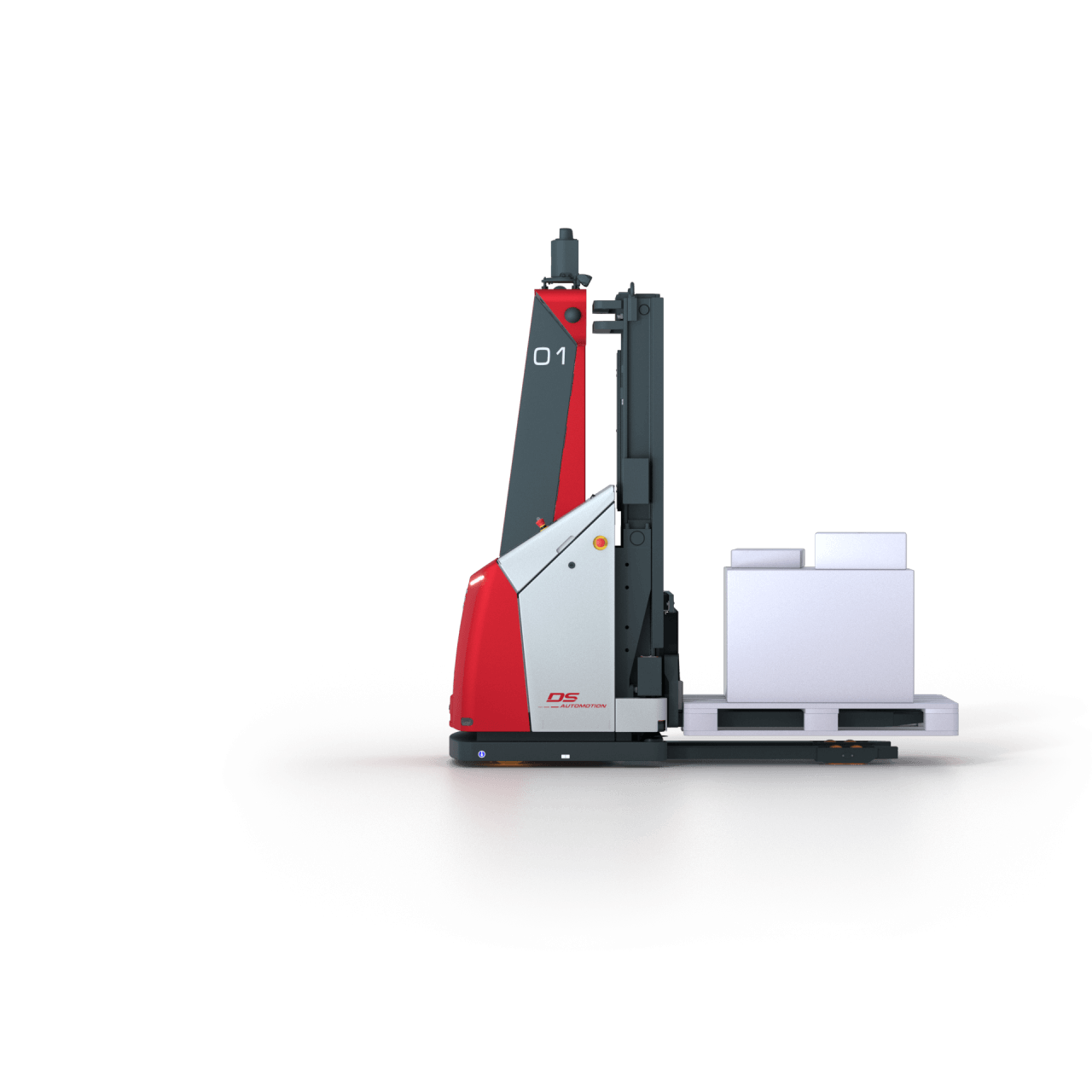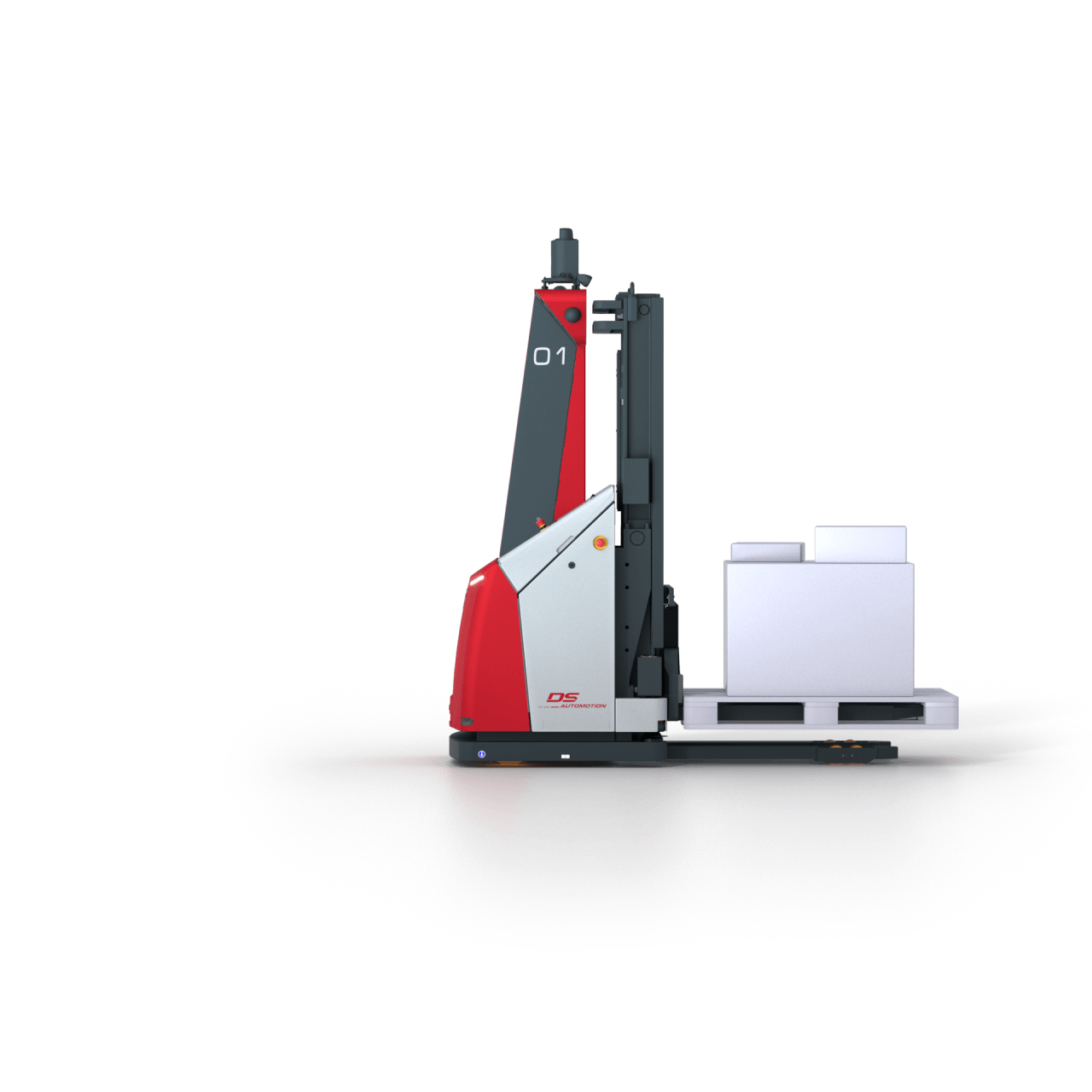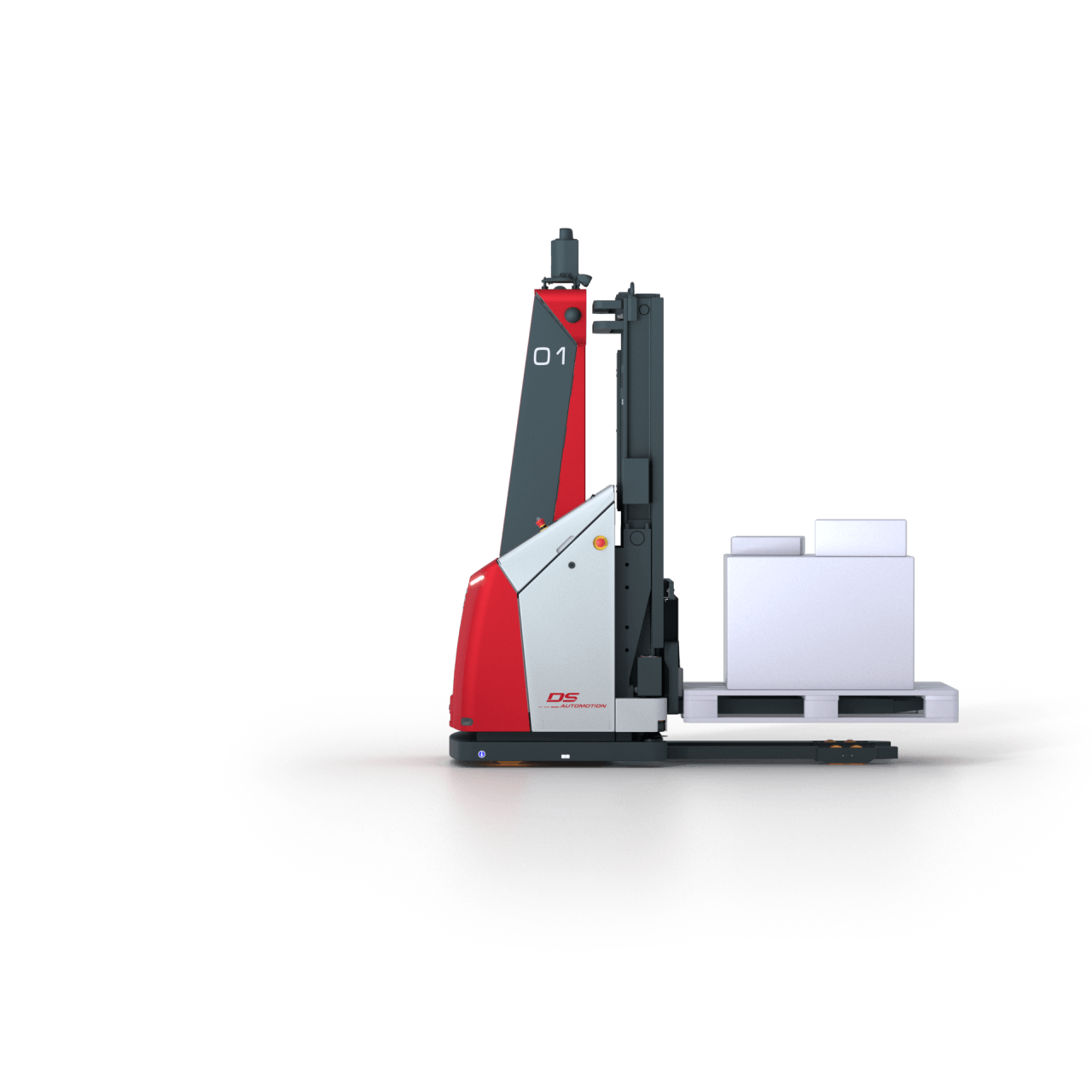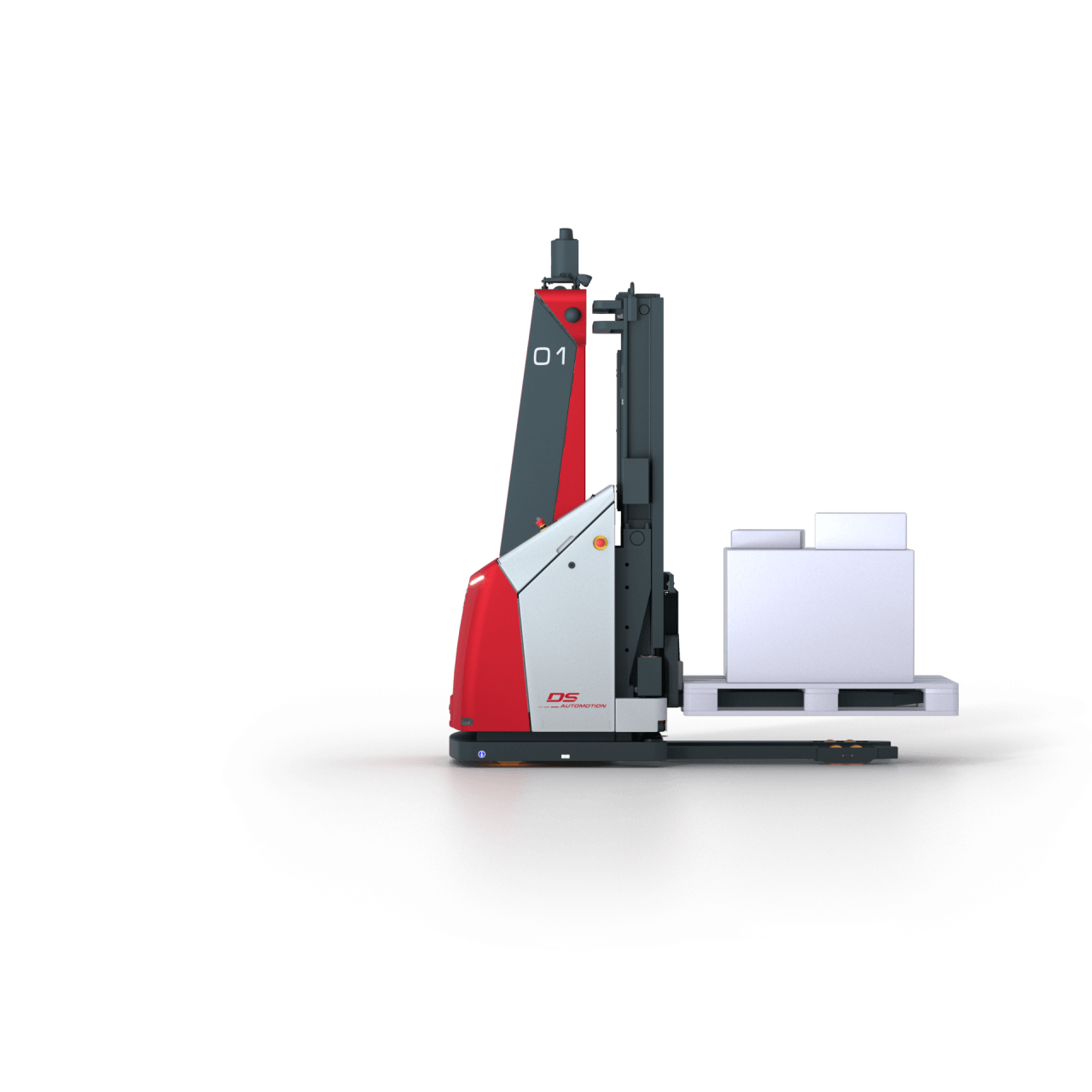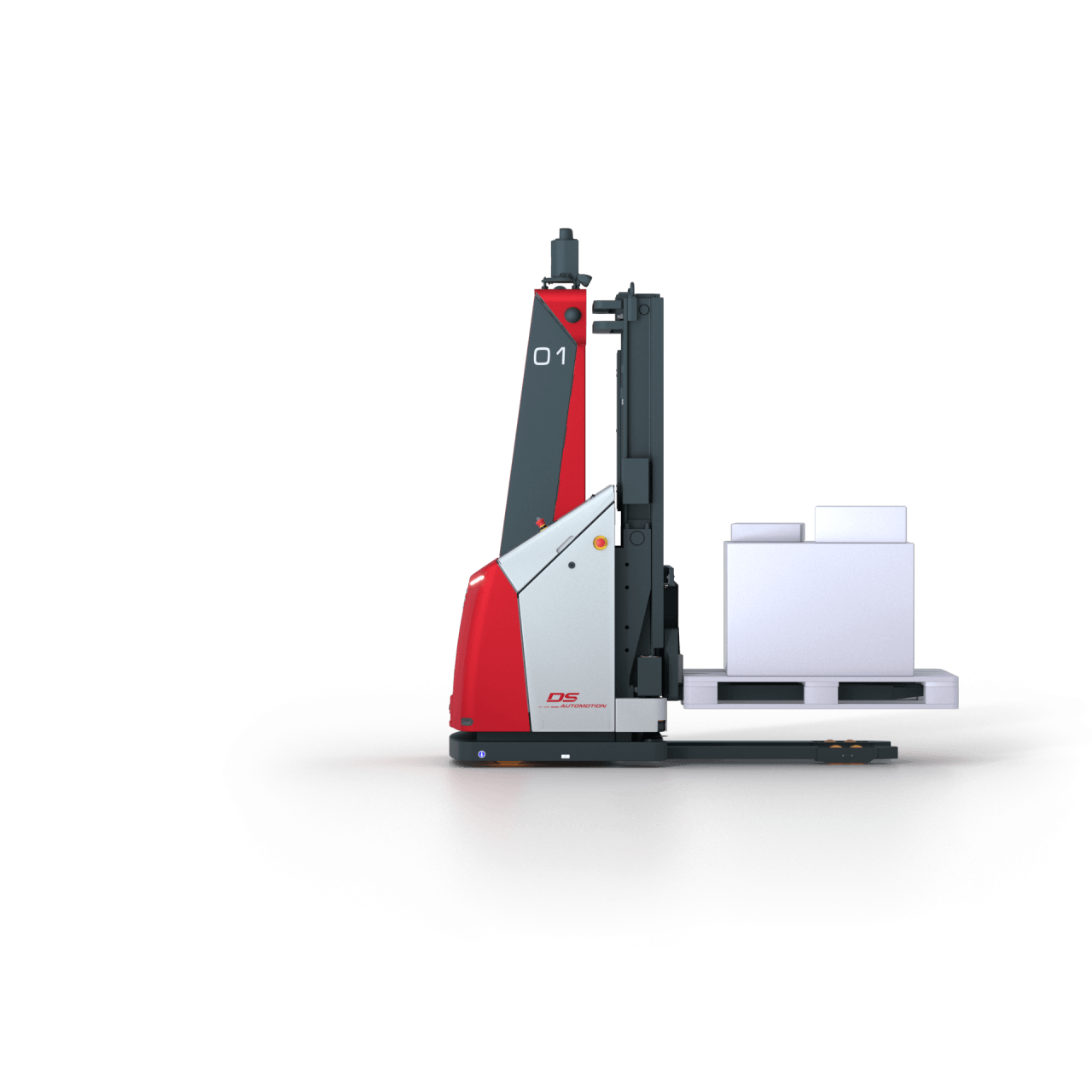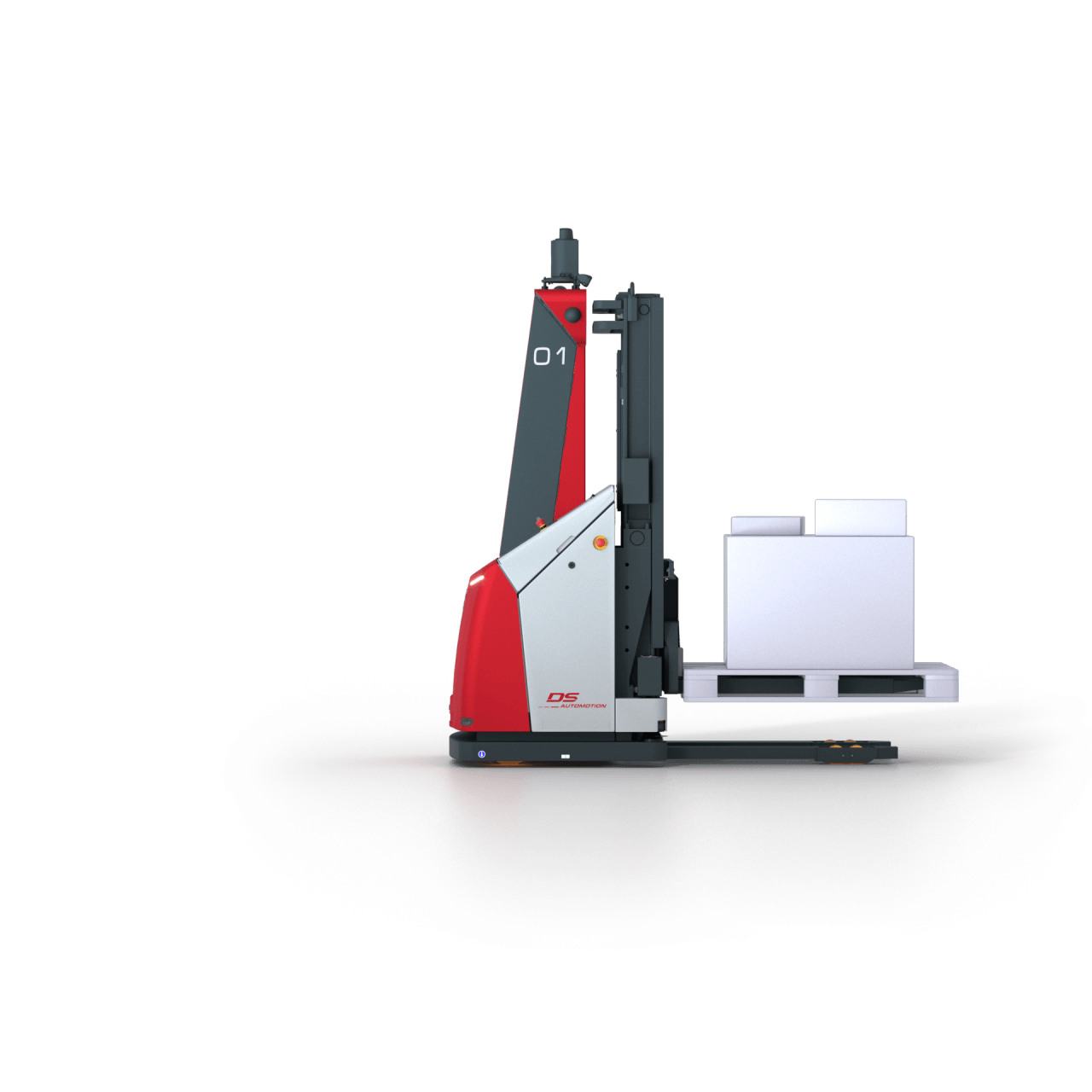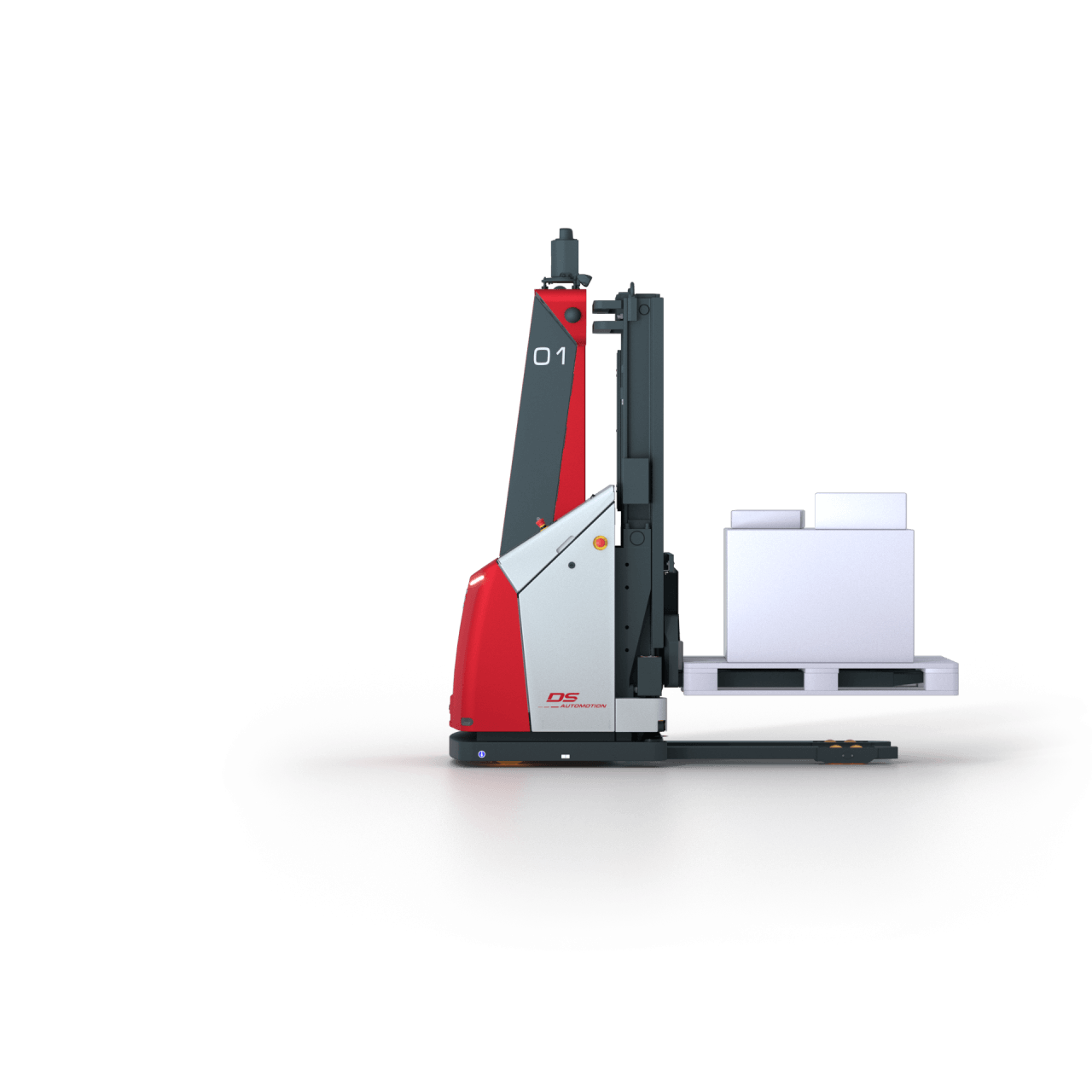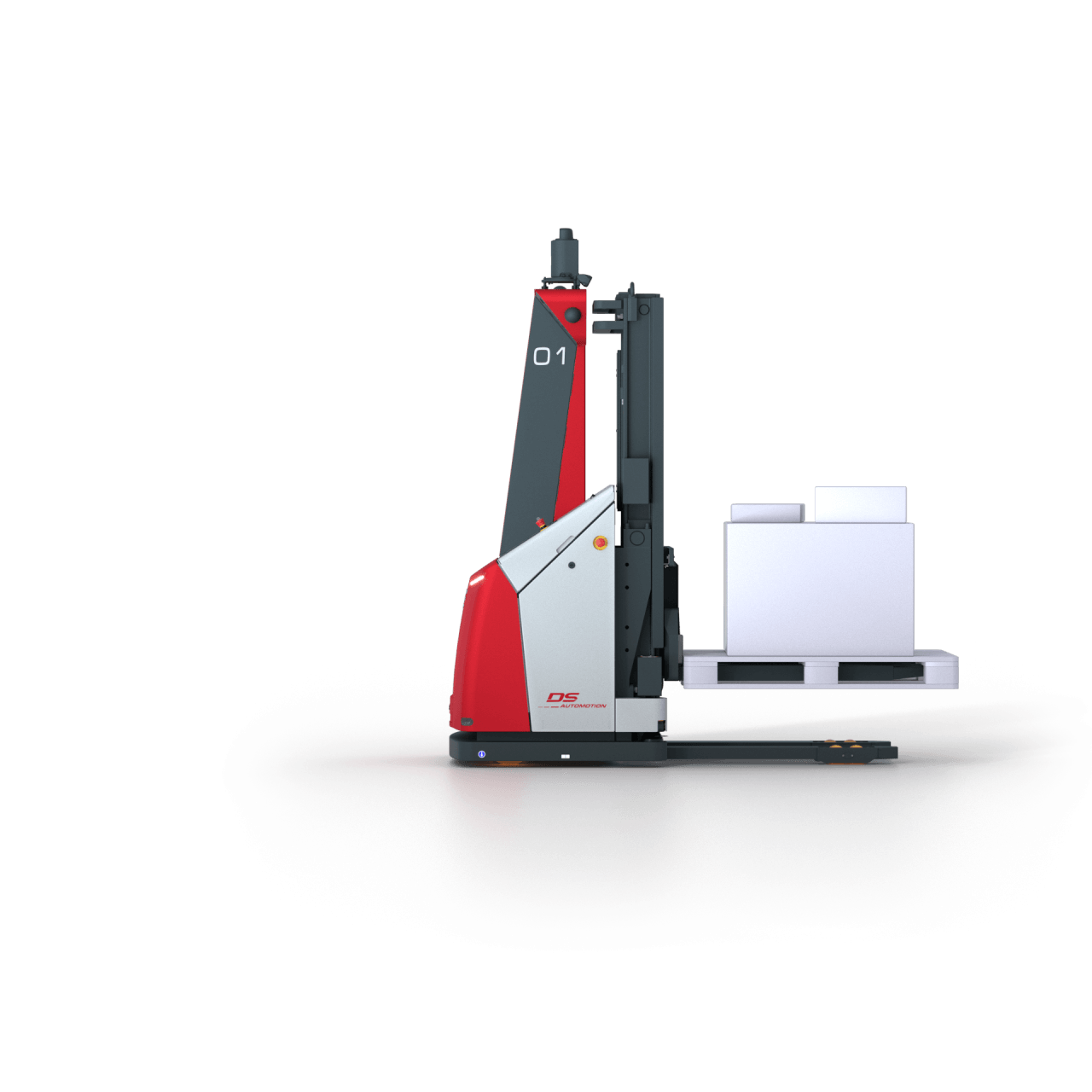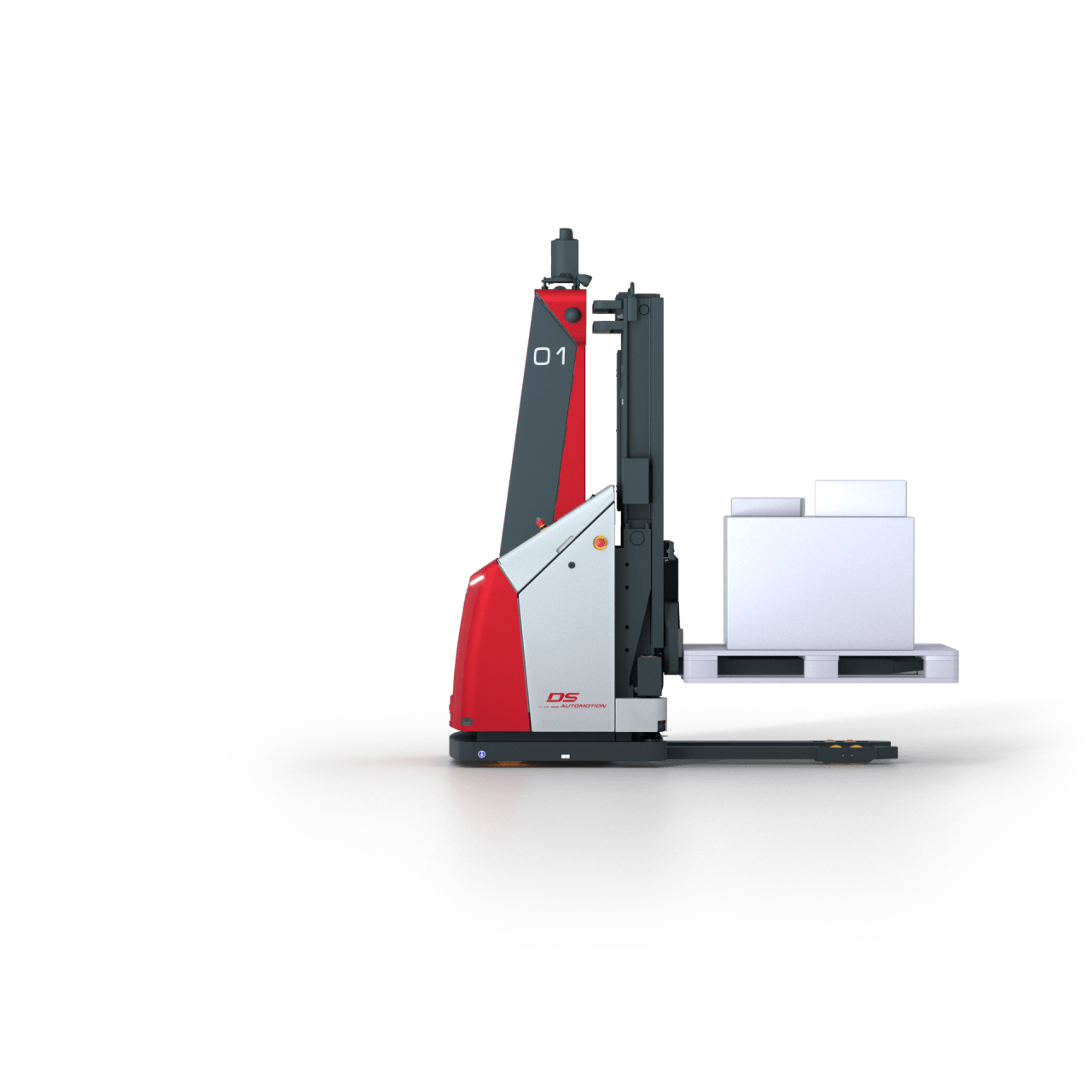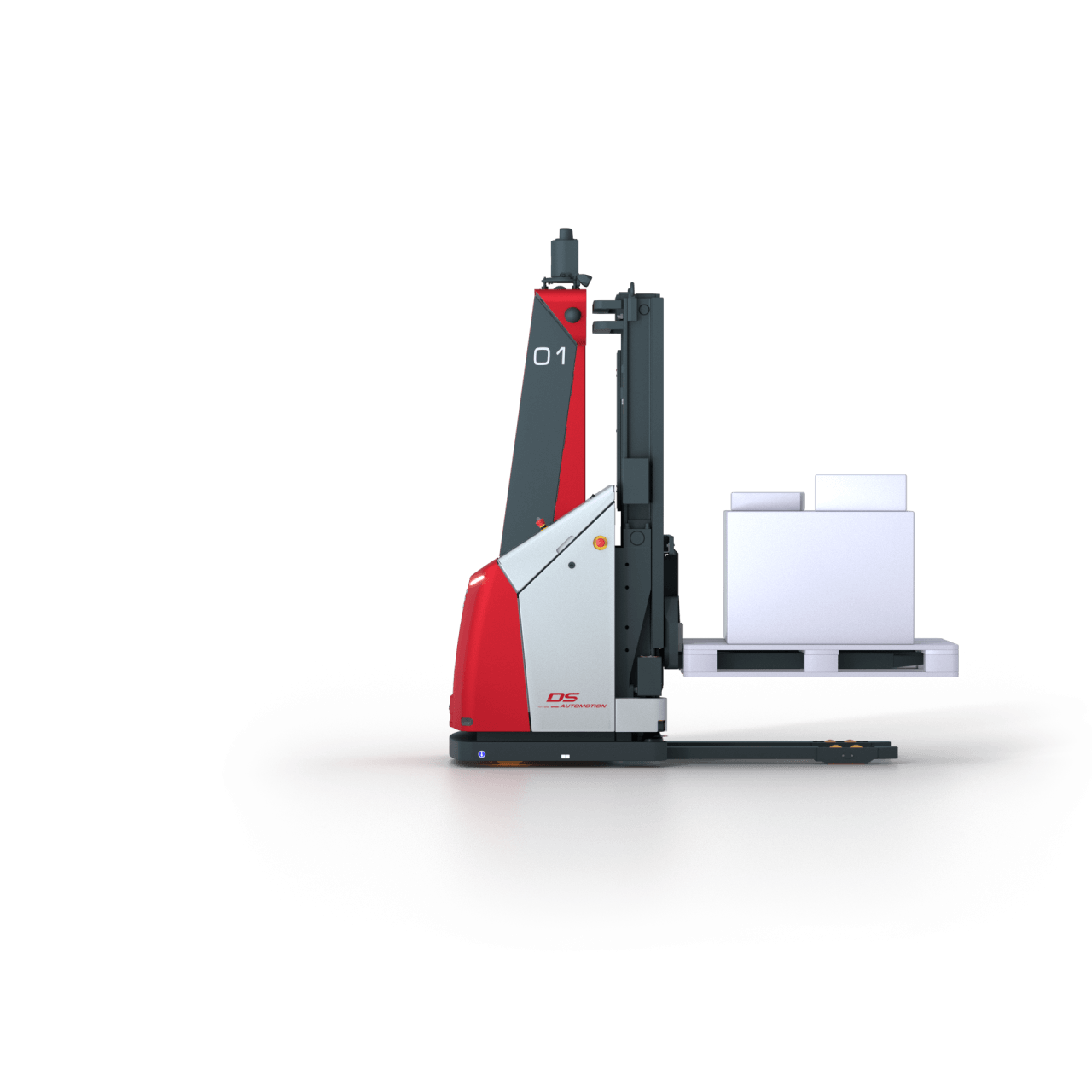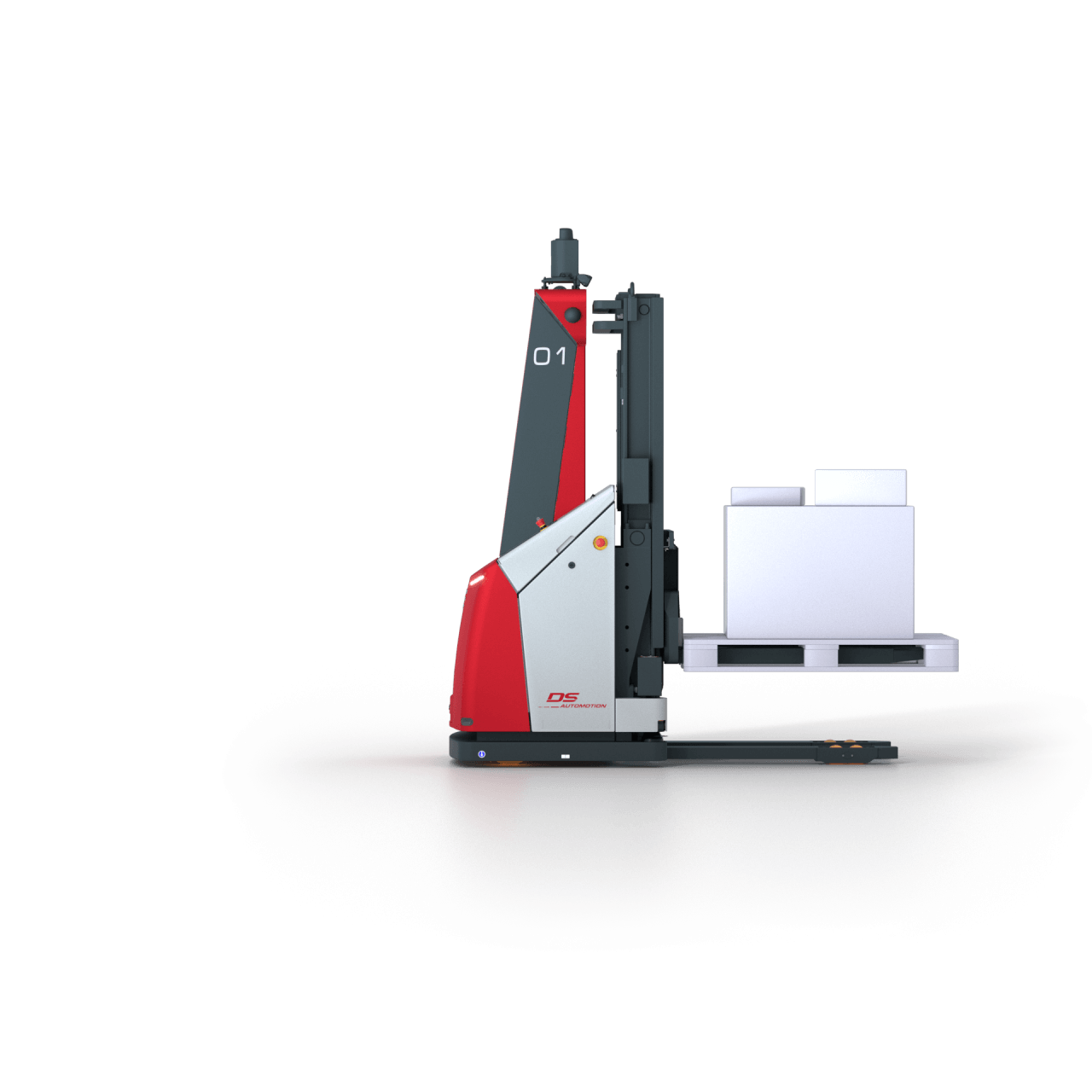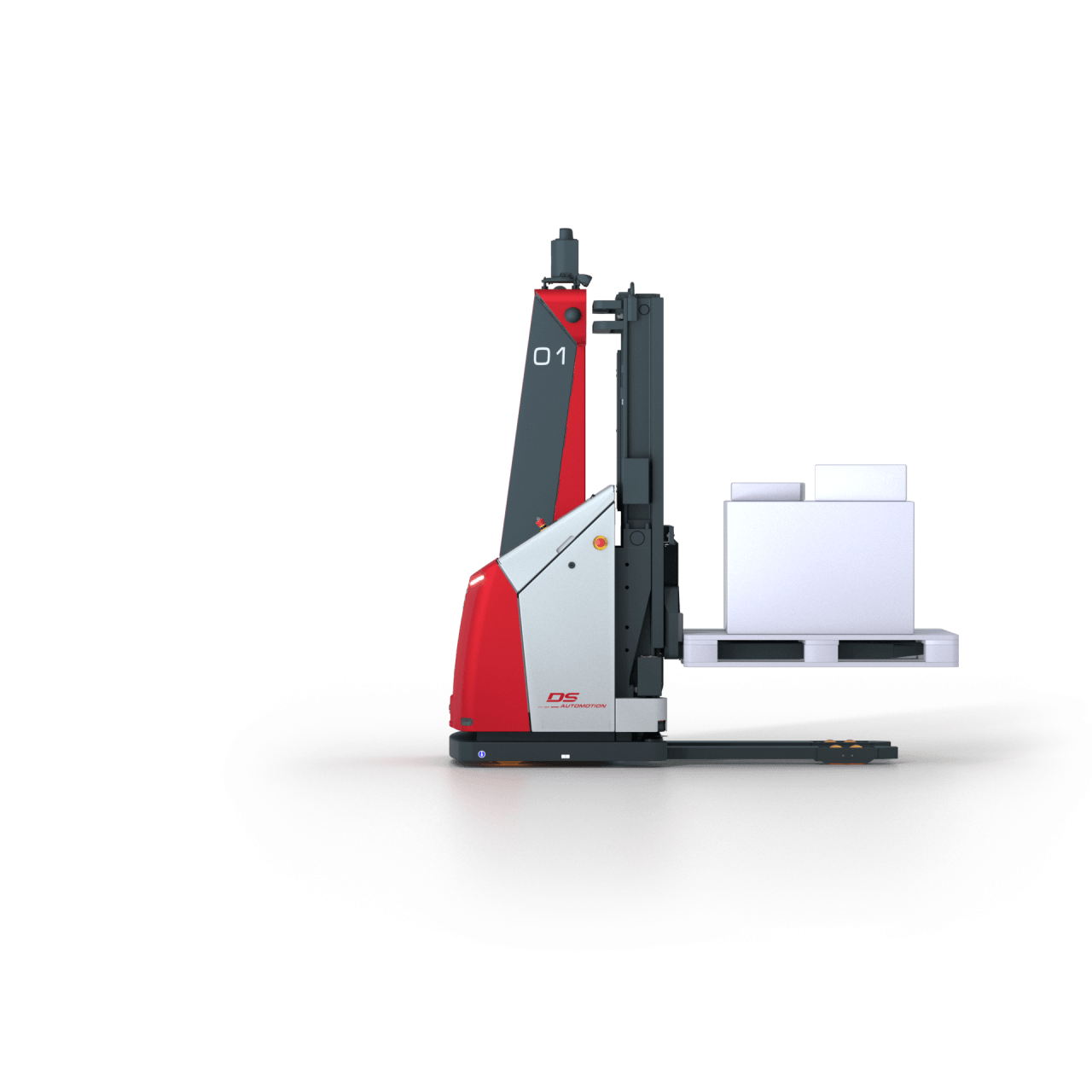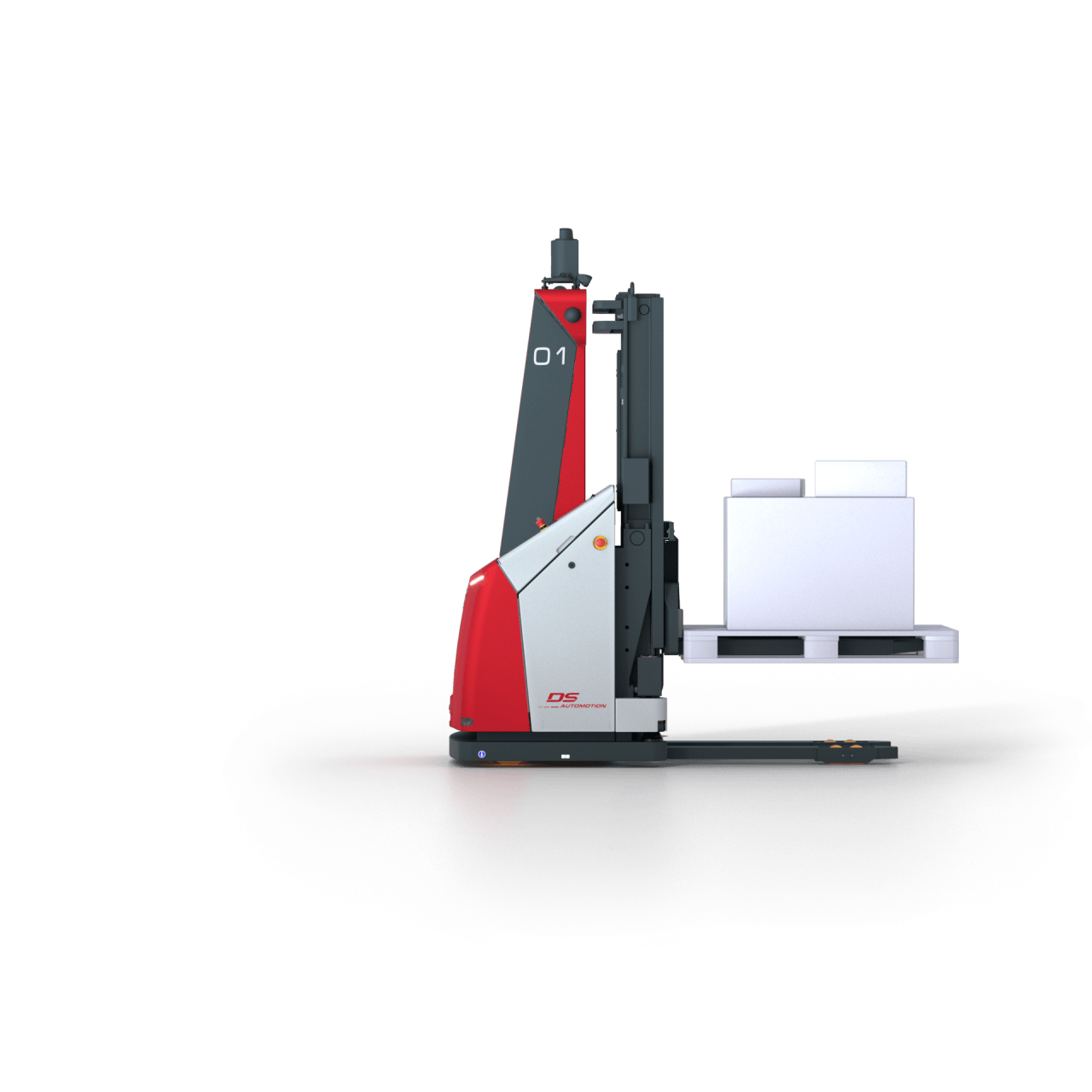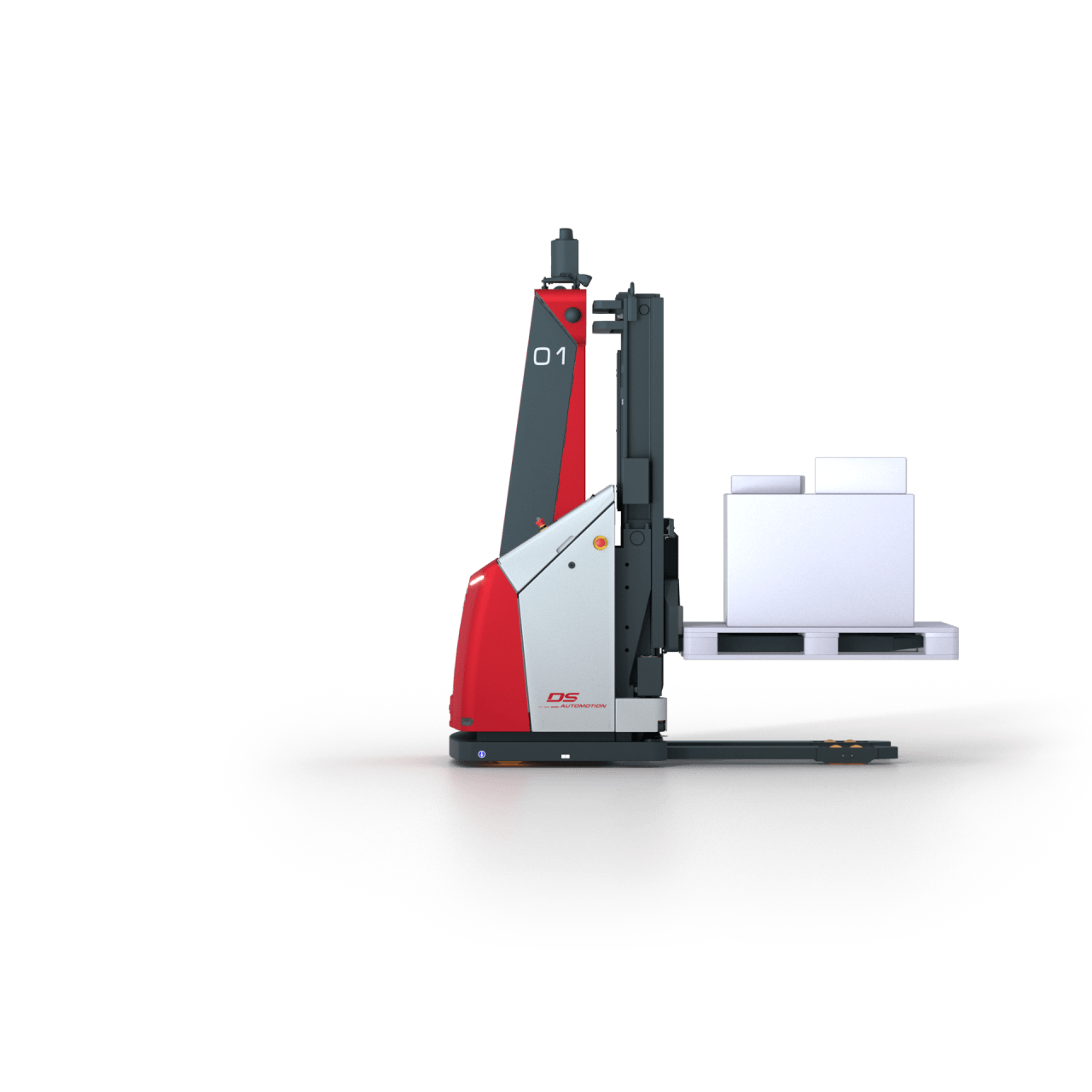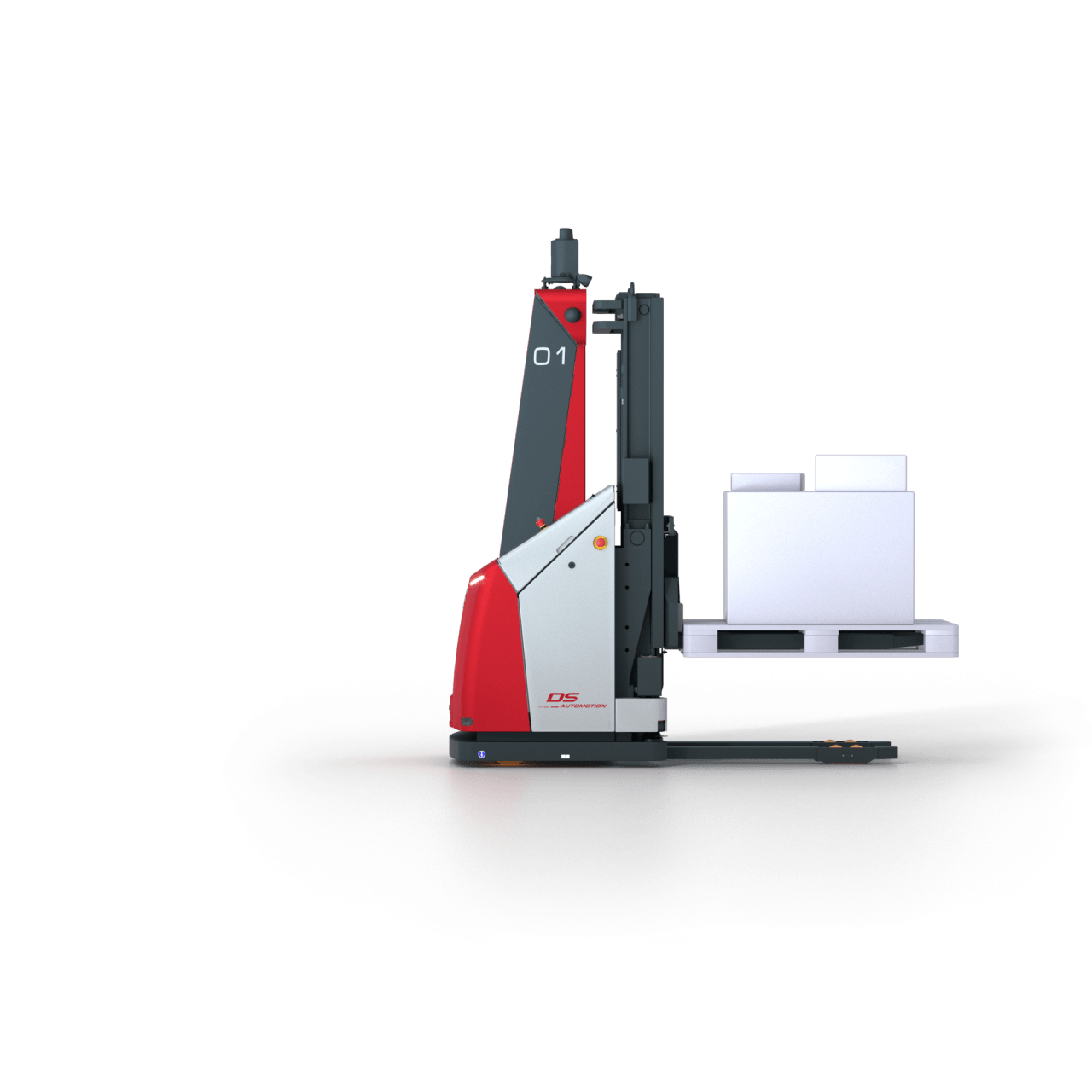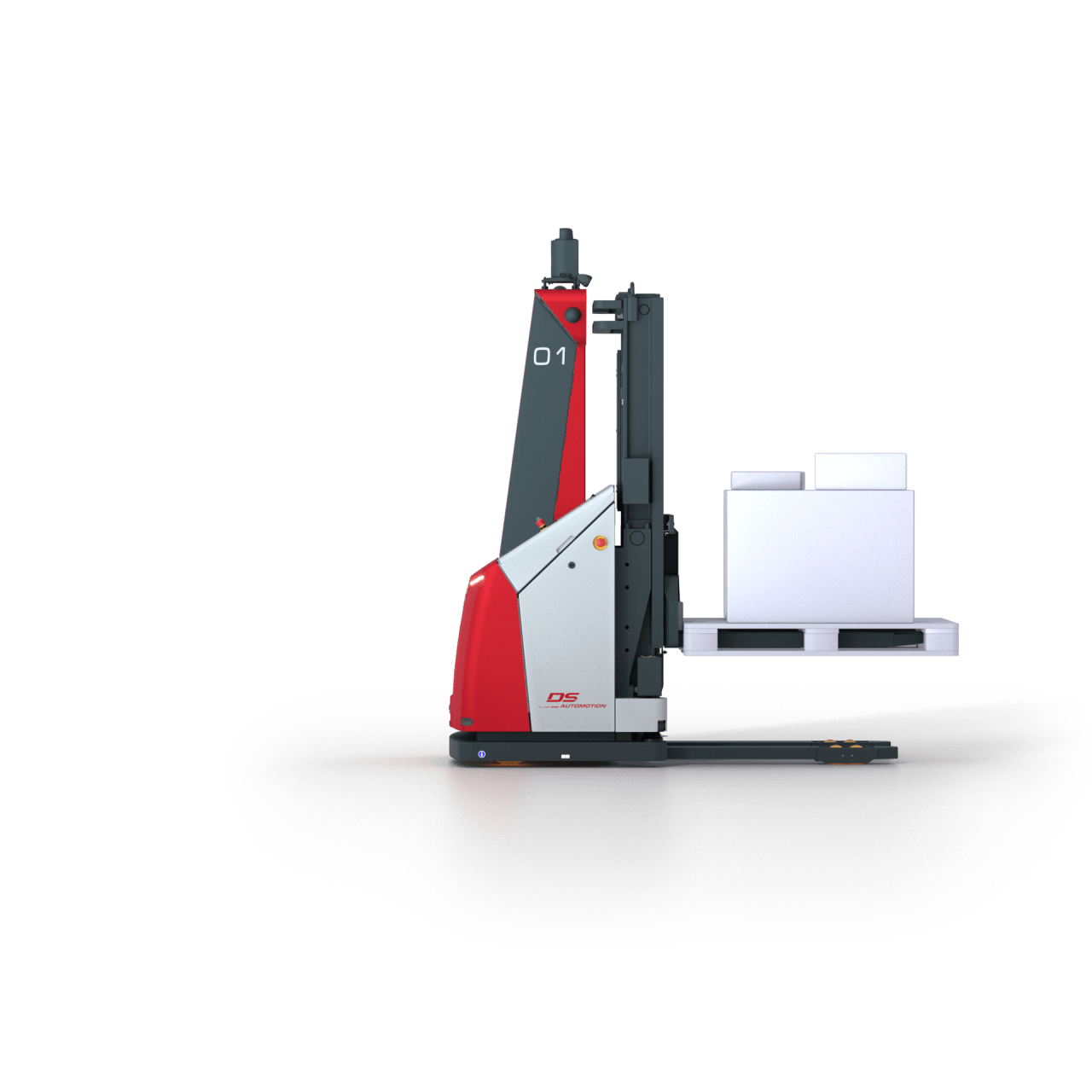 Move and lift loads in four combinable versions.
The AMADEUS high-lift stacker is at your side for all undertakings. It can not only pick up to two Euro pallets and industrial pallets, but also boxes, containers or special goods tailored to your needs. Driverless operation and its extremely compact design make the stacker an uncompromisingly industrial driverless transport vehicle with guaranteed personal safety.
Driverless transport vehicles without compromise
Transport weight
Our designed self-built series device, despite its compactness, can carry payloads without restrictions of up to 2 tons / 4,400 pounds.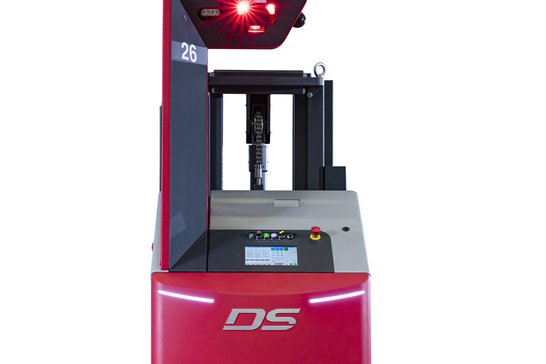 Compact design
Thanks to its compact design and innovative navigation techniques, the AMADEUS can optimally execute transport jobs even in the narrowest aisles.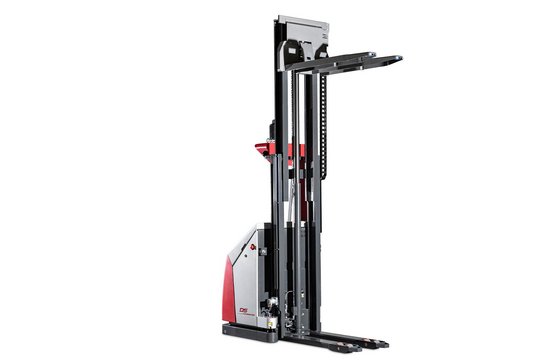 Lifting height
The hydraulic telescopic lift mast can reach lifting heights of up to 2,800mm / 110 in and can thus be used in the various warehouses.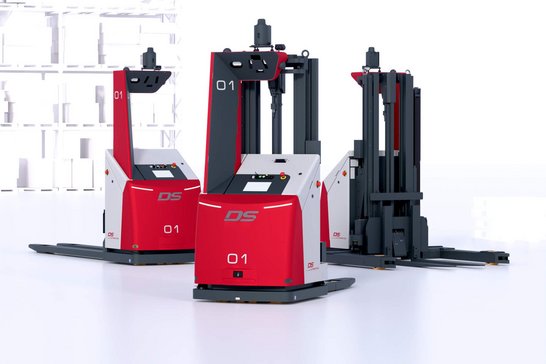 Suitable for numerous applications
The AMADEUS high lift truck is available in Classic, Wide, Low , Counter and Grip models. Depending on the requirements of the operating environment and the loads to be transported, the automated stackers can also be combined and integrated into existing DS Automotion systems. According to your needs, we can also adapt the basic AMADEUS model directly to your requirements.
The perfect product for your requirements
Variants & Technical Data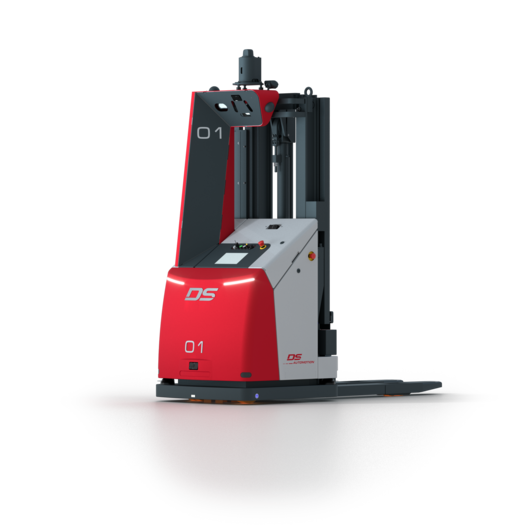 Our classic: the stacker is ideally suited for pallets lengthwise, floor storage areas as well as transfer stations.
Payload: Max. 1.5 t / 3,300 lbs
Lifting height: 85 mm - 2,800 mm / 3 in - 110 in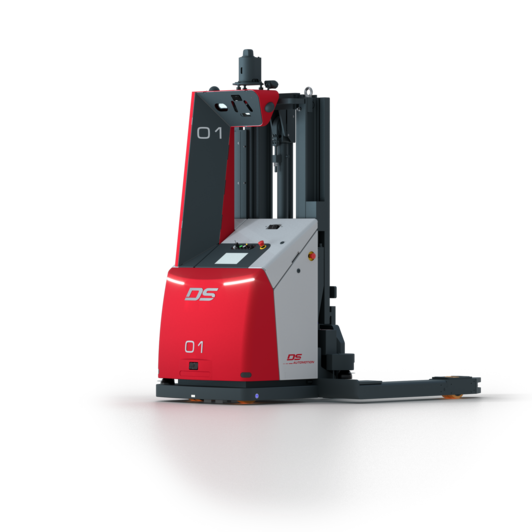 Another substructure enables the high lift stacker to grasp pallets and pallet cages crosswise as well as racks with forklift lugs
Payload: Max. 1.5 t / 3,300 lbs
Lifting height: 85 mm - 2,800 mm / 3 in - 110 in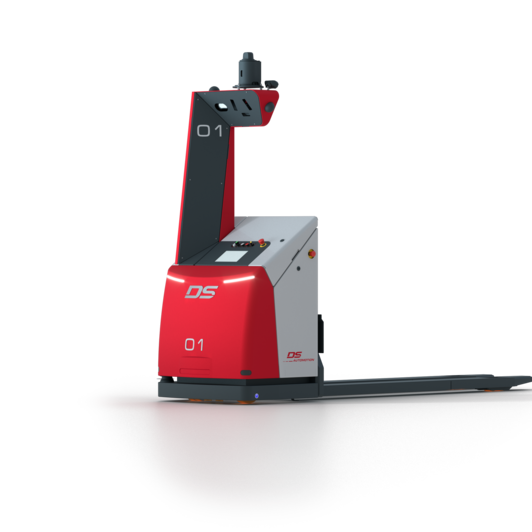 For commissioning challenges, the Amadeus Low is used. with the extra-long forks, two parettes can be picked up at the same time.
Payload: Max. 2 t
Lifting height: 85 mm - 100 mm / 3 in - 4 in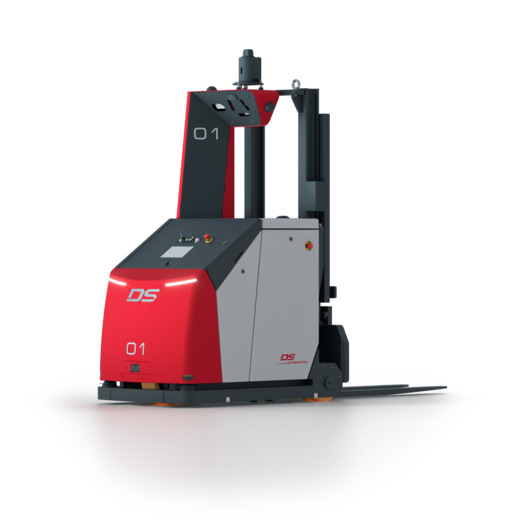 Is a counterbalanced truck for extreme requirements.
Payload: Max. 1.2 t / 2,645 lbs
Lifting height: 85 mm - 2,800 mm / 3 in - 110 in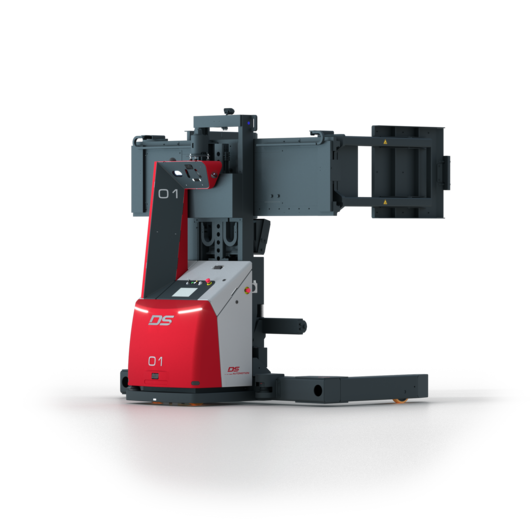 Just the right one for transporting insulation materials.
Payload: max. 800kg / 1764 lbs
Lifting height: 85 - 2800mm / 3 in - 110 in
All relevant information at a glance