Service
A dedicated team is at your disposal for maintenance, spare parts, optimization and training. Our contact persons and technicians are available for you around the clock and worldwide, depending on the service level agreement.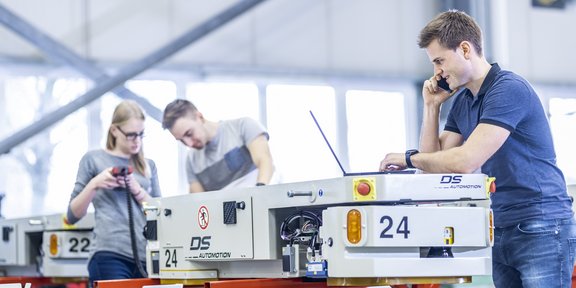 We help quickly and reliably
With our individual standby contracts and our hotline, we offer help for every problem.
We are there for you around the clock and guarantee feedback from one of our system technicians within the shortest possible time in the event of a malfunction. With immediate expert assistance, many malfunctions can be clarified immediately and, if necessary, remedied immediately via remote maintenance. In case of need, the DS Automotion network organizes fast and competent help on site. Because nobody knows your plant better and can help faster.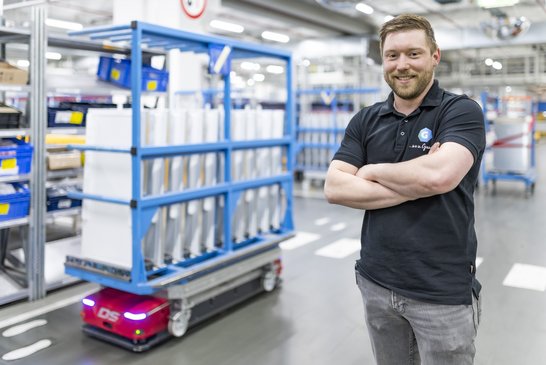 Your employees become plant experts
We train your maintenance and operating personnel to become experts. New employees are introduced to the subject matter and the existing team can perfect their knowledge on the basis of the wealth of experience gained. If desired, individual in-house training sessions can be held to address specific concerns on site.