Navigation
An important focus is our broad spectrum of diverse navigation technologies. These basic technologies are among our core competencies and are thus firmly in our own hands.
Reliable, flexible navigation with high precision
Different areas of application require individual navigation and localization technologies. Through our years of experience, we have the expertise of all market-relevant navigation types in house and offer the coordinated solution for your area of application. From track guided to autonomous we can connect your system with the help of our technologies to increase efficiency and flexibility.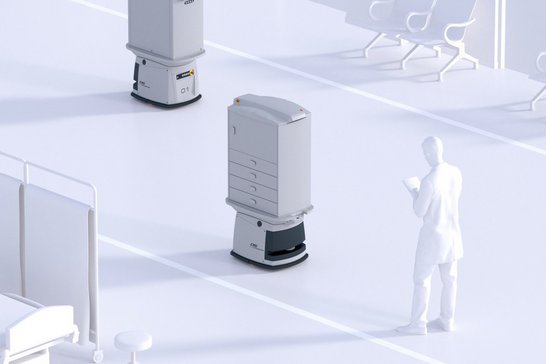 Autonomous navigation
Autonomous navigating vehicles determine the lane independently and act reactively on sensor data. This enables them to avoid obstacles and react flexibly to different situations.
Excerpt of possible areas of application:
Healthcare, hospitals
Order picking
Small parts transport
Area linking
Production supply/disposal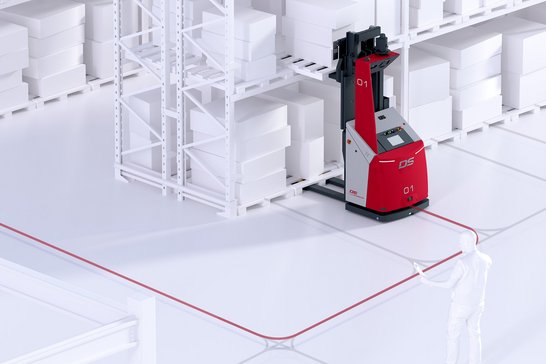 Virtual guidance
Virtual guidelines guide the vehicle along a planned path and ensure high efficiency of the transport system. In the process, the vehicle also follows a lane, although this is no longer physically located in the real world. The lanes are planned computer-aided and can be flexibly adjusted at any time.
Excerpt of possible areas of application:
Strictly structured production environments
Plant with large throughputs and high efficiency requirements
Area warehouse
Production areas with strong change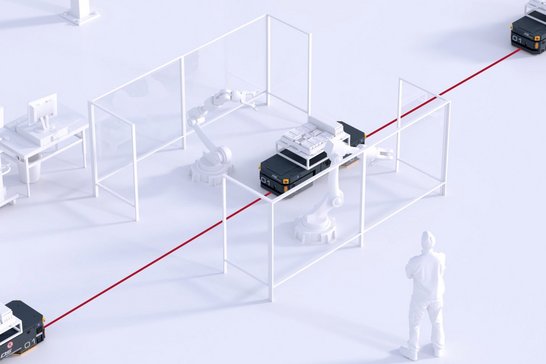 Physical guidance
Physical guidance guide the vehicle along a planned path and ensure high efficiency of the transport system. Suitable sensors are used to detect the physical lane, with magnetic tape guidance lane and active-inductive guidance lane with inductive energy transfer available as technologies. In the event of deviations between the vehicle and the guidance line, the steering motor steers the vehicle back to the desired lane.
Excerpt of possible areas of application:
Assembly lines
Simple logistics applications
Choosing the right technology
We know from experience that the choice of the right navigation technology is crucial for reliable function and thus for availability. Thanks to our many years of activity, a wide variety of localization types are available, which can also be combined with each other if required.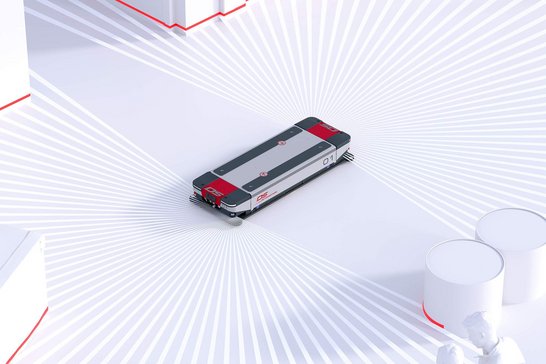 Contour Based Localization
Laser localization with natural landmarks does not require any additional sensors in the vehicle. The central element is the laser scanner already available for personal safety, which is simultaneously used for position determination with this technology. The system easily tolerates other vehicles, people or other dynamic objects in the scanning area. To further increase accuracy, for example in the area of transfer stations, this technology can easily be combined with artificial landmarks.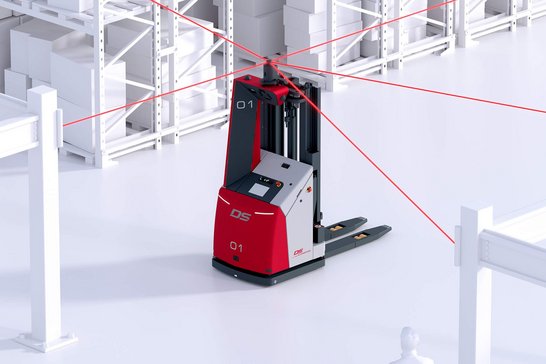 Laser localization
Laser localization uses a laser scanner to detect artificial landmarks in the environment. For this purpose, retroreflective foils are attached to the walls and columns which can be precisely measured by the rotating laser beam even over larger distances. At least 3 marks must be visible at any time so that the position and direction can be determined exactly by means of triangulation.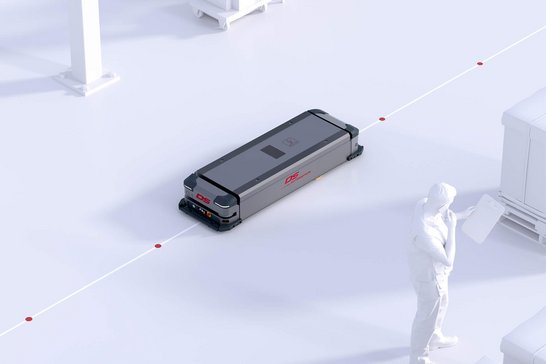 Magnet localization
Artificial marks (magnetic points) in the ground are used as additional support points for localization. The position of the vehicle is determined by dead reckoning. This requires both precise recording of the odometry data and the bearing of the magnets embedded in the ground at regular intervals.
Here you will find everything you need to know.
Skip slider
With almost 40 years of experience, we can draw on a broad portfolio of navigation and localization options. Above all, we also know where which solution fits best.
Jump to slider start