Intelligent technology for maximum efficiency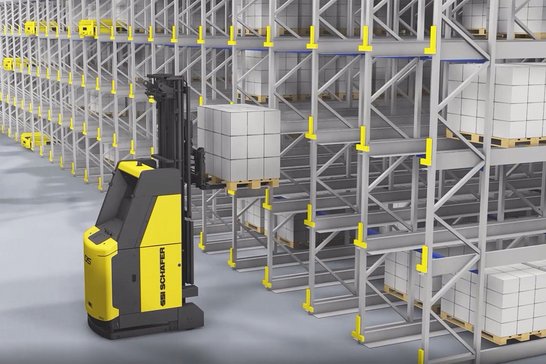 A complete system
You would like to implement a new channel storage system in your warehouse system? Together with our partner SSI SCHAEFER, we supply you with a complete system consisting of a channel storage system, shuttle system, AGV and, if required, a warehouse management system. All interfaces are already coordinated here and work together without any problems right from the start.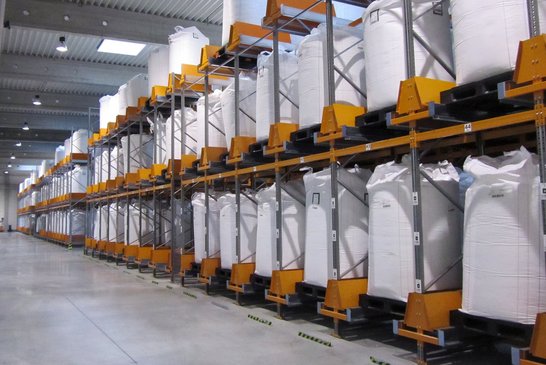 Existing plants
You already have a channel storage system with shuttle system in use, but would also like to automate the storage and retrieval as well as the transfer of the shuttles? We can expand systems from our partner SSI SCHAEFER with an AGV at any time. We would be happy to look at systems from other manufacturers together with you and check the feasibility.
Flexible shelving systems for large and heavy stored goods
Depending on the article structure, batch sizes and storage strategy (FiFo/FiLo), channel storage systems have their advantage in a high packing density. Nevertheless, they are mostly operated manually by forklift. However, the storage and retrieval of pallets as well as the relocation of shuttles can easily be handled by an automated guided vehicle, saving you valuable working time. A higher-level warehouse management system (WMS) generates the orders for the AGV and also controls the shuttles, so that manual intervention is no longer necessary.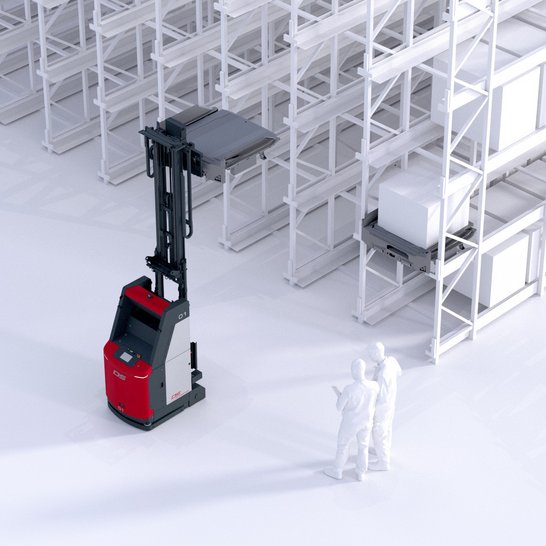 Channel storage complete solution
With a lifting height of up to 8.5 m, our ARNY counterbalanced stacker is ideal for storing and retrieving pallets as well as moving a shuttle within the channel warehouse.
Together with our partner SSI SCHAEFER, we also offer a fully comprehensive solution: Together we implement your channel storage system with the SSI Orbiter, our ARNY and an overall warehouse management system.
Skip slider
The combination of channel storage and AGV is not new. However, together with SSI SCHAEFER, we offer it as a complete system solution in one package. This makes our solution very smart and easy to implement.
Jump to slider start