Interplay between efficiency and economy
We accompany you in the transformation process and automate your goods transports. The aim is to achieve the highest possible efficiency in the processing of transport orders and thus reduce the workload on your staff. The digitalization of your processes brings with it clear traceability in real time, as well as a new standard in security: be it personal security at the highest level or the protection of your infrastructure and buildings.
Our systems in action
Skip slider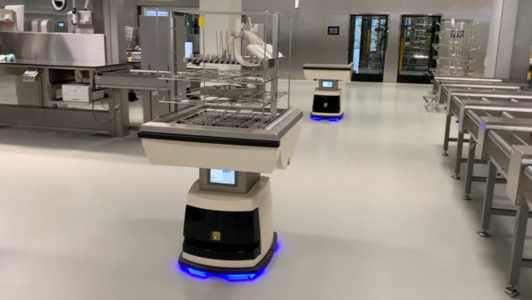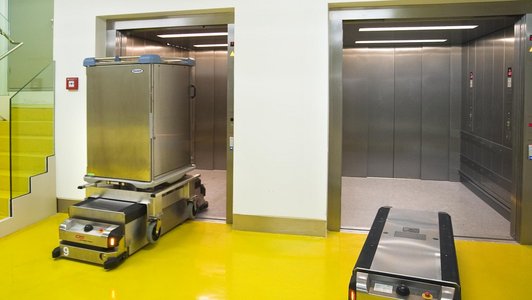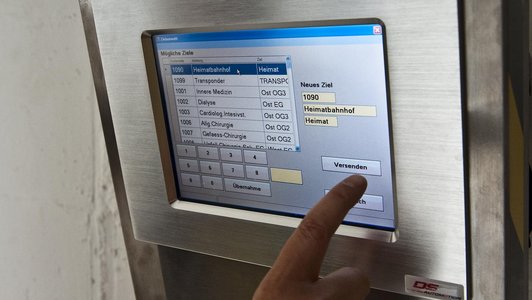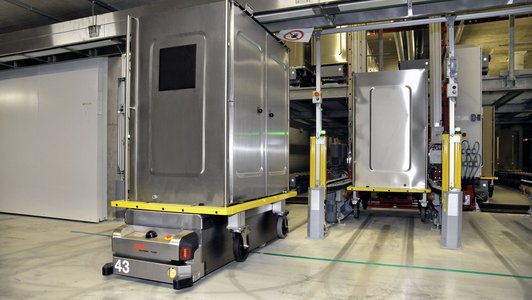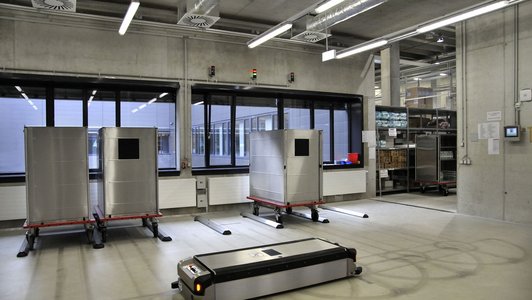 Jump to slider start
Our offer
Healthcare
Joint planning of your AGV system
Precise advice throughout the entire tendering process
After awarding the contract, a professional project implementation is carried out on the basis of our standard solutions or completely customized solutions.
Targeted engineering for vehicle and software development
Simulation and virtual pre-commissioning guarantee short commissioning times at the plants
Whether plant renewal, process optimization, 24/7 support or full service. Our after sales team always focuses on the needs of our customers.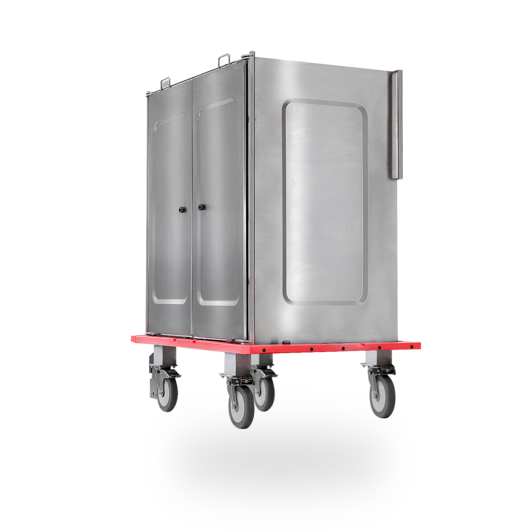 Contact Healthcare
Our experienced team is always available for questions and consultations.