Where other standards end, we offer the perfect solution
Whether in body construction or in furniture logistics, special and large load carriers offer special challenges for which we implement the appropriate solutions. Vehicles with increased stability ensure stable load changes and transports in order to have the appropriate reserves at hand even in emergency stop situations. Due to a variable protective field adjustment, different aisle widths can be driven on depending on the container.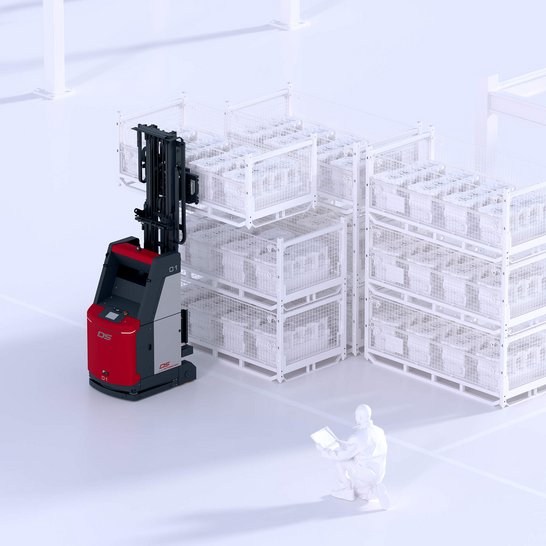 Space-saving stacking and destacking of containers in the block storage system
By using the latest sensor and camera technology, the containers are precisely measured before load handling. With the help of adjustable forks, the containers are precisely positioned, ensuring space-saving storage and trouble-free operation.
Our solutions in use
Skip slider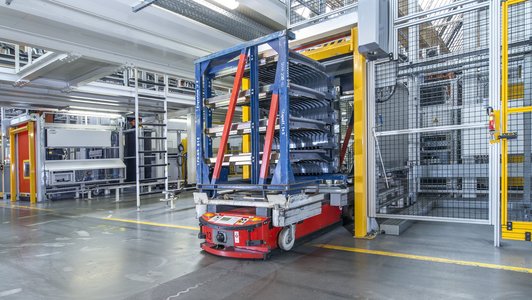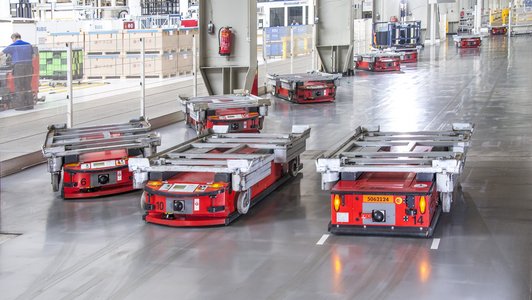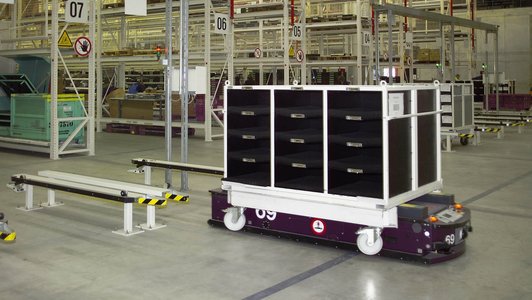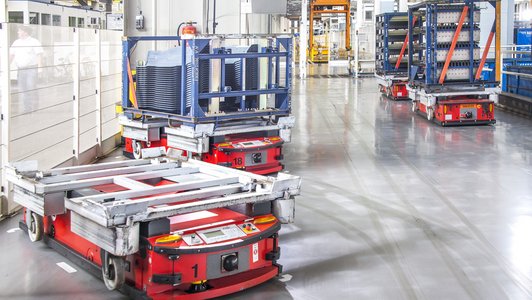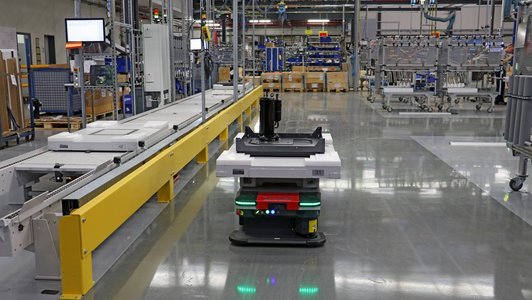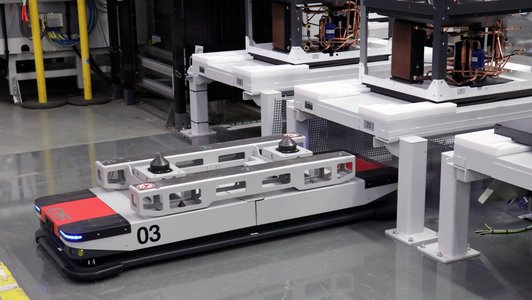 Jump to slider start