The central intelligence behind our AGV and AMR systems
Fleet and energy management
Once an order has been received, NAVIOS uses the current order pool to check which vehicle is most suitable. This ensures that the individual vehicles are always sufficiently loaded, that there are no empty runs and that orders are completed as quickly as possible.
At the same time, routes can be dynamically recalculated at any time if, for example, orders with higher prioritization arrive or other vehicles have to use the same route. Route planning can also take place over several floors.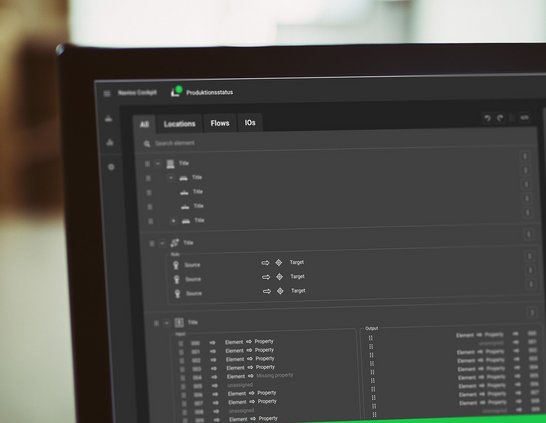 Material flow control
Orders can be generated in a variety of ways: automatically via sensors, the comparison of target/actual stock levels and the definition of time windows, as well as manually via touch terminal, directly at the vehicle terminal or via the connection to an ERP system.
Through intelligent order optimization, the individual transport trips are linked together, held back where necessary, prioritized or rerouted to avoid congestion. In addition, in the event of short-term changes to the stations, these can even be adjusted during operation.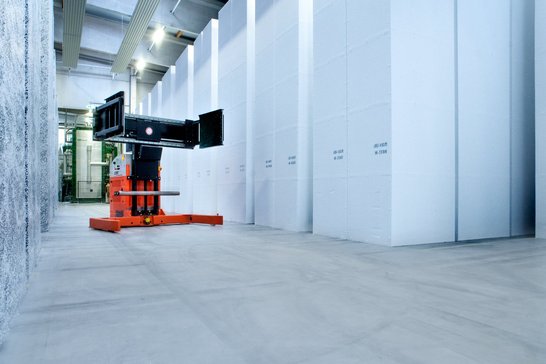 Storage and parking space management
In addition to material flow and fleet control, NAVIOS can also be used to implement warehouse or storage location management. Especially where precisely timed storage and collection of goods is necessary, you benefit from the fact that everything is mapped within one software and thus no communication difficulties can arise.
Simple to use, extensive in its possibilities, VDA 5050 included.
Our fleet manager NAVIOS is characterized equally by its stability acquired over the years and a wide range of functions, as well as by the ongoing further development with the latest technologies. Every development step is completely in the hands of DS Automotion. Due to the complete integration of the VDA 5050 interface, our systems can be extended with compatible vehicles at any time.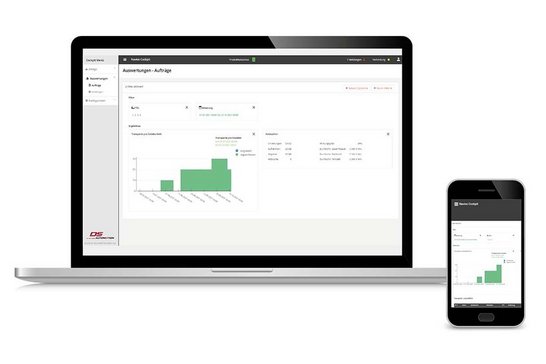 NAVIOS Cockpit
With NAVIOS Cockpit you have the best overview of your vehicles at any time - from anywhere.
Web-based user interface
Responsive
German, English, French
Rights management - also possible with LDAP
Through the navigation map, the layout design of the driving course is visualized and you can see exactly where and in which work step a vehicle is. In addition, you can change the layout during runtime, the vehicles get the updated conditions automatically transferred. With the extensive analysis functions you can even evaluate how effective the current driving course is.