Optimize your internal material transport
Many steps in production are now automated from the outset, promoting consistent quality and maximized production volume. But the individual stages of production often take place at separate locations and therefore require goods to be transported from one area to the next. Driverless transport systems come into play to save time here as well.
Autonomous feeder of materials
Production halls often extend over several hundred meters. It is not uncommon for interlinked production steps to take place spatially separated from one another. For the transport of materials within the production process, driverless transport systems offer the highest possible efficiency and flexibility. With our underride vehicle OSCAR, this step can be easily implemented. Together with our vehicle software ARCOS, OSCAR can also make fully autonomous decisions for the best transport route.
Our solutions in action
Skip slider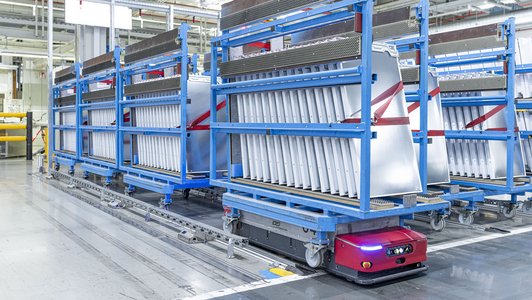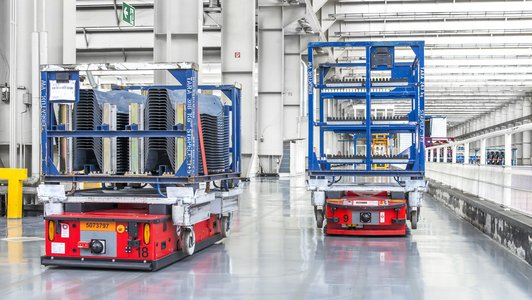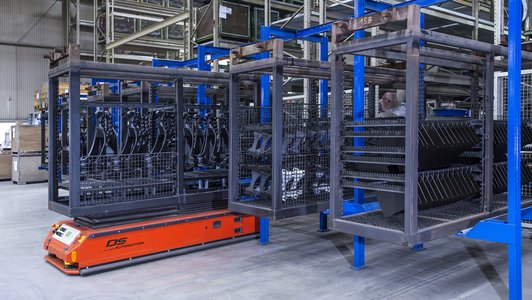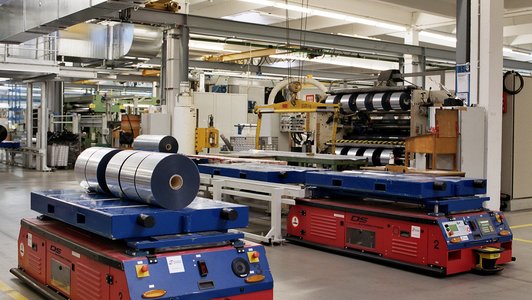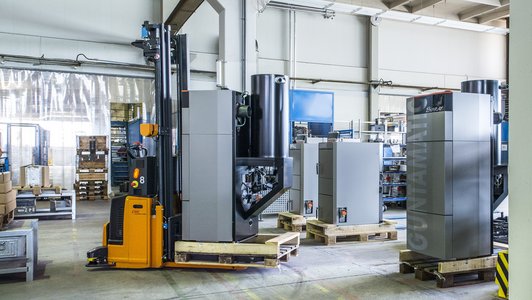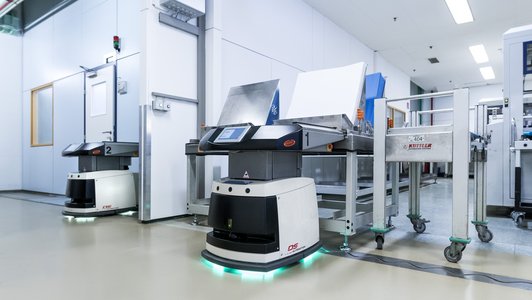 Jump to slider start
Skip slider
Many of our customers have already automated a large part of their production. So the logical next step is to also implement the transports between the individual production steps with an AGV.
Jump to slider start