CHASSIS­MOVER
The driverless transport vehicle for picking up and transporting vehicle bodies
Customizable load handling device
Cycle & flow assembly
Ergonomics and accessibility in the foreground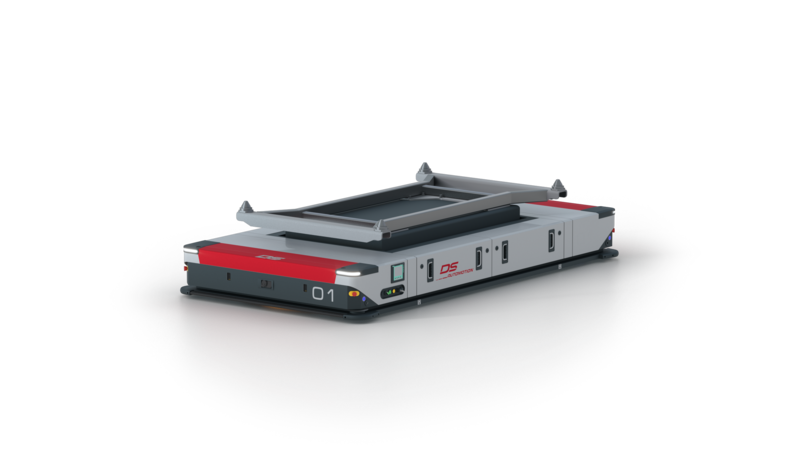 The perfect vehicle for your requirements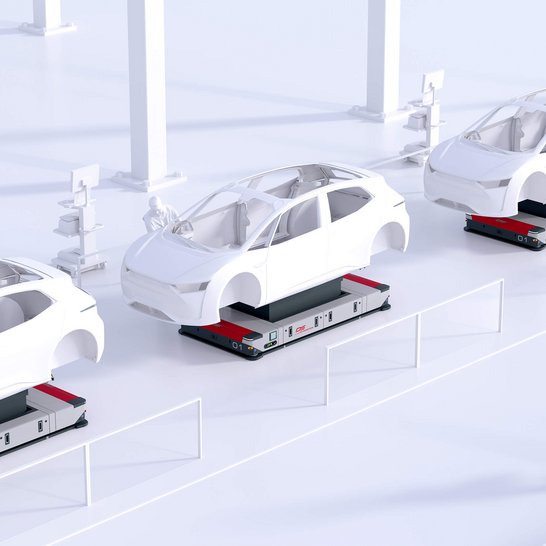 Continuous or stop & go
Depending on requirements, the CHASSISMOVER can be used both in continuous and in stop & go assembly. Variable drive and energy concepts allow us to completely customize the assembly AGV to your production requirements.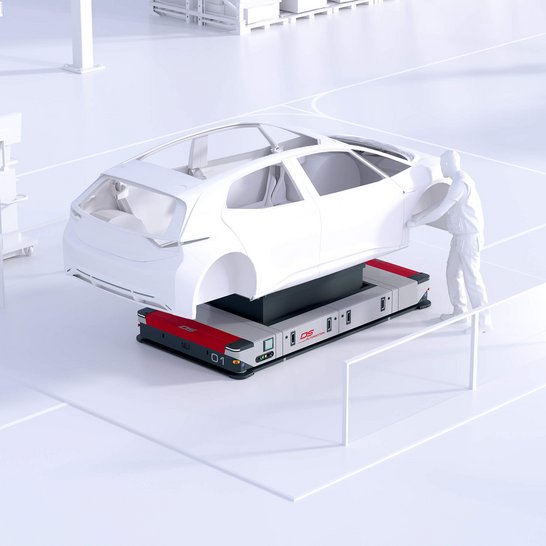 Ergonomics
With the help of height-adjustable load carriers, employees can save their ideal working height and recall it at any time. In addition, both the vehicle and the picked-up load are accessible from all sides, which not only promotes ergonomics but also simplifies maintenance of the vehicle itself.
Experience more highlights
CHASSISMOVER
The robust steel frame construction is optimized for a payload of up to 5,000 kg / 11,000 lbs.
Thanks to the proven interaction of vehicle software and control technology based on PLC, plant startups are possible within a few days. The vehicle software is firmly in our own hands, so that even in hot project phases the right levers are quickly set.
Different energy concepts can be implemented. Lithium, inductive energy transfer based on a hybrid solution, power cap with buffer battery.
Adapted to your products and your spatial conditions, the CHASSISMOVER can be equipped with different drive concepts: From a simple differential drive to an omnidirectional drive.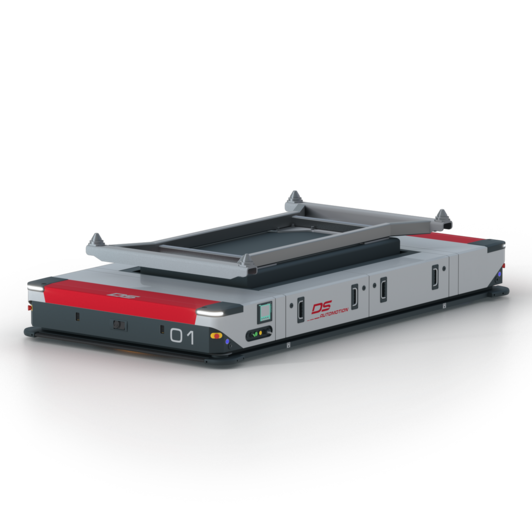 Technical data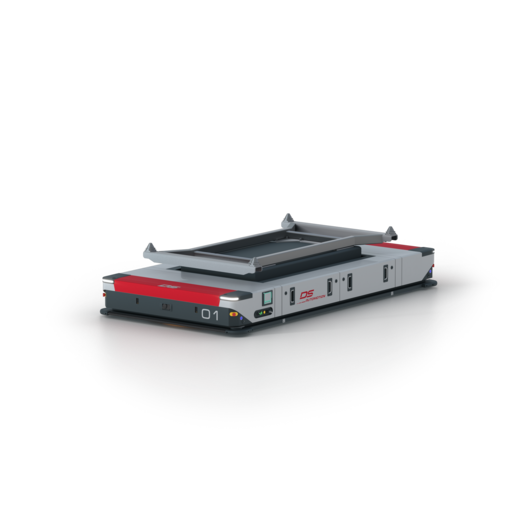 Flexible, durable vehicle for the automotive industry with focus on ergonomics
Payload: max. 5,000 kg | 11,023 lbs
Lifting height: 130 - 1,000 mm | 0.43 ft to 3.28 ft