Well thought-out internal logistics in the healthcare sector
In order to increase the efficiency of goods transport in the medical sector, the use of driverless transport systems is recommended. This ensures that different goods such as food, medicines, medical accessories, material accessories, laundry, documents, waste and sterile goods are transported to various areas in the hospital without a driver when needed or at predefined times.
Compact vehicle for maximum hygiene
For efficient operation in hospital logistics, a smooth and automated process is essential. With CAREY, containers can be picked up from the goods distribution center and transported to the right places. With the help of our fleet manager NAVIOS, communication also works with gates, lifts and other peripheral equipment. In this way, our vehicles can also be navigated to different floors with the goods to be transported.
Our solutions in action
Skip slider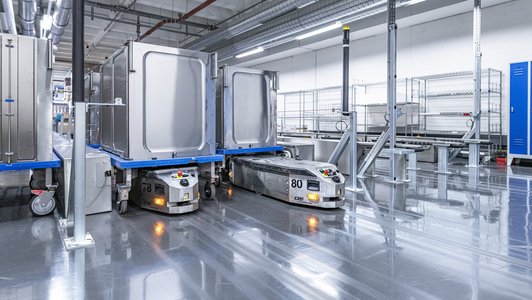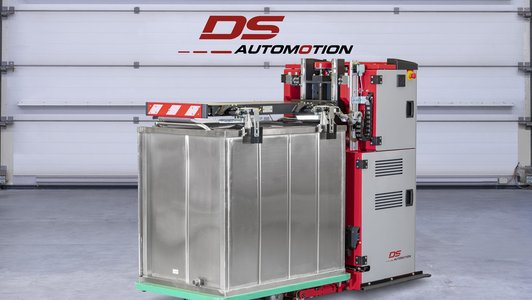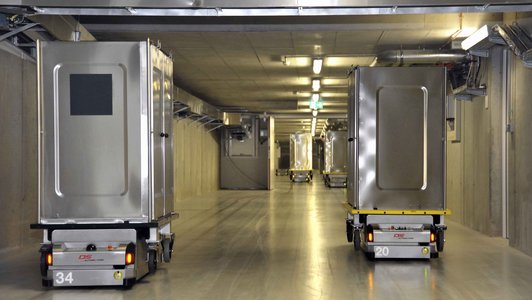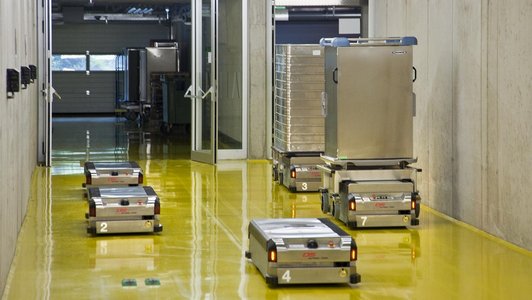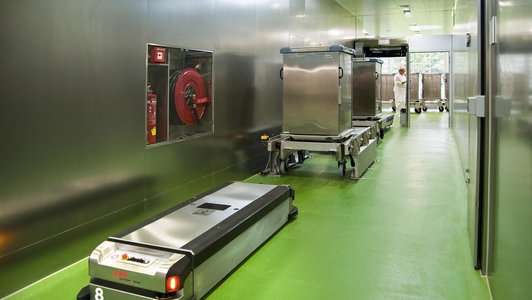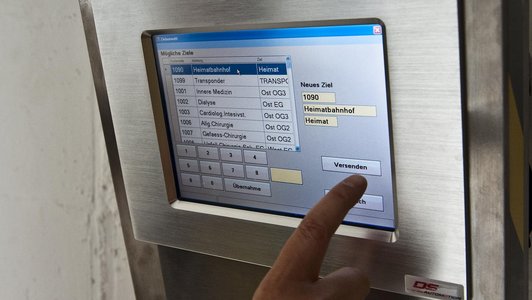 Jump to slider start
Skip slider
For me personally, it is important to make processes more flexible, reduce dependencies and cut costs on the basis of optimized processes and increased efficiency.
Jump to slider start