Roller table
Mono | Double
Mobile counterpart for stationary conveyor technology
Our driverless transport vehicles with roller or chain conveyors reliably connect material flows without taking up valuable logistics space.
solid mechanical construction
harmonious coordination of all components
uncompromisingly suitable for industrial use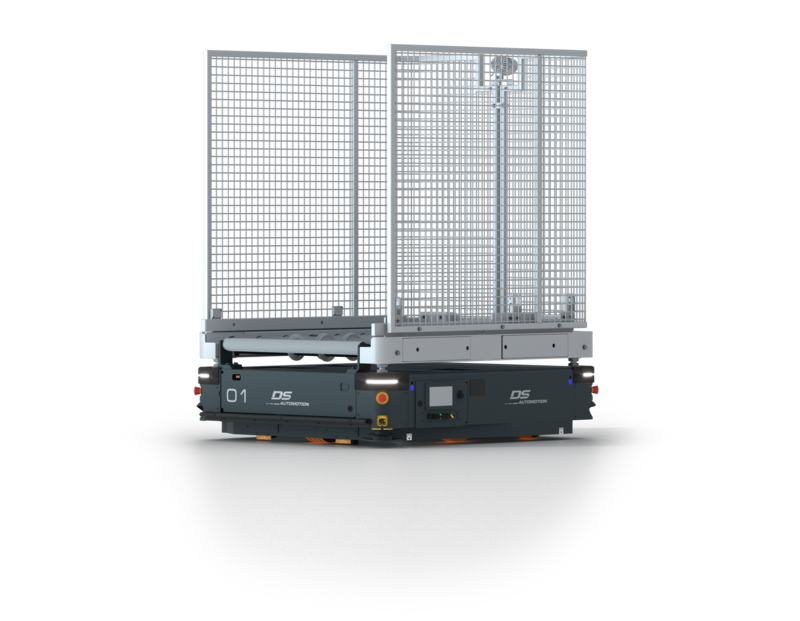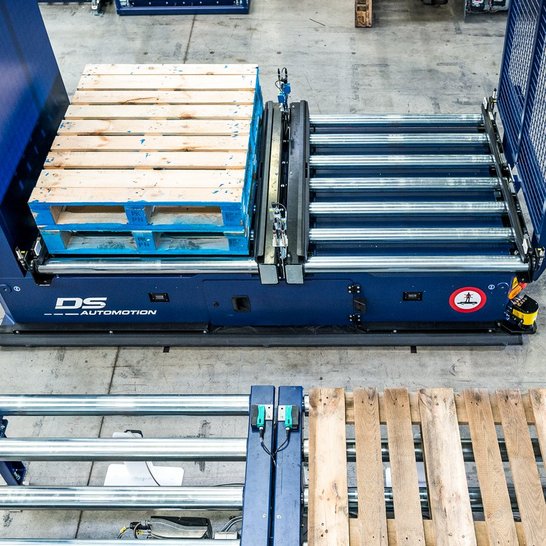 Suitable for any pallet dimension
The driverless transport vehicle is designed for Euro and industrial pallet dimensions, but can be flexibly adapted to your load carrier. Thus, we can give maximum consideration to your environment and reliably connect your flow of goods. The material flow is continuously processed, around the clock!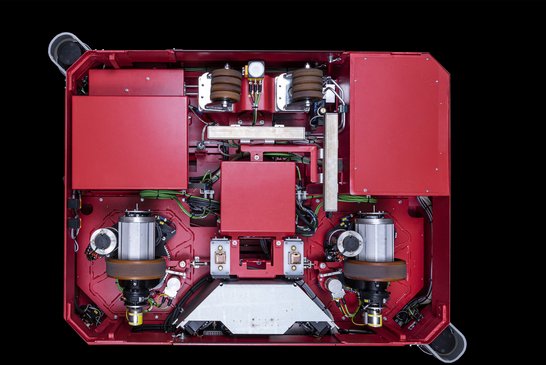 Maximum maneuverability
Thanks to the omnidirectional drive concept, the Roller Table thus copes best in tight existing installations and enables maximum planning flexibility for new installations.
Experience more highlights
Roller table
The transfer height of the vehicle fleet can be individually adapted to your plant up to 1,000mm / 39 in
A weight of up to 1,250kg / 2,755 lbs per pallet is possible. However, vehicles can also be extended up to 4 (2x2) pallets and thus offer up to 4,000kg / 8,818 lbs total payload.
The vehicles are optionally equipped with roller conveyors or chain conveyors and can be equipped with the Spin, Trike or Omni drive concepts.
Modern lithium battery technology greatly reduces charging times, optimizes fleet sizes and ensures 24/7 operation.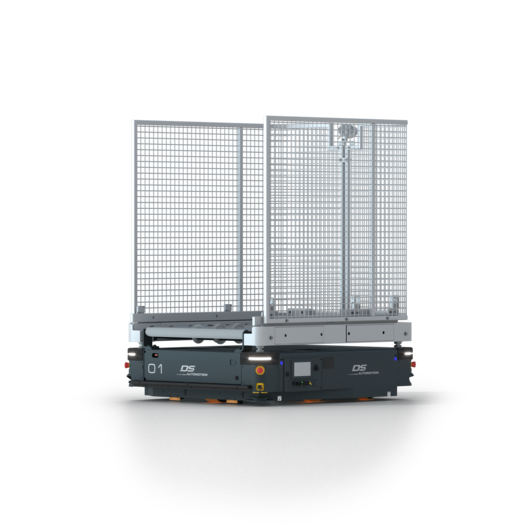 The right vehicle for your requirements
Variants & Technical Data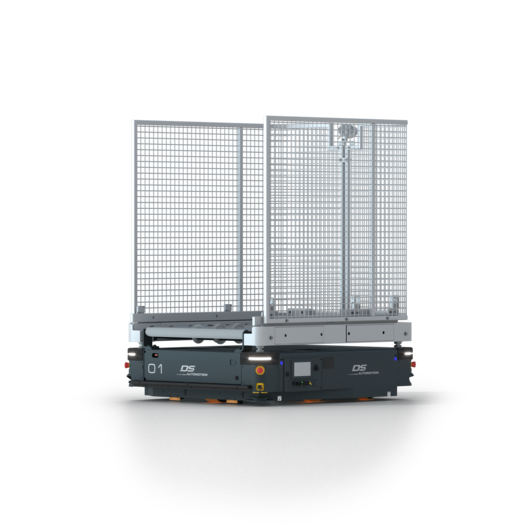 Payload: max. 1,250 kg / 2,755 lbs
Speed: 1.6 m/s / 5 f/s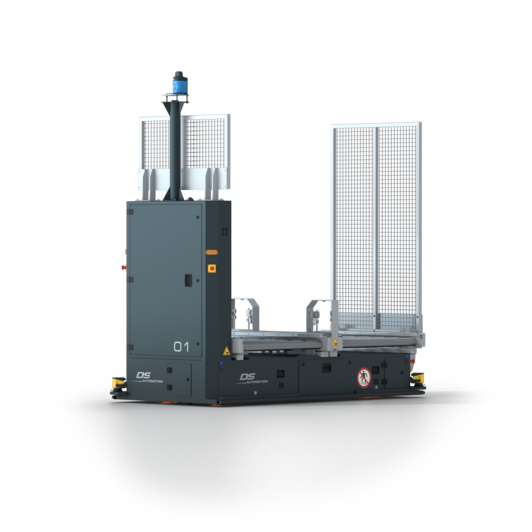 Payload: max. 2,500 kg (2 x 1,250 kg) / 5,511 lbs (2 x 5,511 lbs)
Speed: 1.2 m/s / 4 f/s